Your Home, Our Priority: End of Tenancy Cleaning Barbican
Stress Reduction: We take the stress out of cleaning, allowing you to focus on your move.
Cost-Effective: Our services are cost-effective compared to doing the cleaning yourself.
Inventory Check: We can help tenants and landlords with inventory checks before and after the lease.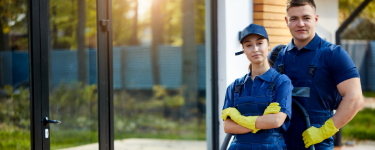 End of Tenancy Cleaning Near You
End of Tenancy Cleaners Near You
Cleaning Experts Near You
Cleaning Services Near You
Navigating the End of Tenancy Cleaning Journey in Barbican
When the end of a tenancy period approaches, both landlords and tenants bear specific responsibilities that are essential for ensuring a seamless transition. Among these, end of tenancy cleaning stands out as a pivotal task that plays a crucial role in the process. In the vibrant community of Barbican, End of Tenancy Cleaning London emerges as a leading figure among London's end-of-tenancy cleaning contractors, their expertise underscored by a profound understanding of the significance of a clean and well-maintained property.
Landlords, as stewards of the property, hold the responsibility of providing a residence that is in good repair and adheres to legal and safety standards. As the tenancy period draws to a close, their duty extends to overseeing the cleanliness and maintenance of the property. This ensures that it is handed over in a condition that matches the expectations of incoming tenants, contributing to a positive rental experience and preserving the property's value.
Landlords' Responsibilities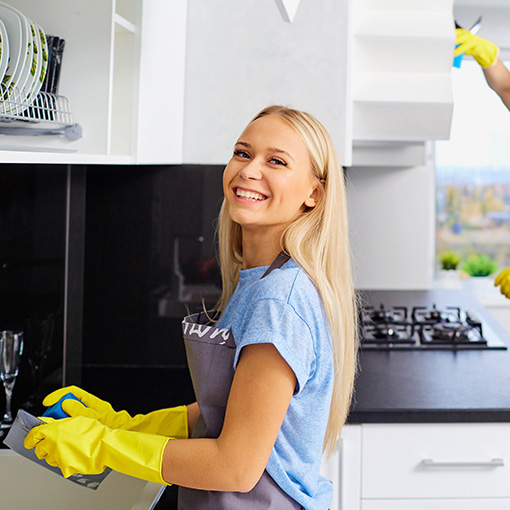 Providing a Clean Property
Landlords are obligated to provide their tenants with a clean and habitable property at the beginning of the tenancy.
This means ensuring that the property is in good condition, free from dirt, dust, and pests. However, it's essential to distinguish between regular maintenance and end of tenancy cleaning.
Pre-Tenancy Cleaning
Before a new tenant moves in, landlords should thoroughly clean the property.
This includes cleaning floors, windows, appliances, and addressing any issues left by the previous tenant. Here's what landlords should do:
Ensure all appliances are clean and in working order.
Clean and disinfect all surfaces, including countertops and bathroom fixtures.
Vacuum and mop all floors.
Repair any damages to the property.
End of Tenancy Cleaning in Barbican
When a tenant decides to move out, landlords in Barbican must prepare the property for the next occupant. This involves a meticulous end of tenancy cleaning in Barbican. Landlords can choose to handle this themselves or hire a professional cleaning service like End of Tenancy Cleaning London. Key responsibilities include:
Cleaning carpets, curtains, and upholstery.
Removing any stains or marks on walls.
Ensuring all appliances are in good working condition.
Disinfecting and sanitizing the entire property.
Checking for any damages and making necessary repairs.
End of tenancy cleaning in Barbican is a shared responsibility between landlords and tenants. Landlords must provide clean properties at the start of the tenancy and prepare them for the next occupants. Tenants, in turn, should maintain cleanliness during their stay and ensure the property is returned in good condition. Clear communication, documentation, and, when necessary, professional cleaning services like End of Tenancy Cleaning London, can help streamline this process and prevent conflicts. By understanding and fulfilling their respective responsibilities, both parties can ensure a hassle-free end of tenancy experience.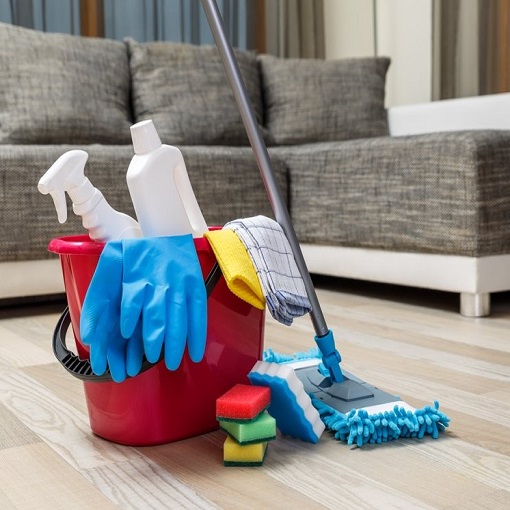 Tenants' Responsibilities
Maintaining Cleanliness
Tenants also have a role to play in maintaining the cleanliness of the property throughout their tenancy. Regular cleaning and proper upkeep can minimize the effort required during the final end of tenancy cleaning. Here are some tenant responsibilities:
Regularly clean and vacuum the property.
Promptly report any maintenance or repair issues to the landlord.
Use appliances and fixtures with care to prevent damage.
End of Tenancy Cleaning
When tenants decide to move out, they are responsible for ensuring the property is returned in a clean and habitable condition. This means performing some cleaning tasks before leaving. Here's what tenants should do:
Clean all personal belongings from the property.
Remove any rubbish and dispose of it properly.
Clean appliances, such as ovens and refrigerators.
Wipe down all surfaces, including countertops and bathroom fixtures.
Vacuum and mop the floors.
Repair any minor damages they may have caused.
Hiring Professionals
While tenants can perform basic cleaning, hiring professionals like End of Tenancy Cleaning London in Barbican can ensure a thorough and high-quality job. This can help tenants avoid disputes over the property's condition and the return of their deposit.
Disputes and Deposits
One common source of conflict between landlords and tenants is the return of the security deposit. In Barbican, as in many places, the condition of the property at the end of the tenancy plays a significant role in determining whether the deposit is returned in full or partially withheld.
Importance of Documentation
To avoid disputes, it's essential for both landlords and tenants to document the property's condition at the beginning and end of the tenancy. This can include photographs, written descriptions, and signed checklists. Such documentation can be invaluable in resolving disputes over cleaning and damages.
What clients say about us
I couldn't believe my eyes when I walked into my apartment after the cleaning by End of Tenancy Cleaning London. It was sparkling! They truly exceeded my expectations.
The team from End of Tenancy Cleaning London was prompt, professional, and thorough. They made moving out stress-free, and I got my full deposit back. Highly recommend!
Fantastic service! The attention to detail was remarkable. I will definitely use End of Tenancy Cleaning London again and recommend them to my friends.
I was skeptical about hiring cleaners, but End of Tenancy Cleaning London did an outstanding job. They are worth every penny. Thank you!
I had a tight schedule, and End of Tenancy Cleaning London accommodated me with a last-minute booking. Their efficiency and quality were impressive.
I was worried about the stains on my carpets, but End of Tenancy Cleaning London worked magic. My landlord was amazed, and I got my deposit back in full.
The team at End of Tenancy Cleaning London was not only professional but also friendly. They made the whole process a breeze. Highly recommended for end-of-tenancy cleaning.
My property looked better than when I moved in! End of Tenancy Cleaning London is the best cleaning service I've ever hired.
The level of cleanliness was impeccable. End of Tenancy Cleaning London transformed my apartment, and I am grateful for their dedication.
I was concerned about the cost, but End of Tenancy Cleaning London provided excellent value for the quality of service. My property manager was impressed!
Moving is always stressful, but End of Tenancy Cleaning London made the end-of-tenancy cleaning part easy. I would use their services again without hesitation.
Barbican: A Modernist Oasis in the Heart of London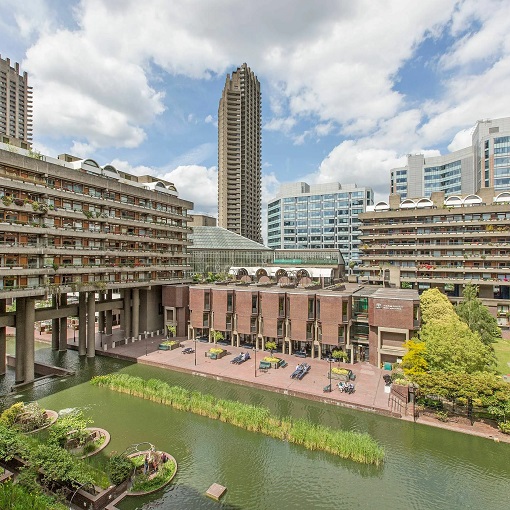 Barbican is a remarkable neighborhood that seamlessly blends modernity with history. Its distinct architectural style, rich cultural offerings, and unique urban planning make it a standout destination in the city.
Architectural Marvels:
Barbican is renowned for its striking architectural design, showcasing the best of brutalist architecture. The Barbican Estate, a residential complex that resembles a futuristic fortress, is a prime example. It's a mesmerizing concrete jungle, complete with elevated walkways and verdant gardens that provide a serene contrast to the city's hustle and bustle.
Cultural Hub:
Beyond its concrete facades, Barbican is a cultural mecca. The Barbican Centre, Europe's largest multi-arts and conference venue, is a centerpiece. It hosts an array of events, from classical concerts and theater performances to contemporary art exhibitions and film screenings. The nearby Guildhall School of Music and Drama adds to the neighborhood's artistic vibrancy.
Green Oasis:
Amidst its concrete landscapes, Barbican boasts pockets of greenery that offer respite from urban life. The Barbican Conservatory, a hidden gem, houses a diverse collection of tropical plants and exotic fish. It's a tranquil space, open to the public on select days, where you can escape the city's chaos.
End of Tenancy Cleaning in Barbican:
When it comes to moving in or out of this unique urban landscape, End of Tenancy Cleaning London's team in Barbican is your trusted partner. They understand the specific cleaning requirements of Barbican's distinctive architecture and offer tailored services to ensure a seamless transition for both tenants and landlords.
Expert Cleaners: The team comprises skilled professionals with in-depth knowledge of Barbican's architecture, ensuring that no corner goes unnoticed during the cleaning process.
Customized Solutions: Recognizing the diversity of properties in Barbican, they provide customizable cleaning packages to meet the specific needs of each space, from the Barbican Estate's apartments to more traditional homes.
Efficiency: Barbican is a fast-paced neighborhood, and End of Tenancy Cleaning London prides itself on delivering efficient services that align with the demanding schedules of residents and property owners.
Eco-Conscious Practices: In a neighborhood that values sustainability, the company employs eco-friendly cleaning products and practices to minimize its environmental impact.
In summary, Barbican is a modernist masterpiece, a cultural hotspot, and an urban oasis all rolled into one. Its unique architectural charm and cultural offerings make it a standout neighborhood in London. And with the assistance of End of Tenancy Cleaning London, your transition into or out of this captivating area will be smooth and hassle-free, leaving both tenants and landlords satisfied.
Book cleaning services online near you