Discover a New Level of Clean: End of Tenancy Belgravia
Friendly Customer Service: Our team is friendly and approachable, ready to address your questions and concerns.
Experienced Team: We have an experienced team with a proven track record of exceptional cleaning.
Property Appreciation: A clean property is more likely to be appreciated by future tenants or buyers.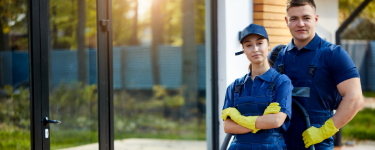 End of Tenancy Cleaning Near You
End of Tenancy Cleaners Near You
Cleaning Experts Near You
Cleaning Services Near You
End of Tenancy Cleaning in Belgravia: Ensuring a Smooth Handover
Are you a landlord or tenant in the prestigious neighborhood of Belgravia, London, facing the impending transition of a tenancy agreement? If so, you're probably well aware of the importance of ensuring a smooth handover process. The key to this seamless transition lies in the meticulous attention to detail and hygiene standards that End of Tenancy Cleaning London offers to the residents of Belgravia.
Here, we will delve into the significance of end of tenancy cleaning in Belgravia, how it benefits both landlords and tenants, and why choosing a trusted partner like End of Tenancy Cleaning London is essential for this critical phase of property management.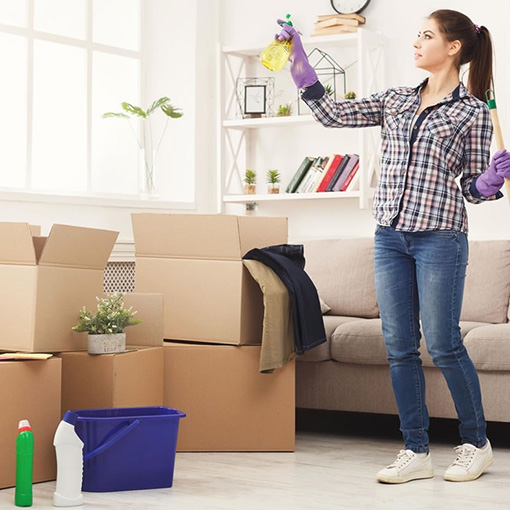 Belgravia, with its elegant townhouses, stately squares, and proximity to the heart of London, stands as one of the city's most coveted residential areas. It's a place where grandeur meets modernity, attracting discerning tenants and landlords alike. However, with such exclusivity comes a higher standard of living, and consequently, a higher standard of property maintenance.
The Role of End of Tenancy Cleaning in Belgravia
1. Elevating Property Value
End of tenancy cleaning in Belgravia goes beyond the surface; it's about restoring the property's intrinsic value. Meticulously cleaned and well-maintained properties can command higher rents and potentially attract long-term tenants who appreciate the attention to detail.
2. Smooth Transition
When a tenancy ends, the transition between tenants or the return of the property to the landlord should be seamless. End of tenancy cleaning ensures that the property is in impeccable condition, ready for the next occupant.
3. Mitigating Disputes
The end of a tenancy can sometimes be accompanied by disputes over the return of the security deposit. A professionally cleaned property reduces the chances of disputes, as tenants receive the property in the same condition as when they moved in.
A Win-Win for Landlords and Tenants
In the elegant neighborhood of Belgravia, the importance of end of tenancy cleaning cannot be overstated. It's a win-win situation for both landlords and tenants.
Landlords can maintain their property's value, attract high-caliber tenants, and avoid disputes. Tenants can leave with their security deposit intact and the satisfaction of knowing they've left the property in impeccable condition.
When it comes to end of tenancy cleaning in Belgravia, End of Tenancy Cleaning London is your trusted partner.
With our expertise, tailored solutions, skilled professionals, and commitment to transparency, we ensure a smooth handover process that sets the stage for a successful tenancy.
Choose End of Tenancy Cleaning London in Belgravia, and experience the difference that professional cleaning can make.
Contact us today to schedule your end of tenancy cleaning and unlock the full potential of your property in this prestigious London neighborhood.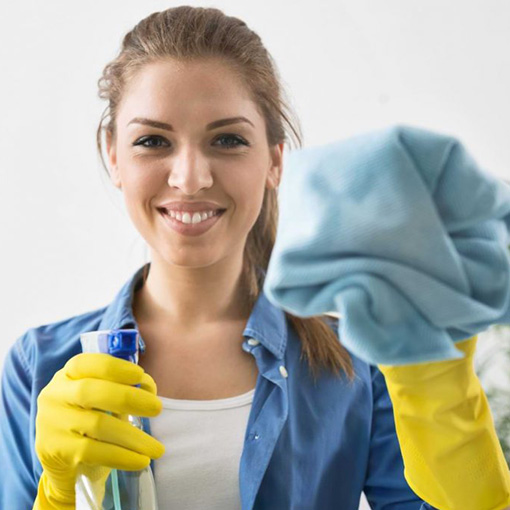 Why Choose End of Tenancy Cleaning London in Belgravia?
Expertise in Belgravia Properties At End of Tenancy Cleaning London, our comprehensive knowledge of Belgravia's distinctive property landscape is second to none. We've been dedicatedly serving this prestigious neighborhood for an extensive span of time, and our seasoned experience serves as your unwavering assurance of receiving nothing short of top-notch service.
Tailored Cleaning Solutions We recognize that the charm of Belgravia lies in its diverse range of properties, each possessing its unique character and maintenance needs. That's precisely why we offer tailor-made cleaning solutions meticulously crafted to cater to the specific requirements of your property in Belgravia. Whether it's a charming apartment nestled amidst elegant streets or a grand townhouse exuding timeless sophistication, our expertise covers the full spectrum of property types.
Skilled Professionals Our end-of-tenancy cleaning teams are composed of highly skilled and rigorously trained professionals who have honed their craft to perfection. Proficient in the art of end-of-tenancy cleaning, they employ state-of-the-art equipment and eco-friendly cleaning products to ensure that every corner of your property gleams with exceptional cleanliness.
Time Efficiency In the dynamic realm of property management, we understand that time is an invaluable resource. Our teams operate with unparalleled efficiency, meticulously executing their tasks to ensure that your property is primed and ready for the next tenant or inspection without unnecessary delays. Your peace of mind is our priority.
Transparent Pricing At End of Tenancy Cleaning London, we firmly believe in transparency in all our transactions. Our pricing structure is not only competitive but also crystal clear, devoid of hidden fees or unexpected surprises. With us, you'll always know precisely what you're paying for and why, ensuring a straightforward and trust-based partnership for all your end-of-tenancy cleaning needs in Belgravia.
What clients say about us
I couldn't believe my eyes when I walked into my apartment after the cleaning by End of Tenancy Cleaning London. It was sparkling! They truly exceeded my expectations.
The team from End of Tenancy Cleaning London was prompt, professional, and thorough. They made moving out stress-free, and I got my full deposit back. Highly recommend!
Fantastic service! The attention to detail was remarkable. I will definitely use End of Tenancy Cleaning London again and recommend them to my friends.
I was skeptical about hiring cleaners, but End of Tenancy Cleaning London did an outstanding job. They are worth every penny. Thank you!
I had a tight schedule, and End of Tenancy Cleaning London accommodated me with a last-minute booking. Their efficiency and quality were impressive.
I was worried about the stains on my carpets, but End of Tenancy Cleaning London worked magic. My landlord was amazed, and I got my deposit back in full.
The team at End of Tenancy Cleaning London was not only professional but also friendly. They made the whole process a breeze. Highly recommended for end-of-tenancy cleaning.
My property looked better than when I moved in! End of Tenancy Cleaning London is the best cleaning service I've ever hired.
The level of cleanliness was impeccable. End of Tenancy Cleaning London transformed my apartment, and I am grateful for their dedication.
I was concerned about the cost, but End of Tenancy Cleaning London provided excellent value for the quality of service. My property manager was impressed!
Moving is always stressful, but End of Tenancy Cleaning London made the end-of-tenancy cleaning part easy. I would use their services again without hesitation.
Belgravia: London's Posh Haven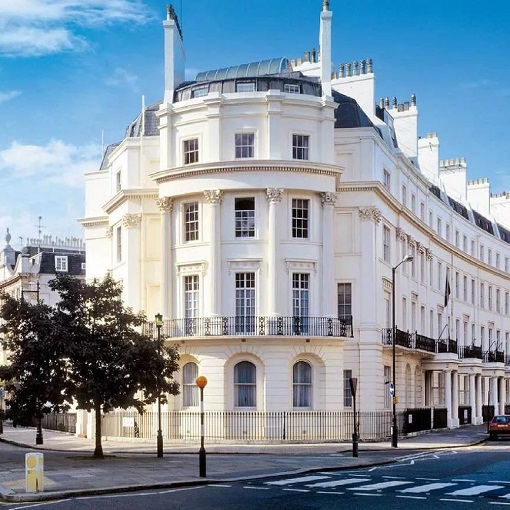 In the heart of London's elegant West End, Belgravia stands as a testament to refined luxury and timeless sophistication. This exclusive neighborhood, known for its stately homes, picturesque garden squares, and high-end boutiques, exudes an aura of opulence that captivates residents and visitors alike.
Elegant Architecture:
Belgravia is renowned for its exquisite Georgian and Victorian architecture. Grand townhouses adorned with white stucco facades line the streets, while lush garden squares provide a serene backdrop. The area's architectural charm is a testament to its rich history and enduring appeal.
Retail and Dining Paradise:
Belgravia is a shopper's paradise, with an array of high-end boutiques, designer stores, and artisanal shops. Elizabeth Street, in particular, is a hidden gem with its chic boutiques and quaint cafes. The neighborhood also boasts a vibrant culinary scene, featuring Michelin-starred restaurants and charming eateries.
Green Oasis in the City:
Amidst the urban splendor of Belgravia, you'll find several beautiful garden squares that offer a tranquil escape. Eaton Square, Belgrave Square, and Chester Square are just a few examples where residents can unwind amidst lush greenery and serene fountains.
How We Serve You in Belgravia:
End of Tenancy Cleaning in Belgravia:
When it comes to maintaining the pristine condition of Belgravia's prestigious properties, End of Tenancy Cleaning London's team in Belgravia is the trusted partner. They understand the high standards of this affluent neighborhood and provide tailored cleaning services to ensure both tenants and landlords are satisfied.
Professional Excellence: The team comprises highly trained professionals who understand the unique cleaning requirements of Belgravia's luxury residences.
Bespoke Cleaning Solutions: Belgravia's properties vary in size and style, and End of Tenancy Cleaning London offers customized cleaning packages to meet the specific needs of each property, from grand townhouses to elegant apartments.
Timely and Efficient: In a neighborhood where time is of the essence, the company prides itself on delivering efficient services that align with the schedules of discerning residents and property owners.
Commitment to Quality: Belgravia sets high standards, and so does End of Tenancy Cleaning London. They employ top-notch cleaning products and practices to ensure a flawless finish that reflects the neighborhood's elegance.
In summary, Belgravia is a realm of refined living, where history and modernity harmoniously coexist. Its splendid architecture, upscale shopping, and green spaces make it a coveted address in London. And with the assistance of End of Tenancy Cleaning London, the transition into or out of this prestigious neighborhood is executed with the utmost care and attention to detail, leaving both tenants and landlords fully satisfied.
Book cleaning services online near you