Guaranteed Satisfaction: End of Tenancy Cleaning in Betnhal Green
Professional Equipment: We use specialized cleaning equipment and eco-friendly products for superior results.
Guaranteed Satisfaction: Our services come with a satisfaction guarantee, giving you peace of mind during this crucial transition.
Customized Solutions: We tailor our cleaning packages to meet your specific needs and budget, ensuring you get the service you require.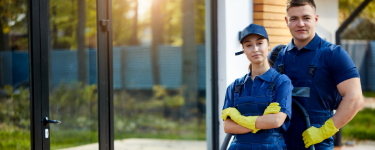 End of Tenancy Cleaning Near You
End of Tenancy Cleaners Near You
Cleaning Experts Near You
Cleaning Services Near You
How Professional End of Tenancy Cleaning in Bethnal Green Can Help Your Case
As one of the leading end-of-tenancy cleaning contractors in London, we understand the challenges you may face when dealing with tough landlords. We will now discuss how our professional end of tenancy cleaning services in Bethnal Green can not only ease your transition but also help your case when confronted with demanding property owners.
The Importance of a Clean Exit
Leaving a rented property is often accompanied by a mixture of emotions – excitement for a new beginning and the stress of ensuring everything is in order for a smooth departure. Landlords, however, tend to have high expectations when it comes to the condition of their properties upon move-out. This is where our services come into play.
Why Professional End of Tenancy Cleaning Matters
When you're preparing to leave a rented property in Bethnal Green, ensuring it's in impeccable condition is crucial. A pristine property not only meets your contractual obligations but can also greatly influence your landlord's disposition. Here's why our professional end of tenancy cleaning services are essential:
Thorough Cleaning: Our team of experienced cleaners in Bethnal Green knows exactly what landlords are looking for. We meticulously clean every nook and cranny, from kitchen appliances to bathroom tiles, ensuring the property is spotless.
Time and Energy Saving: Moving out can be an exhausting process. Leave the cleaning to us so that you can focus on other important aspects of your move, like packing and logistics.
Landlord Satisfaction: A clean and well-maintained property is more likely to please your landlord. This can improve your chances of getting your full deposit back and even receive a positive reference for your next rental.
Compliance with Regulations: In Bethnal Green, like the rest of London, there are regulations in place that outline the condition a property should be in at the end of a tenancy. Our professional cleaning ensures you meet these standards.
Navigating the complexities of dealing with demanding landlords in Bethnal Green can be an understandably stressful experience. However, the good news is that with the unwavering support of End of Tenancy Cleaning London, you can significantly enhance your prospects of a seamless and successful move-out process.
Our professional end of tenancy cleaning services in Bethnal Green are meticulously crafted to address the unique challenges you may face when concluding your tenancy. We understand that leaving a rented property in pristine condition is not just about fulfilling a contractual obligation; it's about ensuring a positive and harmonious end to your tenancy journey.
With End of Tenancy Cleaning London, you can unburden yourself from the daunting task of cleaning. Instead, you can redirect your energy and focus towards the exciting prospects that await in your next chapter. Our dedicated team is here to shoulder the cleaning responsibilities on your behalf, employing their expertise to leave your former abode in immaculate condition.
Don't allow cleaning concerns to stand in the way of your smooth transition. Reach out to us today, and entrust us with the task of making your rental property spotless. Choose End of Tenancy Cleaning London as your partner for a hassle-free and successful conclusion to your tenancy in Bethnal Green. We are here to ensure that your departure is marked by cleanliness, respect, and a positive parting note with your landlord.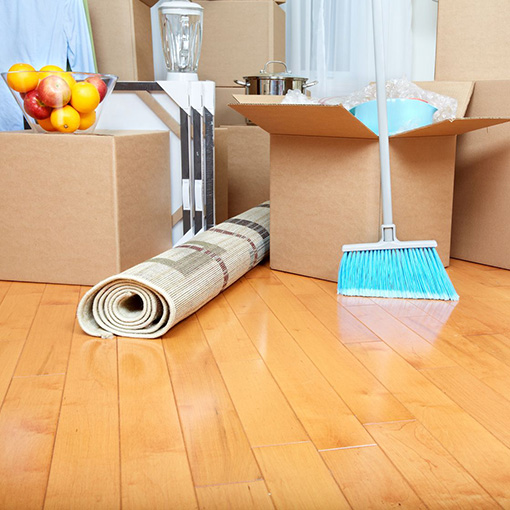 Our End of Tenancy Cleaning Services in Bethnal Green
At End of Tenancy Cleaning London, we offer a comprehensive range of services tailored to meet the specific needs of tenants in Bethnal Green. Our services include:
Full Property Cleaning
We leave no stone unturned when it comes to cleaning your rented property. Our team will clean every room, including the kitchen, bathrooms, bedrooms, and common areas, ensuring they are immaculate and ready for inspection.
Carpet and Upholstery Cleaning
If your rental property in Bethnal Green has carpets or upholstered furniture, we provide specialized cleaning services to remove stains, odors, and allergens, leaving them looking and smelling fresh.
Oven and Appliance Cleaning
Kitchen appliances often require extra attention. Our professional cleaners will make sure your oven, microwave, refrigerator, and other appliances are thoroughly cleaned and sanitized.
Window and Glass Cleaning
Crystal-clear windows and glass surfaces can make a significant difference in the overall appearance of your rental property. We'll ensure they are streak-free and gleaming.
Professional Cleaning Products
We use high-quality, eco-friendly cleaning products that are safe for you, your family, and the environment. These products effectively remove dirt, grime, and stains, leaving your rental property in Bethnal Green fresh and clean.
The Benefits of Choosing Us
When you choose End of Tenancy Cleaning London for your cleaning needs in Bethnal Green, you can expect:
Experienced Team: Our cleaning team consists of experienced professionals who are well-versed in the intricacies of end of tenancy cleaning.
Efficiency: We work quickly and efficiently to ensure your property is cleaned to the highest standards, allowing you to hand back the keys on time.
Competitive Pricing: We offer competitive rates for our top-quality services, ensuring you get value for your money.
Customer Satisfaction: Our goal is to leave you, and your landlord, completely satisfied with our cleaning results.
What clients say about us
I couldn't believe my eyes when I walked into my apartment after the cleaning by End of Tenancy Cleaning London. It was sparkling! They truly exceeded my expectations.
The team from End of Tenancy Cleaning London was prompt, professional, and thorough. They made moving out stress-free, and I got my full deposit back. Highly recommend!
Fantastic service! The attention to detail was remarkable. I will definitely use End of Tenancy Cleaning London again and recommend them to my friends.
I was skeptical about hiring cleaners, but End of Tenancy Cleaning London did an outstanding job. They are worth every penny. Thank you!
I had a tight schedule, and End of Tenancy Cleaning London accommodated me with a last-minute booking. Their efficiency and quality were impressive.
I was worried about the stains on my carpets, but End of Tenancy Cleaning London worked magic. My landlord was amazed, and I got my deposit back in full.
The team at End of Tenancy Cleaning London was not only professional but also friendly. They made the whole process a breeze. Highly recommended for end-of-tenancy cleaning.
My property looked better than when I moved in! End of Tenancy Cleaning London is the best cleaning service I've ever hired.
The level of cleanliness was impeccable. End of Tenancy Cleaning London transformed my apartment, and I am grateful for their dedication.
I was concerned about the cost, but End of Tenancy Cleaning London provided excellent value for the quality of service. My property manager was impressed!
Moving is always stressful, but End of Tenancy Cleaning London made the end-of-tenancy cleaning part easy. I would use their services again without hesitation.
Bethnal Green: Where Tradition Meets Trend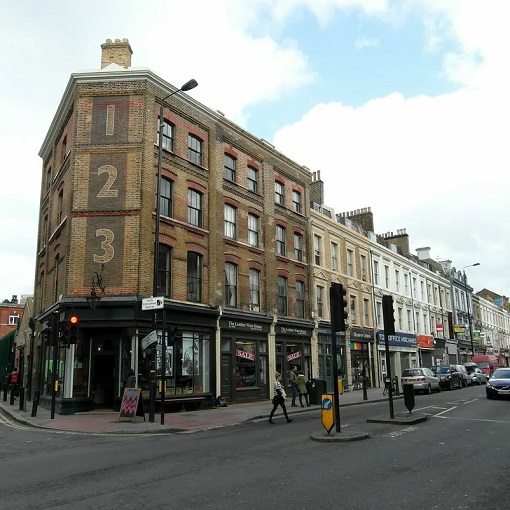 Located in the heart of London's East End, Bethnal Green is a vibrant and diverse neighborhood that seamlessly combines its rich history with a contemporary urban vibe. This unique fusion of the old and the new makes Bethnal Green an exciting place to live and explore. Here's a closer look at Bethnal Green, along with information about the End of Tenancy Cleaning London team serving the area.
Bethnal Green:
Historical Significance: Bethnal Green has a fascinating history that dates back centuries. Once a predominantly working-class area, it played a pivotal role in the East End's industrial development during the 19th and early 20th centuries. Historical landmarks like the V&A Museum of Childhood stand as testaments to this heritage.
Cultural Diversity: Today, Bethnal Green is a melting pot of cultures and backgrounds. The neighborhood's diverse community contributes to its dynamic atmosphere, evident in its many ethnic eateries, art galleries, and community events.
Green Spaces: For a bustling urban neighborhood, Bethnal Green boasts some beautiful green spaces. Bethnal Green Gardens, Weavers Fields, and Victoria Park are perfect places for a leisurely stroll, picnics, and outdoor activities.
Arts and Culture: Bethnal Green is home to a thriving arts and creative scene. The area is dotted with independent galleries, studios, and theaters, making it a hub for artists and culture enthusiasts.
Transport Hub: Bethnal Green enjoys excellent transportation links. The Bethnal Green Underground station provides quick access to central London via the Central Line, making it a convenient base for both residents and commuters.
End of Tenancy Cleaning London in Bethnal Green:
Comprehensive Cleaning Services: The End of Tenancy Cleaning London team in Bethnal Green offers comprehensive cleaning services designed to meet the specific needs of tenants and landlords. Their services ensure that properties are left in immaculate condition for the next occupants.
Skilled Professionals: The team comprises skilled and trained professionals who understand the importance of attention to detail. They use advanced cleaning techniques and eco-friendly products to achieve exceptional results.
Flexible Scheduling: Booking a cleaning service with End of Tenancy Cleaning London in Bethnal Green is hassle-free. Their flexible scheduling options accommodate your move-out timeline, providing convenience during a busy period.
Local Knowledge: The team's local knowledge is a valuable asset. They understand the unique aspects of Bethnal Green properties, ensuring that they address any specific requirements effectively.
Customer Satisfaction: End of Tenancy Cleaning London prioritizes customer satisfaction. Their commitment to delivering top-notch service ensures that clients can leave their properties with confidence, knowing they will receive their deposit back.
Bethnal Green is a neighborhood that embraces its historical roots while embracing the modern world. Its diverse culture, green spaces, and thriving arts scene make it a remarkable place to live. If you're in Bethnal Green and in need of professional end-of-tenancy cleaning services, you can rely on the expertise and commitment of the End of Tenancy Cleaning London team to make your move-out process smooth and worry-free.
Book cleaning services online near you