Experience the Future of Clean: End of Tenancy Bexley
Enhanced Curb Appeal: For landlords, a clean property enhances curb appeal, attracting tenants or buyers.
Customized Solutions: We offer customized solutions for unique cleaning challenges.
Safety Compliance: We adhere to safety standards to protect both property and occupants.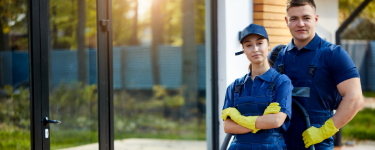 End of Tenancy Cleaning Near You
End of Tenancy Cleaners Near You
Cleaning Experts Near You
Cleaning Services Near You
Decluttering Strategies for a Stress-Free End of Tenancy Cleaning in Bexley
When it comes to the end of your tenancy in Bexley, the last thing you want to deal with is a messy and cluttered space. Preparing your rental property for inspection can be a daunting task, but fear not! End of Tenancy Cleaning London, one of the leading end-of-tenancy cleaning contractors in London, is here to guide you through the process.
In this comprehensive guide, we will not only highlight the exceptional services we offer in Bexley but also provide you with valuable decluttering strategies to ensure a smooth and stress-free end of tenancy cleaning experience.
The Importance of Decluttering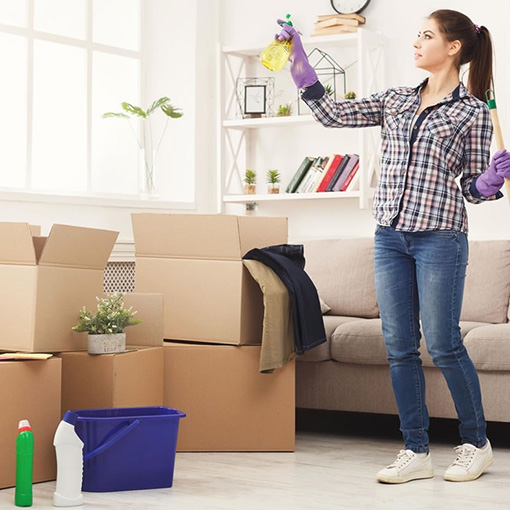 Before we dive into the specifics of end of tenancy cleaning in Bexley, let's understand why decluttering is crucial.
A cluttered space not only looks uninviting but can also hinder the cleaning process. Here's why decluttering matters:
Enhances Cleaning Efficiency
A clutter-free environment allows our expert cleaners to access every nook and cranny of your property easily.
This ensures a more thorough and efficient cleaning process.
Leaves a Positive Impression
A clean and clutter-free property makes a positive impression on your landlord or property manager during the final inspection.
It reflects your responsible and caring attitude as a tenant.
Reduces Stress
A cluttered space can be mentally overwhelming.
Decluttering not only helps you during the cleaning process but also makes your move-out less stressful.
End of Tenancy Cleaning in Bexley
Now that you've decluttered your space, it's time to discuss our specialized end of tenancy cleaning services in Bexley. At End of Tenancy Cleaning London, we understand the unique needs of tenants in this vibrant London borough, and we tailor our services to meet these requirements.
Our Services in Bexley:
Comprehensive Cleaning: We leave no corner untouched, ensuring your property is immaculate.
Carpet and Upholstery Cleaning: We rejuvenate your carpets and upholstery, leaving them looking and smelling fresh.
Kitchen Deep Clean: We tackle grease and grime in your kitchen, leaving it sparkling clean.
Bathroom Sanitization: We ensure your bathroom is sanitized and free from mold and mildew.
Window Cleaning: We clean windows, leaving them streak-free for a crystal-clear view.
Why Choose Us?
Experienced Team: Our expert cleaners are well-trained and experienced in end of tenancy cleaning.
Eco-Friendly Products: We use environmentally friendly cleaning products to ensure the safety of your family and the planet.
Flexible Scheduling: We work around your schedule, ensuring minimal disruption.
Satisfaction Guaranteed: We take pride in our work, and your satisfaction is our priority.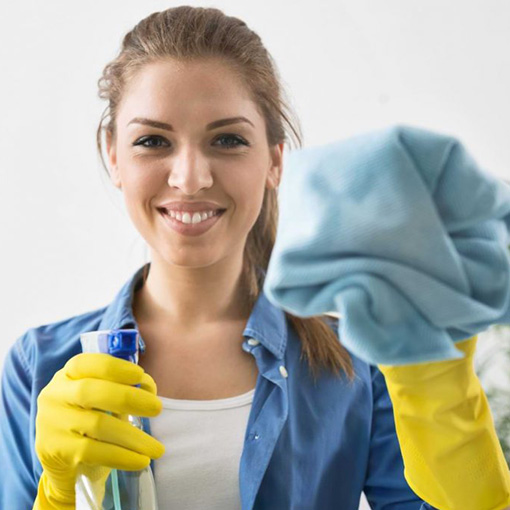 Decluttering Strategies
Now that we've established the importance of decluttering let's explore some effective strategies to transform your cluttered space into a pristine haven before our end of tenancy cleaning team arrives.
Procrastination is your enemy when it comes to decluttering. Begin the process well in advance of your move-out date to avoid last-minute panic.
Create categories for your belongings – keep, donate/sell, and dispose of. This method helps you prioritize and makes decision-making easier.
Take it one room at a time. Tackle each space systematically to avoid feeling overwhelmed.
Invest in storage bins, boxes, and shelving to organize your belongings neatly. This not only declutters your space but also makes packing easier.
Ask yourself if you really need each item. If it's been sitting in a corner, collecting dust, it's probably time to let it go.
Don't hesitate to ask friends or family for assistance. Decluttering can be a team effort, making it both faster and more enjoyable.
Decluttering is the first step towards a stress-free end of tenancy cleaning experience in Bexley. By following the strategies outlined in this guide and entrusting your cleaning needs to End of Tenancy Cleaning London, you can rest assured that your property will be in impeccable condition for your final inspection.
Say goodbye to clutter and hello to a smooth transition to your new chapter. Contact us today for all your end of tenancy cleaning in Bexley needs, and let us transform your space from cluttered to clean!
What clients say about us
I couldn't believe my eyes when I walked into my apartment after the cleaning by End of Tenancy Cleaning London. It was sparkling! They truly exceeded my expectations.
The team from End of Tenancy Cleaning London was prompt, professional, and thorough. They made moving out stress-free, and I got my full deposit back. Highly recommend!
Fantastic service! The attention to detail was remarkable. I will definitely use End of Tenancy Cleaning London again and recommend them to my friends.
I was skeptical about hiring cleaners, but End of Tenancy Cleaning London did an outstanding job. They are worth every penny. Thank you!
I had a tight schedule, and End of Tenancy Cleaning London accommodated me with a last-minute booking. Their efficiency and quality were impressive.
I was worried about the stains on my carpets, but End of Tenancy Cleaning London worked magic. My landlord was amazed, and I got my deposit back in full.
The team at End of Tenancy Cleaning London was not only professional but also friendly. They made the whole process a breeze. Highly recommended for end-of-tenancy cleaning.
My property looked better than when I moved in! End of Tenancy Cleaning London is the best cleaning service I've ever hired.
The level of cleanliness was impeccable. End of Tenancy Cleaning London transformed my apartment, and I am grateful for their dedication.
I was concerned about the cost, but End of Tenancy Cleaning London provided excellent value for the quality of service. My property manager was impressed!
Moving is always stressful, but End of Tenancy Cleaning London made the end-of-tenancy cleaning part easy. I would use their services again without hesitation.
Bexley: Where History and Natural Beauty Converge
Bexley is a picturesque borough that effortlessly balances its rich historical heritage with abundant natural beauty. This charming enclave is a testament to London's diversity, offering a tranquil escape within the city.
Historical Significance:
Bexley boasts a rich historical tapestry, with landmarks such as the iconic Hall Place, a Tudor mansion, and a listed building offering a glimpse into the borough's past.
The presence of Old Bexley Village with its historic architecture and cozy pubs adds to the area's vintage charm.
Natural Retreats:
The borough is blessed with lush green spaces and parks, including Danson Park, Lesnes Abbey Woods, and Bexley Woods, offering ample opportunities for outdoor activities and relaxation.
The River Thames gracefully meanders through the region, providing stunning waterside views and serene walking paths.
Community and Culture:
Bexley is known for its close-knit communities and an array of local events, including farmers' markets and cultural festivals that celebrate its diversity.
The borough houses several cultural gems like the Red House, the former home of William Morris, a prominent figure in the Arts and Crafts Movement.
Transport Links:
Bexley benefits from excellent transport connections. Bexley railway station and various bus routes connect residents to central London and neighboring areas.
The A2 road corridor provides convenient access to the city and nearby destinations.
For those seeking reliable end-of-tenancy cleaning services in Bexley, End of Tenancy Cleaning London is your trusted partner. Here's what sets their Bexley team apart:
Local Dedication: The Bexley-based team is deeply rooted in the community, understanding the unique cleaning requirements of properties in this historic borough.
Impeccable Cleaning: Known for their thoroughness, their professionals ensure that your property is spotless, leaving no room for concerns during your move.
Affordable Excellence: Their services are competitively priced, aligning with the borough's welcoming and inclusive character.
Convenient Scheduling: They offer flexible scheduling to accommodate your moving plans, ensuring a seamless transition.
Environmentally Conscious Practices: The Bexley team prioritizes eco-friendly cleaning products and methods, contributing to the borough's environmental well-being.
Whether you're embarking on a new chapter in Bexley or bidding farewell to this enchanting borough, End of Tenancy Cleaning London's Bexley team is dedicated to ensuring your property is left in pristine condition, allowing you to fully appreciate the historical charm and natural beauty that defines this remarkable part of London.
Book cleaning services online near you