Affordable Cleaning Solutions for End of Tenancy in Bexleyheath
Dependable Service: Count on us for reliable and consistent cleaning services that meet your expectations.
Professionalism: We pride ourselves on professionalism, from our punctuality to our courteous and skilled cleaning team.
Fully Insured: Our services are fully insured, providing an extra layer of protection for your peace of mind.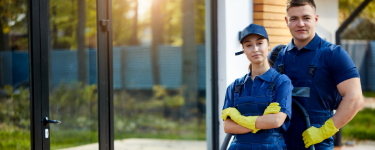 End of Tenancy Cleaning Near You
End of Tenancy Cleaners Near You
Cleaning Experts Near You
Cleaning Services Near You
Embracing a Stress-Free Move in Bexleyheath with End of Tenancy Cleaning
Moving represents more than just a change of address; it's an exhilarating journey filled with promise, fresh beginnings, and the chance to craft new memories in an entirely different setting. However, it's no secret that beneath the excitement lies a layer of stress and logistical complexity. The process of packing up your life, coordinating myriad details, and preparing for the transition can quickly become overwhelming.
But here's the good news: There's a way to streamline your move in Bexleyheath, making it not just manageable but genuinely stress-free. Enter End of Tenancy Cleaning London, your steadfast partner in ensuring that your move unfolds seamlessly and without unnecessary hassle.
Beyond their reputation as seasoned cleaning experts, End of Tenancy Cleaning London offers a comprehensive range of services designed to simplify your entire moving process. Their professional touch extends far beyond the mere act of cleaning. They stand as your reliable ally, ready to assist with various aspects of the transition, from meticulous property cleaning to managing the logistics of your move.
The Importance of End of Tenancy Cleaning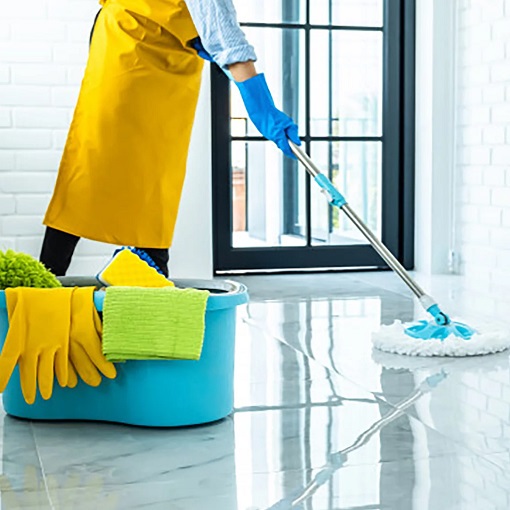 Before you bid farewell to your old residence in Bexleyheath, there's a crucial task that often gets overlooked in the chaos of moving: end of tenancy cleaning. Whether you're a tenant or a landlord, leaving the property in pristine condition is not just a matter of courtesy; it's often a legal requirement. Neglecting this responsibility can result in disputes, deductions from your deposit, or even legal actions. To avoid these hassles, it's imperative to invest in professional end of tenancy cleaning services.
Why Choose End of Tenancy Cleaning London in Bexleyheath?
Local Expertise: We understand the specific needs of properties in Bexleyheath. Our experienced team is well-versed in the local standards and expectations for end of tenancy cleaning.
Comprehensive Cleaning: Our services cover every inch of your property, from scrubbing the kitchen to disinfecting the bathroom. We leave no corner untouched, ensuring your property meets or exceeds the required standards.
Time-Efficiency: We recognize that time is of the essence during a move. Our team works efficiently to complete the cleaning process promptly, allowing you to focus on other aspects of your transition.
Customized Solutions: Every property is unique, and we tailor our cleaning services to meet your specific requirements. Whether it's a small apartment or a large family home, we have the expertise to handle it all.
The Bexleyheath Experience
Bexleyheath stands as a dynamic and captivating town, renowned for its distinctive fusion of suburban tranquility and urban convenience. This charming locale beckons to both families seeking a peaceful haven and professionals yearning for easy access to London's bustling opportunities. With its inviting neighborhoods, reputable schools, and seamless transportation links, it's no wonder that Bexleyheath is a sought-after destination for residents of diverse backgrounds.
Yet, despite the allure of this town, the process of moving, whether within Bexleyheath or beyond its borders, can be an intimidating and overwhelming endeavor. It's during these pivotal moments that our end of tenancy cleaning services step into the spotlight, poised to transform your transition into a seamless experience.
Beyond merely tidying up a space, our services reflect a commitment to simplifying the often complex and challenging process of relocating. We understand that a clean and well-maintained property is not only a requirement for a successful handover but also a testament to your respect for the property owner and the next occupants. Our end of tenancy cleaning services ensure that your former residence in Bexleyheath is left in impeccable condition, meeting the highest standards and leaving a lasting impression of professionalism and responsibility.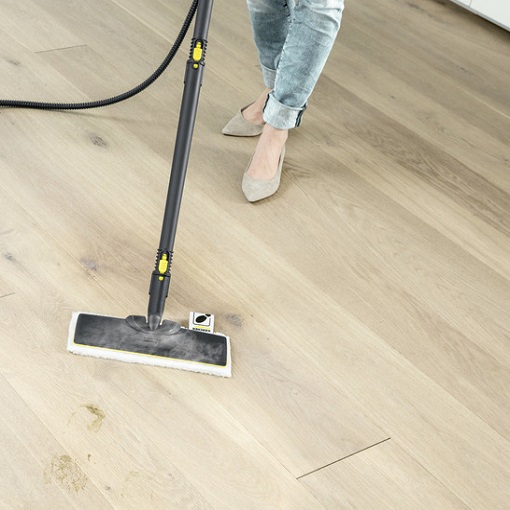 Simplifying Your Transition in Bexleyheath
Here's how End of Tenancy Cleaning London can simplify your move in Bexleyheath:
Peace of Mind: With our professional cleaners at your service, you can rest assured that your property will be cleaned to the highest standards. This gives you peace of mind, knowing you've fulfilled your end-of-tenancy obligations.
Time Savings: Moving is time-consuming, and every minute counts. By outsourcing your end of tenancy cleaning to us, you free up valuable time to focus on other essential tasks related to your move.
Reduced Stress: Let's face it, moving is inherently stressful. Our goal is to minimize that stress by taking care of the cleaning aspect, leaving you with one less thing to worry about.
Maximized Deposit Returns: If you're a tenant, a clean and well-maintained property is your ticket to getting your full deposit back. Our services can help you maximize your deposit returns.
Our Hassle-Free Process
Getting our professional end of tenancy cleaning services in Bexleyheath is a straightforward process:
Contact Us: Reach out to us via phone or our online booking form, and we'll discuss your needs and provide you with a quote.
Schedule Conveniently: We offer flexible scheduling to accommodate your move-out date. Whether you need us on short notice or want to book in advance, we're here to serve you.
Comprehensive Cleaning: On the appointed day, our skilled team will arrive at your property fully equipped to perform a thorough cleaning.
Quality Assurance: We conduct post-cleaning inspections to ensure that every corner of your property meets our high standards.
Enjoy Your Move: With the cleaning taken care of, you can now enjoy a stress-free transition to your new home.
In conclusion, End of Tenancy Cleaning London is your go-to partner for ensuring a smooth and stress-free move in Bexleyheath. Our local expertise, comprehensive cleaning services, and commitment to excellence make us the ideal choice for end of tenancy cleaning. Don't let the complexities of moving overshadow this exciting chapter in your life. Contact us today, and let us simplify your transition in Bexleyheath, leaving you with more time and energy to embrace your new beginnings.
What clients say about us
I couldn't believe my eyes when I walked into my apartment after the cleaning by End of Tenancy Cleaning London. It was sparkling! They truly exceeded my expectations.
The team from End of Tenancy Cleaning London was prompt, professional, and thorough. They made moving out stress-free, and I got my full deposit back. Highly recommend!
Fantastic service! The attention to detail was remarkable. I will definitely use End of Tenancy Cleaning London again and recommend them to my friends.
I was skeptical about hiring cleaners, but End of Tenancy Cleaning London did an outstanding job. They are worth every penny. Thank you!
I had a tight schedule, and End of Tenancy Cleaning London accommodated me with a last-minute booking. Their efficiency and quality were impressive.
I was worried about the stains on my carpets, but End of Tenancy Cleaning London worked magic. My landlord was amazed, and I got my deposit back in full.
The team at End of Tenancy Cleaning London was not only professional but also friendly. They made the whole process a breeze. Highly recommended for end-of-tenancy cleaning.
My property looked better than when I moved in! End of Tenancy Cleaning London is the best cleaning service I've ever hired.
The level of cleanliness was impeccable. End of Tenancy Cleaning London transformed my apartment, and I am grateful for their dedication.
I was concerned about the cost, but End of Tenancy Cleaning London provided excellent value for the quality of service. My property manager was impressed!
Moving is always stressful, but End of Tenancy Cleaning London made the end-of-tenancy cleaning part easy. I would use their services again without hesitation.
Exploring Bexleyheath: Where Suburbia Meets London Life
Situated in the London Borough of Bexley, Bexleyheath is a delightful suburban enclave that offers a harmonious blend of peaceful living and access to the vibrant city of London. This charming town is known for its green spaces, excellent shopping, and a warm sense of community.
Local Highlights:
Danson Park: A local gem, Danson Park is an expansive green oasis where residents can enjoy leisurely strolls, picnics by the lake, and even water activities. The park also hosts events and concerts during the summer months.
Bexleyheath Broadway: The town center, known as Bexleyheath Broadway, is a bustling hub of activity. Here, you'll find a wide array of shops, restaurants, cafes, and entertainment options.
Beths Grammar School: Bexleyheath is home to the renowned Beths Grammar School, known for its high academic standards and impressive alumni.
Transport Links: The town enjoys excellent transport links, including train services into central London, making it a convenient choice for commuters.
Sense of Community: Bexleyheath prides itself on its strong sense of community, with various local events, clubs, and societies that welcome residents of all ages.
Our Services in Bexleyheath
For residents and landlords in Bexleyheath, End of Tenancy Cleaning London is a trusted name in professional cleaning services. With their expertise and dedication to cleanliness, they ensure that properties are left in impeccable condition, whether it's for new tenants or homeowners.
Key Points about End of Tenancy Cleaning London:
Expert Team: Their cleaning team consists of skilled professionals with extensive experience in end-of-tenancy cleaning, guaranteeing a thorough and efficient job every time.
Green Cleaning: End of Tenancy Cleaning London is committed to using environmentally friendly cleaning products, contributing to the sustainability of the local environment.
Flexible Scheduling: They offer flexible scheduling options, accommodating clients' preferences and timelines.
Competitive Rates: Their services are competitively priced, providing excellent value for both tenants and landlords.
Customer Satisfaction: Customer satisfaction is their top priority, and they go the extra mile to meet and exceed expectations.
Whether you're moving in or moving out in Bexleyheath, End of Tenancy Cleaning London is your reliable partner for maintaining the highest standards of cleanliness. In a town known for its pristine parks and friendly community, a clean and welcoming home is a must, and this trusted cleaning service ensures just that.
Book cleaning services online near you