The Expert Touch for End of Tenancy Cleaning in Bloomsbury
Complete Peace of Mind: You can trust us to leave your property spotless, providing complete peace of mind.
Quick and Efficient: We work quickly and efficiently, minimizing disruption to your schedule.
Local Recommendations: We can recommend local services like moving companies or storage facilities.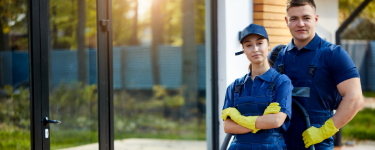 End of Tenancy Cleaning Near You
End of Tenancy Cleaners Near You
Cleaning Experts Near You
Cleaning Services Near You
Navigating the Financial Landscape of End of Tenancy Cleaning in Bloomsbury
If you're a landlord or tenant in the captivating neighborhood of Bloomsbury, London, you're acutely aware of the substantial financial considerations that accompany the management of rental properties. In this article, we'll delve into the nuanced financial implications of end of tenancy cleaning in Bloomsbury, shedding light on the strategic choices that can have a lasting impact on your financial well-being. Discover how End of Tenancy Cleaning London emerges as a valuable ally, guiding you in making shrewd financial decisions while upholding the highest standards of cleanliness and hygiene for your property.
Whether you're a landlord seeking to maximize the return on your investment or a tenant looking to secure the return of your security deposit, the financial aspects of end-of-tenancy cleaning are undeniably significant. With their expert guidance, End of Tenancy Cleaning London helps you strike a balance between cost-efficiency and quality, ensuring that your property is left in impeccable condition without breaking the bank.
The Bloomsbury Rental Landscape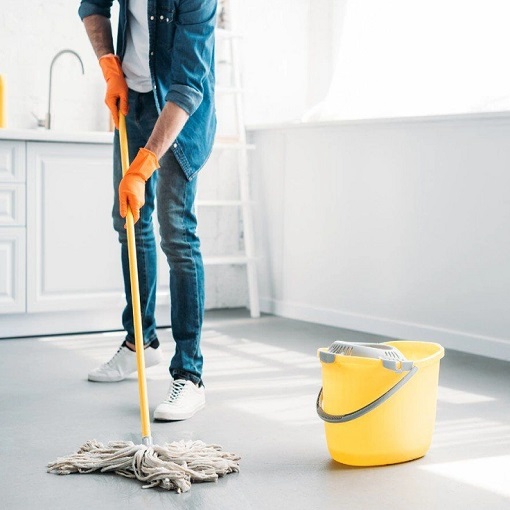 Bloomsbury is renowned for its literary heritage, cultural attractions, and its central location within London. It's a sought-after area for both tenants and landlords, which makes maintaining property value and attracting quality tenants essential.
Understanding the Financial Impact of End of Tenancy Cleaning
1. Initial Investment, Long-Term Returns
End of tenancy cleaning is an investment in the long-term financial health of your property. While there's an initial cost, the returns can be substantial. A well-maintained property can command higher rents and retain tenants longer.
2. Cost-Effective Maintenance
Regular end of tenancy cleaning can be more cost-effective than infrequent deep cleaning. It helps prevent the build-up of dirt and damage, reducing the need for expensive repairs or renovations in the future.
3. Security Deposit Returns
For tenants, end of tenancy cleaning is often directly linked to the return of their security deposit. A clean property ensures the full return of this deposit, which can be a significant financial relief during a move.
In Bloomsbury, where the real estate market is dynamic and competitive, making sound financial decisions is crucial.
End of tenancy cleaning may seem like an additional cost, but it's an investment that pays off in the long run.
For landlords, it safeguards property value and attracts high-quality tenants. For tenants, it ensures the return of the security deposit and a seamless move to their next home.
End of Tenancy Cleaning London is your trusted financial partner in Bloomsbury.
Our cost-effective cleaning solutions, commitment to property value, and focus on preventative maintenance make us the go-to choice for both landlords and tenants.
Make the smart financial choice today. Contact End of Tenancy Cleaning London in Bloomsbury to schedule your end of tenancy cleaning and unlock the financial benefits that come with a well-maintained property in this vibrant London neighborhood.
End of Tenancy Cleaning London: Your Financial Partner in Bloomsbury
In Bloomsbury, where financial considerations weigh heavily for both landlords and tenants, End of Tenancy Cleaning London offers a range of cost-effective cleaning solutions that not only align with budgets but also provide exceptional value for money.
1. Cost-Effective Cleaning Solutions: Our commitment to affordability ensures that our cleaning services are competitively priced, offering a cost-effective solution for tenants and landlords alike. We recognize the importance of fiscal responsibility and strive to deliver the best service without breaking the bank.
2. Investment in Property Value: Beyond just cost savings, our meticulous cleaning often surpasses property manager expectations. This can lead to higher rents and an increase in property value over time, making our services a wise investment for landlords looking to maximize their returns.
3. Preventative Maintenance: Regular end-of-tenancy cleaning is not only about cleanliness; it's also a smart financial strategy. By maintaining the property's condition consistently, landlords in Bloomsbury can proactively avoid costly repairs or renovations down the line, safeguarding their long-term financial interests.
4. Deposit Assurance for Tenants: For tenants, the assurance of a spotless property at the end of their tenancy guarantees the full return of their security deposit. This financial security can make a substantial difference when transitioning to a new place, offering peace of mind during what can often be a financially demanding period.
5. Transparent Cost Structure: At End of Tenancy Cleaning London, transparency is a core principle. Our clients in Bloomsbury appreciate our commitment to providing a clear and concise cost structure, free from hidden fees or unpleasant surprises. This transparency fosters trust and confidence, ensuring that clients know exactly what they're paying for and reinforcing the financial benefits of choosing our services.
What clients say about us
I couldn't believe my eyes when I walked into my apartment after the cleaning by End of Tenancy Cleaning London. It was sparkling! They truly exceeded my expectations.
The team from End of Tenancy Cleaning London was prompt, professional, and thorough. They made moving out stress-free, and I got my full deposit back. Highly recommend!
Fantastic service! The attention to detail was remarkable. I will definitely use End of Tenancy Cleaning London again and recommend them to my friends.
I was skeptical about hiring cleaners, but End of Tenancy Cleaning London did an outstanding job. They are worth every penny. Thank you!
I had a tight schedule, and End of Tenancy Cleaning London accommodated me with a last-minute booking. Their efficiency and quality were impressive.
I was worried about the stains on my carpets, but End of Tenancy Cleaning London worked magic. My landlord was amazed, and I got my deposit back in full.
The team at End of Tenancy Cleaning London was not only professional but also friendly. They made the whole process a breeze. Highly recommended for end-of-tenancy cleaning.
My property looked better than when I moved in! End of Tenancy Cleaning London is the best cleaning service I've ever hired.
The level of cleanliness was impeccable. End of Tenancy Cleaning London transformed my apartment, and I am grateful for their dedication.
I was concerned about the cost, but End of Tenancy Cleaning London provided excellent value for the quality of service. My property manager was impressed!
Moving is always stressful, but End of Tenancy Cleaning London made the end-of-tenancy cleaning part easy. I would use their services again without hesitation.
Bloomsbury: London's Literary and Intellectual Enclave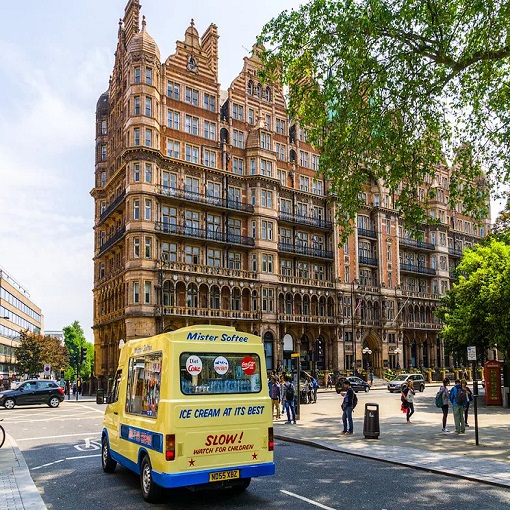 Bloomsbury is a neighborhood steeped in literary history and intellectual inspiration. With its iconic squares, world-renowned institutions, and serene garden spaces, it's a place where the written word and creative thought have found a lasting home.
Literary Legacy:
Bloomsbury has been home to some of the world's most celebrated authors and thinkers. The Bloomsbury Group, a collection of writers, artists, and intellectuals, including Virginia Woolf and E.M. Forster, once called this neighborhood home. Their discussions and collaborations in the early 20th century left an indelible mark on literature and art.
Cultural Epicenter:
The British Museum, a cultural treasure trove housing millions of artifacts from around the world, graces Bloomsbury's streets. It's a place where you can explore history, art, and culture spanning millennia. The nearby British Library, with its vast collection of books and manuscripts, further solidifies the neighborhood's status as a cultural epicenter.
Green Havens:
Amidst its literary and academic buzz, Bloomsbury offers tranquil green spaces. Russell Square, with its elegant gardens and serene pathways, is a favorite among both residents and visitors. It provides a serene escape from the urban clamor, where one can find solace among nature's beauty.
End of Tenancy Cleaning in Bloomsbury:
When it's time to move in or out of this intellectually charged neighborhood, you can rely on End of Tenancy Cleaning London's team in Bloomsbury for a seamless transition. They understand the unique needs of Bloomsbury's historic and academic spaces, ensuring that properties are left in impeccable condition.
Skilled Professionals: The team comprises cleaning experts who are well-versed in the distinctive characteristics of Bloomsbury's properties, from historic townhouses to modern apartments.
Tailored Cleaning Packages: Recognizing the diverse range of properties in Bloomsbury, they offer tailored cleaning packages to meet the specific requirements of each space, whether it's a charming Georgian home or a contemporary apartment.
Efficiency: Bloomsbury is a dynamic neighborhood, and End of Tenancy Cleaning London prides itself on providing efficient services that align with the fast-paced schedules of both tenants and landlords.
Eco-Friendly Practices: In a neighborhood that values preservation, the company employs eco-friendly cleaning products and practices to ensure the properties' longevity.
In summary, Bloomsbury is a neighborhood that reverberates with the echoes of literary and intellectual giants. Its cultural institutions, serene gardens, and historical charm make it a truly unique part of London. And with the assistance of End of Tenancy Cleaning London, your move into or out of this intellectually rich enclave will be smooth and hassle-free, leaving both tenants and landlords satisfied.
Book cleaning services online near you