Revitalize Your Rental with End of Tenancy Cleaning in Brentford
Flexible Booking: We offer flexible booking options, including evenings and weekends, to accommodate your schedule.
Eco-Friendly Practices: We prioritize eco-friendly cleaning practices in alignment with London's commitment to sustainability.
Transparent Pricing: Our pricing is transparent, with no hidden fees or surprises, ensuring you know exactly what to expect.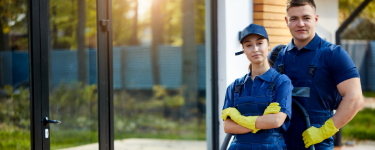 End of Tenancy Cleaning Near You
End of Tenancy Cleaners Near You
Cleaning Experts Near You
Cleaning Services Near You
Your Trusted Guide to a Seamless Move in Brentford
While the prospect of moving often carries an air of apprehension and stress, it's essential to recognize that, with careful planning and meticulous coordination, it can also herald an exciting and promising new chapter in your life.
In this comprehensive guide, we embark on a journey to unravel the essential steps required to seamlessly integrate end of tenancy cleaning into your moving process. Our focus centers keenly on the vibrant neighborhood of Brentford, where the bustling community mirrors the dynamic nature of modern living.
Here, you'll discover not only the myriad services and benefits that End of Tenancy Cleaning London brings to the table but also the tailored solutions we offer specifically to the residents of Brentford.
Our End of Tenancy Cleaning Services in Brentford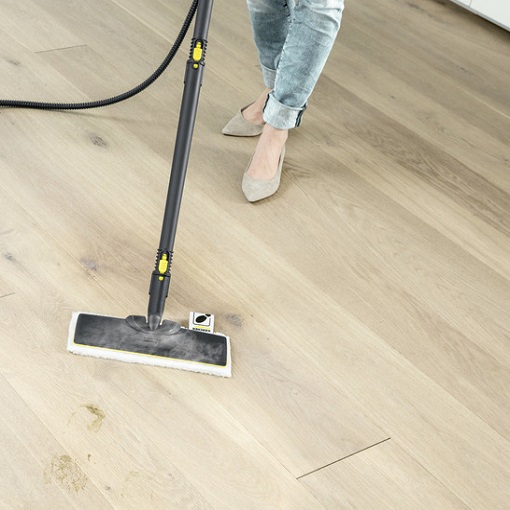 At End of Tenancy Cleaning London, we understand the unique requirements of our clients in Brentford. We offer comprehensive end of tenancy cleaning services that cover every inch of your rental property. Here's what sets us apart:
Experienced Team: Our professional cleaning team has years of experience in end of tenancy cleaning. They know exactly what to look for and how to deliver exceptional results.
Tailored Solutions: We offer customizable cleaning packages to suit your specific needs. Whether you require a full deep clean or specific areas addressed, we've got you covered.
Advanced Equipment: We use the latest cleaning equipment and eco-friendly cleaning products to ensure your property is not only spotless but also safe for the environment.
Timely Service: We understand the importance of timing in end of tenancy cleaning. Our team is punctual and efficient, ensuring your property is ready when you need it.
Competitive Pricing: We offer competitive pricing without compromising on the quality of our services. We believe in transparency and provide upfront quotes.
So, if you're in need of end of tenancy cleaning in Brentford, look no further. Contact End of Tenancy Cleaning London today, and let us take care of the cleaning while you focus on your exciting move to your new home. We're here to make your transition as smooth and stress-free as possible.
Why End of Tenancy Cleaning in Brentford Matters
Before we dive into the details, let's understand why end of tenancy cleaning in Brentford is so crucial. When you're preparing to move out of your rented property, it's essential to leave it in impeccable condition.
This not only ensures that you fulfill your lease agreement but also paves the way for a smooth transition.
Compliance with Lease Agreement: Most lease agreements in Brentford stipulate that tenants are responsible for returning the property in the same clean and well-maintained state as when they moved in. Failure to do so can result in deductions from your security deposit.
Positive Impression: Leaving your rental property in top-notch condition creates a positive impression on your landlord or property management. This can be beneficial if you ever need a reference in the future.
Smooth Handover: Coordinating your end of tenancy cleaning with your moving process ensures that the property is ready for the next tenant. This can help you avoid any disputes or delays during the handover.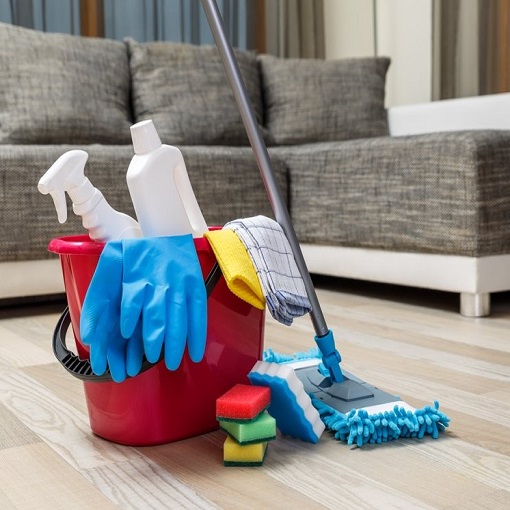 The End of Tenancy Cleaning Checklist
Now that we understand the importance of end of tenancy cleaning in Brentford, let's explore the checklist of tasks you should consider:
Kitchen
Appliances: Clean and degrease the oven, microwave, refrigerator, and dishwasher. Don't forget to clean the exterior and interior thoroughly.
Countertops and Cabinets: Wipe down all countertops and clean the inside and outside of cabinets.
Sink and Faucets: Remove limescale and stains from the sink and faucets.
Bathrooms
Toilet: Thoroughly clean the toilet bowl, seat, and tank. Remove any stains and disinfect.
Shower and Bathtub: Remove soap scum and mold from tiles, grout, and shower screens.
Sinks and Mirrors: Clean sinks, faucets, and mirrors, ensuring they shine.
Living Areas
Flooring: Vacuum carpets and clean hardwood or laminate floors. Consider professional carpet cleaning if needed.
Walls and Baseboards: Wipe down walls and baseboards to remove any marks or scuffs.
Windows: Clean windows, including frames and sills.
Bedrooms
Bedrooms: Vacuum carpets, clean floors, and dust all surfaces.
Wardrobes and Drawers: Clean the inside and outside of wardrobes and drawers.
General
Dust: Remove dust from all surfaces, including light fixtures and ceiling fans.
Cobwebs: Check for and remove any cobwebs in corners or on ceilings.
Trash Removal: Empty all trash bins and dispose of any remaining items.
Exterior (If Applicable)
Garden: Ensure the garden is well-maintained, with trimmed bushes and a tidy lawn.
Patio or Balcony: Clean these areas and remove any debris.
Coordinating with Your Move
Now that you have a clear checklist for your end of tenancy cleaning in Brentford, let's discuss how to coordinate this with your move:
Schedule in Advance
Booking Your Cleaning: Contact End of Tenancy Cleaning London well in advance to schedule your cleaning. This ensures you get your preferred date and time.
Align with Moving Date: Coordinate your cleaning date with your moving date. Ideally, schedule the cleaning for a day or two before you hand over the keys to your landlord or agent.
Pack Smart
Pack Non-Essentials First: Start packing your non-essential items early in the moving process. This will make it easier for the cleaners to access all areas for cleaning.
Label Boxes: Clearly label your boxes to make it easier to unpack in your new home. This will save you time and stress during the move.
Declutter as You Go
Declutter: Take the opportunity to declutter as you pack. Donate or dispose of items you no longer need. This will not only reduce the cleaning workload but also make your new home more organized.
What clients say about us
I couldn't believe my eyes when I walked into my apartment after the cleaning by End of Tenancy Cleaning London. It was sparkling! They truly exceeded my expectations.
The team from End of Tenancy Cleaning London was prompt, professional, and thorough. They made moving out stress-free, and I got my full deposit back. Highly recommend!
Fantastic service! The attention to detail was remarkable. I will definitely use End of Tenancy Cleaning London again and recommend them to my friends.
I was skeptical about hiring cleaners, but End of Tenancy Cleaning London did an outstanding job. They are worth every penny. Thank you!
I had a tight schedule, and End of Tenancy Cleaning London accommodated me with a last-minute booking. Their efficiency and quality were impressive.
I was worried about the stains on my carpets, but End of Tenancy Cleaning London worked magic. My landlord was amazed, and I got my deposit back in full.
The team at End of Tenancy Cleaning London was not only professional but also friendly. They made the whole process a breeze. Highly recommended for end-of-tenancy cleaning.
My property looked better than when I moved in! End of Tenancy Cleaning London is the best cleaning service I've ever hired.
The level of cleanliness was impeccable. End of Tenancy Cleaning London transformed my apartment, and I am grateful for their dedication.
I was concerned about the cost, but End of Tenancy Cleaning London provided excellent value for the quality of service. My property manager was impressed!
Moving is always stressful, but End of Tenancy Cleaning London made the end-of-tenancy cleaning part easy. I would use their services again without hesitation.
Discovering Brentford: A Unique London Suburb
Brentford, a charming suburb nestled in the western part of London, offers a delightful blend of history, greenery, and modern living. Situated along the banks of the River Thames, this area has become increasingly popular for its tranquil ambiance and proximity to the heart of London. Here, we'll delve into the essence of Brentford, its unique characteristics, and a brief mention of the local team from "End of Tenancy Cleaning London."
Brentford at a Glance:
Rich History: Brentford's history dates back to the Roman era when it was a crucial point on the road from London to the west. Its historical significance is reflected in its well-preserved Georgian and Victorian architecture.
Waterfront Living: The presence of the River Thames lends a special charm to Brentford. Riverside walks, parks, and cafes make it an ideal spot for leisurely strolls and picnics.
Cultural Hub: Brentford is home to various cultural gems, including the Musical Museum, which houses a remarkable collection of self-playing musical instruments.
Brentford FC: The local football club, Brentford FC, also known as "The Bees," has a dedicated following. Their new stadium, Brentford Community Stadium, is a modern sporting facility that adds to the area's appeal.
Green Oases: Syon Park, Kew Gardens, and Gunnersbury Park are nearby green spaces where residents can escape the hustle and bustle of the city.
Transport Links: Brentford offers excellent transport links. The Brentford Railway Station connects the area to central London, making it a convenient place to live for commuters.
Local Eateries: The town is dotted with quaint cafes, traditional pubs, and diverse restaurants. Whether you crave a classic British meal or international cuisine, Brentford has it all.
End of Tenancy Cleaning London is a reputable cleaning contractor serving the Brentford area. They specialize in providing comprehensive end-of-tenancy cleaning services to ensure that both tenants and landlords can transition smoothly during property handovers. Here's a brief overview of their services:
Professional Cleaning: The team at End of Tenancy Cleaning London is known for their attention to detail. They employ experienced professionals who use top-notch cleaning equipment and eco-friendly cleaning products.
Thorough Cleaning: They offer a thorough cleaning checklist that covers all areas of the property, including kitchens, bathrooms, living spaces, and bedrooms. This ensures that the property is spotless and ready for its next occupants.
Reliable Service: Punctuality and reliability are their hallmarks. They understand the time-sensitive nature of end-of-tenancy cleaning and strive to meet deadlines consistently.
Customer Satisfaction: End of Tenancy Cleaning London takes pride in its commitment to customer satisfaction. They aim to make the moving process hassle-free by providing a clean and hygienic living space.
Brentford, with its historical charm and modern amenities, is a unique slice of London. It offers a serene suburban lifestyle while still being well-connected to the city center. End of Tenancy Cleaning London plays a vital role in ensuring that the residents of Brentford can smoothly transition into their new homes, maintaining the high standards of cleanliness this area is known for.
Book cleaning services online near you