Your Fresh Start Begins Here: End of Tenancy in Clapton
Property Assessment: We assess the property's condition before and after cleaning for transparency.
Fresh Start: Our cleaning gives the next tenant a fresh and hygienic start in their new home.
Easier Move-In: For incoming tenants, a clean property makes moving in more comfortable.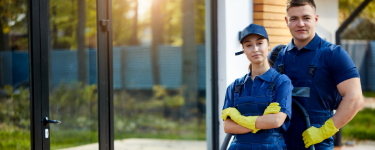 End of Tenancy Cleaning Near You
End of Tenancy Cleaners Near You
Cleaning Experts Near You
Cleaning Services Near You
Seamless End-of-Tenancy Solutions for Busy Professionals in Clapton
Are you a dedicated professional navigating the vibrant streets of Clapton, East London? Amidst the demands and rigors of a bustling career and the hustle and bustle of daily life, the prospect of orchestrating a move-out from your rented property can indeed appear as a daunting and time-consuming endeavor.
The seemingly endless tasks, from packing up your life's possessions to ensuring the property is returned in pristine condition, can easily overwhelm. However, fear not, for in the midst of these challenges, End of Tenancy Cleaning London emerges as a beacon of support, ready to alleviate your stress and transform the end-of-tenancy process into a seamless and stress-free transition.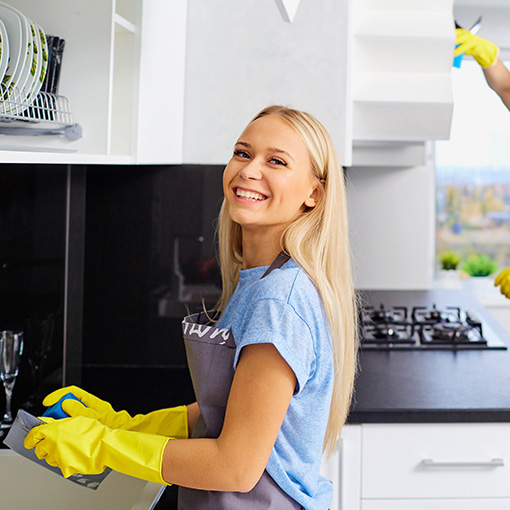 Local Expertise: We understand Clapton's unique dynamics, allowing us to tailor our services to the specific needs of this area.
Experienced Team: Our team comprises seasoned professionals who have handled countless end-of-tenancy cleanings.
They know the ins and outs of making your property shine.
Comprehensive Cleaning: From kitchens and bathrooms to living areas and bedrooms, we leave no stone unturned.
Our meticulous approach guarantees a pristine finish.
Eco-Friendly Products: We prioritize the environment and your health by using eco-friendly cleaning products that are safe for your family and pets.
Flexible Scheduling: We work around your busy schedule to ensure minimal disruption to your daily life.
Competitive Pricing: Our services offer excellent value for your money, ensuring you get the most out of your cleaning investment.
Why End of Tenancy Cleaning Matters in Clapton
Clapton, with its vibrant community and diverse neighborhoods, has become a sought-after area for professionals seeking a blend of city living and tranquility.
As you prepare to bid farewell to your rented property in this charming locale, it's essential to leave it in impeccable condition.
End of tenancy cleaning in Clapton is not just a requirement stipulated in your lease agreement; it's a way to ensure a smooth departure, protect your security deposit, and maintain the reputation of being a responsible tenant.
The Challenge of Time Management
Time, the most precious commodity in the life of a busy professional, often feels elusive.
Balancing work, personal life, and the intricate process of moving out can leave you feeling overwhelmed. This is where End of Tenancy Cleaning London steps in, offering you a lifeline to simplify your transition.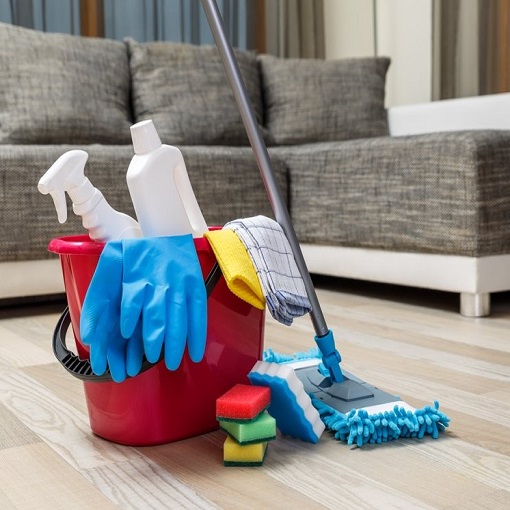 Our Time-Saving Tips and Strategies
Plan Ahead: To avoid last-minute chaos, start planning your move-out at least a month in advance. Create a checklist that outlines tasks such as notifying your landlord, scheduling utilities disconnection, and booking professional cleaning services.
Delegate Responsibilities: While you excel in your profession, leave the cleaning to the experts. Our experienced team specializes in end of tenancy cleaning in Clapton, ensuring every nook and cranny of your property is spotless.
Use Professional Services: Engaging professional cleaning services is a game-changer. End of Tenancy Cleaning London employs a dedicated team of skilled cleaners equipped with top-notch cleaning products and tools, ensuring a thorough and efficient clean.
Pack Methodically: Streamline your packing process by sorting your belongings into categories. Label your boxes for easy identification, and don't forget to declutter as you go. The less you have to move, the easier the process becomes.
Set a Moving Schedule: Allocate specific days and times for packing, cleaning, and moving. Stick to this schedule diligently to avoid any last-minute rush.
Notify Everyone: Inform your contacts, including your landlord, utility companies, and post office, about your change of address. This prevents mail from piling up and ensures a smooth handover of your property.
Seek Help: Don't hesitate to ask for assistance from friends or family members. They can provide valuable support during the stressful moving period.
Double-Check Everything: Before handing over your keys, thoroughly inspect your property to ensure nothing is left behind. This reduces the chances of disputes and ensures a hassle-free return of your security deposit.
End of tenancy cleaning in Clapton doesn't have to be a daunting task for busy professionals. With the right strategies, planning, and the assistance of experts like End of Tenancy Cleaning London, you can seamlessly transition to your new chapter in life.
Don't let the stress of moving out overshadow the excitement of moving in somewhere new. Contact us today, and let us handle the cleaning, so you can focus on your future in beautiful Clapton.
What clients say about us
I couldn't believe my eyes when I walked into my apartment after the cleaning by End of Tenancy Cleaning London. It was sparkling! They truly exceeded my expectations.
The team from End of Tenancy Cleaning London was prompt, professional, and thorough. They made moving out stress-free, and I got my full deposit back. Highly recommend!
Fantastic service! The attention to detail was remarkable. I will definitely use End of Tenancy Cleaning London again and recommend them to my friends.
I was skeptical about hiring cleaners, but End of Tenancy Cleaning London did an outstanding job. They are worth every penny. Thank you!
I had a tight schedule, and End of Tenancy Cleaning London accommodated me with a last-minute booking. Their efficiency and quality were impressive.
I was worried about the stains on my carpets, but End of Tenancy Cleaning London worked magic. My landlord was amazed, and I got my deposit back in full.
The team at End of Tenancy Cleaning London was not only professional but also friendly. They made the whole process a breeze. Highly recommended for end-of-tenancy cleaning.
My property looked better than when I moved in! End of Tenancy Cleaning London is the best cleaning service I've ever hired.
The level of cleanliness was impeccable. End of Tenancy Cleaning London transformed my apartment, and I am grateful for their dedication.
I was concerned about the cost, but End of Tenancy Cleaning London provided excellent value for the quality of service. My property manager was impressed!
Moving is always stressful, but End of Tenancy Cleaning London made the end-of-tenancy cleaning part easy. I would use their services again without hesitation.
Exploring Clapton: Where East London Charm Meets Modern Living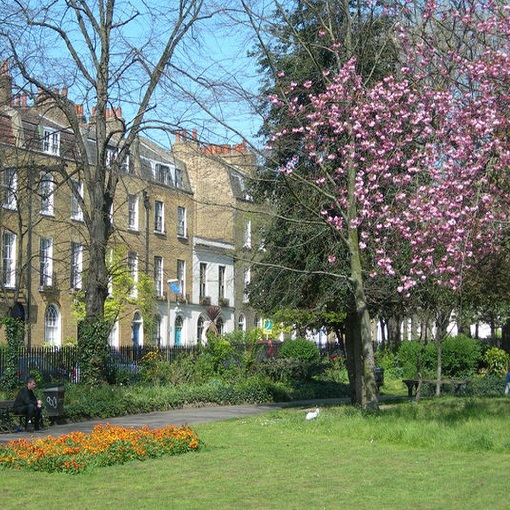 Clapton is a neighborhood that effortlessly blends a rich historical tapestry with a contemporary urban vibe. It's here that you'll find the dedicated team of End of Tenancy Cleaning London, one of the leading end-of-tenancy cleaning contractors in the city. Let's delve into what makes Clapton so unique, with a glimpse into this trusted cleaning service.
Discovering Clapton:
Historic Roots: Clapton boasts a fascinating history that dates back to the 13th century. Its name is believed to have originated from the Old English words 'cloppa tun,' meaning the "farmstead by the hill." Strolling through its streets, you'll encounter charming Victorian and Georgian architecture that tells tales of the past.
Diverse Community: The neighborhood is renowned for its diverse and welcoming community. It's a vibrant mix of cultures and backgrounds, creating a sense of inclusivity that's hard to beat.
Nature Oasis: For nature enthusiasts, Clapton offers a breath of fresh air with its abundance of green spaces. Clapton Common and Millfields Park are perfect spots for picnics, leisurely walks, or simply unwinding amidst nature.
Cultural Hotspot: The area has a thriving arts and culture scene. You can explore local galleries, catch live music performances at venues like The Round Chapel, and even indulge in the eclectic food scene with diverse culinary offerings.
Connectivity: Clapton benefits from excellent transportation links. Clapton railway station provides easy access to Liverpool Street, making commuting to the city center a breeze.
Schools and Education: Families in Clapton have access to reputable schools, making it an ideal place to raise children.
About Our Team in Clapton
Now, let's turn our attention to End of Tenancy Cleaning London and their presence in Clapton:
Trusted Service: End of Tenancy Cleaning London is a reputable name in the cleaning industry. They are known for their reliability, professionalism, and attention to detail, ensuring that homes are left spotless.
Experienced Team: Their team in Clapton is comprised of highly-trained cleaning professionals who understand the unique requirements of end-of-tenancy cleaning. They are dedicated to making the moving-out process as smooth as possible for tenants and landlords alike.
Comprehensive Cleaning: End of Tenancy Cleaning London offers a comprehensive range of services, including deep cleaning of all living spaces, kitchens, bathrooms, and more. They use eco-friendly cleaning products to ensure a safe and healthy environment.
Customer-Centric: Their commitment to customer satisfaction is unwavering. They work closely with clients to tailor their services to specific needs, ensuring a hassle-free experience during this critical transition.
Whether you're a resident of Clapton enjoying the neighborhood's charms or a landlord seeking reliable end-of-tenancy cleaning services, you can count on End of Tenancy Cleaning London to deliver exceptional results. They are a trusted partner in ensuring that homes are left in impeccable condition, reflecting the beauty and vibrancy of Clapton itself.
Book cleaning services online near you