Leave a Lasting Impression with Our Dagenham End of Tenancy Cleaning
Apartment Turnover Services: Provide comprehensive apartment turnover services, including cleaning, maintenance, and inspection.
Sustainable Cleaning Certifications: Pursue certifications for sustainable and environmentally responsible cleaning practices.
Property Security Assessment: Offer property security assessments to identify vulnerabilities and recommend improvements.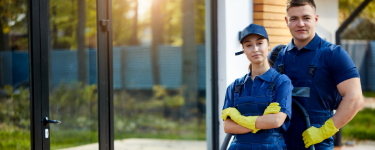 End of Tenancy Cleaning Near You
End of Tenancy Cleaners Near You
Cleaning Experts Near You
Cleaning Services Near You
Navigating End of Tenancy Cleaning in Dagenham: Your Rights and Responsibilities
As a tenant, it's crucial to recognize that your rights extend beyond the mere occupancy of your rental unit. They encompass your entitlement to a clean and well-maintained living space throughout your lease. When it's time to move out, you have the right to expect that your landlord will return your security deposit promptly, provided you've fulfilled your end of the bargain by leaving the property in a state commensurate with its initial condition, minus reasonable wear and tear.
This is where your responsibilities come into play. It's your duty to ensure that the property is left clean, tidy, and free of damage beyond normal use. End of tenancy cleaning is not just a courtesy but a contractual obligation. Partnering with a reputable service like End of Tenancy Cleaning London can help you fulfill this responsibility with ease and professionalism.
Your Rights as a Tenant in Dagenham
Before we explore your responsibilities, it's crucial to know your rights as a tenant in Dagenham when it comes to end of tenancy cleaning: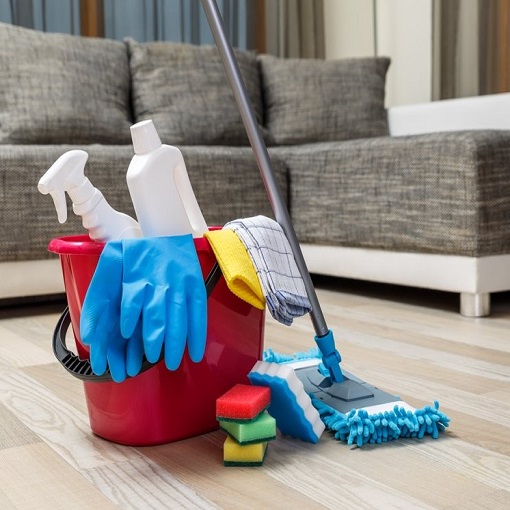 A Clean and Habitable Home As a tenant, one of your fundamental rights is the assurance of moving into a clean and habitable home. Your landlord bears the responsibility of providing you with a property that is in good condition, and this includes ensuring its cleanliness at the commencement of your tenancy. This basic guarantee ensures that you have a safe and comfortable living environment from day one.
Security Deposit Protection Protecting your security deposit is of paramount importance, and your landlord is legally obliged to safeguard it in a government-approved scheme. This safeguarding not only ensures the security of your deposit but also provides you with a structured means of dispute resolution should disagreements arise regarding deductions for cleaning or damages at the end of your tenancy. This protection is an essential safeguard for your financial interests.
Reasonable Wear and Tear It's crucial to understand that you, as a tenant, are not held responsible for the normal wear and tear that naturally occurs during your occupancy. This includes minor scuffs on walls or the expected wear of carpets in high-traffic areas. Your landlord cannot withhold any portion of your deposit to cover the costs of addressing these routine issues. Recognizing the distinction between reasonable wear and tear and tenant-caused damage is essential in protecting your rights and finances as a tenant.
Your Responsibilities as a Tenant in Dagenham
Now, let's discuss your responsibilities as a tenant when it comes to end of tenancy cleaning:
Throughout your tenancy, it's your responsibility to keep the property reasonably clean. This includes regular cleaning of living spaces, appliances, and fixtures.
Reporting Maintenance Issues
Promptly report any maintenance issues or damages to your landlord. Failure to report problems that worsen over time could result in deductions from your deposit.
Returning the Property in Good Condition
At the end of your tenancy, you are expected to return the property in a similar condition to when you moved in, allowing for reasonable wear and tear. This means ensuring the property is clean and tidy.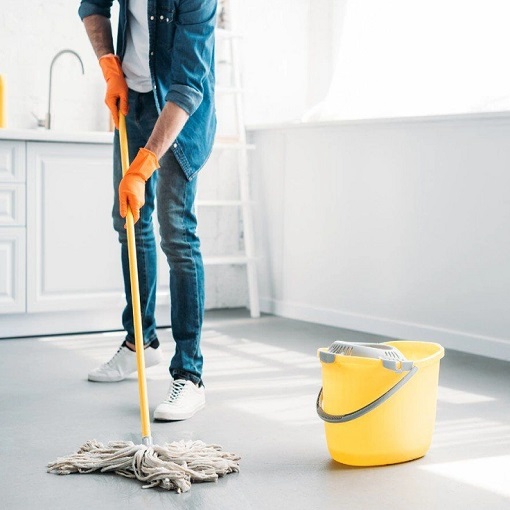 The Benefits With Us
To fulfill your responsibilities and ensure a smooth transition, it's often a good idea to consider professional end of tenancy cleaning services in Dagenham. Here's how this can benefit you:
Moving can be a hectic process, and cleaning an entire property to professional standards is time-consuming. Hiring a cleaning service can free up your time and reduce stress.
Meeting Landlord Expectations
Landlords in Dagenham typically expect the property to be professionally cleaned at the end of the tenancy. Engaging a reputable cleaning service ensures that you meet these expectations.
A thorough end of tenancy cleaning can help you secure the return of your full deposit. Professional cleaners have the expertise and equipment to leave the property spotless.
Knowing that your rental property is cleaned to a high standard allows you to leave with peace of mind, knowing you've fulfilled your responsibilities as a tenant.
How End of Tenancy Cleaning London Can Help
At End of Tenancy Cleaning London, we specialize in providing top-quality end of tenancy cleaning services in Dagenham. Our experienced team of professionals is well-versed in the cleaning standards expected by landlords and letting agencies.
Our services include:
Comprehensive Cleaning: We meticulously clean every corner of your rental property, from top to bottom, ensuring no detail is overlooked.
Carpet and Upholstery Cleaning: We'll revive and refresh your carpets and upholstery, removing stains and odors.
Kitchen and Bathroom Sanitization: Our experts will deep clean and disinfect these critical areas, leaving them sparkling clean and germ-free.
Window and Glass Cleaning: We'll ensure your windows and glass surfaces are crystal clear, allowing natural light to flood in.
Wall and Ceiling Cleaning: We'll take care of walls and ceilings, removing dust and grime to leave your property looking fresh.
What clients say about us
I couldn't believe my eyes when I walked into my apartment after the cleaning by End of Tenancy Cleaning London. It was sparkling! They truly exceeded my expectations.
The team from End of Tenancy Cleaning London was prompt, professional, and thorough. They made moving out stress-free, and I got my full deposit back. Highly recommend!
Fantastic service! The attention to detail was remarkable. I will definitely use End of Tenancy Cleaning London again and recommend them to my friends.
I was skeptical about hiring cleaners, but End of Tenancy Cleaning London did an outstanding job. They are worth every penny. Thank you!
I had a tight schedule, and End of Tenancy Cleaning London accommodated me with a last-minute booking. Their efficiency and quality were impressive.
I was worried about the stains on my carpets, but End of Tenancy Cleaning London worked magic. My landlord was amazed, and I got my deposit back in full.
The team at End of Tenancy Cleaning London was not only professional but also friendly. They made the whole process a breeze. Highly recommended for end-of-tenancy cleaning.
My property looked better than when I moved in! End of Tenancy Cleaning London is the best cleaning service I've ever hired.
The level of cleanliness was impeccable. End of Tenancy Cleaning London transformed my apartment, and I am grateful for their dedication.
I was concerned about the cost, but End of Tenancy Cleaning London provided excellent value for the quality of service. My property manager was impressed!
Moving is always stressful, but End of Tenancy Cleaning London made the end-of-tenancy cleaning part easy. I would use their services again without hesitation.
Discover Dagenham: A Vibrant London Borough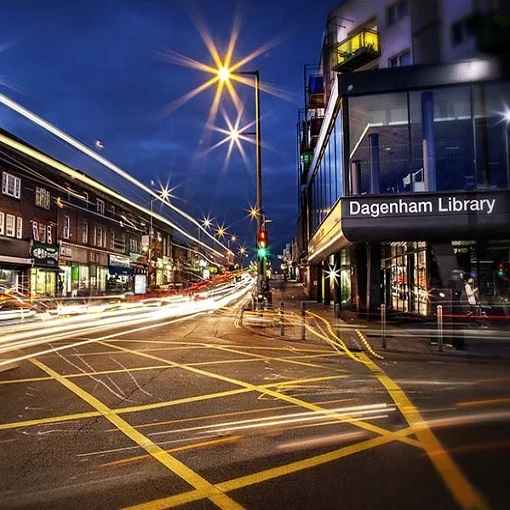 Dagenham, a diverse and thriving borough in East London, is where End of Tenancy Cleaning London's dedicated team serves the community. Known for its rich history, green spaces, and bustling urban life, Dagenham is an exciting place to live, work, and explore.
City Highlights
Historical Significance: Dagenham has deep historical roots, with evidence of human settlement dating back to the Iron Age. The area played a crucial role in World War II, serving as a site for munitions production.
Parks and Recreation: Enjoy the outdoors in Dagenham's numerous parks, including Valence Park, Central Park, and Eastbrookend Country Park. These green spaces offer a peaceful retreat from city life, with walking trails, wildlife, and beautiful gardens.
Cultural Diversity: Dagenham celebrates its diverse community through various cultural festivals and events. Residents and visitors alike can savor a wide range of international cuisines and shop in vibrant markets.
Education: The borough offers access to excellent educational facilities, including primary and secondary schools, as well as further education colleges. Nearby universities provide opportunities for higher education.
Transportation: Dagenham boasts excellent transport links, including the District Line of the London Underground, making it easy to access Central London and beyond. The A13 road provides convenient access by car.
Community Engagement: Dagenham encourages community involvement through local clubs, organizations, and events. The sense of belonging is strong here.
What Makes Us The Right Solution
End of Tenancy Cleaning London is a trusted name in the local community, providing top-notch end-of-tenancy cleaning services. Their team understands the unique needs of Dagenham's residents and ensures that homes are left spotless for incoming tenants.
Services: End of Tenancy Cleaning London offers a comprehensive range of cleaning services, including deep cleaning of kitchens, bathrooms, and living spaces. They also specialize in carpet cleaning, ensuring every inch of your home is refreshed.
Experienced Team: The company's team in Dagenham is well-trained and highly experienced. They take pride in their attention to detail and dedication to delivering cleaning excellence.
Environmentally Friendly: End of Tenancy Cleaning London is committed to using eco-friendly cleaning products and practices, ensuring a safe and healthy living environment for Dagenham residents.
Convenience: Booking their services is simple and convenient. Whether you're a tenant looking to secure your deposit or a landlord preparing a property for new tenants, they've got you covered.
In Dagenham, a place brimming with history and diversity, End of Tenancy Cleaning London stands out as a reliable partner for maintaining clean and welcoming living spaces. As residents and visitors alike enjoy all that this vibrant borough has to offer, this trusted cleaning service plays a crucial role in ensuring the homes of Dagenham are always in pristine condition.
Book cleaning services online near you