Our Cleaning, Your Peace of Mind: End of Tenancy in East Dulwich
Saves You Time: Hiring us saves you the time and effort required for deep cleaning.
Professional Equipment: We use high-quality professional cleaning equipment for superior results.
Flexible Scheduling: Our services can be scheduled to align with your move-out date.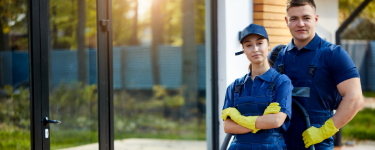 End of Tenancy Cleaning Near You
End of Tenancy Cleaners Near You
Cleaning Experts Near You
Cleaning Services Near You
Choosing Sustainable Practices for End of Tenancy Cleaning in East Dulwich
When it comes to ensuring a seamless and worry-free transition from one tenant to the next, end of tenancy cleaning takes center stage, assuming a pivotal role in the process. Beyond merely ensuring cleanliness, its significance extends to the creation of a space that is not only clean but also thoroughly inviting for the incoming tenant. Moreover, this thorough cleaning endeavor plays a crucial part in preserving the overall value of the property, safeguarding the landlord's investment and attracting quality tenants.
In the vibrant and bustling neighborhood of East Dulwich, End of Tenancy Cleaning London takes immense pride in its prominent position as a leading end-of-tenancy cleaning contractor. Their commitment transcends the conventional notions of cleaning; it encompasses a broader perspective that includes sustainability and environmental responsibility. In East Dulwich, where the community places a premium on conscious living, the emphasis extends beyond immediate cleanliness to ensure that the cleaning process aligns harmoniously with eco-friendly practices and principles.
Biodegradable Cleaning Products
One of the cornerstones of our eco-friendly approach is the use of biodegradable cleaning products. These products are designed to break down naturally without leaving harmful residues. By using them, we reduce the release of toxins into the environment and minimize the carbon footprint of our cleaning processes.
Energy-Efficient Equipment
In our pursuit of sustainability, we've also invested in energy-efficient cleaning equipment. From vacuum cleaners to steam cleaners, our tools are chosen with environmental considerations in mind. They consume less energy while delivering exceptional cleaning results, making them a win-win for both our clients and the planet.
Water is a precious resource, and we are mindful of its usage. Our cleaning methods are designed to be water-efficient, ensuring that we use only what is necessary to get the job done. This not only saves water but also reduces the environmental impact of our operations.
Our Commitment to East Dulwich
End of Tenancy Cleaning London has been a trusted partner for property owners, tenants, and real estate agents in East Dulwich for many years.
Our commitment to providing top-notch end-of-tenancy cleaning services extends beyond just meeting industry standards; it encompasses a dedication to eco-friendly practices.
The Importance of Sustainable Cleaning
As the world embraces sustainability, it's crucial that we consider the environmental impact of every action we take, even in the realm of cleaning services.
Traditional cleaning methods often involve the use of harsh chemicals that can be detrimental to both the environment and human health. However, at End of Tenancy Cleaning London, we believe that there's a better way – a way that ensures cleanliness without compromising the planet.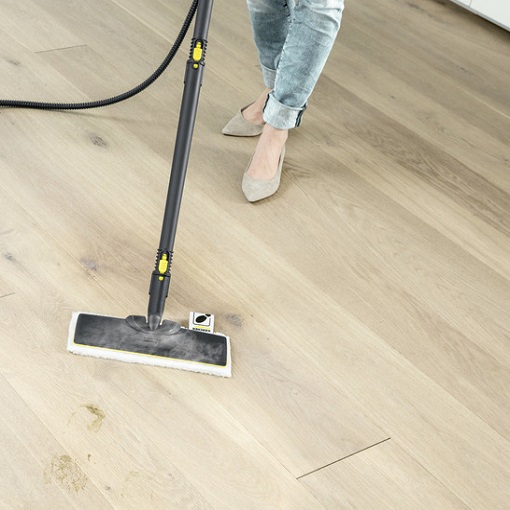 Benefits of Eco-Friendly End of Tenancy Cleaning in East Dulwich
Using eco-friendly cleaning products means there are no harmful chemicals lingering in your property. This translates to healthier indoor air quality, reducing the risk of allergies and respiratory issues for tenants.
Preservation of East Dulwich's Beauty
East Dulwich is known for its charm, and we are committed to preserving it. Our sustainable practices help maintain the beauty of the neighborhood by preventing pollution and minimizing our ecological footprint.
Responsible Corporate Citizenship
By choosing our eco-friendly cleaning services, you're supporting a company that takes its responsibility towards the environment seriously. We believe in giving back to the community by ensuring our operations align with sustainable principles.
Why Choose End of Tenancy Cleaning London for Eco-Friendly Cleaning in East Dulwich?
Local Expertise: We understand the unique needs of East Dulwich properties and tailor our services accordingly.
Trained Professionals: Our cleaning teams are trained in eco-friendly cleaning techniques to deliver the best results.
Transparent Pricing: We offer competitive and transparent pricing, ensuring you know exactly what you're paying for.
Customer Satisfaction: Our track record of satisfied clients speaks volumes about our commitment to quality service.
End of tenancy cleaning in East Dulwich doesn't have to come at the expense of the environment. With End of Tenancy Cleaning London, you can have a spotlessly clean property while also contributing to a sustainable future. Make the responsible choice today by opting for our eco-friendly cleaning options, and together, we can make East Dulwich a cleaner and greener place for all.
For the finest end of tenancy cleaning in East Dulwich, trust End of Tenancy Cleaning London – your partner in cleanliness and sustainability. Contact us today to book our services and experience the difference.
What clients say about us
I couldn't believe my eyes when I walked into my apartment after the cleaning by End of Tenancy Cleaning London. It was sparkling! They truly exceeded my expectations.
The team from End of Tenancy Cleaning London was prompt, professional, and thorough. They made moving out stress-free, and I got my full deposit back. Highly recommend!
Fantastic service! The attention to detail was remarkable. I will definitely use End of Tenancy Cleaning London again and recommend them to my friends.
I was skeptical about hiring cleaners, but End of Tenancy Cleaning London did an outstanding job. They are worth every penny. Thank you!
I had a tight schedule, and End of Tenancy Cleaning London accommodated me with a last-minute booking. Their efficiency and quality were impressive.
I was worried about the stains on my carpets, but End of Tenancy Cleaning London worked magic. My landlord was amazed, and I got my deposit back in full.
The team at End of Tenancy Cleaning London was not only professional but also friendly. They made the whole process a breeze. Highly recommended for end-of-tenancy cleaning.
My property looked better than when I moved in! End of Tenancy Cleaning London is the best cleaning service I've ever hired.
The level of cleanliness was impeccable. End of Tenancy Cleaning London transformed my apartment, and I am grateful for their dedication.
I was concerned about the cost, but End of Tenancy Cleaning London provided excellent value for the quality of service. My property manager was impressed!
Moving is always stressful, but End of Tenancy Cleaning London made the end-of-tenancy cleaning part easy. I would use their services again without hesitation.
Exploring East Dulwich: Where Tradition Meets Contemporary Charm
East Dulwich is a neighborhood that effortlessly blends its historical legacy with a contemporary urban allure. Discover a district filled with cultural treasures, architectural wonders, and a burgeoning food scene that adds a distinct character to this ever-evolving enclave.
A Rich Tapestry of History:
East Dulwich boasts a fascinating historical heritage, with the famed Dulwich Picture Gallery, England's first public art gallery, founded here in 1811. The gallery houses a remarkable collection of Old Masters' paintings.
Stroll through Dulwich Village, a charming enclave with picturesque Georgian architecture, where time seems to stand still. It's a testament to the area's enduring historical charm.
Cultural Diversity and Community Spirit:
East Dulwich is renowned for its sense of community, welcoming a diverse mix of residents from various backgrounds. This inclusivity is reflected in the eclectic array of cafes, boutiques, and community events.
North Cross Road Market is a local gem, where you can savor artisanal food, peruse vintage finds, and connect with the vibrant community spirit that defines East Dulwich.
Artistic Expression and Creativity:
The East Dulwich Picturehouse and Café stands as a cultural hub, offering a cinematic escape in a historic setting. It's not just a cinema; it's an experience.
Explore the vibrant street art that adorns many buildings, showcasing the neighborhood's artistic flair and welcoming attitude toward creativity.
When it's time to bid farewell to your East Dulwich rental property, End of Tenancy Cleaning London's dedicated team in the area ensures a smooth transition. Their commitment to excellence aligns perfectly with East Dulwich's values of preserving its unique character and beauty.
Seasoned Professionals: The cleaning team comprises highly trained professionals with extensive experience in the nuances of East Dulwich properties.
Bespoke Cleaning Solutions: Recognizing the individuality of each property, they offer tailored cleaning packages that leave no corner untouched, ensuring that your rental space is returned in impeccable condition.
Efficiency and Reliability: East Dulwich is a neighborhood known for its efficiency, and End of Tenancy Cleaning London mirrors this ethos with their prompt and reliable services.
Eco-Conscious Practices: In a community that appreciates sustainability, the company adopts eco-friendly cleaning practices, using environmentally responsible products.
In conclusion, East Dulwich is a neighborhood that effortlessly melds its historical allure with a contemporary, welcoming atmosphere. Whether you're exploring its rich cultural tapestry, embracing its artistic expressions, or transitioning from a tenancy, East Dulwich offers an experience like no other. And with the trusted services of End of Tenancy Cleaning London, you can leave your rental property with confidence, knowing it will be left spotless for the next chapter in its East Dulwich journey.
Book cleaning services online near you