Cleanliness Unleashed: End of Tenancy Cleaning in Eltham
Cleaner Air: Our thorough cleaning helps improve indoor air quality by removing dust and allergens.
Full Property Coverage: We clean all areas of your property, leaving no space untouched.
Prevents Disputes: Our cleaning documentation can prevent disputes between tenants and landlords over cleanliness.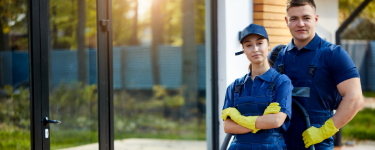 End of Tenancy Cleaning Near You
End of Tenancy Cleaners Near You
Cleaning Experts Near You
Cleaning Services Near You
Elevate Your Property's Appeal in Eltham with End of Tenancy Cleaning
Are you poised to unleash the full potential of your property in Eltham? Whether your ultimate goal is to sell or rent out your valuable space, there's a critical factor that can wield a significant impact on your success: the condition of your property. In the realm of real estate, first impressions carry immense weight, and when potential buyers or tenants step into your property, they're essentially embarking on a journey of visualization, seeking to imagine their future within those walls – a clean slate and a fresh start.
Here's where End of Tenancy Cleaning London emerges as your invaluable ally. We are specialists in providing top-tier end-of-tenancy cleaning services in Eltham, meticulously designed to elevate the appeal of your property to its fullest potential. Our team understands that the transformation of your property into a spotless, inviting space isn't just about cleanliness; it's about creating an environment where imagination thrives.
Our End of Tenancy Cleaning Process in Eltham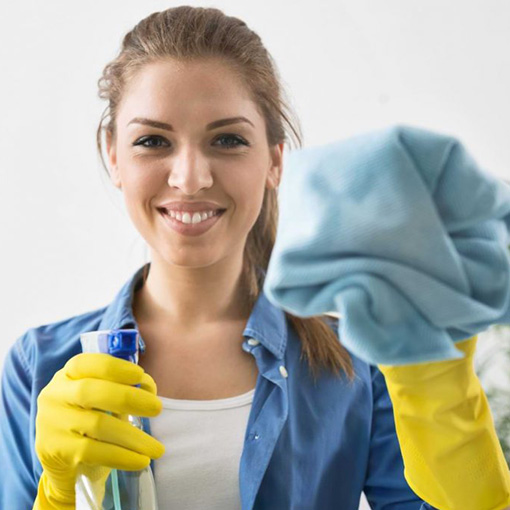 At End of Tenancy Cleaning London, we take pride in our comprehensive and meticulous approach to end of tenancy cleaning in Eltham. Our process is designed to leave your property looking and smelling as good as new, enhancing its appeal to potential buyers or tenants. Here's what you can expect:
1. Thorough Inspection
Our experienced team starts with a detailed inspection of your property, identifying areas that require special attention.
We create a customized cleaning plan tailored to your property's specific needs, ensuring no detail is overlooked.
2. Professional Cleaning
Our skilled cleaners use top-quality cleaning products and equipment to tackle dirt, grime, and stains.
From deep cleaning carpets to sanitizing kitchens and bathrooms, we leave no stone unturned.
3. Final Inspection
After completing the cleaning process, we conduct a final inspection to ensure that every corner of your property meets our high standards.
We only consider the job done when your property is in pristine condition.
Why Choose End of Tenancy Cleaning London in Eltham?
Experience: With an extensive history spanning numerous years in the industry, we have forged a solid reputation for consistently providing exceptional cleaning services. Over time, our experience has become a testament to our unwavering commitment to excellence. We've honed our skills, refined our techniques, and fine-tuned our service delivery to ensure that every cleaning project, no matter the scale or complexity, is executed with precision and professionalism.
Professional Team: Our exceptional team of cleaning experts is the cornerstone of our success. Each member of our dedicated staff undergoes rigorous training, possesses relevant industry certifications, and is fully insured, offering you the peace of mind that your property is in the capable hands of qualified professionals. Beyond their technical expertise, our team shares a common commitment to maintaining the highest standards of cleanliness and customer satisfaction, making them a reliable and trusted partner in every cleaning endeavor.
Customized Solutions: We firmly believe that every property is unique, and as such, we approach each cleaning project with a tailored strategy. Our commitment to understanding your specific requirements and preferences ensures that our cleaning services are precisely aligned with your needs. Whether your property demands specialized care, has unique surfaces, or requires specific cleaning products, we adapt our approach to guarantee the best possible results, providing a level of personalization that sets us apart in the industry.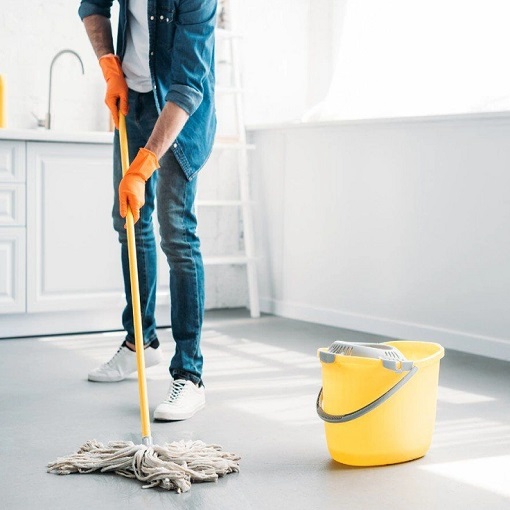 The Power of First Impressions
When it comes to real estate, the saying "You never get a second chance to make a first impression" couldn't be more accurate. Potential buyers or tenants are not just evaluating the physical attributes of your property; they're also assessing its cleanliness and overall condition. A sparkling clean property not only creates a positive first impression but also sends a clear message that you've taken good care of your investment. Here's how end of tenancy cleaning in Eltham plays a pivotal role in maximizing your property value:
1. Elevating Visual Appeal
A clean and well-maintained property stands out in listings, attracting more potential buyers or tenants.
Our expert cleaning team pays meticulous attention to detail, ensuring every nook and cranny is spotless, from the kitchen to the bathroom and every room in between.
Clean, fresh-smelling spaces make it easier for people to envision themselves living there, increasing the chances of a quicker sale or rental.
2. Saving You Time and Effort
End of tenancy cleaning can be an overwhelming task, especially if you're already dealing with the complexities of selling or renting your property.
Our professional cleaners are equipped with the right tools, skills, and experience to efficiently handle the cleaning process, allowing you to focus on other important aspects of the transaction.
3. Ensuring Compliance
In Eltham, there are specific cleanliness standards that must be met when a tenant vacates a property. Failure to meet these standards can result in disputes and delays in selling or renting your property.
End of Tenancy Cleaning London is well-versed in these standards and ensures that your property meets or exceeds them, giving you peace of mind and avoiding potential legal issues.
Contact Us for End of Tenancy Cleaning in Eltham
Don't leave the success of your property sale or rental to chance. Maximize your property value with the help of End of Tenancy Cleaning London in Eltham. Our professional cleaning services are designed to make your property stand out, attract potential buyers or tenants, and ultimately secure a successful transaction. Contact us today for a free quote and discover how our end of tenancy cleaning services can transform your property. Remember, when it comes to end of tenancy cleaning in Eltham, we are your trusted partner for a brighter, cleaner future.
What clients say about us
I couldn't believe my eyes when I walked into my apartment after the cleaning by End of Tenancy Cleaning London. It was sparkling! They truly exceeded my expectations.
The team from End of Tenancy Cleaning London was prompt, professional, and thorough. They made moving out stress-free, and I got my full deposit back. Highly recommend!
Fantastic service! The attention to detail was remarkable. I will definitely use End of Tenancy Cleaning London again and recommend them to my friends.
I was skeptical about hiring cleaners, but End of Tenancy Cleaning London did an outstanding job. They are worth every penny. Thank you!
I had a tight schedule, and End of Tenancy Cleaning London accommodated me with a last-minute booking. Their efficiency and quality were impressive.
I was worried about the stains on my carpets, but End of Tenancy Cleaning London worked magic. My landlord was amazed, and I got my deposit back in full.
The team at End of Tenancy Cleaning London was not only professional but also friendly. They made the whole process a breeze. Highly recommended for end-of-tenancy cleaning.
My property looked better than when I moved in! End of Tenancy Cleaning London is the best cleaning service I've ever hired.
The level of cleanliness was impeccable. End of Tenancy Cleaning London transformed my apartment, and I am grateful for their dedication.
I was concerned about the cost, but End of Tenancy Cleaning London provided excellent value for the quality of service. My property manager was impressed!
Moving is always stressful, but End of Tenancy Cleaning London made the end-of-tenancy cleaning part easy. I would use their services again without hesitation.
Eltham Unveiled: Where History Meets Contemporary Tranquility
Tucked away in the southeastern reaches of London, Eltham beckons with its serene blend of history and modernity. This charming suburb boasts an intriguing past, verdant expanses, and a tranquil ambiance that draws residents and visitors alike.
Historical Heritage:
Eltham Palace, a stunning juxtaposition of medieval and art deco architecture, stands as a testament to the area's rich history. Originally a royal residence dating back to the 14th century, it was later transformed into a lavish Art Deco mansion in the 1930s. Visitors can explore the medieval Great Hall, lush gardens, and the opulent interiors of the palace.
Eltham's ancient church, St. John the Baptist, offers a peaceful retreat and showcases remarkable medieval architecture, making it a must-visit for history enthusiasts.
Green Oases:
Eltham is renowned for its abundant green spaces, making it a haven for nature lovers. The vast Eltham Park South, Avery Hill Park, and the nearby Oxleas Wood provide ample opportunities for picnics, leisurely strolls, and outdoor sports.
The historical grounds of Well Hall Pleasaunce, with its lovely gardens and a charming Tudor barn, invite you to unwind in a tranquil setting.
Community and Modern Comforts:
The heart of Eltham boasts a bustling High Street filled with shops, restaurants, and cafes. It's a welcoming place for residents to meet, shop, and enjoy a variety of culinary delights.
Eltham's strong sense of community is exemplified by numerous local events and activities, including farmer's markets, arts and crafts fairs, and community festivals.
For those embarking on a new chapter in Eltham, End of Tenancy Cleaning London's Eltham team is your trusted partner in ensuring a smooth transition. Their services are tailored to meet the unique needs of the area, where history and modernity coexist harmoniously.
Experienced Professionals: The team comprises seasoned cleaning experts who understand the intricacies of Eltham's diverse housing stock, from historic homes to modern apartments.
Customized Cleaning Solutions: Recognizing that every property is distinct, they offer personalized cleaning packages to guarantee a thorough cleaning tailored to your specific requirements.
Efficient Turnaround: Eltham's residents often lead busy lives, and End of Tenancy Cleaning London appreciates the value of time. They take pride in their swift and efficient services, ensuring that your property is ready for its next occupants without delay.
Environmentally Conscious Approach: In an area that values its green spaces, the company adopts eco-friendly cleaning practices, using environmentally safe products to protect Eltham's natural beauty.
In summary, Eltham invites you to step into a world where history gracefully coexists with contemporary comforts. Whether you're exploring its historical sites, enjoying the abundance of green spaces, or transitioning to a new home, Eltham offers a unique blend of tranquility and modern convenience. With the reliable services of End of Tenancy Cleaning London, you can embark on your new journey with confidence, leaving your property in pristine condition.
Book cleaning services online near you