The Stress-Free Way to Move Out: Brixton End of Tenancy Cleaning
Time and Stress Saver: Hiring experts saves you time and relieves the stress of cleaning an entire property before moving out.
Environmentally Friendly: We use eco-friendly cleaning products that are safe for your health and the environment.
Flexible Scheduling: We accommodate your schedule, ensuring a convenient cleaning time that suits your needs.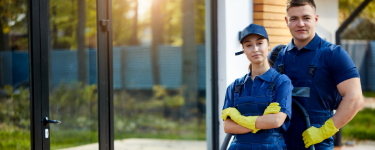 End of Tenancy Cleaning Near You
End of Tenancy Cleaners Near You
Cleaning Experts Near You
Cleaning Services Near You
The Importance of a Detailed End of Tenancy Cleaning in Brixton
When it comes to moving out of a rental property, one of the most crucial tasks is ensuring that the place is left in pristine condition. This is not only a matter of courtesy but also a requirement often stipulated in lease agreements.
To achieve this, a detailed end of tenancy cleaning checklist is your best friend. In the bustling neighborhood of Brixton, London, where rental properties are in high demand, End of Tenancy Cleaning London stands as a beacon of excellence in providing top-notch cleaning services.
The Significance of End of Tenancy Cleaning in Brixton
Brixton, with its vibrant culture and diverse community, is a sought-after place to live. As residents move in and out of this dynamic neighborhood, the need for thorough end of tenancy cleaning in Brixton is paramount. This is where End of Tenancy Cleaning London plays a crucial role.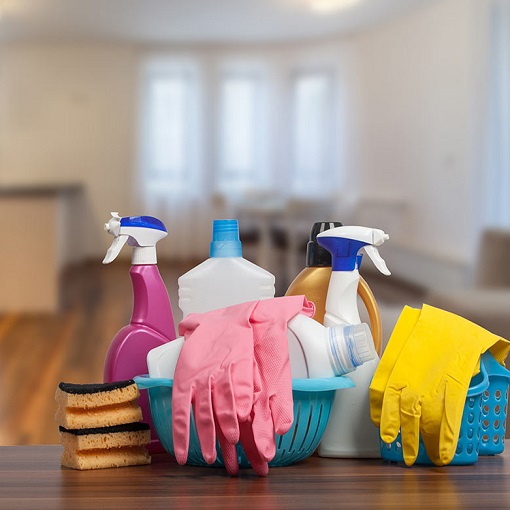 Before delving into the importance of a detailed cleaning checklist, it's essential to understand why End of Tenancy Cleaning London is the go-to choice for residents in Brixton:
Experience Matters: With years of experience in the field, End of Tenancy Cleaning London has honed its expertise in delivering exceptional cleaning services tailored to the specific needs of Brixton's diverse rental properties.
Professional Team: The company boasts a team of highly trained and certified cleaning professionals who understand the importance of leaving no stone unturned when it comes to end of tenancy cleaning.
Comprehensive Services: End of Tenancy Cleaning London offers a comprehensive range of cleaning services, from deep cleaning carpets to scrubbing every nook and cranny of a property.
Customer Satisfaction: Customer satisfaction is at the core of their mission. They work closely with their clients in Brixton to ensure that the cleaning is done to their exact specifications.
The Role of a Detailed Cleaning Checklist
Now, let's explore why a detailed end of tenancy cleaning checklist is an indispensable tool in the hands of both tenants and cleaning professionals in Brixton.
Comprehensive Cleaning: A checklist ensures that no area is overlooked during the cleaning process. From kitchen appliances to bathroom fixtures, every part of the property gets the attention it deserves.
Time Efficiency: Cleaning can be a time-consuming task, especially for tenants who are busy with the logistics of moving. A checklist streamlines the process, making it more efficient and less likely to be rushed.
Legal Compliance: In many cases, landlords in Brixton require tenants to leave the property in a certain condition as specified in the lease agreement. A detailed checklist helps tenants meet these requirements and avoid disputes over the security deposit.
Quality Assurance: For professional cleaning services like End of Tenancy Cleaning London, a checklist serves as a quality assurance tool. It ensures that every aspect of the cleaning job is completed to the highest standards.
Your Best Brixton Solution
In the vibrant neighborhood of Brixton, end of tenancy cleaning transcends the realm of mere chore; it emerges as an integral and pivotal step within the intricate rental process.
The presence of a meticulously crafted cleaning checklist, combined with the unwavering expertise of professionals like those at End of Tenancy Cleaning London, lays the foundation for a transition that is not only seamless but also entirely devoid of the usual hassles and headaches. Here, it's more than just the pursuit of cleanliness; it's a profound display of respect for both the property itself and the individuals who are on the verge of calling it home.
For tenants embarking on the journey of moving, this checklist represents their assurance of leaving behind a residence that mirrors the pristine condition they found it in when they first arrived. It's a testament to their respect for the property owner and a gesture that paves the way for a positive rental history.
Likewise, for landlords committed to safeguarding the value of their investment, the end of tenancy cleaning checklist stands as a safeguard against wear and tear, ensuring that their property retains its appeal and value for prospective tenants. It's a proactive measure that underscores their dedication to providing a well-maintained and welcoming space for new occupants.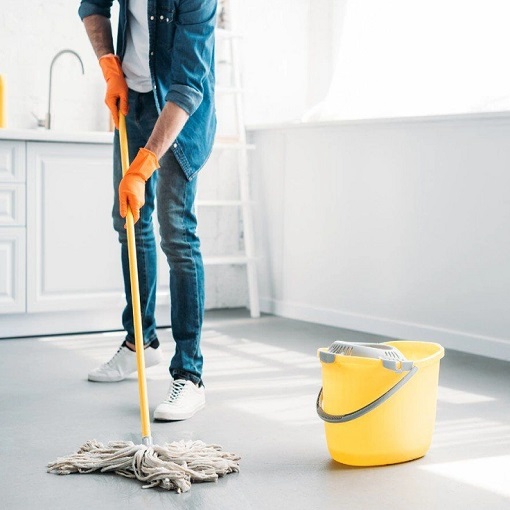 A Breakdown of the End of Tenancy Cleaning Checklist
Let's take a closer look at the essential items that should be included in a comprehensive end of tenancy cleaning checklist:
Kitchen
Appliances: Clean the inside and outside of all kitchen appliances, including the refrigerator, oven, microwave, and dishwasher.
Countertops: Wipe down all countertops, ensuring there are no food stains or residues.
Cabinets: Clean the interior and exterior of cabinets and drawers.
Sink: Scrub and disinfect the sink and faucets.
Floor: Sweep and mop the kitchen floor, paying attention to corners and edges.
Bathroom
Toilet: Scrub and disinfect the toilet bowl, seat, and tank.
Shower and Tub: Clean and remove any soap scum or mildew from tiles and fixtures.
Sink: Scrub and disinfect the sink, faucet, and countertop.
Mirrors: Clean and polish all mirrors.
Floor: Sweep and mop the bathroom floor, ensuring no water spots or stains.
Living Areas & Bedrooms
Dust: Dust all surfaces, including shelves, baseboards, and light fixtures.
Carpets and Rugs: Vacuum and, if necessary, steam clean carpets and rugs.
Hard Floors: Sweep and mop hard floors, ensuring they are free of dirt and dust.
Windows: Clean the interior of windows and window sills.
Closets: Wipe down closet shelves and clean any built-in storage units.
Light Fixtures: Dust and clean light fixtures, replacing any burnt-out bulbs.
General
Walls: Check for scuffs or marks on the walls and clean them as needed.
Doors: Clean and wipe down both sides of doors, including handles.
Ceilings: Inspect for cobwebs or stains on the ceiling and address them.
Garbage Removal: Empty all trash cans and dispose of any remaining items.
Final Inspection: Conduct a final walkthrough to ensure everything is in order.
By following this detailed checklist, tenants can ensure that they leave their Brixton rental property in impeccable condition, meeting the requirements set by landlords and lease agreements.
What clients say about us
I couldn't believe my eyes when I walked into my apartment after the cleaning by End of Tenancy Cleaning London. It was sparkling! They truly exceeded my expectations.
The team from End of Tenancy Cleaning London was prompt, professional, and thorough. They made moving out stress-free, and I got my full deposit back. Highly recommend!
Fantastic service! The attention to detail was remarkable. I will definitely use End of Tenancy Cleaning London again and recommend them to my friends.
I was skeptical about hiring cleaners, but End of Tenancy Cleaning London did an outstanding job. They are worth every penny. Thank you!
I had a tight schedule, and End of Tenancy Cleaning London accommodated me with a last-minute booking. Their efficiency and quality were impressive.
I was worried about the stains on my carpets, but End of Tenancy Cleaning London worked magic. My landlord was amazed, and I got my deposit back in full.
The team at End of Tenancy Cleaning London was not only professional but also friendly. They made the whole process a breeze. Highly recommended for end-of-tenancy cleaning.
My property looked better than when I moved in! End of Tenancy Cleaning London is the best cleaning service I've ever hired.
The level of cleanliness was impeccable. End of Tenancy Cleaning London transformed my apartment, and I am grateful for their dedication.
I was concerned about the cost, but End of Tenancy Cleaning London provided excellent value for the quality of service. My property manager was impressed!
Moving is always stressful, but End of Tenancy Cleaning London made the end-of-tenancy cleaning part easy. I would use their services again without hesitation.
Exploring Brixton: A Fusion of Culture & Community
Brixton is a neighborhood with a soul. Its rich history, diverse community, and cultural vibrancy make it an iconic part of the city's landscape. Amidst this dynamic urban tapestry, you'll find End of Tenancy Cleaning London, a leading end-of-tenancy cleaning contractor that plays an essential role in ensuring the smooth transitions of residents in and out of this lively community.
Discovering Brixton's Unique Charms
Brixton Market: This bustling marketplace is a microcosm of Brixton's multicultural identity. Here, you can savor flavors from around the world, from Caribbean jerk chicken to Ethiopian injera bread.
Electric Avenue: Made famous by Eddy Grant's song, Electric Avenue is the heart of Brixton. It's a vibrant street market where you can find anything from fresh produce to vintage clothing.
The Ritzy Cinema: This beloved independent cinema has been a cultural hub for over a century, screening a mix of mainstream and independent films, and hosting events and festivals.
History and Heritage
Brixton Windmill: A surprising oasis in an urban setting, Brixton Windmill is a lovingly restored piece of history that showcases the neighborhood's agricultural past.
Black Cultural Archives: Located in the heart of Brixton, this institution preserves and celebrates the heritage of Black people in the UK, offering insights into Brixton's pivotal role in this history.
David Bowie's Brixton: The iconic musician was born in Brixton, and there's a mural and plaque dedicated to him on Tunstall Road, making it a must-visit for Bowie fans.
Community Spirit
Brixton Pound: Brixton even has its own local currency, the Brixton Pound, which fosters a sense of community and encourages residents to shop locally.
Pop Brixton: This innovative project features shipping containers converted into independent shops, restaurants, and community spaces, supporting local businesses and creativity.
End of Tenancy Cleaning London: Serving Brixton's Transitioning Residents
As Brixton continues to evolve, with residents moving in and out, the need for professional end-of-tenancy cleaning services has never been greater. End of Tenancy Cleaning London, with its expertise and commitment, plays a crucial role in ensuring a seamless transition for Brixton's residents.
Commitment to Excellence
Highly Skilled Team: End of Tenancy Cleaning London boasts a team of experienced and trained cleaning professionals who understand the specific requirements of end-of-tenancy cleaning.
Comprehensive Services: They offer a wide range of services, including deep cleaning of every nook and cranny in a property, ensuring that it's in perfect condition for new tenants or owners.
Eco-Friendly Approach: Recognizing the importance of sustainability, they use environmentally friendly cleaning products, contributing to a greener Brixton.
Flexible Scheduling: Moving can be stressful, and End of Tenancy Cleaning London understands that. They offer flexible scheduling to accommodate the needs of their clients.
Local Involvement: As a company deeply rooted in London, they actively engage in community initiatives, supporting local causes and organizations to give back to the Brixton community.
Book cleaning services online near you