Enfield End of Tenancy Cleaning: Where Cleanliness Meets Affordability
Reliable and Trustworthy: Count on us to deliver a reliable and trustworthy service, backed by positive customer reviews.
Health and Safety: We prioritize health and safety, following protocols to protect you and our team.
One-Stop Solution: Our end-of-tenancy cleaning services can be bundled with other moving-related services for added convenience.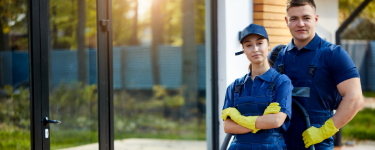 End of Tenancy Cleaning Near You
End of Tenancy Cleaners Near You
Cleaning Experts Near You
Cleaning Services Near You
How End of Tenancy Cleaning in Enfield Can Save You Money
When it comes to the intricate process of moving out of a rental property, there's a multitude of tasks that find their way onto your ever-expanding to-do list. Amid the flurry of paperwork, logistics, and the emotional journey of farewelling one place and embracing the next, it's easy to overlook one of the most crucial aspects of this transition – end of tenancy cleaning. Fortunately, this is precisely where the expertise of End of Tenancy Cleaning London, renowned as one of the preeminent end of tenancy cleaning contractors in the city, comes to your rescue, aiming to simplify and streamline your life during this often hectic period.
We will now delve into the intricate details of why investing in professional end of tenancy cleaning in Enfield is a decision that carries substantial long-term financial benefits. While it might seem like an additional expense at first glance, it's important to recognize that this investment is a strategic one, capable of delivering substantial savings over time. By entrusting your end-of-tenancy cleaning needs to experienced professionals, you're not just ensuring a spotless handover of the property; you're also safeguarding your financial interests.
The Cost of Neglecting End of Tenancy Cleaning
Before delving into the cost-saving benefits of hiring experts like End of Tenancy Cleaning London, let's consider the consequences of neglecting this essential task: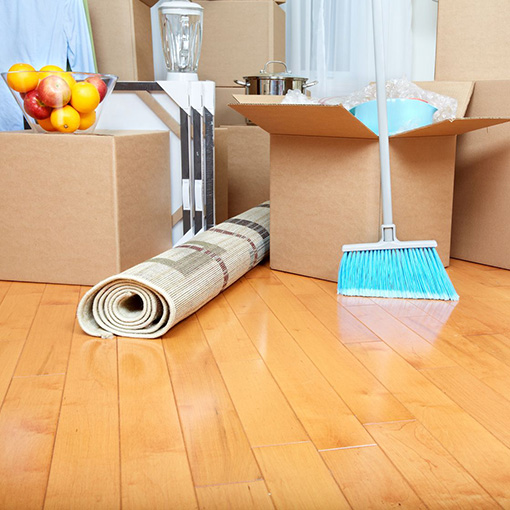 Deposit Deductions: Landlords typically require a security deposit from tenants as a safeguard against damages and unpaid rent. If your rental property is not cleaned to their satisfaction, they can deduct a portion of your deposit to cover the cleaning expenses.
Extended Vacancy: A dirty property is less likely to attract new tenants quickly. This means you may end up paying rent for a longer period while the property remains vacant.
Legal Hassles: In some cases, landlords may take legal action if you leave the property in a state of disarray, potentially leading to legal fees and court costs.
Property Devaluation: Poorly maintained properties may lose value over time, affecting your ability to sell or rent it out at a favorable price in the future.
The DIY vs. Professional Cleaning Dilemma
Some tenants might consider handling the cleaning themselves to save money. However, there are several reasons why professional end of tenancy cleaning is a more economical choice:
Efficiency: Professional cleaners are experienced and equipped with the right tools and cleaning products. They can complete the job faster and more efficiently than a DIY attempt, saving you time and effort.
Comprehensive Cleaning: Professionals leave no stone unturned. They know the areas that often get overlooked and ensure every part of the property is thoroughly cleaned, reducing the risk of deposit deductions.
Peace of Mind: With professionals on the job, you can rest assured that the cleaning will meet the highest standards. This peace of mind is invaluable, especially when it comes to securing your deposit.
Unlocking the Economic Benefits
In the dynamic world of end of tenancy cleaning in Enfield, making the strategic decision to invest in professional services, such as those expertly provided by End of Tenancy Cleaning London, is not just a matter of convenience; it's a sound economic choice that can yield substantial benefits. Beyond the immediate gratification of ensuring the return of your full deposit, there's a broader financial perspective to consider.
First and foremost, entrusting your end-of-tenancy cleaning to seasoned professionals minimizes the risk of costly disputes with your landlord or property management. It's a proactive step that shields you from potential legal entanglements and fines that can quickly erode your savings. By adhering to the stringent cleaning standards expected during this transitional phase, you safeguard yourself against unexpected financial burdens that may arise if the property is not up to par.
Moreover, the financial benefits extend to the property owner as well. Timely and thorough end-of-tenancy cleaning reduces vacancy periods between tenants, thereby ensuring a steady stream of rental income. In the competitive Enfield rental market, this efficiency translates into a more robust return on investment for landlords, as properties are quickly prepared for new occupants, minimizing income loss during periods of vacancy.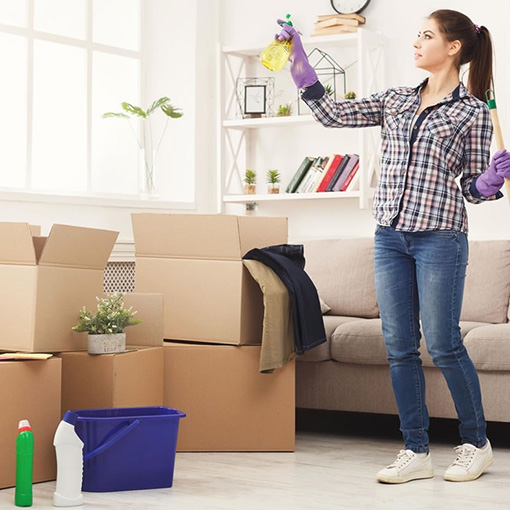 The Economics of Hiring Professionals
Now, let's explore how investing in professional end of tenancy cleaning can actually save you money:
Maximizing Deposit Returns and Tenant Satisfaction

End of Tenancy Cleaning London fully comprehends the stringent standards expected by discerning landlords in Enfield. By enlisting the expertise of our professional team, you're not only guaranteeing a thorough cleaning of every nook and cranny but also ensuring that these pristine conditions meet, and often exceed, your landlord's exacting expectations. This meticulous attention to detail significantly bolsters your chances of receiving your full deposit back, ensuring a more gratifying end to your tenancy while also maintaining an excellent rapport with your landlord.

Reduction in Vacancy Period and Enhanced Property Appeal

A brilliantly clean property holds undeniable allure for prospective tenants. When your property is presented in a move-in ready state, it has the power to attract new occupants swiftly, consequently minimizing the duration it remains vacant. This outcome not only translates into substantial savings by reducing unutilized rent but also accelerates the generation of rental income. It's a strategic and financially savvy move that underscores the importance of timely and thorough end-of-tenancy cleaning.

Preventing Legal Entanglements and Costly Disputes

Neglecting your cleaning responsibilities can open the door to potential legal troubles with your landlord. Such disputes often entail added costs associated with legal proceedings, not to mention the stress and uncertainty they bring. The decision to entrust the task to professionals not only guarantees that you fulfill your obligations but also serves as a formidable shield against potential legal hassles and unexpected expenses, allowing you to exit your tenancy on a harmonious note.

Safeguarding Property Value and Investment Returns

The meticulous care you invest in maintaining your rental property in optimal condition represents a strategic investment in its long-term value. Regular end-of-tenancy cleaning is akin to a proactive insurance policy against wear and tear, ensuring that the property retains its allure and value over time. This proactive approach to maintenance can be particularly advantageous if you have plans to sell the property in the future, as it significantly enhances the likelihood of obtaining a better return on your initial investment. It's a testament to the long-term benefits derived from conscientious property management practices.
What clients say about us
I couldn't believe my eyes when I walked into my apartment after the cleaning by End of Tenancy Cleaning London. It was sparkling! They truly exceeded my expectations.
The team from End of Tenancy Cleaning London was prompt, professional, and thorough. They made moving out stress-free, and I got my full deposit back. Highly recommend!
Fantastic service! The attention to detail was remarkable. I will definitely use End of Tenancy Cleaning London again and recommend them to my friends.
I was skeptical about hiring cleaners, but End of Tenancy Cleaning London did an outstanding job. They are worth every penny. Thank you!
I had a tight schedule, and End of Tenancy Cleaning London accommodated me with a last-minute booking. Their efficiency and quality were impressive.
I was worried about the stains on my carpets, but End of Tenancy Cleaning London worked magic. My landlord was amazed, and I got my deposit back in full.
The team at End of Tenancy Cleaning London was not only professional but also friendly. They made the whole process a breeze. Highly recommended for end-of-tenancy cleaning.
My property looked better than when I moved in! End of Tenancy Cleaning London is the best cleaning service I've ever hired.
The level of cleanliness was impeccable. End of Tenancy Cleaning London transformed my apartment, and I am grateful for their dedication.
I was concerned about the cost, but End of Tenancy Cleaning London provided excellent value for the quality of service. My property manager was impressed!
Moving is always stressful, but End of Tenancy Cleaning London made the end-of-tenancy cleaning part easy. I would use their services again without hesitation.
Exploring Enfield: Where History and Modernity Converge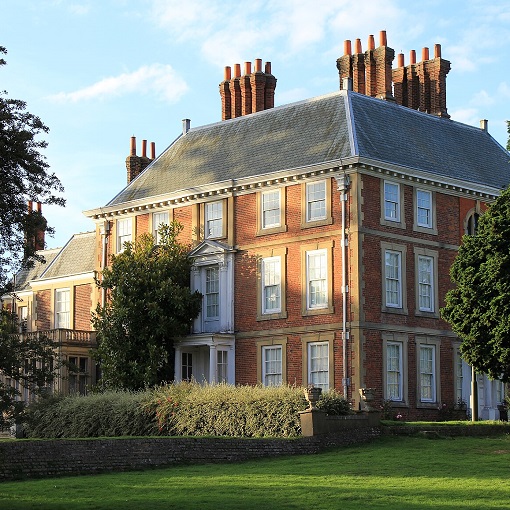 Nestled in the northern part of Greater London, the borough of Enfield offers a unique blend of history, culture, and contemporary living. From its rich historical roots to its thriving community, Enfield is a place where tradition and innovation coexist harmoniously. In this vibrant borough, you'll find End of Tenancy Cleaning London, a leading end-of-tenancy cleaning contractor serving the local community.
Enfield's Distinctive Charm
Historical Significance: Enfield boasts a rich history dating back centuries. The enchanting Forty Hall, a Grade I-listed mansion, stands as a testament to the area's historical significance. It provides a glimpse into the opulent past of Enfield and the surrounding region.
Cultural Diversity: Enfield's diverse population has contributed to a vibrant cultural scene. The Dugdale Centre, a cultural hub in the heart of the town, hosts art exhibitions, live performances, and community events that celebrate the borough's multicultural fabric.
Green Oasis: Enfield is known for its abundant green spaces. Trent Park, with its rolling landscapes, lakes, and woodlands, offers a serene escape from the urban hustle and bustle. It's a haven for nature lovers, hikers, and picnickers alike.
Shopping and Dining: Enfield Town boasts a bustling high street with a variety of shops, restaurants, and cafes, making it an excellent destination for shopping and dining experiences. From charming independent boutiques to popular chains, there's something for everyone.
Amidst the vibrant tapestry of Enfield, End of Tenancy Cleaning London has established itself as a trusted partner for tenants, landlords, and property managers, ensuring that homes and rental spaces are left spotless and welcoming. Here's a closer look at their contributions to the community:
Expertise: The End of Tenancy Cleaning London team is comprised of highly skilled professionals with extensive experience in end-of-tenancy cleaning. They understand the unique needs of Enfield's rental market.
Comprehensive Services: The company offers a wide range of services, including deep cleaning, carpet cleaning, and appliance cleaning. Their meticulous approach ensures that every corner of a property is thoroughly cleaned and sanitized.
Safety and Compliance: End of Tenancy Cleaning London places a strong emphasis on safety and cleanliness. They follow industry regulations and guidelines to ensure that properties are not only clean but also safe for the next occupants.
Convenience: Moving out of a property can be stressful, and cleaning is often the last thing on a tenant's mind. End of Tenancy Cleaning London provides hassle-free, professional cleaning services, allowing tenants to focus on their relocation.
Community Engagement: As part of their commitment to Enfield, the company actively engages with local initiatives and supports community projects. They believe in giving back to the community that has embraced their services.
In the ever-evolving landscape of Enfield, End of Tenancy Cleaning London plays a vital role in ensuring that rental properties are ready for their next chapter. Their dedication to cleanliness and their support for the local community make them an integral part of this dynamic borough. Whether you're a resident or a visitor, Enfield's rich history and modern amenities are sure to leave a lasting impression.
Book cleaning services online near you