Our Richmond End of Tenancy Cleaning: A Fresh Start for Your New Tenant
Garden Cleanup: We extend our services to garden and outdoor spaces, leaving your yard immaculate and ready for the next tenant.
Allergen Removal: Our cleaning includes allergen removal, perfect for tenants with allergies or sensitivities, promoting a healthier living space.
Feng Shui Cleaning: We provide cleaning services aligned with Feng Shui principles, creating harmonious and balanced energy in your space.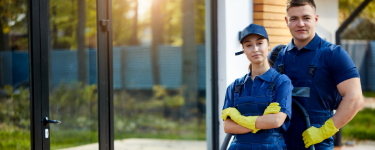 End of Tenancy Cleaning Near You
End of Tenancy Cleaners Near You
Cleaning Experts Near You
Cleaning Services Near You
Preparing for a Smooth Move-Out: End of Tenancy Cleaning in Richmond
Moving out of a rented property can undoubtedly be an overwhelming and daunting endeavor. From the seemingly never-ending task of packing up your belongings to the meticulous coordination of logistics, the to-do list can quickly spiral out of control. Amidst this flurry of activities, there exists one task that is not only pivotal but often underestimated – end of tenancy cleaning. In the idyllic suburban setting of Richmond, situated on the outskirts of bustling London, this crucial process is rendered significantly more manageable, thanks to the professional assistance provided by End of Tenancy Cleaning London.
Richmond, with its picturesque charm and discerning residents, demands nothing short of perfection when it comes to end-of-tenancy cleanliness. We explore the meticulous attention to detail, proven techniques, and dedication to excellence that have made End of Tenancy Cleaning London's services not just valuable but truly indispensable in Richmond's competitive real estate landscape.
The Importance of End of Tenancy Cleaning
End of tenancy cleaning is not just a formality; it's a critical aspect of ensuring a smooth transition between tenants. Here's why it matters: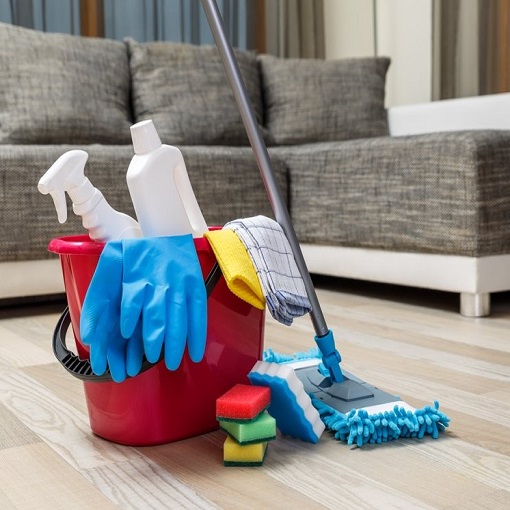 Meeting Rental Agreements: It's essential to underscore the significance of adhering to the terms and conditions outlined in rental agreements. Lease contracts frequently include clauses that specify that the property must be returned in precisely the same condition it was rented.
Creating a Positive Impression: Beyond fulfilling contractual obligations, the state in which you leave a property can significantly impact the impressions it leaves on potential new tenants. A clean, well-maintained property exudes a sense of care and responsibility, cultivating a positive image.
Health and Hygiene: Delving deeper into the realms of health and well-being, end-of-tenancy cleaning plays a pivotal role in ensuring a safe and hygienic living environment. Thorough cleaning goes beyond aesthetics; it eliminates allergens, mold, and harmful bacteria that might have accumulated during your tenancy.
Compliance with Local Regulations: In some areas, there are municipal regulations and health codes that mandate the cleanliness and condition of rental properties. Failure to meet these standards can lead to fines and penalties.
Mitigating Disputes: A detailed end-of-tenancy cleaning can help prevent disputes and disagreements with landlords over the state of the property, ultimately leading to smoother transitions.
Preserving Landlord-Tenant Relations: Leaving the property in excellent condition can help maintain a positive relationship with your landlord, which can be beneficial if you require references for future rentals.
Boosting the Local Community: A well-maintained property contributes positively to the overall aesthetic and value of the neighborhood, which benefits the local community as a whole.
Streamlining Your Move-Out Experience in Richmond
In the charming community of Richmond, the typically stressful process of moving out is transformed into a seamless and less daunting endeavor thanks to the invaluable assistance of End of Tenancy Cleaning London.
Renowned for their exceptional expertise, unwavering efficiency, and unwavering commitment to excellence, they have rightfully earned a stellar reputation that resonates with both tenants and landlords alike.
As you embark on preparations for your impending move, it's crucial to recognize that end of tenancy cleaning in Richmond transcends the realm of mere chore. It stands as a pivotal and indispensable step in ensuring a hassle-free transition, one that leaves an indelibly positive impression on those who will follow in your footsteps.
With the professionals from End of Tenancy Cleaning London by your side, you're not merely outsourcing a task; you're enlisting the aid of seasoned experts who understand the nuances of Richmond's rental landscape. Their meticulous approach guarantees that your former residence is left in impeccable condition, ready to welcome its next occupants.
This attention to detail not only helps secure the return of your deposit but also plays a role in building positive references for your future rental endeavors.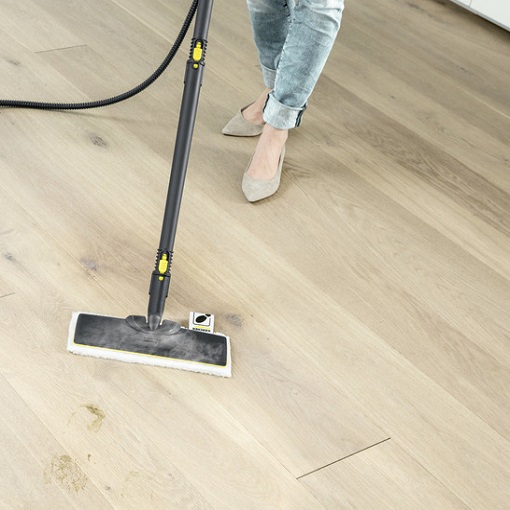 End of Tenancy Cleaning in Richmond: Why Choose Professionals
Richmond, known for its green spaces and charming riverside, is a sought-after place to live. As residents prepare to move on, they rely on End of Tenancy Cleaning London for several compelling reasons:
Expertise and Experience
End of Tenancy Cleaning London brings years of experience to the table. Their team of professional cleaners understands the specific requirements of end of tenancy cleaning in Richmond, from cleaning carpets to sanitizing kitchen appliances. This expertise ensures that no corner is left uncleaned, meeting and often exceeding the expectations of landlords and property management companies.
Time and Convenience
Moving is stressful enough without the added burden of deep cleaning an entire property. Hiring professionals for end of tenancy cleaning in Richmond frees up your time and energy, allowing you to focus on other crucial aspects of the move. You can trust that the cleaning will be done efficiently and to the highest standards.
Comprehensive Cleaning
End of Tenancy Cleaning London offers a comprehensive cleaning service that covers every inch of your rented property. This includes:
Kitchen: Cleaning and sanitizing all appliances, surfaces, and cupboards.
Bathroom: Removing limescale, mold, and grime from tiles, fittings, and fixtures.
Living Areas: Dusting, vacuuming, and cleaning all surfaces, including carpets and upholstery.
Windows: Ensuring windows are spotless and streak-free.
Garden: Tidying up outdoor spaces, if applicable.
Cost-Effective
While some tenants may consider cleaning the property themselves to save money, the cost of professional end of tenancy cleaning in Richmond is often more affordable than potential deposit deductions or the time and effort required for a DIY approach. It's a worthwhile investment for a stress-free move-out process.
The End of Tenancy Cleaning Process
So, what can you expect when you hire End of Tenancy Cleaning London for your move-out in Richmond?
Booking: Start by scheduling an appointment with the cleaning experts. They will work with you to find a convenient time for the cleaning.
Assessment: The team will assess the property's size and condition to provide an accurate quote and determine the scope of work needed.
Cleaning Day: On the appointed day, the professional cleaners will arrive fully equipped with cleaning supplies and tools. They will meticulously clean and sanitize the property, ensuring it meets the highest standards.
Inspection: Once the cleaning is complete, a thorough inspection will be conducted to ensure nothing is overlooked.
Satisfaction Guaranteed: End of Tenancy Cleaning London takes pride in its work. If there are any issues or concerns, they will address them promptly to ensure your satisfaction.
What clients say about us
I couldn't believe my eyes when I walked into my apartment after the cleaning by End of Tenancy Cleaning London. It was sparkling! They truly exceeded my expectations.
The team from End of Tenancy Cleaning London was prompt, professional, and thorough. They made moving out stress-free, and I got my full deposit back. Highly recommend!
Fantastic service! The attention to detail was remarkable. I will definitely use End of Tenancy Cleaning London again and recommend them to my friends.
I was skeptical about hiring cleaners, but End of Tenancy Cleaning London did an outstanding job. They are worth every penny. Thank you!
I had a tight schedule, and End of Tenancy Cleaning London accommodated me with a last-minute booking. Their efficiency and quality were impressive.
I was worried about the stains on my carpets, but End of Tenancy Cleaning London worked magic. My landlord was amazed, and I got my deposit back in full.
The team at End of Tenancy Cleaning London was not only professional but also friendly. They made the whole process a breeze. Highly recommended for end-of-tenancy cleaning.
My property looked better than when I moved in! End of Tenancy Cleaning London is the best cleaning service I've ever hired.
The level of cleanliness was impeccable. End of Tenancy Cleaning London transformed my apartment, and I am grateful for their dedication.
I was concerned about the cost, but End of Tenancy Cleaning London provided excellent value for the quality of service. My property manager was impressed!
Moving is always stressful, but End of Tenancy Cleaning London made the end-of-tenancy cleaning part easy. I would use their services again without hesitation.
Richmond – A Town of Elegance and History
Richmond, a picturesque town in southwest London, is a place where history, natural beauty, and contemporary living seamlessly converge. Nestled along the banks of the River Thames, this charming town offers a tranquil escape from the bustling streets of the city while retaining a vibrant character all its own. In the heart of Richmond's thriving community, you'll find "End of Tenancy Cleaning London," a leading end-of-tenancy cleaning contractor, committed to providing top-notch services for the local residents and businesses.
Richmond's Timeless Allure
Natural Beauty: Richmond is renowned for its stunning green spaces. Richmond Park, the largest Royal Park in London, is a verdant haven that's home to free-roaming deer and offers breathtaking views of the city skyline.
Historical Significance: The town's historical significance is evident in landmarks like Richmond Palace, once a royal residence, and the historic Richmond Bridge, a marvel of Georgian engineering.
Cultural Oasis: The town has a rich cultural scene, with attractions like the Richmond Theatre hosting a variety of performances, and the Riverside Gallery showcasing local art.
Riverside Bliss: The scenic River Thames winds through Richmond, providing opportunities for leisurely walks along the riverbank, riverside dining, and boat trips.
End of Tenancy Cleaning London: Transforming Spaces, Easing Transitions
In the heart of this elegant town, "End of Tenancy Cleaning London" has established itself as a trusted partner in the local community, ensuring seamless transitions for residents moving in or out of their rental properties. Here's a glimpse of their presence and commitment:
Local Expertise: The team at End of Tenancy Cleaning London consists of professionals who understand the unique needs of Richmond's housing market. They are well-versed in the area's property management regulations and tenant expectations.
Comprehensive Services: The company offers a comprehensive range of end-of-tenancy cleaning services, including deep cleaning, carpet cleaning, and oven cleaning, ensuring that properties are spotless and ready for new occupants.
Quality Assurance: End of Tenancy Cleaning London is dedicated to delivering the highest quality service. Their meticulous approach ensures that every corner of a property is thoroughly cleaned, leaving no room for disputes during the check-out process.
Convenience: Moving can be stressful, and End of Tenancy Cleaning London strives to ease the process. Their flexible scheduling and efficient cleaning services help tenants and landlords alike.
Local Engagement: Beyond their core services, the company actively engages with the Richmond community, supporting local initiatives and contributing to the town's well-being.
Whether you're exploring the historic sites, enjoying the natural beauty of Richmond Park, or in need of a reliable end-of-tenancy cleaning service, Richmond offers it all. Count on End of Tenancy Cleaning London to ensure a smooth transition as you embrace the timeless allure of this remarkable town.
Book cleaning services online near you