Ready for a Fresh Start? Choose Epping Forest End of Tenancy Cleaning
Enhanced Floor Care: We employ specialized techniques for floor care, including hardwood and carpet.
Efficient Resource Use: We use resources efficiently, minimizing waste during cleaning.
Enhanced Property Photos: For property listings, our cleaning enhances the appeal of property photos.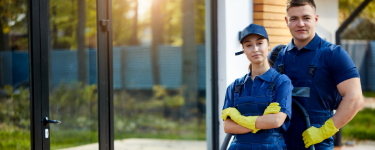 End of Tenancy Cleaning Near You
End of Tenancy Cleaners Near You
Cleaning Experts Near You
Cleaning Services Near You
Ensuring a Smooth Transition in Epping Forest with End of Tenancy Cleaning
When it comes to moving in or out of a property in Epping Forest, a crucial aspect that often gets overlooked is end of tenancy cleaning. This process not only ensures a clean and welcoming environment for the new occupants but also plays a pivotal role in home safety. At End of Tenancy Cleaning London, we take immense pride in our role as one of the leading end-of-tenancy cleaning contractors in London, and our commitment to creating safer living spaces in Epping Forest.
When it comes to end of tenancy cleaning in Epping Forest, trust the experts at End of Tenancy Cleaning London to make your transition a seamless and safe one. Whether you are a landlord looking to prepare your property for new tenants or a tenant aiming to leave a spotless property behind, our team is here to assist you.
Our End of Tenancy Cleaning Services in Epping Forest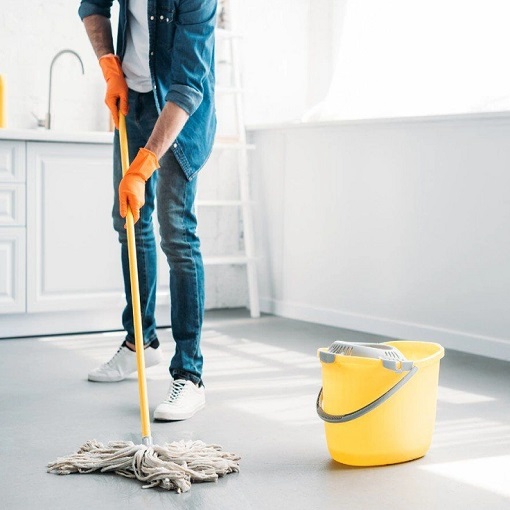 At End of Tenancy Cleaning London, we understand the significance of a thorough end of tenancy cleaning process. Our team of experienced professionals is dedicated to delivering top-notch cleaning services in Epping Forest, ensuring a smooth transition for both outgoing and incoming occupants.
Here's what our comprehensive end of tenancy cleaning services include:
Deep Cleaning: We leave no corner untouched, ensuring a meticulous cleaning of all surfaces, including floors, walls, and ceilings.
Kitchen Cleaning: Our team thoroughly cleans and sanitizes all kitchen appliances, countertops, and cabinets, removing any grease or food residues.
Bathroom Cleaning: We eliminate mold, mildew, and soap scum, leaving the bathroom spotless and hygienic.
Carpet and Upholstery Cleaning: Our experts use state-of-the-art equipment to deep clean carpets and upholstery, removing stains and odors.
Windows and Glass Cleaning: Crystal-clear windows and glass surfaces make a significant difference in the overall appearance of the property.
Appliance Cleaning: We clean and sanitize all appliances, including refrigerators, ovens, and microwaves.
Pest Control: If required, we offer pest control services to ensure the property is entirely pest-free.
At End of Tenancy Cleaning London, we are not just another cleaning company; we are your partners in ensuring the safety and well-being of both landlords and tenants in Epping Forest.
Our commitment goes beyond the surface; it's about creating living spaces that are free from hazards and conducive to a high quality of life.
When you choose our end of tenancy cleaning services in Epping Forest, you can expect:
Professionalism: Our team consists of trained and certified professionals who take pride in their work.
Efficiency: We understand the time-sensitive nature of end of tenancy cleaning and ensure that the job is done promptly and effectively.
Safety: We use eco-friendly cleaning products that are safe for both humans and pets.
Customized Solutions: Every property is unique, and we tailor our services to meet the specific needs of each property in Epping Forest.
Affordability: We offer competitive pricing without compromising on the quality of our services.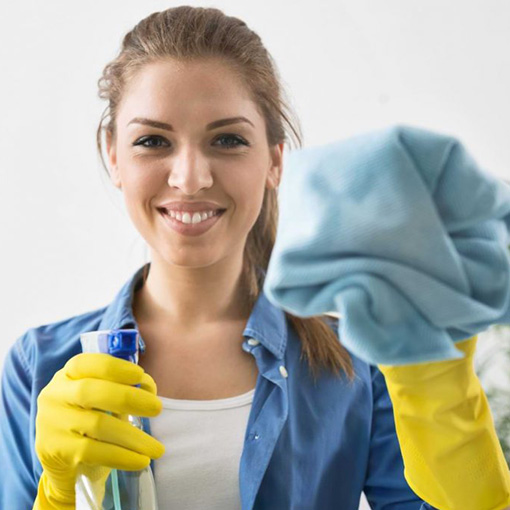 The Importance of End of Tenancy Cleaning
Moving is often a hectic and stressful experience. Amidst packing, unpacking, and coordinating the logistics of your move, cleaning your old property may not be high on your priority list. However, overlooking this crucial step can have far-reaching consequences for both landlords and new tenants. Here's why end of tenancy cleaning is so important:
1. Health and Hygiene
End of tenancy cleaning ensures that the property is free from allergens, dust, and mold that can negatively impact the health of new occupants. A thorough cleaning eliminates potential health hazards, especially for those with respiratory conditions.
2. Pests and Infestations
Leaving behind food residues or neglecting to clean hidden corners can attract pests and rodents. A comprehensive end of tenancy cleaning helps prevent infestations, ensuring that the property remains pest-free for its new inhabitants.
3. Compliance with Regulations
Landlords in Epping Forest are often required by law to provide a clean and safe living environment for their tenants. Failure to meet these standards can result in legal issues and financial penalties.
4. Positive Impression
For tenants moving into a new property, a clean and well-maintained space leaves a positive first impression. It sets the tone for a comfortable and enjoyable living experience.
Deep Cleaning vs. Regular Cleaning: Comparison
| Aspect | Regular Cleaning | Deep Cleaning |
| --- | --- | --- |
| Frequency | Typically done regularly (e.g., weekly, bi-weekly) to maintain cleanliness. | Intensive cleaning, usually performed less frequently (e.g., quarterly, before moving in/out). |
| Scope | Basic cleaning tasks like surface dusting, vacuuming, mopping, and light bathroom and kitchen cleaning. | Comprehensive cleaning that includes all standard cleaning tasks plus detailed attention to neglected areas, appliances, and fixtures. |
| Dusting and Cobwebs | Light dusting of visible surfaces. | Thorough dusting of all surfaces, including corners, ceilings, and hard-to-reach areas. |
| Floor Care | Vacuuming and mopping visible floor areas. | Deep vacuuming, floor scrubbing, and stain removal for all floor surfaces. |
| Kitchen Cleaning | Wiping countertops and appliances, basic sink cleaning. | Cleaning and sanitizing inside and outside of appliances, degreasing and scrubbing of oven and stove, thorough sink cleaning. |
| Bathroom Cleaning | Basic surface cleaning, toilet and sink cleaning. | Deep cleaning of tiles, grout, shower, tub, toilet, and all bathroom fixtures. |
| Window Cleaning | Exterior window cleaning (if accessible). | Interior and exterior window cleaning, including tracks and screens (if accessible). |
| Baseboard Cleaning | Not included in regular cleaning. | Dusting and cleaning of baseboards throughout the property. |
| Cabinet and Drawer | Exterior wipe-down. | Interior and exterior cleaning of cabinets and drawers. |
| Light Fixture Cleaning | Dusting visible light fixtures. | Removing and cleaning light fixtures, replacing bulbs as needed. |
| Appliance Cleaning | Basic exterior cleaning. | Cleaning and degreasing the interior and exterior of all appliances. |
| Carpet Cleaning | Vacuuming carpets. | Deep carpet cleaning, including stain removal. |
| Furniture Cleaning | Dusting or light surface cleaning. | Upholstery cleaning, including stain removal and deodorizing. |
| Allergen Control | Limited focus on allergen reduction. | Special attention to allergen removal, such as thorough dusting and vacuuming. |
| Odor Elimination | Basic odor masking (if needed). | Targeted odor elimination through cleaning and deodorizing. |
| Time Required | Faster, often completed in a few hours. | Longer duration, may take a day or more depending on the property size and condition. |
| Purpose | Maintenance cleaning for regular upkeep. | Intensive cleaning to restore and refresh the property. |
| Ideal Occasions | Routine cleaning for a well-maintained property. | Before moving in/out, after renovations, or for deep seasonal cleaning. |
| Cost | Lower cost due to less time and effort. | Higher cost due to the comprehensive nature of the service. |
Contact Us for End of Tenancy Cleaning in Epping Forest
Don't leave the safety and cleanliness of your property to chance. Contact us today for a free quote and experience the difference our professional end of tenancy cleaning services can make in Epping Forest.
What clients say about us
I couldn't believe my eyes when I walked into my apartment after the cleaning by End of Tenancy Cleaning London. It was sparkling! They truly exceeded my expectations.
The team from End of Tenancy Cleaning London was prompt, professional, and thorough. They made moving out stress-free, and I got my full deposit back. Highly recommend!
Fantastic service! The attention to detail was remarkable. I will definitely use End of Tenancy Cleaning London again and recommend them to my friends.
I was skeptical about hiring cleaners, but End of Tenancy Cleaning London did an outstanding job. They are worth every penny. Thank you!
I had a tight schedule, and End of Tenancy Cleaning London accommodated me with a last-minute booking. Their efficiency and quality were impressive.
I was worried about the stains on my carpets, but End of Tenancy Cleaning London worked magic. My landlord was amazed, and I got my deposit back in full.
The team at End of Tenancy Cleaning London was not only professional but also friendly. They made the whole process a breeze. Highly recommended for end-of-tenancy cleaning.
My property looked better than when I moved in! End of Tenancy Cleaning London is the best cleaning service I've ever hired.
The level of cleanliness was impeccable. End of Tenancy Cleaning London transformed my apartment, and I am grateful for their dedication.
I was concerned about the cost, but End of Tenancy Cleaning London provided excellent value for the quality of service. My property manager was impressed!
Moving is always stressful, but End of Tenancy Cleaning London made the end-of-tenancy cleaning part easy. I would use their services again without hesitation.
Epping Forest: Nature's Gem in London's Embrace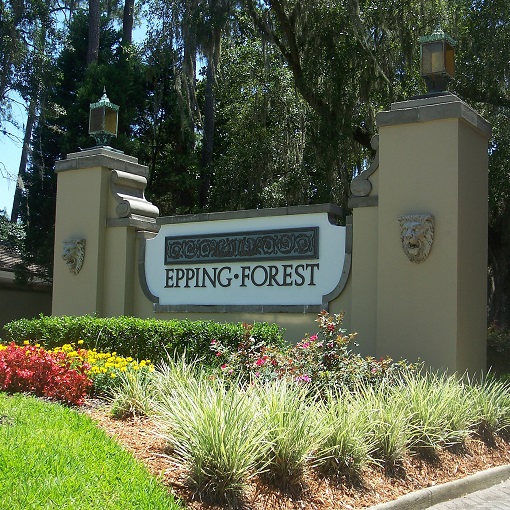 Epping Forest, a sprawling oasis of natural beauty, is a cherished treasure nestled on the northeastern outskirts of London. Covering a vast expanse of approximately 2,400 hectares, this ancient woodland has enchanted generations with its lush greenery, meandering trails, and rich history. Let's dive into the enchanting world of Epping Forest before we explore the exceptional services offered by End of Tenancy Cleaning London within this verdant haven.
Epping Forest: Nature's Wonderland
🌳 Ancient Origins: Epping Forest holds the distinction of being London's largest open space and has a history dating back over 7,000 years. It's steeped in folklore, offering an almost mystical connection to the past.
🚶 Trails and Walks: Epping Forest is a paradise for hikers, with numerous trails that wind through its heart. The mighty Epping Forest Oak Trail, High Beach, and Connaught Water are just a few highlights.
🌸 Wildlife Haven: The forest is not just about trees; it's a thriving habitat for wildlife. Keep your eyes peeled for deer, badgers, and a vibrant array of birdlife.
🏞️ Picnic Paradise: Families and friends flock to Epping Forest for picnics amidst its picturesque landscapes. The tranquil forest glades offer a perfect escape from the city's hustle and bustle.
🏹 Archery and Outdoor Fun: For those with a taste for adventure, archery, horse riding, and mountain biking are popular activities.
🏰 Historical Enclaves: Epping Forest isn't just a pretty face; it's also steeped in history. Visit Queen Elizabeth's Hunting Lodge, built in 1543, for a step back in time.
🛶 Connaught Water: This serene lake is a serene spot for boating and fishing, providing a soothing respite from urban life.
Now that we've immersed ourselves in the beauty of Epping Forest, let's shift our focus to a service that understands the importance of preserving this natural wonder.
Keeping Your Home Pristine
End of Tenancy Cleaning London, one of the city's leading end-of-tenancy cleaning contractors, understands the significance of a clean and well-maintained living space. Whether you're leaving a rented property or welcoming new tenants, their professional team is here to ensure a seamless transition. Here's a glimpse of their services:
🧹 Comprehensive Cleaning: From top to bottom, their team tackles every nook and cranny, leaving your space spotless.
🪣 Eco-Friendly Approach: They prioritize eco-friendly cleaning products, aligning with the green ethos of Epping Forest.
📆 Flexible Scheduling: Recognizing the demands of urban life, they offer flexible scheduling options to meet your needs.
🔑 Key Return Guarantee: Their services come with a key return guarantee, giving you peace of mind.
🌟 Exceptional Customer Reviews: With a track record of satisfied customers, their reputation speaks for itself.
So, whether you're exploring the ancient woodlands of Epping Forest or ensuring a pristine handover of your tenancy, both experiences are enriched by the preservation of nature and the dedication to cleanliness and excellence. It's this harmonious blend of history, nature, and modern service that makes London's Epping Forest truly special.
Book cleaning services online near you