Experience Pristine Cleanliness: End of Tenancy Finsbury
Tenant Transition Support: We support a smooth transition between tenants, reducing stress for all parties.
Convenient Payment Options: We offer various payment options to accommodate your preferences.
Enhanced Property Appeal: Our services make properties more appealing to prospective tenants or buyers.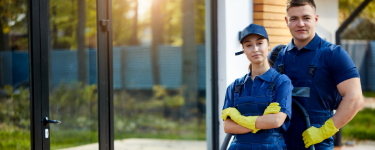 End of Tenancy Cleaning Near You
End of Tenancy Cleaners Near You
Cleaning Experts Near You
Cleaning Services Near You
How End of Tenancy Cleaning Attracts Quality Tenants in Finsbury
Are you a landlord in Finsbury seeking to maximize the appeal of your property and secure high-quality tenants? Look no further than End of Tenancy Cleaning London, your trusted partner in ensuring your property shines bright in the competitive rental market. Now, we'll delve into the crucial role that end of tenancy cleaning plays in enhancing your property's marketability, and why choosing our services in Finsbury is a game-changer.
Why Finsbury?
Finsbury, located in the heart of London, is a bustling neighborhood known for its vibrant atmosphere and rich history. With its proximity to major transportation hubs and a diverse community, it has become a prime destination for tenants seeking a blend of urban living and cultural richness. As a landlord in Finsbury, it's essential to tap into this demand and make your property stand out.
Competitive Edge in the Rental Market
The London rental market is highly competitive, and properties in Finsbury are no exception. To stand out from the crowd and secure quality tenants, you need an edge. Here's how End of Tenancy Cleaning London can give you that competitive advantage: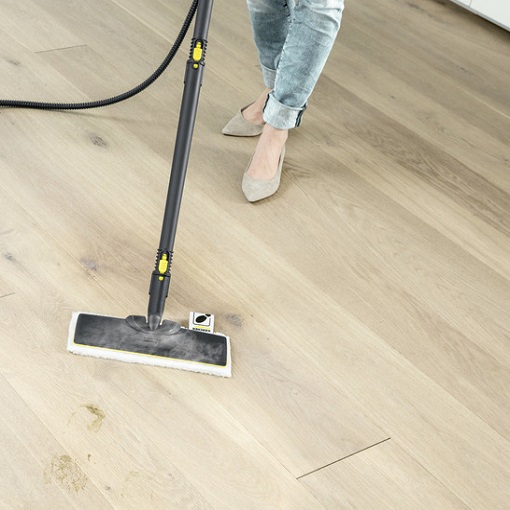 1. Expertise and Experience
With years of experience in the industry, we understand the unique cleaning needs of properties in Finsbury.
Our expertise ensures that your property is cleaned to the highest standards.
We keep up with the latest cleaning techniques and technologies to provide the best service possible.
2. Tailored Solutions
We recognize that every property is unique.
Our services are customized to address the specific cleaning requirements of your property, ensuring optimal results.
From studio apartments to spacious family homes, our team is equipped to handle it all.
3. Time and Cost Efficiency
End of tenancy cleaning can be a time-consuming and labor-intensive task.
By entrusting this job to professionals, you save time and effort.
Our competitive pricing ensures that you get excellent value for your investment in end of tenancy cleaning in Finsbury.
Partner with End of Tenancy Cleaning London
In the dynamic world of property rentals, staying ahead of the competition is key to success.
End of Tenancy Cleaning London is your trusted partner in achieving this goal. By choosing our services in Finsbury, you not only enhance your property's marketability but also streamline the rental process.
Contact us today for a customized end of tenancy cleaning solution tailored to your property in Finsbury.
Let us help you attract quality tenants and maximize your rental income. Don't miss out on the opportunity to make your property shine in the vibrant neighborhood of Finsbury.
In conclusion, end of tenancy cleaning in Finsbury is not just a service; it's an investment in your property's future.
Quality tenants are drawn to well-maintained, clean spaces, and End of Tenancy Cleaning London is here to ensure your property ticks all the right boxes. Make the smart choice today and elevate your property's marketability in Finsbury.
The Power of First Impressions
First impressions matter, especially in the competitive real estate market. When prospective tenants step into your property for a viewing, the cleanliness and overall condition of the space play a pivotal role in their decision-making process. Here's how end of tenancy cleaning can transform your property into a magnet for quality tenants:
1. Impeccable Cleanliness
Our team of dedicated professionals specializes in thorough cleaning. Every nook and cranny is meticulously cleaned to ensure your property looks and feels brand new.
End of tenancy cleaning in Finsbury means tackling dust, grime, and stains that may have accumulated over time. A sparkling clean property leaves a lasting impression.
2. Health and Well-being
Cleanliness isn't just about aesthetics; it's also about the health and well-being of your prospective tenants. A clean environment promotes a sense of comfort and safety.
Our eco-friendly cleaning products ensure that your property is not only clean but also free from harmful chemicals, making it a healthier place to live.
3. Enhancing Property Value
Investing in end of tenancy cleaning in Finsbury is an investment in your property's value. A well-maintained property can command higher rental prices and attract responsible, long-term tenants.
What clients say about us
I couldn't believe my eyes when I walked into my apartment after the cleaning by End of Tenancy Cleaning London. It was sparkling! They truly exceeded my expectations.
The team from End of Tenancy Cleaning London was prompt, professional, and thorough. They made moving out stress-free, and I got my full deposit back. Highly recommend!
Fantastic service! The attention to detail was remarkable. I will definitely use End of Tenancy Cleaning London again and recommend them to my friends.
I was skeptical about hiring cleaners, but End of Tenancy Cleaning London did an outstanding job. They are worth every penny. Thank you!
I had a tight schedule, and End of Tenancy Cleaning London accommodated me with a last-minute booking. Their efficiency and quality were impressive.
I was worried about the stains on my carpets, but End of Tenancy Cleaning London worked magic. My landlord was amazed, and I got my deposit back in full.
The team at End of Tenancy Cleaning London was not only professional but also friendly. They made the whole process a breeze. Highly recommended for end-of-tenancy cleaning.
My property looked better than when I moved in! End of Tenancy Cleaning London is the best cleaning service I've ever hired.
The level of cleanliness was impeccable. End of Tenancy Cleaning London transformed my apartment, and I am grateful for their dedication.
I was concerned about the cost, but End of Tenancy Cleaning London provided excellent value for the quality of service. My property manager was impressed!
Moving is always stressful, but End of Tenancy Cleaning London made the end-of-tenancy cleaning part easy. I would use their services again without hesitation.
Finsbury: Where History and Modernity Converge
Finsbury, an eclectic district nestled within the bustling heart of London, is a captivating blend of history, culture, and contemporary living. This vibrant neighborhood has an enduring charm that draws both residents and visitors alike. Join us as we unravel the unique tapestry of Finsbury, where tradition meets innovation, before we explore the exceptional services offered by End of Tenancy Cleaning London within this dynamic locale.
Finsbury: A Microcosm of London's Diversity
🏛️ Historical Significance: Finsbury has roots that trace back to medieval times, with historic landmarks like the Finsbury Town Hall and the iconic St. Luke's Church reminding us of its rich heritage.
🎭 Arts and Culture: It's a hub of creativity with renowned venues like Sadler's Wells Theatre, showcasing world-class dance and performances, and the Estorick Collection of Modern Italian Art, a hidden gem for art enthusiasts.
🍽️ Gastronomic Delights: Finsbury offers a gastronomic journey through various cuisines. From street food stalls to fine dining, the choices are as diverse as the community itself.
🌳 Green Oases: Despite its urban setting, Finsbury boasts green spaces like Spa Fields Park and Bunhill Fields, providing a welcome respite from city life.
🚲 Cycle-Friendly: Finsbury is a cyclist's paradise with well-marked lanes and bike-sharing schemes, making it a sustainable and efficient way to explore the neighborhood.
🏙️ Modern Living: The district seamlessly integrates historic charm with modern living. Its proximity to the City of London makes it a prime location for professionals and young families.
🏫 Education Hub: Finsbury is home to educational institutions like City, University of London, attracting students from all corners of the world.
Now that we've immersed ourselves in the dynamic spirit of Finsbury, let's shift our focus to a service that understands the demands of urban living.
Transforming Your Finsbury Home
End of Tenancy Cleaning London, a trusted name in the city's cleaning industry, recognizes that a clean and inviting living space is essential in a neighborhood as vibrant as Finsbury. Whether you're preparing to move out or welcoming new tenants, their professional team is ready to make the process seamless. Here's a glimpse of their services:
🌆 Urban Expertise: They understand the unique challenges of urban living and tailor their services to suit your needs.
🌿 Eco-Conscious Cleaning: Their commitment to eco-friendly cleaning aligns perfectly with Finsbury's green ethos.
📆 Flexible Scheduling: They offer flexible scheduling options, ensuring that cleaning fits into your busy city life.
🔑 Key Assurance: With their key return guarantee, you can trust that your property is in safe hands.
🌟 Proven Excellence: Their exceptional track record and satisfied customers attest to their commitment to quality.
In Finsbury, where the past and present harmoniously coexist, maintaining a clean and inviting living space is not just a choice; it's a way of life. This fusion of history, culture, and modern convenience makes Finsbury a true gem within the vibrant mosaic of London, and it's only fitting that End of Tenancy Cleaning London stands ready to preserve the essence of this unique neighborhood.
Book cleaning services online near you