Unlock Your Deposit's Potential: End of Tenancy Cleaning Grays Inn
Tenant Satisfaction: Happy tenants are more likely to leave positive reviews and recommendations.
Local Community Support: By choosing us, you're supporting a local business and the community.
Positive First Impression: A clean property leaves a positive first impression on potential tenants or buyers.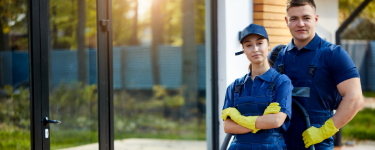 End of Tenancy Cleaning Near You
End of Tenancy Cleaners Near You
Cleaning Experts Near You
Cleaning Services Near You
What to Expect When You Hire End of Tenancy Cleaning in Grays Inn
Moving out of your rented property in Grays Inn, London, is a pivotal moment that brims with both excitement and the inevitable tinge of overwhelm. You've meticulously secured your new place, organized your belongings, and stand on the precipice of a fresh, new chapter in your life. Nevertheless, before you can fully immerse yourself in the anticipation of this transition, there's a critical step that must be conscientiously undertaken – the process of end-of-tenancy cleaning in Grays Inn.
This step holds paramount importance, serving as the bridge that connects your departure with the arrival of the next tenant. Its significance goes beyond the practical necessity of ensuring the return of your security deposit, although that is undoubtedly crucial in its own right. It extends to a broader responsibility – the duty to leave the property in a state of excellence, one that mirrors the high standards you likely encountered when you first moved in.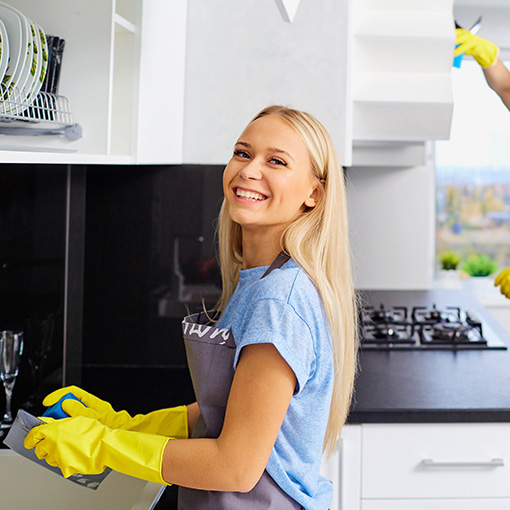 So, how does the end of tenancy cleaning process work when you hire End of Tenancy Cleaning London in Grays Inn? Here's a step-by-step breakdown:
Initial Assessment:

We start by assessing the size and condition of your property. This helps us determine the scope of work required and provide you with an accurate quote.

Scheduling:

We work around your schedule. You can choose a date and time that is convenient for you, whether it's during the week or on weekends.

Cleaning Day:

On the appointed day, our cleaning team arrives fully equipped and ready to get to work.
We follow a checklist that ensures no detail is overlooked.

Inspection:

After the cleaning is completed, we perform a thorough inspection to make sure everything meets our high standards.

Completion:

Once the inspection is successful, we consider the job done.
You can now confidently return the property to your landlord in Grays Inn.
Why Choose End of Tenancy Cleaning London
When it comes to end of tenancy cleaning in Grays Inn, you need a company you can trust. End of Tenancy Cleaning London has earned a reputation for excellence in the industry. Here's why we should be your top choice:
Local Expertise: We have extensive knowledge of the Grays Inn area, including the specific expectations of local landlords.
Professionalism: Our team is highly professional and takes pride in delivering top-notch cleaning services.
Affordability: We offer competitive rates without compromising on quality.
Customer Satisfaction: Our goal is to leave you and your landlord completely satisfied with our work.
Peace of Mind: With us, you can rest easy knowing that your end of tenancy cleaning in Grays Inn is in capable hands.
When it's time to move out of your rented property in Grays Inn, don't underestimate the importance of end of tenancy cleaning. Hiring a professional service like End of Tenancy Cleaning London ensures that you meet your landlord's expectations and get your security deposit back.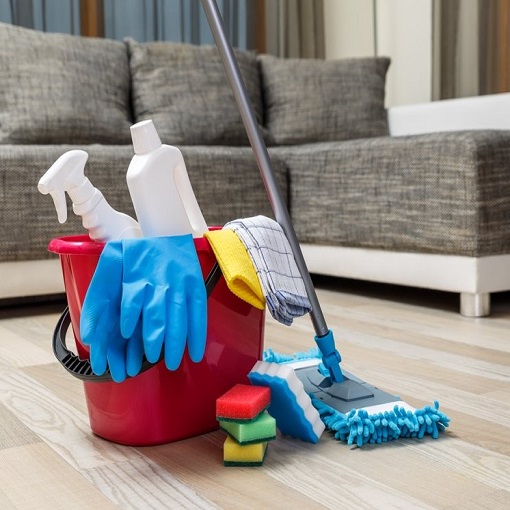 The Importance of End of Tenancy Cleaning
End of tenancy cleaning in Grays Inn is more than just a chore; it's a necessity. Landlords and property managers expect the property to be returned in the same pristine condition it was in when you moved in. Failure to do so can result in deductions from your deposit or even legal disputes. Therefore, hiring a professional end of tenancy cleaning service like End of Tenancy Cleaning London is often the wisest choice.
What to Expect When You Hire Us
At End of Tenancy Cleaning London, we understand the importance of leaving no stone unturned when it comes to cleaning a property before the end of your tenancy. Here's what you can expect when you choose our services in Grays Inn:
Comprehensive Cleaning:

Our experienced team will thoroughly clean every corner of your rented property, from top to bottom.
We will pay special attention to high-traffic areas, kitchens, bathrooms, and all living spaces.
Walls, floors, ceilings, windows, and fixtures will be spotless when we're done.

Professional Equipment:

We use state-of-the-art cleaning equipment and environmentally friendly cleaning agents to ensure the best results.
Our team is trained in the proper use of these tools to avoid any damage to the property.

Experienced Team:

Our cleaning professionals have extensive experience in end of tenancy cleaning.
They are well-versed in the specific requirements and standards expected by landlords in Grays Inn.

Customized Service:

We understand that every property is different. Our services are tailored to meet the unique needs of your rental property.
Whether you have a small studio apartment or a large house, we have the expertise to handle it.

Time-Efficient:

We know that time is of the essence when you're moving. Our team works efficiently to complete the job promptly without compromising on quality.

Affordable Rates:

We offer competitive pricing for our end of tenancy cleaning services in Grays Inn.
Our goal is to provide exceptional value for your money.

Guaranteed Satisfaction:

We stand by the quality of our work. If for any reason you or your landlord are not satisfied, we will address the issues promptly.
With our experienced team, state-of-the-art equipment, and commitment to customer satisfaction, we make the process hassle-free and leave your property spotless.
Contact us today to schedule your end of tenancy cleaning in Grays Inn, and take the first step towards a smooth transition to your new home.
What clients say about us
I couldn't believe my eyes when I walked into my apartment after the cleaning by End of Tenancy Cleaning London. It was sparkling! They truly exceeded my expectations.
The team from End of Tenancy Cleaning London was prompt, professional, and thorough. They made moving out stress-free, and I got my full deposit back. Highly recommend!
Fantastic service! The attention to detail was remarkable. I will definitely use End of Tenancy Cleaning London again and recommend them to my friends.
I was skeptical about hiring cleaners, but End of Tenancy Cleaning London did an outstanding job. They are worth every penny. Thank you!
I had a tight schedule, and End of Tenancy Cleaning London accommodated me with a last-minute booking. Their efficiency and quality were impressive.
I was worried about the stains on my carpets, but End of Tenancy Cleaning London worked magic. My landlord was amazed, and I got my deposit back in full.
The team at End of Tenancy Cleaning London was not only professional but also friendly. They made the whole process a breeze. Highly recommended for end-of-tenancy cleaning.
My property looked better than when I moved in! End of Tenancy Cleaning London is the best cleaning service I've ever hired.
The level of cleanliness was impeccable. End of Tenancy Cleaning London transformed my apartment, and I am grateful for their dedication.
I was concerned about the cost, but End of Tenancy Cleaning London provided excellent value for the quality of service. My property manager was impressed!
Moving is always stressful, but End of Tenancy Cleaning London made the end-of-tenancy cleaning part easy. I would use their services again without hesitation.
Exploring Grays Inn: Where History Meets Modernity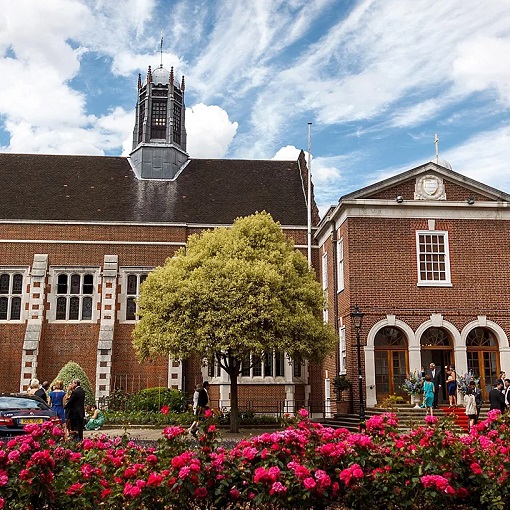 Grays Inn, nestled in the heart of London, is a district that beautifully encapsulates the city's rich history and its vibrant, contemporary spirit. It's a place where old-world charm coexists harmoniously with the hustle and bustle of modern urban life. Here, we'll take a closer look at Grays Inn and also introduce you to End of Tenancy Cleaning London, a top-notch cleaning team serving this dynamic neighborhood.
Grays Inn: A Glimpse into History
Historical Significance: Grays Inn is one of London's four Inns of Court, steeped in centuries of legal tradition. It dates back to at least 1370 and has been a hub for legal professionals ever since.
Architectural Elegance: Stroll through its cobbled streets, and you'll encounter a delightful blend of Georgian and Victorian architecture. The imposing red-brick buildings are a testament to the area's historical importance.
Green Spaces: Grays Inn Gardens, a hidden gem within this bustling city, offers a peaceful oasis of greenery. It's a perfect spot for a leisurely picnic or a quiet afternoon read.
Cultural Hub: The area is home to various cultural attractions, including art galleries and theaters. The Charles Dickens Museum, celebrating the life and works of the famous author, is just a stone's throw away.
Diverse Community: Grays Inn is a microcosm of London's diversity. Its residents represent a wide range of backgrounds and cultures, contributing to a rich tapestry of experiences.
Now, let's turn our attention to End of Tenancy Cleaning London, a trusted cleaning team serving the Grays Inn area.
Professionalism: With years of experience, they have earned a reputation for their professionalism and attention to detail.
Comprehensive Services: End of Tenancy Cleaning London offers a wide range of cleaning services tailored to meet the specific needs of both tenants and landlords. This includes deep cleaning of all areas, carpet cleaning, and appliance cleaning.
Eco-Friendly Practices: They are committed to environmentally friendly cleaning practices, using eco-friendly products that are safe for your home and the planet.
Flexible Scheduling: Their flexible scheduling options ensure that you can book a cleaning that fits your timeline, whether you're moving in or out of a property.
Customer Satisfaction: The company prides itself on customer satisfaction, with a team of dedicated professionals who go the extra mile to ensure your property is spotless.
In Grays Inn, you'll find a neighborhood that seamlessly blends the historical with the contemporary, and with End of Tenancy Cleaning London, you have a reliable partner for keeping your living spaces pristine. Whether you're a longtime resident or a newcomer to this enchanting district, Grays Inn has something unique to offer, and End of Tenancy Cleaning London is here to make sure your home is in perfect condition.
Book cleaning services online near you