Elevate Your Move-Out Experience: End of Tenancy in Hainault
Emergency Response: If there's a cleaning emergency, we can respond promptly to address it.
Streamlined Process: Our streamlined cleaning process minimizes disruption to your routine.
No Hidden Charges: You'll receive transparent pricing with no hidden fees.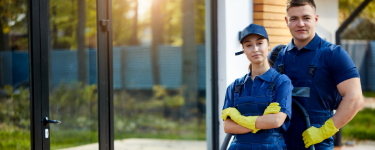 End of Tenancy Cleaning Near You
End of Tenancy Cleaners Near You
Cleaning Experts Near You
Cleaning Services Near You
Elevating Cleanliness and Quality: End of Tenancy Cleaning Services in Hainault
At End of Tenancy Cleaning London, we deeply appreciate the profound impact of a clean and hygienic living environment on the well-being of both tenants and landlords alike. Whether you find yourself as a tenant preparing to move out or a landlord diligently priming your property for new occupants in Hainault, our comprehensive end of tenancy cleaning services have been meticulously crafted to serve as the linchpin for a seamless transition. Our primary mission is to uphold and even surpass the highest standards of cleanliness, ensuring that every space we touch gleams with the brilliance of professionalism.
With a resounding reputation as one of the foremost end-of-tenancy cleaning contractors in London, our unwavering commitment to excellence permeates every facet of our work. We take pride in our proven track record, one that showcases not only our competence but also our dedication to elevating the cleaning experience.
We understand that moving in or out of a property can be a time of transition and change, often accompanied by stress and anticipation. It's precisely during these moments that our expert team steps in, offering a sense of assurance and reliability that your property will be treated with the utmost care and thoroughness.
Why Are End of Tenancy Cleaning Services Important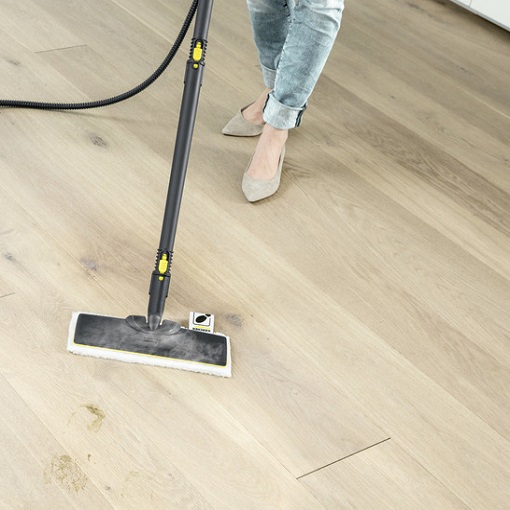 Moving can be a stressful endeavor, and ensuring that your rental property is in impeccable condition is often a daunting task.
However, neglecting the importance of thorough end of tenancy cleaning can have significant repercussions:
Deposit Recovery: Landlords have the right to withhold part or all of your deposit if the property is not returned in the same condition as when you moved in.
Professional end of tenancy cleaning can help you maximize your deposit refund.
Attracting New Tenants: For landlords, a sparkling clean property is more appealing to potential tenants.
It can reduce vacancy periods and increase rental income.
Health and Well-being: A clean living space is essential for the health and well-being of both tenants and landlords.
Dust, allergens, and mold can accumulate over time, leading to respiratory issues and allergies.
Our Commitment to Environmental Sustainability
In our pursuit of excellence, we are also committed to environmental sustainability. We use eco-friendly cleaning products and practices, minimizing our carbon footprint and promoting a healthier living environment for all.
Why Choose End of Tenancy Cleaning London in Hainault?
Experienced Team: Our highly trained and experienced cleaning professionals know the ins and outs of end of tenancy cleaning. They are skilled in handling all types of properties, from apartments to houses.
State-of-the-Art Equipment: We invest in the latest cleaning equipment and technology to deliver outstanding results efficiently and effectively.
Customized Solutions: We understand that every property is unique. Our services are tailored to meet your specific needs and the requirements of your property in Hainault.
Competitive Pricing: We offer competitive pricing without compromising on the quality of our service. We believe that a clean living space should be accessible to everyone.
Customer Satisfaction: Our track record of satisfied clients in Hainault speaks for itself. We take pride in our commitment to exceeding your expectations.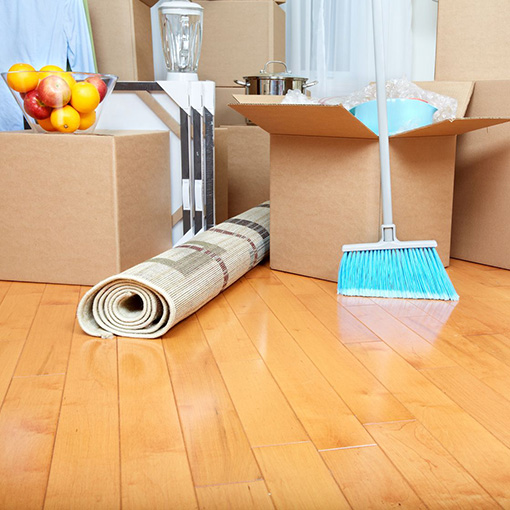 Our Comprehensive End of Tenancy Cleaning Services
1. Thorough Cleaning of all Rooms
We leave no corner untouched. From bedrooms and living rooms to kitchens and bathrooms, our team ensures every space is meticulously cleaned and sanitized.
2. Appliance Cleaning
Kitchen appliances like ovens, refrigerators, and microwaves are cleaned inside and out, removing grease, stains, and odors.
3. Carpets and Upholstery
We deep clean carpets and upholstery, eliminating stains and odors, and leaving them fresh and rejuvenated.
4. Windows and Mirrors
Crystal clear windows and mirrors enhance the overall appearance of the property.
5. Bathroom Sanitization
Bathrooms are thoroughly sanitized, tackling grime, limescale, and mold buildup.
6. Floor Cleaning
We clean and disinfect all types of flooring, ensuring they look as good as new.
7. Exterior Areas
For landlords, we also offer exterior cleaning services, making sure the property's curb appeal is top-notch.
Contact Us for Your End of Tenancy Cleaning in Hainault
Don't leave the cleanliness of your rental property to chance. Whether you're a tenant looking to secure your deposit or a landlord aiming to attract new tenants, End of Tenancy Cleaning London is here to help. With our meticulous attention to detail and dedication to a cleaner, healthier living environment, we are your trusted partner for end of tenancy cleaning in Hainault.
Contact us today to schedule your end of tenancy cleaning service, and experience the difference that professionalism, expertise, and commitment can make. Your satisfaction is our priority, and we look forward to serving you in Hainault and beyond.
Remember, when it comes to end of tenancy cleaning in Hainault, we are your premier choice. Trust us to leave your property spotless, ensuring a seamless transition for tenants and landlords alike.
What clients say about us
I couldn't believe my eyes when I walked into my apartment after the cleaning by End of Tenancy Cleaning London. It was sparkling! They truly exceeded my expectations.
The team from End of Tenancy Cleaning London was prompt, professional, and thorough. They made moving out stress-free, and I got my full deposit back. Highly recommend!
Fantastic service! The attention to detail was remarkable. I will definitely use End of Tenancy Cleaning London again and recommend them to my friends.
I was skeptical about hiring cleaners, but End of Tenancy Cleaning London did an outstanding job. They are worth every penny. Thank you!
I had a tight schedule, and End of Tenancy Cleaning London accommodated me with a last-minute booking. Their efficiency and quality were impressive.
I was worried about the stains on my carpets, but End of Tenancy Cleaning London worked magic. My landlord was amazed, and I got my deposit back in full.
The team at End of Tenancy Cleaning London was not only professional but also friendly. They made the whole process a breeze. Highly recommended for end-of-tenancy cleaning.
My property looked better than when I moved in! End of Tenancy Cleaning London is the best cleaning service I've ever hired.
The level of cleanliness was impeccable. End of Tenancy Cleaning London transformed my apartment, and I am grateful for their dedication.
I was concerned about the cost, but End of Tenancy Cleaning London provided excellent value for the quality of service. My property manager was impressed!
Moving is always stressful, but End of Tenancy Cleaning London made the end-of-tenancy cleaning part easy. I would use their services again without hesitation.
Hainault: A Serene Suburb in London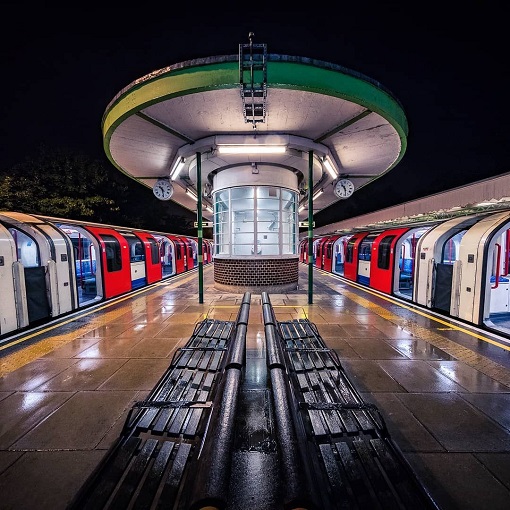 Location: Hainault is a charming suburban area situated in the northeastern part of London, within the London Borough of Redbridge. It's approximately 12 miles away from the city center, offering residents a peaceful retreat from the hustle and bustle of urban life while still being well-connected to the heart of London.
Natural Beauty: Hainault is renowned for its stunning natural beauty. Hainault Forest Country Park is a prominent natural attraction, boasting acres of lush greenery, woodlands, and picturesque lakes. It's a favorite spot for locals and visitors alike, providing opportunities for leisurely walks, picnics, and wildlife observation.
Cultural Diversity: The community in Hainault reflects London's rich cultural diversity. Residents hail from various backgrounds, making it a welcoming and inclusive neighborhood. This diversity is also reflected in the local cuisine, with a wide range of international restaurants and eateries to explore.
Transportation: Hainault benefits from excellent transportation links. The Hainault tube station, served by the Central Line, provides a direct route to central London. Additionally, there are several bus routes connecting Hainault to neighboring areas, making commuting convenient for residents.
Education: Families in Hainault have access to a selection of good schools, both primary and secondary. This makes it an attractive choice for families looking to settle in a peaceful environment without compromising on education.
How We Serve You in Hainault
End of Tenancy Cleaning London's team in Hainault offers top-notch end-of-tenancy cleaning services to residents and landlords in this beautiful suburb. They are part of one of London's leading cleaning contractors, known for their professionalism and commitment to ensuring homes are left in pristine condition during this critical transition period.
Key Features of End of Tenancy Cleaning London's Services in Hainault:
Comprehensive Cleaning: Their team thoroughly cleans all areas of the property, including kitchens, bathrooms, living spaces, and bedrooms, leaving no corner untouched.
Experienced Professionals: End of Tenancy Cleaning London employs experienced and trained cleaning professionals who understand the specific requirements of end-of-tenancy cleaning.
Quality Assurance: They take pride in their work and ensure that the cleaning meets the highest standards, ensuring a smooth transition for both tenants and landlords.
Affordable Pricing: Despite their high-quality service, End of Tenancy Cleaning London offers competitive pricing, making it accessible to a wide range of clients in Hainault.
In Hainault, the presence of End of Tenancy Cleaning London's team provides peace of mind to both tenants and landlords, knowing that their properties will be impeccably clean, contributing to a positive moving experience.
Hainault's blend of natural beauty, cultural diversity, and convenient transportation links make it an attractive place to live within the Greater London area. With services like End of Tenancy Cleaning London available, residents and newcomers can enjoy a hassle-free transition when moving in or out of this lovely suburb.
Book cleaning services online near you