Elevate Your Departure: End of Tenancy Cleaning Services in Hayes
24/7 Customer Support: Our customer support team is available around the clock to address any questions or concerns.
End-of-Tenancy Inspection Support: We can provide guidance and support during the end-of-tenancy inspection, ensuring a smooth handover process.
Online Booking: Our user-friendly online booking system allows you to schedule services at your convenience.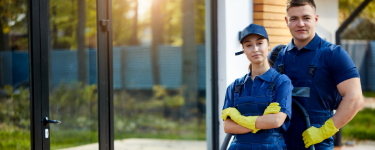 End of Tenancy Cleaning Near You
End of Tenancy Cleaners Near You
Cleaning Experts Near You
Cleaning Services Near You
Your Guide to High-Quality End of Tenancy Cleaning Services in Hayes
We recognize that the process of moving can be quite the financial undertaking, and that's precisely why we're delighted to be your source of invaluable tips on securing affordable yet uncompromisingly high-quality end of tenancy cleaning services in Hayes.
As we all know, moving entails various expenses, from packing materials to transportation costs. In this dynamic and often expensive journey, finding cost-effective solutions is vital. However, when it comes to the cleanliness and condition of your former residence, there should be no compromise.
In Hayes, where quality living spaces are prized, ensuring that your property is left in impeccable condition is not only a gesture of respect towards your landlord but also a means of safeguarding your deposit. Fortunately, achieving this doesn't have to strain your budget.
Why Choose End of Tenancy Cleaning London in Hayes
When you choose End of Tenancy Cleaning London for your end of tenancy cleaning needs in Hayes, you're not just choosing affordability; you're choosing quality, reliability, and peace of mind.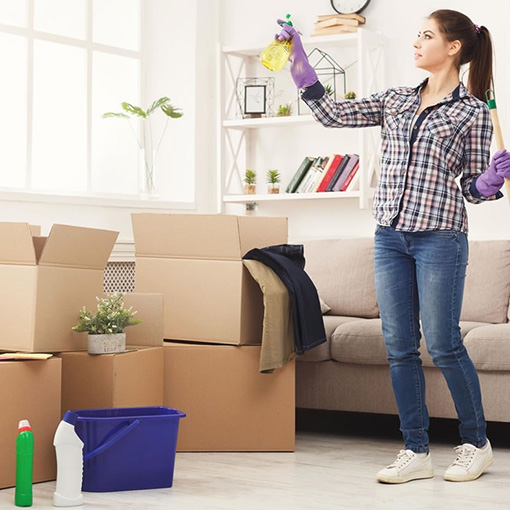 Experienced Team: Our dedicated team in Hayes brings years of invaluable experience to the table. They are meticulously trained to handle every aspect of end-of-tenancy cleaning with efficiency and precision. Their expertise ensures that no detail is overlooked, guaranteeing that your property is returned to its pristine state.
Transparent Pricing: At End of Tenancy Cleaning London, we believe in absolute transparency when it comes to pricing. With us, you will always be fully aware of what you're paying for, without any hidden fees or unpleasant surprises. Our honest and straightforward approach ensures that you can trust us with your budget.
Eco-Friendly Products: We prioritize not only your well-being but also the health of the environment. Our commitment to sustainability is evident through our use of eco-friendly cleaning products. These products are not only safe for your family and pets but also contribute to a greener, healthier world.
Local Knowledge: Our strong presence in Hayes means we possess an intimate understanding of the unique cleaning challenges and expectations of the community. We're not just a cleaning service; we are a local partner that comprehends the specific needs of the area. This local knowledge equips us to address your cleaning requirements in a manner that aligns perfectly with the standards and preferences of Hayes residents.
Our Commitment to Quality, Affordability, and Hayes
Before we dive into the budget-friendly tips, let's reaffirm our commitment to delivering top-notch end of tenancy cleaning services in Hayes:
Quality Assurance: At End of Tenancy Cleaning London, quality is our top priority. We take pride in our experienced team, modern cleaning techniques, and eco-friendly products to ensure the highest standards in cleanliness and hygiene.
Affordability: We believe that everyone deserves a clean start, and that's why we offer competitive prices without compromising on quality. Your budget constraints won't stop us from providing you with a sparkling clean space.
Hayes Expertise: With our strong presence in Hayes, we understand the unique needs of the local community. Our services are tailored to meet the expectations and requirements of Hayes residents.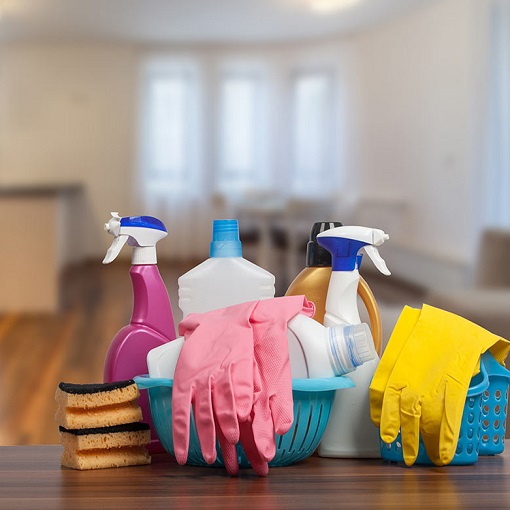 Budget-Friendly Tips for End of Tenancy Cleaning in Hayes
One of the most effective ways to save on end of tenancy cleaning is to plan well in advance. Waiting until the last minute can lead to rush fees or limited availability. By scheduling your cleaning service ahead of time, you can often secure a better rate.
Don't settle for the first cleaning service you come across. Take the time to collect quotes from multiple providers in Hayes. This will give you a clear understanding of the average price range for end of tenancy cleaning in the area, helping you make an informed decision.
Look for cleaning companies like ours that offer customized packages. Instead of paying for services you don't need, choose a package that aligns with your specific cleaning requirements. This can significantly reduce costs.
If you require additional services like carpet cleaning, window cleaning, or upholstery cleaning, consider bundling them together. Many cleaning companies, including ours, offer discounts for combining multiple services into one comprehensive cleaning package.
While some cleaning tasks require professional expertise and equipment, there are smaller tasks you can tackle yourself. For example, you can declutter, remove personal items, and do some basic cleaning before the professionals arrive. This can reduce the time and cost of the cleaning service.
Keep an eye out for special offers and promotions from cleaning companies in Hayes. These can provide significant savings without compromising on the quality of service.
Get Your Affordable End of Tenancy Cleaning Quote Today
Don't let the cost of end of tenancy cleaning in Hayes hold you back from a fresh start in your new home. Contact End of Tenancy Cleaning London today for a free, no-obligation quote. We're here to make your move smoother, your home cleaner, and your budget happier. Affordable and quality end of tenancy cleaning services are just a call or click away!
What clients say about us
I couldn't believe my eyes when I walked into my apartment after the cleaning by End of Tenancy Cleaning London. It was sparkling! They truly exceeded my expectations.
The team from End of Tenancy Cleaning London was prompt, professional, and thorough. They made moving out stress-free, and I got my full deposit back. Highly recommend!
Fantastic service! The attention to detail was remarkable. I will definitely use End of Tenancy Cleaning London again and recommend them to my friends.
I was skeptical about hiring cleaners, but End of Tenancy Cleaning London did an outstanding job. They are worth every penny. Thank you!
I had a tight schedule, and End of Tenancy Cleaning London accommodated me with a last-minute booking. Their efficiency and quality were impressive.
I was worried about the stains on my carpets, but End of Tenancy Cleaning London worked magic. My landlord was amazed, and I got my deposit back in full.
The team at End of Tenancy Cleaning London was not only professional but also friendly. They made the whole process a breeze. Highly recommended for end-of-tenancy cleaning.
My property looked better than when I moved in! End of Tenancy Cleaning London is the best cleaning service I've ever hired.
The level of cleanliness was impeccable. End of Tenancy Cleaning London transformed my apartment, and I am grateful for their dedication.
I was concerned about the cost, but End of Tenancy Cleaning London provided excellent value for the quality of service. My property manager was impressed!
Moving is always stressful, but End of Tenancy Cleaning London made the end-of-tenancy cleaning part easy. I would use their services again without hesitation.
Hayes: A Charming Suburb in London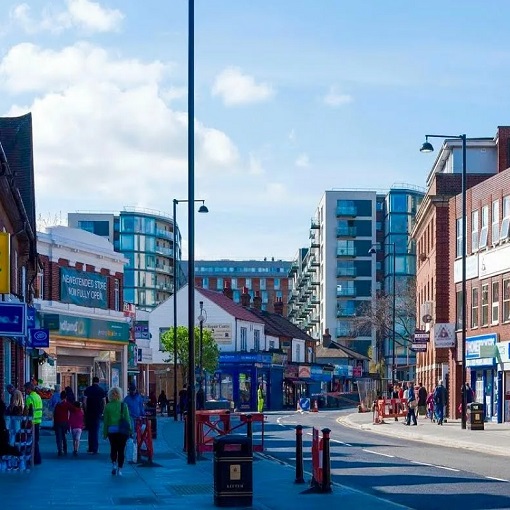 Hayes is a picturesque suburb that boasts a rich history and a vibrant community. This quaint neighborhood, situated in the London Borough of Hillingdon, offers a unique blend of modern amenities and a touch of old-world charm. Here's a closer look at what makes Hayes a special place to live and visit:
Local Attractions:
Barra Hall Park: A beautiful green space perfect for picnics and leisurely walks.
Yeading Brook Meadows: A serene nature reserve with walking trails, ideal for nature enthusiasts.
Church of St. Mary the Virgin: A historic church with stunning architecture and a peaceful atmosphere.
Transportation:
Hayes & Harlington Railway Station: Well-connected to London Paddington and Heathrow Airport.
Bus Services: Extensive bus routes connecting Hayes to surrounding areas.
Heathrow Airport: Just a stone's throw away, making international travel a breeze.
Community and Lifestyle:
Shopping: The town center features a range of shops, including high-street brands, boutiques, and local markets.
Dining: From traditional British pubs to international cuisine, Hayes offers a diverse culinary scene.
Community Events: Hayes hosts various community events, including festivals, fairs, and cultural celebrations throughout the year.
Sports and Recreation: The area provides facilities for sports enthusiasts, including football, cricket, and golf.
Quality Service You Can Trust
End of Tenancy Cleaning London is a reputable cleaning contractor serving Hayes and the surrounding areas. With a commitment to excellence and customer satisfaction, they provide top-notch end-of-tenancy cleaning services. Here's why you can rely on their team:
Experienced Professionals: End of Tenancy Cleaning London's team in Hayes consists of skilled and experienced cleaning professionals who understand the unique cleaning needs of tenants and landlords in the area.
Comprehensive Cleaning: They offer thorough end-of-tenancy cleaning services that cover every corner of your rental property, ensuring it meets the highest cleaning standards.
Advanced Equipment: Their team uses state-of-the-art cleaning equipment and eco-friendly cleaning products to achieve outstanding results while being environmentally conscious.
Customer Satisfaction: End of Tenancy Cleaning London in Hayes prides itself on delivering cleaning services that leave clients satisfied, helping tenants get their deposits back and landlords prepare their properties for new occupants.
Local Expertise: Being a local company, they have a deep understanding of the specific cleaning requirements in Hayes and are dedicated to maintaining the area's cleanliness.
In Hayes, End of Tenancy Cleaning London is your trusted partner for ensuring your rental property is spotless when you move in or out. Their commitment to quality and professionalism aligns perfectly with the community's values, making them a preferred choice for end-of-tenancy cleaning services in this charming London suburb.
Book cleaning services online near you