Your Clean Start Awaits: End of Tenancy Cleaning in Highgate
Property Restoration: We specialize in restoring properties to their best possible condition.
Resource Efficiency: Our cleaning methods are designed for maximum resource efficiency.
Enhanced Property Functionality: We ensure that all fixtures and appliances are in proper working order.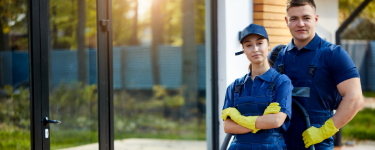 End of Tenancy Cleaning Near You
End of Tenancy Cleaners Near You
Cleaning Experts Near You
Cleaning Services Near You
End of Tenancy Cleaning in Highgate for Multigenerational Homes: Catering to Diverse Needs
As the vibrant neighborhood of Highgate in London continues to evolve, so do the dynamics of its resident population. Highgate is not only a place where history and modernity coexist but also a community that welcomes people from various walks of life.
One of the unique challenges in this diverse neighborhood is the existence of multigenerational homes, where different age groups cohabit under one roof. At End of Tenancy Cleaning London, we understand the special cleaning needs of such households and are committed to providing top-notch services tailored to cater to these diverse requirements.
Addressing Diverse Cleaning Needs
Tailored Cleaning Plans
We recognize that a one-size-fits-all approach doesn't work when it comes to end of tenancy cleaning in Highgate's multigenerational homes.
Our experienced team conducts a thorough assessment of your property to understand the specific requirements of each part of the house. This enables us to create customized cleaning plans that address the concerns of all residents, irrespective of their age.
Gentle Cleaning for Seniors
For the older members of the household, we prioritize gentle cleaning techniques. Delicate surfaces, cherished heirlooms, and sentimental items require special attention.
Our experts use non-abrasive, eco-friendly cleaning products to ensure the safety of these treasured possessions.
Child-Friendly Cleaning
Families with young children often have concerns about the chemicals used in cleaning. We take these concerns seriously. Our Highgate end of tenancy cleaning services include the option for child-friendly cleaning products that are both safe and effective.
You can have peace of mind knowing that your little ones are not exposed to harmful substances.
Our Comprehensive Cleaning Checklist
Our commitment to providing top-notch end of tenancy cleaning in Highgate is reflected in our comprehensive checklist.
Here are some of the key tasks we perform:
Thorough Surface Cleaning: We clean and disinfect all surfaces, ensuring a fresh and hygienic environment.
Appliance Cleaning: From ovens to refrigerators, we leave no appliance unturned, ensuring they are spotless and odor-free.
Floor and Carpet Cleaning: Our experts use industry-leading techniques to revive tired carpets and flooring, leaving them looking as good as new.
Bathroom Sanitization: We pay special attention to bathrooms, where cleanliness is of utmost importance.
Tiles, grout, and fixtures are meticulously cleaned and sanitized.
Window Cleaning: We ensure your windows are crystal clear, allowing natural light to flood your living spaces.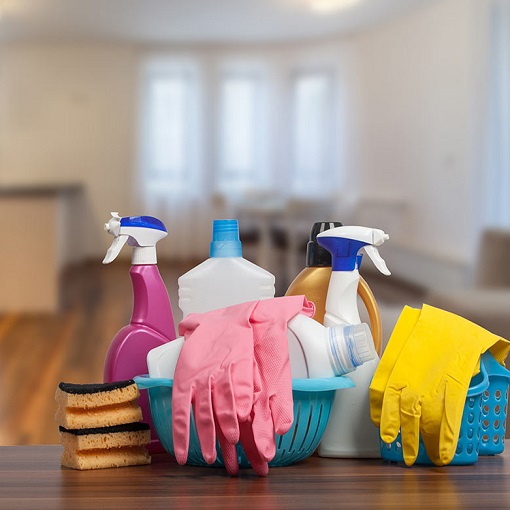 The End Result: A Happy Home for All
At End of Tenancy Cleaning London in Highgate, our goal is simple – to leave your multigenerational home in pristine condition. We want every member of your household, from the youngest to the oldest, to walk into a space that not only looks immaculate but also feels safe and healthy. We take pride in being one of the leading London end-of-tenancy cleaning contractors, and our commitment to excellence shines through in every job we undertake.
The Highgate Melting Pot
Highgate has long been known for its eclectic mix of residents. From young professionals seeking proximity to the city to families looking for a tranquil atmosphere and retirees cherishing their golden years, this neighborhood offers something for everyone. Consequently, multigenerational homes have become a common sight here.
In these homes, you might find grandparents who have lived in Highgate for decades, parents who have settled down, and younger members of the family just starting their journey. Each group has its own unique needs and expectations when it comes to cleanliness and hygiene. This is where our specialized end of tenancy cleaning services in Highgate come into play.
Contact Us Today
If you are in need of end of tenancy cleaning in Highgate for your multigenerational home, don't hesitate to reach out to us. We are just a phone call away. Let us take care of the cleaning so that you can focus on making cherished memories with your loved ones in your beautifully maintained home. Contact End of Tenancy Cleaning London today and experience the difference of a professional touch.
In Highgate, where diversity is celebrated, End of Tenancy Cleaning London is proud to be your cleaning partner, catering to the unique needs of your multigenerational home. Join our satisfied customers who have experienced the transformation of their living spaces, and let us leave you with a home that's truly a haven for all generations.
What clients say about us
I couldn't believe my eyes when I walked into my apartment after the cleaning by End of Tenancy Cleaning London. It was sparkling! They truly exceeded my expectations.
The team from End of Tenancy Cleaning London was prompt, professional, and thorough. They made moving out stress-free, and I got my full deposit back. Highly recommend!
Fantastic service! The attention to detail was remarkable. I will definitely use End of Tenancy Cleaning London again and recommend them to my friends.
I was skeptical about hiring cleaners, but End of Tenancy Cleaning London did an outstanding job. They are worth every penny. Thank you!
I had a tight schedule, and End of Tenancy Cleaning London accommodated me with a last-minute booking. Their efficiency and quality were impressive.
I was worried about the stains on my carpets, but End of Tenancy Cleaning London worked magic. My landlord was amazed, and I got my deposit back in full.
The team at End of Tenancy Cleaning London was not only professional but also friendly. They made the whole process a breeze. Highly recommended for end-of-tenancy cleaning.
My property looked better than when I moved in! End of Tenancy Cleaning London is the best cleaning service I've ever hired.
The level of cleanliness was impeccable. End of Tenancy Cleaning London transformed my apartment, and I am grateful for their dedication.
I was concerned about the cost, but End of Tenancy Cleaning London provided excellent value for the quality of service. My property manager was impressed!
Moving is always stressful, but End of Tenancy Cleaning London made the end-of-tenancy cleaning part easy. I would use their services again without hesitation.
Highgate: Where History and Tranquility Converge
Highgate, a charming neighborhood in North London, seamlessly blends rich history with a serene, village-like atmosphere. This enclave has long been a magnet for those seeking refuge from the city's hustle and bustle. Let's take a leisurely stroll through the cobblestone streets of Highgate before we delve into the exceptional services offered by End of Tenancy Cleaning London in this quaint corner of the city.
🏰 Historical Enchantment: Highgate boasts an array of historical landmarks, including the renowned Highgate Cemetery. This Victorian burial ground is the resting place of notable figures like Karl Marx and George Eliot.
🌳 Green Oasis: Highgate Wood and Hampstead Heath provide lush, sprawling green spaces for picnics, leisurely walks, and even a refreshing swim in the famous Hampstead Ponds.
🏡 Architectural Beauty: The streets of Highgate are lined with elegant Georgian and Victorian homes, displaying the neighborhood's architectural grandeur.
🎭 Cultural Haven: The area exudes culture, with the historic Jacksons Lane Theatre and Highgate Literary and Scientific Institution hosting events that nurture the arts and intellectual pursuits.
🍽️ Gastronomic Delights: Highgate's dining scene is a blend of traditional pubs, trendy bistros, and cozy cafés. It's a food lover's paradise.
🌿 Natural Tranquility: The Highgate Cemetery offers not just historical intrigue but also a serene escape from the city's chaos, with its winding paths and ivy-covered tombstones.
Now, as we've reveled in the charm of Highgate, let's shift our focus to a service that understands the importance of preserving the unique character of this neighborhood.
Elevating Highgate's Elegance
End of Tenancy Cleaning London, a distinguished end-of-tenancy cleaning service, recognizes the significance of maintaining Highgate's pristine allure. Whether you're moving in or out of one of its historic homes, their professional team ensures every corner sparkles:
🧽 Thorough Cleaning: No detail is too small for their meticulous approach, ensuring your residence gleams with a renewed freshness.
🌿 Eco-Friendly Commitment: Their use of eco-friendly cleaning products aligns perfectly with Highgate's dedication to preserving nature.
🕒 Convenience Matters: Flexible scheduling options accommodate the demands of Highgate's discerning residents.
🔑 Security Assurance: Their key return guarantee offers you peace of mind as you transition into or out of this cherished neighborhood.
🌟 Proven Excellence: With a record of satisfied clients, their reputation for exceptional service is well-established.
Highgate, with its historical allure and tranquil ambiance, deserves a cleaning service that respects its unique character. End of Tenancy Cleaning London rises to the occasion, ensuring that as you step into Highgate's enchanting world, your home is a reflection of its timeless charm.
Book cleaning services online near you