Beyond Clean: End of Tenancy Experts in Isle of Dogs
Peaceful Handover: Our goal is to ensure a peaceful handover of the property between tenants.
Budget-Friendly Options: We offer budget-friendly packages to suit various financial constraints.
Peace of Mind: Hiring us gives you peace of mind that your property will be in top condition.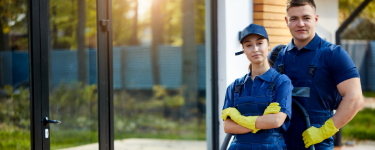 End of Tenancy Cleaning Near You
End of Tenancy Cleaners Near You
Cleaning Experts Near You
Cleaning Services Near You
Timing Your End-of-Tenancy Cleaning in Isle of Dogs: A Comprehensive Guide
When it comes to providing exceptional cleaning services in Isle of Dogs, End of Tenancy Cleaning London stands at the forefront of the industry. As one of London's leading end-of-tenancy cleaning contractors, we recognize that the timing of your end-of-tenancy cleaning is a pivotal decision that can significantly influence your entire moving experience. The burning question often is: should you schedule the cleaning before or after moving out? It's a choice that can have far-reaching implications, impacting everything from your deposit refund to your peace of mind during the transition.
In this comprehensive guide, we aim to provide you with the insights and information you need to make an informed decision tailored to your Isle of Dogs property. We understand that this choice is not one-size-fits-all, as each situation is unique. Therefore, we delve deep into the pros and cons of both options, allowing you to weigh the advantages and disadvantages to determine the most suitable course of action for your specific circumstances.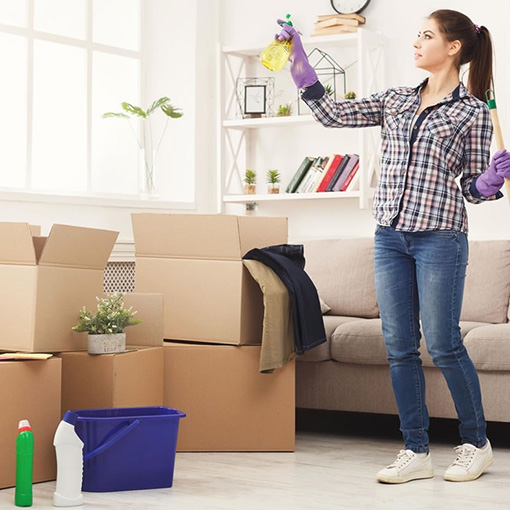 Pros:
Complete Freedom: You can use your property until the last minute without restrictions, making your move smoother.
No Recontamination Risk: Since you've already vacated the premises, there's no risk of recontamination, ensuring a pristine final clean.
No Coordination Hassles: You won't have to worry about aligning your move-out date with the cleaning schedule.
Cons:
Time Crunch: Cleaning after moving out can be time-consuming, especially if the property has accumulated dirt and grime over time.
Deposit Issues: If any issues are discovered during the post-move-out inspection, your deposit may be at risk, leaving you with less control over the situation.
Potential Delays: If the property requires extensive cleaning, it might delay its readiness for new occupants, affecting your rental income or sale timeline.
Pros:
Fresh Start: Opting for end of tenancy cleaning in Isle of Dogs before you move out ensures that your new occupants (if any) enter a pristine environment. It's a courteous and considerate gesture.
No Time Pressure: You have ample time to thoroughly clean every nook and cranny without the stress of tight moving schedules.
Damage Assessment: Cleaning before moving allows you to identify any potential damages or issues that may have gone unnoticed during your tenancy, giving you the chance to address them before your deposit is returned.
Enhanced Property Appeal: A sparkling clean property is more appealing to potential buyers or new tenants, increasing your chances of a quicker sale or rental.
Cons:
Limited Usage: You won't be able to use certain areas or appliances after they've been cleaned, which can be inconvenient if you're still living in the property.
Risk of Recontamination: If you continue to live in the property for an extended period after cleaning, there's a chance it may get dirty again before you move out.
Coordination Challenges: Coordinating the cleaning with your move-out date can be tricky, potentially causing delays or overlaps.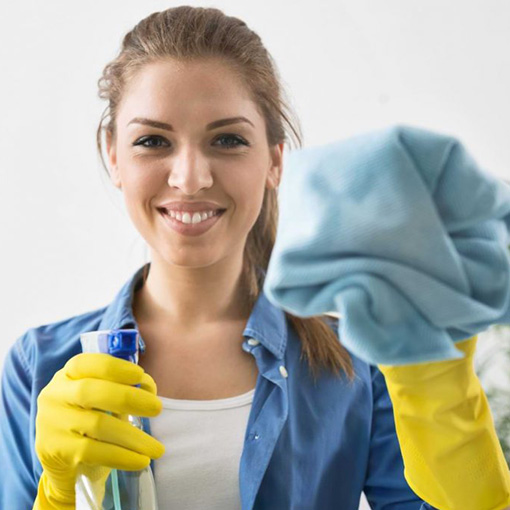 At End of Tenancy Cleaning London, we firmly advocate for a comprehensive and balanced approach when it comes to the crucial task of end of tenancy cleaning in Isle of Dogs. We understand that this process is not just about tidying up a space but about ensuring a seamless transition for both tenants and landlords. Our approach involves two key phases, each serving a distinct purpose.
Phase One: Thorough Cleaning Before Moving
Before you bid adieu to your current residence, we recommend starting with a thorough cleaning session. This initial step is vital as it allows you to address any pre-existing cleanliness issues and maintain the property in a respectful condition. It sets the stage for a fresh start and provides an opportunity to assess any potential damages that may have occurred during your tenancy. However, it's important to note that this phase may require careful coordination with your move-out timeline and could limit your usage of certain areas of the property.
Phase Two: Final Touch-Up Cleaning After Moving Out
Once you've completed your move, it's time for the second phase of our approach – the final touch-up cleaning. This step ensures that the property is left in impeccable condition for the next occupants, providing you with complete freedom to carry out your move without the constraints of cleaning tasks. However, it's worth considering that post-move cleaning can be time-consuming and comes with the risk of potential deposit deductions if not executed meticulously.
Key Takeaways
End of tenancy cleaning in Isle of Dogs is a critical step in ensuring a smooth transition for both tenants and landlords. The cleaning process can significantly impact your move-out experience, and our recommendation is to combine both pre-move and post-move cleaning for the best results. This balanced approach allows you to address cleanliness issues and damage assessment before moving, while also ensuring the property is in perfect condition after your departure.
At End of Tenancy Cleaning London, we have a dedicated team of experienced professionals ready to assist you with your end-of-tenancy cleaning needs in Isle of Dogs. Contact us today to schedule your cleaning and ensure a hassle-free transition for all parties involved. Trust us for end of tenancy cleaning in Isle of Dogs, and experience the difference in cleanliness and convenience. Your satisfaction is our top priority.
What clients say about us
I couldn't believe my eyes when I walked into my apartment after the cleaning by End of Tenancy Cleaning London. It was sparkling! They truly exceeded my expectations.
The team from End of Tenancy Cleaning London was prompt, professional, and thorough. They made moving out stress-free, and I got my full deposit back. Highly recommend!
Fantastic service! The attention to detail was remarkable. I will definitely use End of Tenancy Cleaning London again and recommend them to my friends.
I was skeptical about hiring cleaners, but End of Tenancy Cleaning London did an outstanding job. They are worth every penny. Thank you!
I had a tight schedule, and End of Tenancy Cleaning London accommodated me with a last-minute booking. Their efficiency and quality were impressive.
I was worried about the stains on my carpets, but End of Tenancy Cleaning London worked magic. My landlord was amazed, and I got my deposit back in full.
The team at End of Tenancy Cleaning London was not only professional but also friendly. They made the whole process a breeze. Highly recommended for end-of-tenancy cleaning.
My property looked better than when I moved in! End of Tenancy Cleaning London is the best cleaning service I've ever hired.
The level of cleanliness was impeccable. End of Tenancy Cleaning London transformed my apartment, and I am grateful for their dedication.
I was concerned about the cost, but End of Tenancy Cleaning London provided excellent value for the quality of service. My property manager was impressed!
Moving is always stressful, but End of Tenancy Cleaning London made the end-of-tenancy cleaning part easy. I would use their services again without hesitation.
Unveiling the Isle of Dogs: A Neighborhood Overview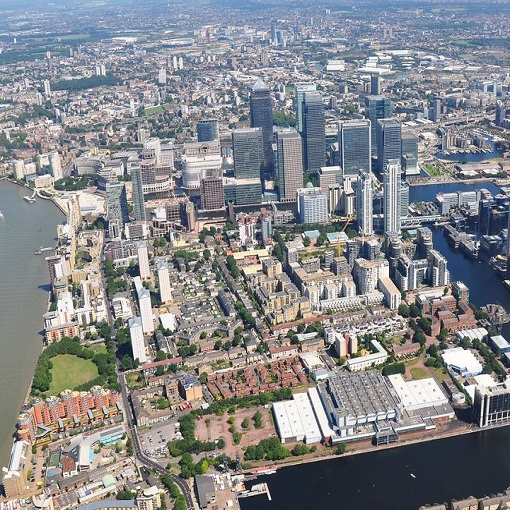 The Isle of Dogs, nestled in the heart of London's East End, is a unique and dynamic neighborhood that has undergone a remarkable transformation in recent years. With its riverside location, stunning skyline views, and a rich maritime heritage, this area is a captivating blend of the old and the new.
Historic Charm
Once a bustling hub for London's maritime trade, the Isle of Dogs retains traces of its rich history.
St. Mary's Church, dating back to the 14th century, stands as a testament to its past.
Modern Development
Canary Wharf, one of London's major financial districts, is a dominant presence, boasting impressive skyscrapers and corporate offices.
New residential developments have brought a diverse community to the area.
Riverfront Serenity
The Thames River wraps around the Isle of Dogs, offering picturesque riverside walks and breathtaking views.
Mudchute Park and Farm provide a tranquil escape from the urban bustle.
Cultural Diversity
The neighborhood's cosmopolitan character is reflected in its residents and international dining options.
Visit Crossrail Place Roof Garden for a taste of East meets West in its design.
Transportation Hub
Excellent transport links include the DLR (Docklands Light Railway) and the Jubilee Line, ensuring easy access to the rest of London.
End of Tenancy Cleaning London in the Isle of Dogs
End of Tenancy Cleaning London extends its exceptional cleaning services to the Isle of Dogs, catering to the diverse needs of this unique neighborhood. Here's what you can expect from their services in the area:
Thorough Cleaning Solutions
End of Tenancy Cleaning London specializes in comprehensive cleaning, ensuring every nook and cranny of your property is spotless.
Flexible Packages
They offer customizable cleaning packages to suit various property sizes and budgets.
Eco-Friendly Practices
A commitment to sustainability means they use eco-friendly cleaning products when possible, contributing to the neighborhood's environmental well-being.
Local Dedication
As a local service provider, they understand the Isle of Dogs' distinct needs and are dedicated to enhancing the community's living experience.
Whether you're a resident enjoying the mix of old-world charm and modernity or a professional working in Canary Wharf, the Isle of Dogs has a unique appeal. End of Tenancy Cleaning London is there to ensure that your move-in or move-out experience is seamless and your living spaces are immaculate, reflecting the neighborhood's evolving splendor.
In conclusion, the Isle of Dogs is a neighborhood that beautifully blends history and modernity, offering a unique living experience. Whether you're admiring the riverside views, exploring its cultural diversity, or in need of local cleaning services, the Isle of Dogs is a vibrant and evolving part of London.
Book cleaning services online near you