Clean and Green: End of Tenancy Cleaning Leyton
Convenient Scheduling: We offer flexible scheduling options, including weekends and evenings, to fit your busy London lifestyle.
Detailed Cleaning: Our expert team pays close attention to detail, ensuring every nook and cranny is thoroughly cleaned and ready for inspection.
Time-Saving: Save valuable time and effort by letting us handle the cleaning, allowing you to focus on your move.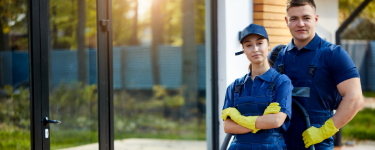 End of Tenancy Cleaning Near You
End of Tenancy Cleaners Near You
Cleaning Experts Near You
Cleaning Services Near You
What You Should Know About End of Tenancy Cleaning Obligations in Leyton
Welcome to End of Tenancy Cleaning London, your trusted partner in ensuring a smooth transition during one of life's significant moments – moving homes. We understand that moving can be both exciting and stressful, and our mission is to help tenants in Leyton understand their rights and obligations when it comes to end of tenancy cleaning.
Leyton: A Vibrant Community
Leyton, located in the heart of East London, is a vibrant community with a rich cultural heritage. Its diverse housing landscape ranges from historic homes to modern apartments. As tenants in Leyton, it's essential to be aware of your rights and responsibilities when it comes to end of tenancy cleaning.
Tenant's Rights in Leyton
As a tenant in Leyton, you have certain rights when it comes to end of tenancy cleaning: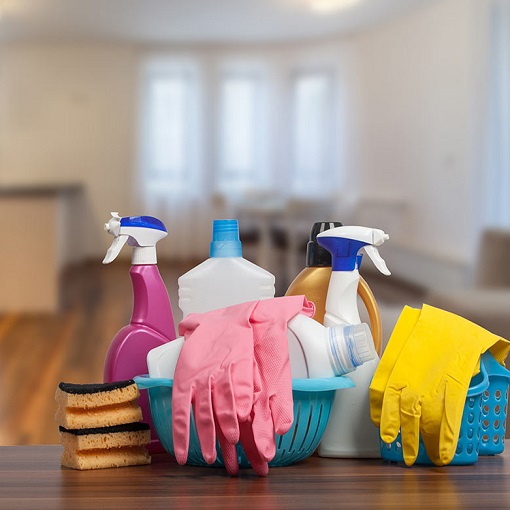 The Right to a Clean and Habitable Property: Your landlord is obligated to provide you with a clean and habitable property at the start of your tenancy. This means that when you move in, the property should be in good condition, free from pests, and all systems should be in working order.
The Right to a Detailed Inventory: Before moving in, your landlord should provide you with a detailed inventory of the property's contents and condition. This document can be crucial when it comes to assessing any damages or discrepancies at the end of your tenancy.
The Right to a Full Security Deposit Return: You have the right to have your full security deposit returned to you at the end of your tenancy, provided you've met your obligations as per the tenancy agreement.
Tenant's Obligations in Leyton
While you have rights as a tenant, you also have obligations:
Keeping the Property Clean: You are responsible for maintaining the property's cleanliness during your tenancy. Regular cleaning and addressing any spills or stains promptly can help avoid significant cleaning expenses at the end of your lease.
Compliance with the Tenancy Agreement: It's essential to adhere to the terms of your tenancy agreement. This includes any specific cleaning requirements outlined in the agreement.
Empowering Tenants in Leyton
In Leyton, understanding your rights and responsibilities as a tenant concerning end-of-tenancy cleaning is not just beneficial; it's essential. It is here that End of Tenancy Cleaning London emerges as your unwavering partner, dedicated to ensuring that you not only fulfill your cleaning obligations but also recover your hard-earned security deposit in its entirety.
Our services are finely tuned to Leyton's unique housing landscape, reflecting the specific requirements and expectations of this vibrant community. Our seasoned team of professionals leaves no room for compromise when it comes to cleanliness, recognizing that it plays a pivotal role in safeguarding your rights and ensuring a smooth transition.
Don't hesitate to contact us today to schedule your end-of-tenancy cleaning in Leyton. We are committed to making your move-out process smoother, stress-free, and financially rewarding. At End of Tenancy Cleaning London, we understand that your rights as a tenant hold paramount importance, and we stand ready to assist you in upholding them with confidence and ease.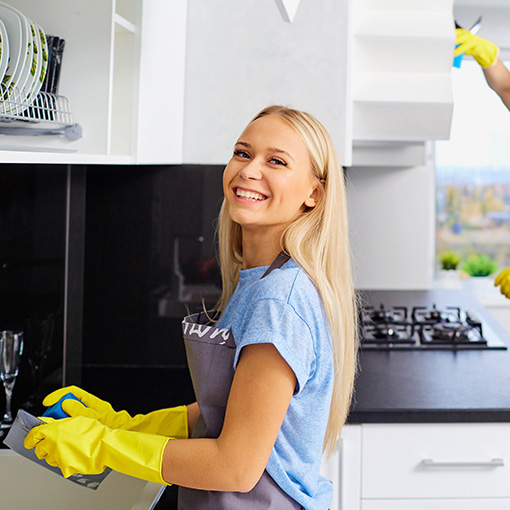 Our Comprehensive Cleaning List
Our services in Leyton are tailored to help tenants meet their end of tenancy cleaning obligations while ensuring a seamless transition. Here's how we can assist you:
1. Comprehensive Cleaning: Our team in Leyton provides thorough cleaning services that cover every corner of your rental property. From deep cleaning carpets to sanitizing bathrooms, we leave no room for doubt.
2. Addressing Specific Requirements: If your tenancy agreement includes specific cleaning obligations, we ensure that those are met. We customize our services to match your unique needs.
3. Speed and Efficiency: Moving is a time-sensitive process, and we understand that. Our Leyton team works efficiently to complete the cleaning within the agreed-upon timeframe.
4. Detailed Inspection: We conduct a detailed inspection of the property after cleaning to ensure that it meets the high standards required for the return of your security deposit.
The Benefits of Professional End of Tenancy Cleaning
Opting for professional end of tenancy cleaning in Leyton offers several advantages:
Maximizing Your Deposit Return: Our meticulous cleaning services significantly enhance your chances of recovering your full security deposit.
Stress Reduction: Moving is already a stressful process. Let us handle the cleaning, so you can focus on other aspects of your move.
Time Savings: Our experienced team works efficiently, saving you time and ensuring that your property is ready for inspection as per your lease agreement.
Expertise and Equipment: We have the expertise and state-of-the-art equipment needed to tackle even the toughest cleaning challenges.
What clients say about us
I couldn't believe my eyes when I walked into my apartment after the cleaning by End of Tenancy Cleaning London. It was sparkling! They truly exceeded my expectations.
The team from End of Tenancy Cleaning London was prompt, professional, and thorough. They made moving out stress-free, and I got my full deposit back. Highly recommend!
Fantastic service! The attention to detail was remarkable. I will definitely use End of Tenancy Cleaning London again and recommend them to my friends.
I was skeptical about hiring cleaners, but End of Tenancy Cleaning London did an outstanding job. They are worth every penny. Thank you!
I had a tight schedule, and End of Tenancy Cleaning London accommodated me with a last-minute booking. Their efficiency and quality were impressive.
I was worried about the stains on my carpets, but End of Tenancy Cleaning London worked magic. My landlord was amazed, and I got my deposit back in full.
The team at End of Tenancy Cleaning London was not only professional but also friendly. They made the whole process a breeze. Highly recommended for end-of-tenancy cleaning.
My property looked better than when I moved in! End of Tenancy Cleaning London is the best cleaning service I've ever hired.
The level of cleanliness was impeccable. End of Tenancy Cleaning London transformed my apartment, and I am grateful for their dedication.
I was concerned about the cost, but End of Tenancy Cleaning London provided excellent value for the quality of service. My property manager was impressed!
Moving is always stressful, but End of Tenancy Cleaning London made the end-of-tenancy cleaning part easy. I would use their services again without hesitation.
Discovering Leyton: Where East London's Traditions Thrive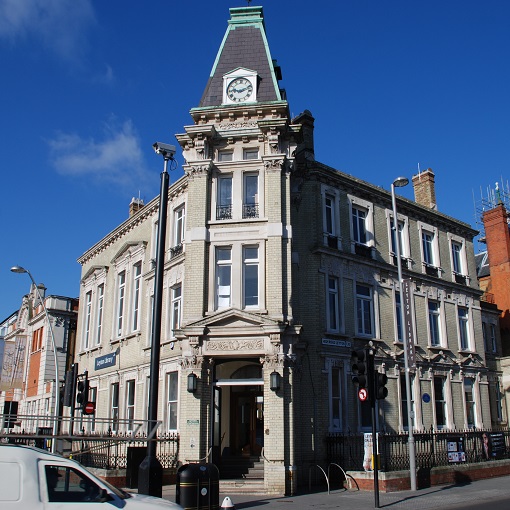 Welcome to Leyton, an East London gem where the past intertwines gracefully with the present. This neighborhood, steeped in history, has evolved into a vibrant and diverse community that continues to honor its roots. Below, we delve into the essence of Leyton, with a brief glimpse at the services offered by the dedicated End of Tenancy Cleaning London team in this locale.
Leyton Unveiled:
Historical Significance: Leyton wears its history proudly. It dates back to Roman times and boasts remnants like the Saint Mary the Virgin Church, which was built in the 12th century. Walking through its streets is akin to taking a journey through time.
Cultural Diversity: What truly defines Leyton is its multicultural population. Residents hailing from all corners of the world have made Leyton their home, creating a vibrant tapestry of languages, cuisines, and traditions.
Green Oasis: Nature enthusiasts will find respite in Leyton. The expansive Leyton Jubilee Park, with its lush greenery and serene lakes, provides an ideal spot for leisurely strolls and picnics.
Transport Hub: Leyton's strategic location offers excellent connectivity. The Leyton Underground station, served by the Central Line, provides easy access to the heart of London, making commuting a breeze.
End of Tenancy Cleaning London in Leyton:
Comprehensive Cleaning: When it comes to ensuring a spotless transition, the End of Tenancy Cleaning London team in Leyton excels. Their services cater to tenants, landlords, and property managers, leaving no stone unturned in the quest for cleanliness.
Precision and Detail: The team's forte lies in their meticulous approach. Every corner and crevice receives their careful attention, guaranteeing that the property is returned in immaculate condition.
Flexible Scheduling: Booking their services is a breeze, allowing you to tailor the cleaning to your moving timeline. This flexibility eases the often stressful process of transitioning between homes.
Local Savvy: Having a deep understanding of Leyton's unique property needs, the local team is equipped to efficiently address specific cleaning requirements, ensuring a seamless experience.
Customer Satisfaction: At the heart of their mission is customer contentment. End of Tenancy Cleaning London in Leyton is dedicated to not just meeting but surpassing your expectations, ensuring a smooth transition for all.
Leyton, where history meets diversity and nature thrives, has found a trusted ally in the End of Tenancy Cleaning London team. For residents, landlords, and tenants alike, this service ensures that the neighborhood's standards of excellence are maintained during every change of occupancy. In Leyton, tradition and progress coexist harmoniously, and this dedicated team plays a vital role in preserving that balance.
Book cleaning services online near you