Your Local End of Tenancy Cleaning Experts in Leytonstone
Hygiene and Safety: We prioritize hygiene and safety, using industry-approved cleaning products and techniques to ensure a clean and healthy living space.
Peace of Mind: With our services, you can have peace of mind knowing that your property will meet the strict cleanliness standards of London landlords.
Efficient Results: Our experienced team works efficiently to deliver excellent results, leaving your property in top condition.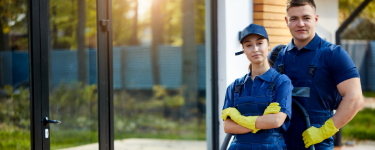 End of Tenancy Cleaning Near You
End of Tenancy Cleaners Near You
Cleaning Experts Near You
Cleaning Services Near You
Navigating End of Tenancy Cleaning Demands in Leytonstone
At End of Tenancy Cleaning London, we understand that the end of a tenancy can be a complex and sometimes confusing process, especially when it comes to meeting both landlord expectations and tenant responsibilities. This is particularly important in a diverse and vibrant area like Leytonstone. We will now explore the nuances of end of tenancy cleaning demands in Leytonstone and how our services can bridge the gap between what landlords expect and what tenants are responsible for.
The Tenant's Dilemma
Tenants often find themselves in a challenging situation when it's time to move out. They want to leave their rented property in excellent condition, but sometimes it's not clear what's expected of them. This is where understanding the landlord's expectations becomes crucial.
What Landlords Typically Expect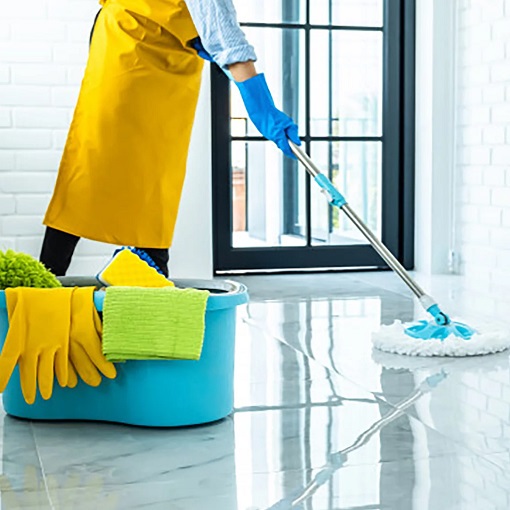 Landlords in Leytonstone, like anywhere else, have specific expectations when it comes to the condition of their property at the end of a tenancy:
1. Cleanliness: Landlords expect the property to be thoroughly cleaned. This includes all rooms, carpets, and appliances. They want it to be in the same condition as when the tenant moved in, allowing for reasonable wear and tear.
2. Repairs: Any damage beyond normal wear and tear should be repaired by the tenant or deducted from the security deposit. This may include fixing broken fixtures, holes in the walls, or damaged flooring.
3. Removal of Personal Belongings: All personal belongings and rubbish should be removed from the property. This includes items in cupboards, the loft, or the garden.
4. Key Return: Tenants are usually expected to return all keys and ensure the property is securely locked upon departure.
Your Trusted Partner in Leytonstone
In the heart of Leytonstone, End of Tenancy Cleaning London stands as your unwavering and trusted partner, committed to ensuring a seamless transition as your tenancy draws to a close. We wholeheartedly comprehend the distinctive demands and intricacies of the Leytonstone rental market, and our expertise shines as a beacon to assist both tenants and landlords in navigating the sometimes intricate landscape of end-of-tenancy cleaning and property preparations.
Whether you find yourself in the role of a conscientious tenant, eager to fulfill your responsibilities with precision, or a vigilant landlord, anticipating your property to be left in an immaculate state, our comprehensive suite of services is thoughtfully tailored to meet your unique needs. We understand that each tenancy situation is different, and we pride ourselves on our ability to adapt and deliver exceptional results that align with your specific requirements.
Reach out to us today, and let us guide you through the process in Leytonstone. With our support, you can embark on your journey toward the end of your tenancy with confidence, knowing that our seasoned professionals are dedicated to making this transition a truly hassle-free and successful experience for all parties involved.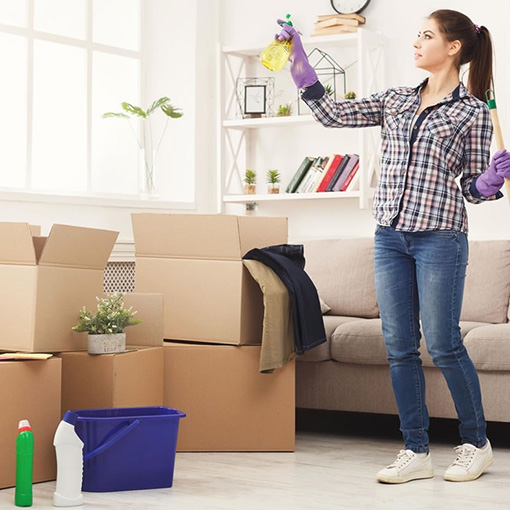 Tenant Responsibilities
Tenants also have responsibilities when it comes to end of tenancy cleaning and preparation for the property handover:
1. Cleaning: Tenants should thoroughly clean the property, including all surfaces, appliances, and fixtures. This often requires deep cleaning, which can be a time-consuming task.
2. Repairs: Any damages beyond normal wear and tear should be reported to the landlord or agent promptly and, if necessary, repaired.
3. Notification: Tenants should inform the landlord or agent of any maintenance issues or necessary repairs during the tenancy.
4. Compliance: Tenants should adhere to the terms of the tenancy agreement, including notice periods and agreed-upon cleaning or maintenance responsibilities.
How End of Tenancy Cleaning London Can Help
Navigating these expectations and responsibilities can be challenging, but End of Tenancy Cleaning London is here to simplify the process for both tenants and landlords in Leytonstone:
1. Expert Cleaning: We offer comprehensive end of tenancy cleaning services that cover every aspect of the property, ensuring it meets the highest standards of cleanliness.
2. Repairs and Maintenance: Our team can also handle minor repairs and maintenance tasks, helping tenants fulfill their responsibilities and meet landlord expectations.
3. Time and Stress Savings: Our services save tenants time and alleviate the stress of deep cleaning and property preparations, allowing them to focus on their move.
4. Landlord Satisfaction: With our professional cleaning and maintenance, we help tenants leave the property in excellent condition, increasing the likelihood of a full security deposit refund.
What clients say about us
I couldn't believe my eyes when I walked into my apartment after the cleaning by End of Tenancy Cleaning London. It was sparkling! They truly exceeded my expectations.
The team from End of Tenancy Cleaning London was prompt, professional, and thorough. They made moving out stress-free, and I got my full deposit back. Highly recommend!
Fantastic service! The attention to detail was remarkable. I will definitely use End of Tenancy Cleaning London again and recommend them to my friends.
I was skeptical about hiring cleaners, but End of Tenancy Cleaning London did an outstanding job. They are worth every penny. Thank you!
I had a tight schedule, and End of Tenancy Cleaning London accommodated me with a last-minute booking. Their efficiency and quality were impressive.
I was worried about the stains on my carpets, but End of Tenancy Cleaning London worked magic. My landlord was amazed, and I got my deposit back in full.
The team at End of Tenancy Cleaning London was not only professional but also friendly. They made the whole process a breeze. Highly recommended for end-of-tenancy cleaning.
My property looked better than when I moved in! End of Tenancy Cleaning London is the best cleaning service I've ever hired.
The level of cleanliness was impeccable. End of Tenancy Cleaning London transformed my apartment, and I am grateful for their dedication.
I was concerned about the cost, but End of Tenancy Cleaning London provided excellent value for the quality of service. My property manager was impressed!
Moving is always stressful, but End of Tenancy Cleaning London made the end-of-tenancy cleaning part easy. I would use their services again without hesitation.
Exploring Leytonstone: A Hidden East London Gem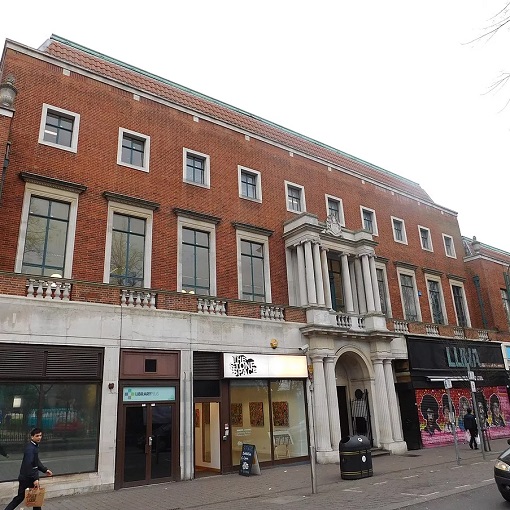 Leytonstone, an unassuming yet captivating neighborhood in East London, beckons those who seek a quieter, more authentic city experience. This understated enclave, with its diverse culture and unpretentious charm, has quietly woven its tapestry of stories and secrets. Let's embark on a journey through the streets of Leytonstone, while also getting to know the local team of End of Tenancy Cleaning London, serving this unique corner of the city.
Leytonstone:
Cultural Tapestry: Leytonstone is a living testament to London's multicultural fabric. Here, you'll find a harmonious blend of cultures, each adding a unique flavor to the community. From the Caribbean eateries to Turkish markets, this area celebrates diversity.
Hollow Ponds: Nature enthusiasts will appreciate the nearby Hollow Ponds, a serene escape within the city. These ponds are nestled in Epping Forest, providing a tranquil spot for picnics, bird-watching, or leisurely strolls.
Alfred Hitchcock's Birthplace: Cinema aficionados will be intrigued to know that Leytonstone is the birthplace of legendary filmmaker Alfred Hitchcock. You can visit his commemorative mural and explore the area that influenced his early life and creative vision.
High Road Hub: Leytonstone's High Road is the heart of the neighborhood, lined with independent shops, quaint cafes, and a thriving arts scene. It's a place where locals gather, chat, and savor the slower pace of life.
How We Serve You in Leytonstone
Thorough Cleaning Services: End of Tenancy Cleaning London in Leytonstone offers a suite of thorough cleaning services tailored to meet the unique demands of the area's properties. From cozy flats to charming houses, they ensure a spotless transition for both tenants and landlords.
Detail-Oriented Approach: The local team takes pride in their meticulous attention to detail. No corner is overlooked, ensuring that every property is presented in its best condition.
Flexible Scheduling: Convenience is key when booking with End of Tenancy Cleaning London. Their flexible scheduling allows you to choose a time that suits your move-out timeline, making the process stress-free.
Local Insight: The Leytonstone team possesses valuable local insight, understanding the specific cleaning needs and expectations of the neighborhood. This local knowledge ensures efficient and effective cleaning.
Customer Satisfaction: End of Tenancy Cleaning London holds customer satisfaction as their utmost priority. They aim to deliver results that not only meet but exceed expectations, leaving clients delighted with their services.
Leytonstone, with its unassuming allure and rich cultural diversity, has much to offer to both residents and visitors. Whether you're preparing to move out or move in, End of Tenancy Cleaning London is your dependable partner in maintaining the neighborhood's charm. In Leytonstone, where every corner has a story to tell, this service helps ensure that each property reflects the unique spirit of this hidden gem in East London.
Book cleaning services online near you