Your Ticket to a Gleaming Goodbye: End of Tenancy Cleaning Marylebone
Sustainability Focus: We emphasize sustainability in our cleaning practices, using less water and reducing waste.
Tenant Education: We educate tenants on maintaining cleanliness during their lease for smoother transitions.
Local Partnerships: We partner with local businesses to offer additional services or discounts.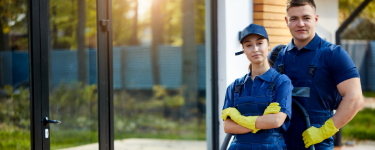 End of Tenancy Cleaning Near You
End of Tenancy Cleaners Near You
Cleaning Experts Near You
Cleaning Services Near You
Making Your Move-Out Stress-Free With Tenancy Cleaning in Marylebone
At End of Tenancy Cleaning London, we empathize with the challenges that accompany the process of moving out of a property. The seemingly never-ending list of tasks, the paperwork, and the logistical intricacies can undoubtedly leave you feeling overwhelmed. Amidst this whirlwind, one pivotal aspect of the moving-out process looms large: ensuring that the property you vacate is left in impeccable condition, a critical step not only for securing your deposit but also for upholding your reputation as a responsible and conscientious tenant.
When it comes to end-of-tenancy cleaning, the advantages of professional expertise are multifaceted. Firstly, it alleviates the burdensome stress associated with the final stages of your tenancy. By entrusting this critical task to skilled professionals, you can redirect your time and energy toward other essential aspects of your move.
The Importance of End of Tenancy Cleaning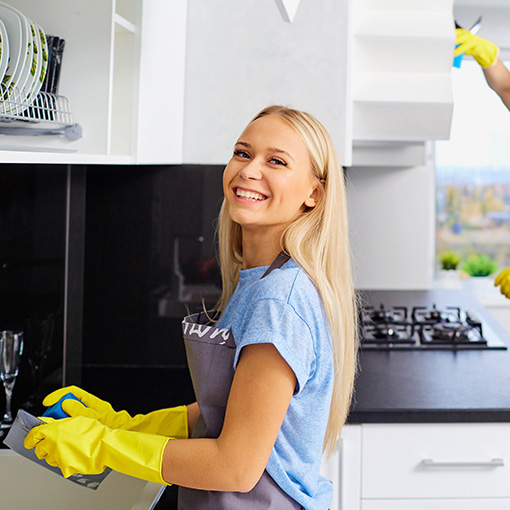 End of tenancy cleaning is not just a routine chore; it's a crucial part of the moving process. Landlords and property managers in Marylebone, like in any other part of London, expect their properties to be returned in the same pristine condition as when they were initially rented out. Failing to meet these cleanliness standards can result in the deduction of your security deposit or even legal complications.
The Hassles of DIY Cleaning
Some tenants attempt to handle the cleaning themselves, thinking it will save them money. However, the reality often proves to be quite the opposite. DIY end of tenancy cleaning can be time-consuming and physically demanding, especially if the property has not been adequately maintained throughout the tenancy.
Moreover, tenants may not have access to professional-grade cleaning equipment and products, making it challenging to achieve the level of cleanliness required to satisfy the landlord's expectations. Inadequate cleaning can lead to disputes, delays in receiving your deposit, or even the need to redo the cleaning, incurring additional expenses.
Our Options in Marylebone: How It Works
Our process is designed to be simple and hassle-free for you:
Booking: Contact us to schedule your end of tenancy cleaning in Marylebone. We'll provide you with a customized quote based on the size and specific requirements of your property.
Cleaning Day: Our professional cleaning team will arrive at your property on the scheduled day and time. They'll bring all the necessary equipment and supplies.
Thorough Cleaning: We'll thoroughly clean and sanitize every room in your property, paying close attention to areas that often require special care, such as kitchens and bathrooms.
Final Inspection: Once the cleaning is complete, we conduct a final inspection to ensure that every corner is spotless and meets the high standards set by landlords in Marylebone.
Peace of Mind: With our services, you can move out with peace of mind, knowing that your property is in impeccable condition, and you're more likely to receive your full deposit back.
End of Tenancy Cleaning London is your trusted partner for end of tenancy cleaning in Marylebone. Our professional, efficient, and cost-effective services are designed to make your move-out stress-free and ensure you leave your rented property in pristine condition. Don't leave your deposit to chance; choose the experts in end of tenancy cleaning. Contact us today to book your cleaning appointment and experience the benefits of professional cleaning for yourself.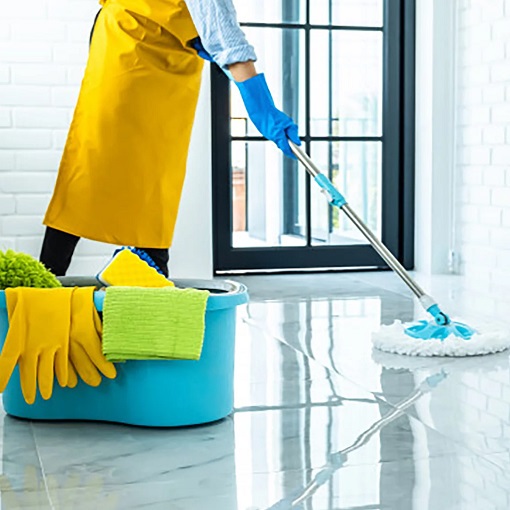 Why People in Marylebone Prefer Us?
End of Tenancy Cleaning London specializes in providing top-notch end of tenancy cleaning services in Marylebone and the surrounding areas. Here are the key benefits of entrusting us with your move-out cleaning needs:
Expertise and Experience
Our team of professional cleaners in Marylebone is highly trained and experienced in end of tenancy cleaning. We understand the specific requirements and standards set by landlords and letting agencies in the area, ensuring that your property is cleaned to perfection.
Time and Efficiency
We recognize that time is of the essence when it comes to moving out. Our efficient cleaning processes and use of state-of-the-art equipment enable us to complete the cleaning quickly and thoroughly. This efficiency ensures that you meet your deadlines and leave the property in immaculate condition.
Cost-Effective
Contrary to popular belief, our end of tenancy cleaning services in Marylebone are cost-effective. When you consider the time, effort, and cost of purchasing cleaning supplies and equipment for a DIY cleaning job, our professional services offer excellent value for money.
Stress Reduction
Moving is already a stressful experience. Our services are designed to alleviate some of that stress. With End of Tenancy Cleaning London taking care of the cleaning, you can focus on other aspects of your move, such as packing and settling into your new home.
Customized Cleaning
We understand that every property is unique. Our cleaning services are tailored to the specific needs of your property in Marylebone. From deep cleaning carpets to sanitizing kitchens and bathrooms, we cover every inch to ensure your landlord is satisfied.
Eco-Friendly Practices
Our commitment to the environment extends to our cleaning practices. We use eco-friendly cleaning products that are safe for both your family and the environment. You can leave knowing that you've made a responsible choice.
What clients say about us
I couldn't believe my eyes when I walked into my apartment after the cleaning by End of Tenancy Cleaning London. It was sparkling! They truly exceeded my expectations.
The team from End of Tenancy Cleaning London was prompt, professional, and thorough. They made moving out stress-free, and I got my full deposit back. Highly recommend!
Fantastic service! The attention to detail was remarkable. I will definitely use End of Tenancy Cleaning London again and recommend them to my friends.
I was skeptical about hiring cleaners, but End of Tenancy Cleaning London did an outstanding job. They are worth every penny. Thank you!
I had a tight schedule, and End of Tenancy Cleaning London accommodated me with a last-minute booking. Their efficiency and quality were impressive.
I was worried about the stains on my carpets, but End of Tenancy Cleaning London worked magic. My landlord was amazed, and I got my deposit back in full.
The team at End of Tenancy Cleaning London was not only professional but also friendly. They made the whole process a breeze. Highly recommended for end-of-tenancy cleaning.
My property looked better than when I moved in! End of Tenancy Cleaning London is the best cleaning service I've ever hired.
The level of cleanliness was impeccable. End of Tenancy Cleaning London transformed my apartment, and I am grateful for their dedication.
I was concerned about the cost, but End of Tenancy Cleaning London provided excellent value for the quality of service. My property manager was impressed!
Moving is always stressful, but End of Tenancy Cleaning London made the end-of-tenancy cleaning part easy. I would use their services again without hesitation.
Marylebone: Where Elegance Meets Urban Charisma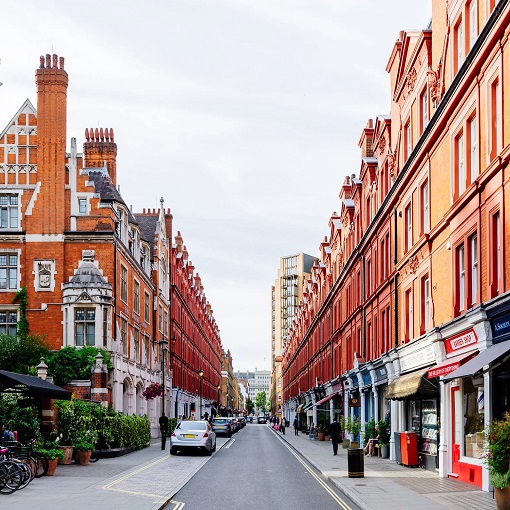 In the heart of London's West End, the neighborhood of Marylebone stands as a testament to timeless elegance and modern urban living. With its tree-lined streets, historic architecture, and a palpable sense of sophistication, Marylebone is a neighborhood that effortlessly blends tradition with contemporary charm.
Local Gems:
Marylebone High Street: This iconic high street is a hub of boutique shopping, fine dining, and cultural experiences. Stroll along the cobblestone pavements and discover an array of independent shops and artisanal eateries.
Regent's Park: Marylebone is home to one of London's most renowned green spaces, Regent's Park. Its vast expanses of lush lawns, stunning rose gardens, and the famous London Zoo offer endless opportunities for leisure and relaxation.
The Wallace Collection: Art enthusiasts will revel in the treasures of The Wallace Collection, a magnificent museum housed in a historic townhouse. It boasts an exquisite collection of art, armor, and decorative items.
Chiltern Firehouse: This former fire station has been transformed into one of London's hottest dining and social spots. Celebrities and locals alike flock here for its exquisite cuisine and trendy ambiance.
Marylebone Farmers' Market: Every Sunday, this charming market comes alive with stalls selling fresh produce, artisanal goods, and gourmet treats. It's a delightful way to spend a leisurely morning.
Our Solutions in Marylebone
When it comes to ensuring the pristine condition of homes in Marylebone, End of Tenancy Cleaning London is the name that residents and landlords trust. Their team of dedicated cleaning professionals is well-acquainted with the unique demands of Marylebone's upscale properties.
Key Points about End of Tenancy Cleaning London:
Tailored Cleaning: They offer bespoke cleaning solutions, addressing the specific needs of Marylebone's luxury apartments and townhouses.
Attention to Detail: The team pays meticulous attention to detail, ensuring that every nook and cranny is thoroughly cleaned, leaving the property in impeccable condition.
Flexible Service: End of Tenancy Cleaning London understands the fast-paced nature of city living. They offer flexible scheduling options to accommodate busy lifestyles.
Competitive Rates: Despite their high-quality services, they remain competitively priced, making them the go-to choice for both tenants and property owners.
Customer Satisfaction: Their commitment to customer satisfaction is unwavering, and they take pride in delivering results that exceed expectations.
In Marylebone, where sophistication and refinement are part of everyday life, End of Tenancy Cleaning London plays a crucial role in maintaining the pristine condition of properties, ensuring that they reflect the neighborhood's prestigious reputation. Whether you're preparing to move in or out of Marylebone, their expert services are the key to a spotless start or a seamless transition.
Book cleaning services online near you