Your Exit, Our Expertise: End of Tenancy in Redbridge
Flexible Payment Methods: We offer various payment methods for your convenience.
Saves You Energy: Leave the physically demanding cleaning tasks to us, saving your energy for other aspects of your move.
Property Transformation: Our cleaning can transform a previously cluttered or dirty property into a welcoming space.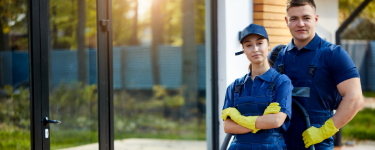 End of Tenancy Cleaning Near You
End of Tenancy Cleaners Near You
Cleaning Experts Near You
Cleaning Services Near You
Navigating the Legal Landscape: End of Tenancy Cleaning in Redbridge
End of tenancy cleaning in Redbridge encompasses far more than just delivering a pristine living space for the next tenant. It is also about comprehending the intricate legal aspects that underpin this pivotal phase of tenancy transitions. In the capacity of one of the foremost end-of-tenancy cleaning contractors in London, End of Tenancy Cleaning London stands committed to a dual mission: not only to provide top-tier cleaning services in Redbridge but also to serve as a beacon of knowledge, shedding light on the rights and responsibilities that tenants and landlords bear during this process.
Understanding the legal framework governing end-of-tenancy matters is paramount for all parties involved. For tenants, it ensures that their rights are upheld, protecting them from unfair deductions or disputes over their security deposit. Landlords, on the other hand, need to be aware of their obligations to maintain a safe and habitable environment for their tenants, as well as their rights in cases of damage or neglect.
The Landlords' Rights and Responsibilities
Landlords also have specific rights and responsibilities concerning end of tenancy cleaning in Redbridge:
Property Maintenance: Landlords must ensure that the property is well-maintained and in good condition throughout the tenancy.
Regular inspections and addressing maintenance issues promptly are crucial.
Providing a Clean Property: Landlords should hand over the property in a clean and habitable condition at the start of the tenancy. This sets the standard for what is expected at the end of the tenancy.
Security Deposit: Landlords have the right to deduct from the security deposit for any cleaning or repairs required due to tenant neglect or damage.
However, deductions must be reasonable and supported by evidence.
Providing Notice: If landlords intend to carry out inspections or cleaning before the end of the tenancy, they must provide proper notice to the tenants as per legal requirements.
Returning the Deposit: Landlords must return the security deposit to the tenant within a reasonable time frame after the end of the tenancy, minus any legitimate deductions.
Documentation: Keep thorough records of the property's condition, including photographs and written reports, to resolve any disputes regarding the state of the property.
The Tenants' Rights and Responsibilities
When it comes to end of tenancy cleaning in Redbridge, tenants have certain rights and responsibilities that are essential to comprehend:
The Right to a Clean Property: As a tenant, you have the right to receive the property in a clean and well-maintained condition. The property should be at the same standard as when you initially moved in.
Leaving the Property Clean: At the end of your tenancy, you are responsible for leaving the property in a clean and tidy state. This includes cleaning carpets, appliances, windows, and any other areas specified in your tenancy agreement.
Checking the Tenancy Agreement: Always refer to your tenancy agreement for specific cleaning requirements. Landlords may have certain conditions that you must meet regarding the cleaning of the property.
Requesting a Professional Cleaning Service: In many cases, landlords require tenants to hire professional end of tenancy cleaning services. Make sure to follow this requirement and keep the receipts as proof of service.
Avoiding Damage: Tenants are responsible for any damage beyond normal wear and tear. Ensure that you report any damage promptly to your landlord or property management company.
Returning Keys and Documentation: Return all keys and important documentation to the landlord or their representative. Failure to do so may lead to disputes and potential deductions from your security deposit.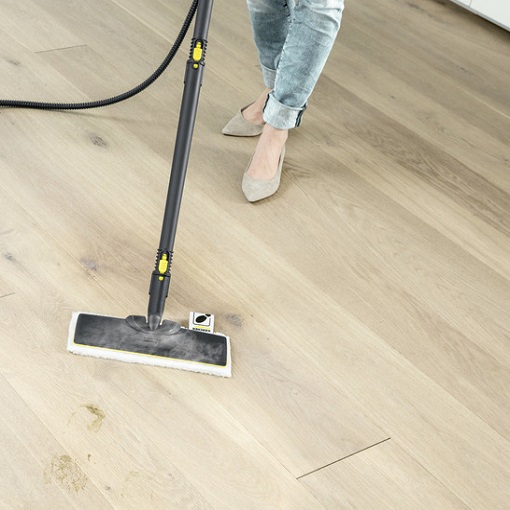 Why Choose Us For Your End of Tenancy Cleaning in Redbridge?
End of Tenancy Cleaning London is your trusted partner in ensuring a smooth and legally compliant end of tenancy cleaning process in Redbridge.
Here's why you should choose us for your end of tenancy cleaning needs:
Expertise: With years of experience in the industry, we understand the specific cleaning requirements expected by both tenants and landlords in Redbridge.
Compliance: We adhere to all legal regulations and guidelines regarding end of tenancy cleaning, ensuring that our services meet the highest standards.
Professional Team: Our dedicated team of cleaning professionals is well-trained, reliable, and equipped with the latest cleaning tools and techniques.
Customized Solutions: We tailor our cleaning services to the unique needs of your property, ensuring that every nook and cranny is spotless.
Transparent Pricing: We offer competitive and transparent pricing, with no hidden fees. You can trust us to provide a cost-effective cleaning solution.
Satisfaction Guaranteed: We take pride in our work, and customer satisfaction is our top priority. We guarantee that you'll be satisfied with the results of our end of tenancy cleaning in Redbridge.
Understanding the legal aspects of end of tenancy cleaning in Redbridge is essential for both tenants and landlords. With End of Tenancy Cleaning London, you can rest assured that your cleaning needs will be met with professionalism, compliance, and excellence.
Contact us today for a hassle-free end of tenancy cleaning experience that meets all legal requirements. Your satisfaction is our commitment.
What clients say about us
I couldn't believe my eyes when I walked into my apartment after the cleaning by End of Tenancy Cleaning London. It was sparkling! They truly exceeded my expectations.
The team from End of Tenancy Cleaning London was prompt, professional, and thorough. They made moving out stress-free, and I got my full deposit back. Highly recommend!
Fantastic service! The attention to detail was remarkable. I will definitely use End of Tenancy Cleaning London again and recommend them to my friends.
I was skeptical about hiring cleaners, but End of Tenancy Cleaning London did an outstanding job. They are worth every penny. Thank you!
I had a tight schedule, and End of Tenancy Cleaning London accommodated me with a last-minute booking. Their efficiency and quality were impressive.
I was worried about the stains on my carpets, but End of Tenancy Cleaning London worked magic. My landlord was amazed, and I got my deposit back in full.
The team at End of Tenancy Cleaning London was not only professional but also friendly. They made the whole process a breeze. Highly recommended for end-of-tenancy cleaning.
My property looked better than when I moved in! End of Tenancy Cleaning London is the best cleaning service I've ever hired.
The level of cleanliness was impeccable. End of Tenancy Cleaning London transformed my apartment, and I am grateful for their dedication.
I was concerned about the cost, but End of Tenancy Cleaning London provided excellent value for the quality of service. My property manager was impressed!
Moving is always stressful, but End of Tenancy Cleaning London made the end-of-tenancy cleaning part easy. I would use their services again without hesitation.
Redbridge: A Suburban Oasis in East London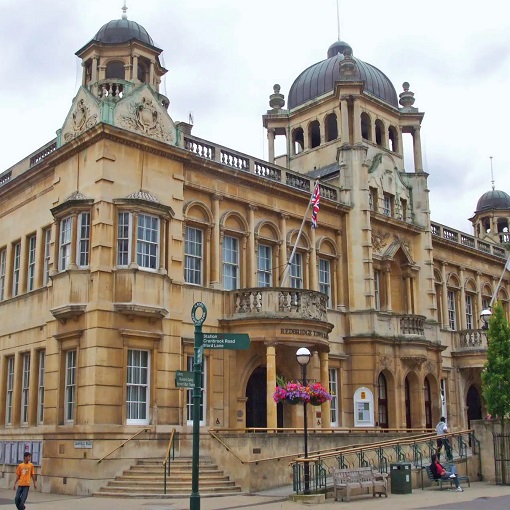 Redbridge is a charming suburban borough that offers a delightful mix of green spaces, diverse communities, and a rich cultural heritage. This vibrant area is often considered a hidden gem, providing residents and visitors with a welcoming atmosphere and a wide range of amenities.
Local Highlights:
Valentines Park: One of Redbridge's most beloved green spaces, Valentines Park is an ideal spot for picnics, leisurely walks, or simply enjoying the beauty of nature. The park's lake and historic mansion create a picturesque backdrop.
Redbridge Museum: Located in the heart of the borough, this museum is a treasure trove of local history and culture. It offers engaging exhibitions, educational programs, and a glimpse into Redbridge's past.
Ilford High Road: This bustling thoroughfare is the heart of Redbridge's shopping and dining scene. Here, you can explore a wide range of shops, restaurants, and cafes, offering cuisine from around the world.
Redbridge Central Library: A hub of knowledge and community activities, the Central Library is a great place for book lovers, students, and families. It hosts events, workshops, and provides access to an extensive collection of books and digital resources.
When it comes to moving in or out of a property in Redbridge, End of Tenancy Cleaning London is your trusted cleaning partner. Their team of experienced professionals specializes in providing top-quality end-of-tenancy cleaning services to ensure that your property is spotless and ready for its next occupants.
Why Choose End of Tenancy Cleaning London in Redbridge?
Skilled Team: Their expert team understands the specific needs of end-of-tenancy cleaning, delivering a thorough and meticulous service.
Quality Assurance: End of Tenancy Cleaning London is committed to your satisfaction, ensuring that the cleaning meets the highest standards.
Competitive Pricing: Their services are affordably priced, making them an excellent choice for tenants and landlords in Redbridge.
Flexibility: They work around your schedule, recognizing the importance of timing during the moving process.
As you bid farewell to your Redbridge property, entrust End of Tenancy Cleaning London with the cleaning responsibilities, allowing you to focus on your next adventure in this suburban haven. Whether you're savoring the tranquility of Valentines Park, exploring local history, or indulging in the diverse dining scene on Ilford High Road, Redbridge offers a vibrant backdrop for your journey.
Book cleaning services online near you