The Final Touch for Your Tenancy: Cleaning in Shoreditch
Thorough Cleaning: Our expert team leaves no corner untouched, ensuring a deep and thorough cleaning of your entire rental property.
Time-Efficient: We work efficiently to get your property sparkling clean in a shorter time, allowing you to focus on your move.
Professional Equipment: We use specialized cleaning equipment and eco-friendly products for superior results.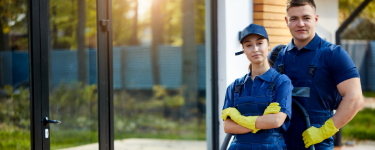 End of Tenancy Cleaning Near You
End of Tenancy Cleaners Near You
Cleaning Experts Near You
Cleaning Services Near You
Your Trusted Partner in Shoreditch: End of Tenancy Cleaning London
As a company deeply ingrained in the fabric of Shoreditch, we understand the unique dynamics and expectations that characterize this vibrant community. Our commitment to excellence extends beyond conventional cleaning services; it represents our dedication to upholding the standards and values that residents of Shoreditch hold dear.
In a locale where individuality thrives and the spirit of creativity abounds, End of Tenancy Cleaning London stands as your trusted partner, ensuring that your departure from your rented property is marked by efficiency, reliability, and the highest standards of cleanliness. We take pride in being an integral part of your journey, facilitating a seamless transition that allows you to move forward with confidence and embark on your next adventure, knowing that your rental history is spotless and your deposit safely in hand.
The Importance of End of Tenancy Cleaning
As tenants, you're likely familiar with the anxiety that accompanies the end of your lease. One of the most critical aspects of this process is ensuring that the property is returned in the same condition as when you moved in.
Failure to do so can result in deductions from your security deposit. Here's why end of tenancy cleaning is crucial:
Deposit Recovery: Your security deposit is a significant amount of money, and you want it back in full. A thorough end of tenancy clean can help ensure you don't lose any of it due to cleaning issues.
Positive Landlord Reference: If you're planning to rent a new property, a good reference from your previous landlord is invaluable. A clean and well-maintained property reflects positively on you as a tenant.
Legal Obligations: In many cases, tenants are legally obligated to return the property in a clean and habitable condition. Neglecting this responsibility can lead to disputes and legal consequences.
Tips for a Smooth End of Tenancy Cleaning Experience
In addition to our professional services, here are some tips to help you navigate the end of tenancy cleaning process in Shoreditch:
Plan Ahead: Don't leave the cleaning until the last minute. Start early, and if you're doing it yourself, make a checklist to ensure you cover everything.
Read Your Tenancy Agreement: Your tenancy agreement may specify certain cleaning requirements. Be sure to review it and follow any guidelines provided by your landlord or property management.
Declutter: Before cleaning, declutter the space. Remove any personal items and dispose of unwanted belongings. A clutter-free environment is easier to clean.
Use the Right Products: If you're tackling the cleaning yourself, use appropriate cleaning products for different surfaces. Avoid harsh chemicals that could damage the property.
Consider Professional Help: If you're unsure about your cleaning abilities or simply want to save time and effort, consider hiring a professional end of tenancy cleaning service like ours.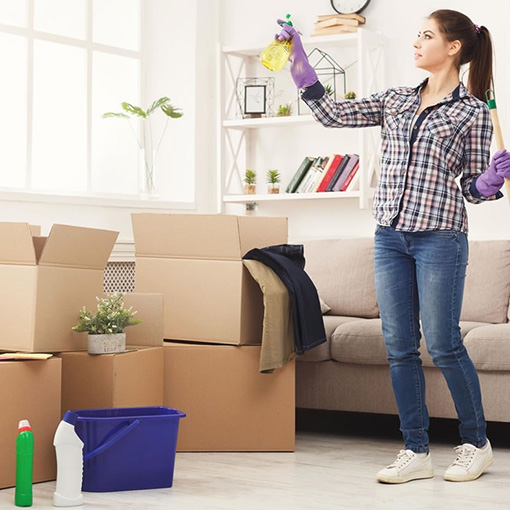 Our End of Tenancy Cleaning Services in Shoreditch
Now, let's dive into how End of Tenancy Cleaning London can assist you in ensuring a smooth end of tenancy cleaning process in Shoreditch. We offer a range of services tailored to your specific needs:
Comprehensive Cleaning
Our team of highly trained professionals understands the intricacies of end of tenancy cleaning. We leave no corner untouched, ensuring that the property is spotless and ready for inspection. Our services include:
Thorough cleaning of all rooms, including kitchens, bathrooms, bedrooms, and living areas.
Cleaning and sanitizing appliances, such as ovens, refrigerators, and washing machines.
Removal of limescale and grime from taps, sinks, and showerheads.
Vacuuming and steam cleaning of carpets and upholstery.
Dusting and wiping down of all surfaces, including baseboards and light fixtures.
Customized Packages
We recognize that every property is unique, and so are the cleaning requirements. Our customized cleaning packages allow you to select the services you need, ensuring cost-effectiveness and efficiency. Whether it's a studio apartment or a spacious family home, we have a solution for you.
Eco-Friendly Cleaning
We are committed to environmentally friendly cleaning practices. Our use of eco-friendly cleaning products ensures that your end of tenancy cleaning not only benefits you but also the planet. You can leave your property knowing you've made a responsible choice.
At End of Tenancy Cleaning London, we understand that the end of your tenancy can be a stressful time. Our mission is to alleviate that stress by providing top-notch end of tenancy cleaning services in Shoreditch. By choosing us, you not only increase the chances of getting your full deposit back but also leave a positive impression on your landlord.
If you're in Shoreditch and in need of end of tenancy cleaning services, don't hesitate to contact us. Let us help you make your move a seamless and satisfying experience. Your deposit and peace of mind are our priorities.
What clients say about us
I couldn't believe my eyes when I walked into my apartment after the cleaning by End of Tenancy Cleaning London. It was sparkling! They truly exceeded my expectations.
The team from End of Tenancy Cleaning London was prompt, professional, and thorough. They made moving out stress-free, and I got my full deposit back. Highly recommend!
Fantastic service! The attention to detail was remarkable. I will definitely use End of Tenancy Cleaning London again and recommend them to my friends.
I was skeptical about hiring cleaners, but End of Tenancy Cleaning London did an outstanding job. They are worth every penny. Thank you!
I had a tight schedule, and End of Tenancy Cleaning London accommodated me with a last-minute booking. Their efficiency and quality were impressive.
I was worried about the stains on my carpets, but End of Tenancy Cleaning London worked magic. My landlord was amazed, and I got my deposit back in full.
The team at End of Tenancy Cleaning London was not only professional but also friendly. They made the whole process a breeze. Highly recommended for end-of-tenancy cleaning.
My property looked better than when I moved in! End of Tenancy Cleaning London is the best cleaning service I've ever hired.
The level of cleanliness was impeccable. End of Tenancy Cleaning London transformed my apartment, and I am grateful for their dedication.
I was concerned about the cost, but End of Tenancy Cleaning London provided excellent value for the quality of service. My property manager was impressed!
Moving is always stressful, but End of Tenancy Cleaning London made the end-of-tenancy cleaning part easy. I would use their services again without hesitation.
Shoreditch: Where Creativity and Culture Flourish
Shoreditch is a vibrant and eclectic neighborhood that has become synonymous with creativity, culture, and innovation. This dynamic area, often simply referred to as "Shoreditch," is a testament to London's ever-evolving urban landscape.
Local Highlights:
Street Art: Shoreditch is a canvas for some of the world's most renowned street artists. Walking through its streets is like strolling through an open-air art gallery. The ever-changing murals and graffiti reflect the neighborhood's rebellious spirit and artistic energy.
Brick Lane: Known as the epicenter of Shoreditch's cultural scene, Brick Lane is a bustling thoroughfare lined with vintage shops, boutiques, and an array of international restaurants. The famous Brick Lane Market draws crowds every weekend, offering everything from vintage fashion to global cuisine.
Tech Hub: Shoreditch has emerged as London's tech hub, often referred to as "Silicon Roundabout." It's home to numerous tech startups, co-working spaces, and innovation hubs, attracting entrepreneurs and tech enthusiasts from around the world.
Nightlife: Shoreditch comes alive at night. Its nightlife scene is eclectic, ranging from trendy cocktail bars to underground clubs. You can find live music venues, comedy clubs, and speakeasies, ensuring there's something for everyone.
Fashion and Design: Shoreditch is a fashion-forward neighborhood with a thriving independent fashion scene. Boutiques showcase cutting-edge designs, and the area hosts events like London Fashion Week Men's. The Old Truman Brewery often serves as a hub for fashion-related exhibitions and shows.
Cultural Diversity: The neighborhood's rich history is evident in its diverse population. Shoreditch has a history of immigration, and this melting pot of cultures is reflected in the wide range of international cuisine and cultural events.
Historical Charm: Amidst the contemporary buzz, Shoreditch has preserved pockets of its historical charm. You can explore historic buildings, such as the iconic Shoreditch Town Hall and the Old Spitalfields Market.
End of Tenancy Cleaning London in Shoreditch:
End of Tenancy Cleaning London extends its exceptional cleaning services to the vibrant neighborhood of Shoreditch. Whether you're a tenant moving out or a landlord preparing for new occupants, their team is dedicated to ensuring that your property is in pristine condition.
What Makes Them Stand Out:
Expert Cleaners: Their team comprises experienced professionals who are well-versed in the intricacies of end-of-tenancy cleaning. They leave no corner untouched, ensuring a thorough clean.
Customized Services: End of Tenancy Cleaning London understands that each property is unique. They offer tailored cleaning packages to suit your specific needs and requirements.
Prompt and Reliable: Punctuality and reliability are their hallmarks. They understand the importance of meeting deadlines, especially in the fast-paced Shoreditch real estate market.
Eco-Friendly Practices: They are committed to environmentally friendly cleaning practices, using green products and methods whenever possible.
Customer Satisfaction: Their primary goal is customer satisfaction. They take pride in delivering cleaning services that leave both tenants and landlords satisfied.
End of Tenancy Cleaning London's presence in Shoreditch reflects the neighborhood's demand for quality services during the crucial period of moving in or out of properties. In a place known for its dynamic and ever-changing atmosphere, their commitment to excellence aligns perfectly with the spirit of Shoreditch.
Book cleaning services online near you