Your Journey to a Spotless Space Begins with Sidcup End of Tenancy Cleaning
Flexible Payment Options: We offer flexible payment methods for your convenience.
Local Community Engagement: We actively engage with the local community, showing our commitment to London residents.
Customizable Cleaning: Our services are customizable to address specific cleaning needs and budget constraints.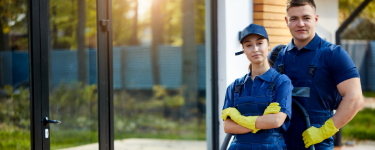 End of Tenancy Cleaning Near You
End of Tenancy Cleaners Near You
Cleaning Experts Near You
Cleaning Services Near You
The Essential Art of End-of-Tenancy Cleaning in Sidcup
In the picturesque suburb of Sidcup, at End of Tenancy Cleaning London, we deeply appreciate the importance of departing from your rental property with it in impeccable condition. With our extensive experience in the field of end-of-tenancy cleaning, we stand ready to shed light on why this meticulous process is absolutely indispensable for every renter.
The significance of end-of-tenancy cleaning in Sidcup cannot be overstated. This charming community values not only its scenic landscapes but also its close-knit neighborhoods, where respect for fellow residents is paramount. By leaving your rental property in pristine condition, you not only adhere to the terms of your lease agreement but also demonstrate your respect for your neighbors and the property itself.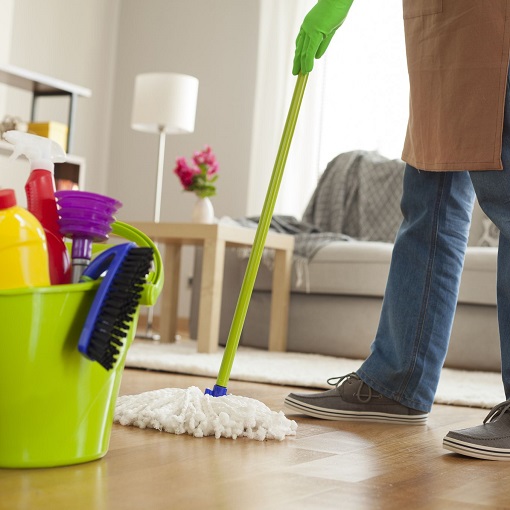 Moving out of a rented property is often an exciting yet daunting experience. It marks the end of one chapter and the beginning of another. As a responsible tenant, ensuring that the property is left in impeccable condition is not just a courtesy but a necessity. This is where end of tenancy cleaning in Sidcup comes into play.
The Sidcup Charm
Sidcup, with its picturesque streets and welcoming community, is a sought-after area for renters. The blend of urban amenities and suburban tranquility makes it an ideal place to call home. However, with great living comes great responsibility, and that includes maintaining the property you've rented.
Maintaining Good Relations
Leaving a property in disarray can strain your relationship with your landlord or property management company. On the other hand, a clean and well-maintained property reflects your respect for the space you've occupied and the people you've rented it from. It sets the stage for a smooth transition and ensures you leave on good terms.
At End of Tenancy Cleaning London, we take immense pride in our work, and Sidcup holds a special place in our hearts. Our services in Sidcup are geared towards ensuring that every renter leaves their property with confidence, knowing they've fulfilled their obligations and maintained the integrity of their rental agreement.
Our Sidcup Services
Thorough Cleaning: We leave no corner untouched, ensuring your property is in impeccable condition.
Time Efficiency: We understand the urgency of moving, so we work diligently to meet your timeline.
Affordability: Our services are competitively priced to cater to renters of all budgets.
End of tenancy cleaning in Sidcup is not just a requirement; it's a mark of responsibility and respect. It's about leaving a positive impression and ensuring a smooth transition for both you and the property's next occupants. At End of Tenancy Cleaning London, we're here to make this transition seamless, efficient, and stress-free. So, when it's time to move, trust us to be your partners in maintaining the charm of Sidcup, one property at a time. Contact us today for a hassle-free end-of-tenancy cleaning experience.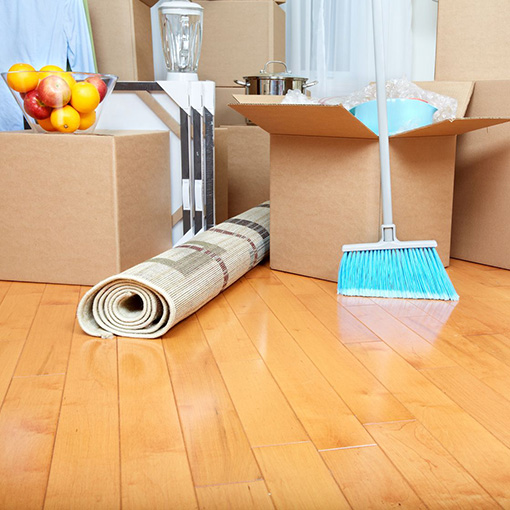 The End of Tenancy Cleaning Process
Now, let's delve into the specifics of why end of tenancy cleaning in Sidcup is absolutely essential:
Many rental agreements explicitly state that tenants must return the property in the same condition as when they first moved in, allowing for fair wear and tear. Failing to do so could result in deductions from your security deposit or even legal action.
By investing in professional end of tenancy cleaning services, you increase the likelihood of getting your full security deposit back. Our expert team at End of Tenancy Cleaning London is well-versed in the expectations of landlords and property managers, ensuring that every nook and cranny is spotless.
Moving can be incredibly stressful, and the last thing you want is to spend hours cleaning a property you're leaving. End of tenancy cleaning in Sidcup takes this burden off your shoulders, allowing you to focus on settling into your new home.
Our team doesn't just perform surface-level cleaning. We tackle every aspect of your rental property, from scrubbing the bathroom tiles to deep-cleaning the kitchen appliances. Our aim is to restore the property to its original condition, or even better.
A clean living space is not only aesthetically pleasing but also essential for your health and well-being. Dust, mold, and dirt accumulation can lead to allergies and respiratory issues. End of tenancy cleaning ensures a hygienic environment for both you and the next occupants.
What clients say about us
I couldn't believe my eyes when I walked into my apartment after the cleaning by End of Tenancy Cleaning London. It was sparkling! They truly exceeded my expectations.
The team from End of Tenancy Cleaning London was prompt, professional, and thorough. They made moving out stress-free, and I got my full deposit back. Highly recommend!
Fantastic service! The attention to detail was remarkable. I will definitely use End of Tenancy Cleaning London again and recommend them to my friends.
I was skeptical about hiring cleaners, but End of Tenancy Cleaning London did an outstanding job. They are worth every penny. Thank you!
I had a tight schedule, and End of Tenancy Cleaning London accommodated me with a last-minute booking. Their efficiency and quality were impressive.
I was worried about the stains on my carpets, but End of Tenancy Cleaning London worked magic. My landlord was amazed, and I got my deposit back in full.
The team at End of Tenancy Cleaning London was not only professional but also friendly. They made the whole process a breeze. Highly recommended for end-of-tenancy cleaning.
My property looked better than when I moved in! End of Tenancy Cleaning London is the best cleaning service I've ever hired.
The level of cleanliness was impeccable. End of Tenancy Cleaning London transformed my apartment, and I am grateful for their dedication.
I was concerned about the cost, but End of Tenancy Cleaning London provided excellent value for the quality of service. My property manager was impressed!
Moving is always stressful, but End of Tenancy Cleaning London made the end-of-tenancy cleaning part easy. I would use their services again without hesitation.
Sidcup: Where Suburban Serenity Meets Urban Access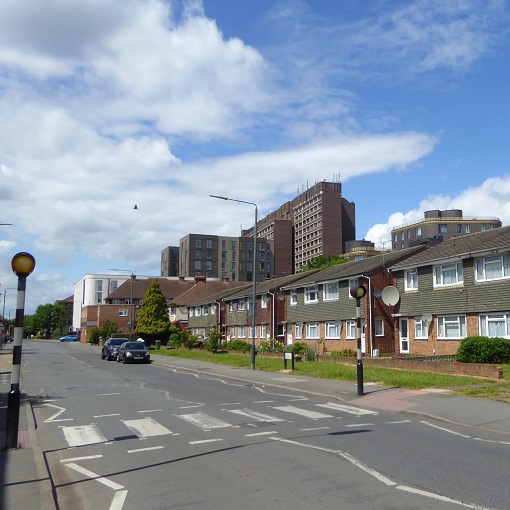 Sidcup is a hidden gem that offers a perfect blend of peaceful suburban living and easy access to the heart of London. This thriving community, with its green spaces, charming high street, and welcoming atmosphere, has something for everyone.
Local Delights:
Lamorbey Park: This tranquil park is a local favorite, offering a serene escape from the urban rush. Stroll through its lush greenery, enjoy a picnic by the lake, or simply unwind in the midst of nature.
Sidcup High Street: The heart of the town, Sidcup High Street, is lined with a variety of shops, cafes, and restaurants. It's the ideal place to explore unique boutiques or savor a cup of coffee while watching the world go by.
Foots Cray Meadows: A short drive away, Foots Cray Meadows is a nature lover's paradise. Its vast open spaces, winding river, and picturesque woodlands make it a superb spot for family outings and wildlife enthusiasts.
Educational Excellence: Sidcup is renowned for its excellent schools, making it a prime choice for families seeking quality education for their children.
Transport Hub: With convenient access to the A20 road and Sidcup railway station, commuting to central London and neighboring areas is a breeze.
When it comes to ensuring that homes in Sidcup are impeccably cleaned during the transition between tenancies, End of Tenancy Cleaning London is the trusted name in the community. They bring their expertise and professionalism to Sidcup, leaving properties spotless and ready for their new occupants.
Key Features of End of Tenancy Cleaning London:
Skilled Cleaning Team: The company boasts a team of skilled and experienced cleaners who understand the unique demands of end-of-tenancy cleaning.
Eco-Friendly Approach: They prioritize environmentally friendly cleaning products, showing their commitment to a cleaner and greener community.
Flexible Booking: End of Tenancy Cleaning London offers flexible scheduling options, ensuring that clients can book services at their convenience.
Competitive Pricing: Their services are competitively priced, providing excellent value for tenants and landlords alike.
Customer-Centric Service: Customer satisfaction is at the forefront of their mission, and they consistently go the extra mile to meet and exceed expectations.
When it's time for a fresh start in a new Sidcup home, or you're preparing your property for new tenants, End of Tenancy Cleaning London is the reliable choice to maintain the highest standards of cleanliness and hygiene in this charming suburban setting. In Sidcup, where tranquility meets convenience, having professionals who take care of your cleaning needs is a valuable asset.
Book cleaning services online near you