Experience the Difference: End of Tenancy Cleaning South Woodford
Minimal Disruption: Our efficient cleaning process minimizes disruption to your daily routine.
Experienced Advice: We can offer experienced advice on how to maintain a clean property during your lease.
Responsive Communication: Expect prompt and responsive communication from our team.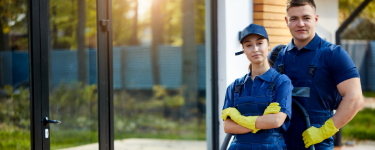 End of Tenancy Cleaning Near You
End of Tenancy Cleaners Near You
Cleaning Experts Near You
Cleaning Services Near You
End of Tenancy Cleaning in South Woodford for Different Housing Types
When it comes to the conclusion of a tenancy agreement, the imperative of ensuring that the property is left in impeccable condition cannot be overstated. This requirement holds equal significance for both landlords and tenants, as it not only secures the return of deposits but also paves the way for a harmonious transition. In the vibrant community of South Woodford, one name has consistently stood out as a beacon of reliability and professionalism in the realm of end-of-tenancy cleaning: End of Tenancy Cleaning London.
Our enduring reputation as one of the premier end-of-tenancy cleaning contractors in South Woodford is a testament to our unwavering commitment to excellence. We recognize that the properties we serve encompass a diverse range, including apartments, houses, and condominiums, each presenting its own set of unique cleaning challenges. Our seasoned professionals are equipped with the knowledge and expertise required to address these challenges comprehensively, ensuring that every nook and cranny is meticulously cleaned to the highest industry standards.
Houses: Spacious and Inviting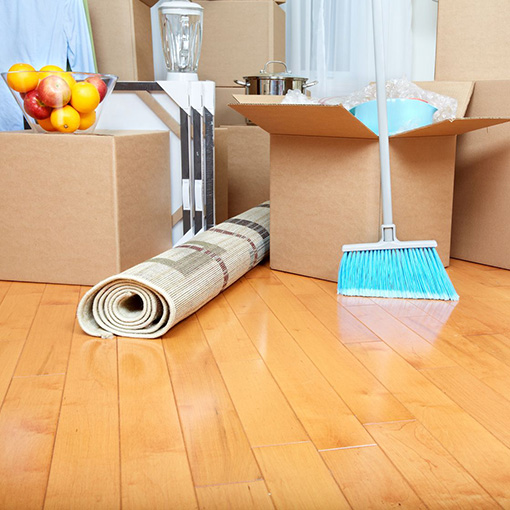 Houses offer more room to live and breathe, but they also demand more extensive cleaning efforts. End of Tenancy Cleaning London rises to the occasion:
Deep Cleaning
Our team performs a deep clean of all rooms, including bedrooms, bathrooms, living areas, and kitchens.
We address issues such as dust accumulation, cobwebs, and hidden dirt to make your house pristine.
Exterior Spaces
If your house features outdoor areas, such as patios or balconies, we ensure they are cleaned and ready for the next tenant.
Garden and lawn spaces are tidied up, maintaining the curb appeal of your property.
Customized Cleaning
We understand that each house is unique. Our cleaning services are tailored to your specific needs and the condition of your property.
End of Tenancy Cleaning London ensures that no detail is overlooked.
Sanitization
In today's world, hygiene is paramount. We use high-quality sanitizers to disinfect all surfaces, promoting a healthy living environment.
Apartments: Compact and Pristine
Apartments in South Woodford often offer a convenient and compact living space. However, the limited space can magnify the importance of thorough cleaning. Here's how End of Tenancy Cleaning London takes on the challenge of apartments:
Comprehensive Cleaning Checklist
Our experienced team follows a meticulously crafted checklist that covers every nook and cranny of your apartment.
We pay special attention to high-traffic areas like the living room, kitchen, and bathroom.
All surfaces, from floors to countertops, are cleaned and sanitized to perfection.
Carpet and Upholstery Care
If your apartment features carpets or upholstery, we employ professional cleaning methods to eliminate stains and odors.
We use eco-friendly products to ensure the safety and comfort of your living space.
Windows and Fixtures
Clean, streak-free windows are a must. Our experts ensure that your windows sparkle.
Light fixtures and switches are thoroughly cleaned, leaving your apartment looking bright and welcoming.
Appliances and Kitchen
In the kitchen, we tackle appliances like ovens, microwaves, and refrigerators, leaving them spotless.
We also clean and disinfect sinks, cabinets, and countertops, ensuring a hygienic environment.
For those searching for "end of tenancy cleaning in South Woodford," our apartment cleaning service is designed to meet the highest standards, ensuring that you receive your security deposit back in full.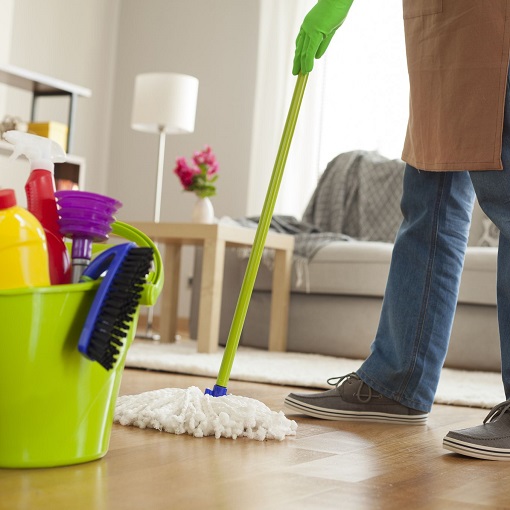 Condos: Balancing Space and Maintenance
Condominiums in South Woodford often strike a balance between space and maintenance requirements. Our specialized condo cleaning services cater to this unique dynamic:
Common Areas
We ensure that common areas, such as lobbies and hallways, are free from dirt and clutter.
Clean and inviting common spaces contribute to a positive tenant experience.
Individual Units
Inside individual condo units, we apply the same meticulous cleaning standards as we do for apartments and houses.
Every corner of your condo, from the entryway to the balcony, is given the attention it deserves.
Eco-Friendly Approach
End of Tenancy Cleaning London takes pride in its eco-friendly cleaning practices, which are safe for both residents and the environment.
Our green cleaning products are effective and sustainable.
In South Woodford, no matter the type of housing, our commitment to "end of tenancy cleaning in South Woodford" remains unwavering. We work diligently to ensure that both tenants and landlords are satisfied with the condition of the property.
Experience the Difference
At End of Tenancy Cleaning London, we understand that different housing types require tailored cleaning approaches. Whether you reside in an apartment, house, or condo in South Woodford, our skilled team is dedicated to delivering exceptional end-of-tenancy cleaning services.
Our commitment to excellence, attention to detail, and eco-friendly practices make us the top choice for "end of tenancy cleaning in South Woodford." Contact us today to schedule your cleaning appointment and experience the difference for yourself. Let us transform your space, leaving it immaculate and ready for the next chapter in its story.
Don't leave your end-of-tenancy cleaning to chance. Trust End of Tenancy Cleaning London to make your move-out experience smooth and stress-free.
What clients say about us
I couldn't believe my eyes when I walked into my apartment after the cleaning by End of Tenancy Cleaning London. It was sparkling! They truly exceeded my expectations.
The team from End of Tenancy Cleaning London was prompt, professional, and thorough. They made moving out stress-free, and I got my full deposit back. Highly recommend!
Fantastic service! The attention to detail was remarkable. I will definitely use End of Tenancy Cleaning London again and recommend them to my friends.
I was skeptical about hiring cleaners, but End of Tenancy Cleaning London did an outstanding job. They are worth every penny. Thank you!
I had a tight schedule, and End of Tenancy Cleaning London accommodated me with a last-minute booking. Their efficiency and quality were impressive.
I was worried about the stains on my carpets, but End of Tenancy Cleaning London worked magic. My landlord was amazed, and I got my deposit back in full.
The team at End of Tenancy Cleaning London was not only professional but also friendly. They made the whole process a breeze. Highly recommended for end-of-tenancy cleaning.
My property looked better than when I moved in! End of Tenancy Cleaning London is the best cleaning service I've ever hired.
The level of cleanliness was impeccable. End of Tenancy Cleaning London transformed my apartment, and I am grateful for their dedication.
I was concerned about the cost, but End of Tenancy Cleaning London provided excellent value for the quality of service. My property manager was impressed!
Moving is always stressful, but End of Tenancy Cleaning London made the end-of-tenancy cleaning part easy. I would use their services again without hesitation.
South Woodford: A Suburban Gem in East London
South Woodford, a picturesque suburban neighborhood nestled in the eastern part of London, offers a delightful blend of urban convenience and natural beauty. This charming area is known for its leafy streets, welcoming community, and a range of amenities that cater to residents of all ages.
Local Highlights:
Epping Forest: South Woodford is fortunate to border the stunning Epping Forest, one of London's most cherished green spaces. Here, you can escape the urban hustle and bustle with tranquil walks, bike rides, or picnics among ancient trees and serene lakes.
South Woodford High Road: The heart of the community, South Woodford High Road, is a bustling thoroughfare lined with a variety of shops, restaurants, cafes, and boutiques. It's the perfect place for shopping, dining, or enjoying a cup of coffee with friends.
Local Parks: Apart from Epping Forest, South Woodford boasts several local parks such as George Lane Park and Roding Valley Park, offering green spaces for relaxation and recreation.
Cultural Attractions: The area is home to an array of cultural venues, including the South Woodford Library and Churchill's Theater, providing residents with opportunities for learning and entertainment.
Your Trusted South Woodford Cleaning Partner
End of Tenancy Cleaning London extends its exceptional end-of-tenancy cleaning services to South Woodford and its residents. Their dedicated team of cleaning experts ensures that your rental property is immaculate when you move out, making your transition hassle-free.
Why Choose End of Tenancy Cleaning London in South Woodford?
Expert Team: Their experienced professionals are well-versed in the specific requirements for end-of-tenancy cleaning, delivering a meticulous service.
Quality Assurance: You can trust their services as they come with a satisfaction guarantee, giving you peace of mind during the hectic moving process.
Affordable Pricing: End of Tenancy Cleaning London offers competitive rates, making it an economical choice for both tenants and landlords.
Convenience: Recognizing the time-sensitive nature of moving, they work efficiently to accommodate your schedule.
Whether you're bidding farewell to your South Woodford rental property or looking for a reliable cleaning service in this charming neighborhood, End of Tenancy Cleaning London is your trusted partner. Explore South Woodford's serene parks, enjoy its vibrant community, and let this professional cleaning team handle the rest, ensuring a smooth transition to your next adventure.
Book cleaning services online near you