Clean Homes, Happy Tenants: End of Tenancy Cleaning in Southall
Eco-Friendly Cleaning: We use environmentally friendly cleaning products and methods for a sustainable approach.
Safety Checks: We conduct safety checks, ensuring that doors, windows, and locks are secure.
Expert Stain Removal: We have expertise in removing stubborn stains from various surfaces.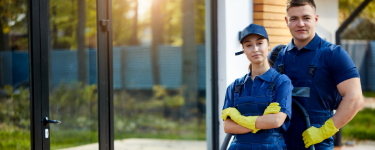 End of Tenancy Cleaning Near You
End of Tenancy Cleaners Near You
Cleaning Experts Near You
Cleaning Services Near You
Navigating End of Tenancy Cleaning in Southall: Your Comprehensive Guide
Welcome to End of Tenancy Cleaning London, your steadfast and reliable partner for all your end-of-tenancy cleaning needs in the vibrant community of Southall. With a wealth of experience accumulated over the years and an unwavering commitment to delivering excellence, we stand by your side, ready to illuminate the path through the intricate process of end-of-tenancy cleaning.
In this all-encompassing guide, we endeavor to equip you with a comprehensive understanding of all things related to end of tenancy cleaning in Southall. Whether you find yourself in the shoes of a diligent landlord or a conscientious tenant, this guide is tailored to meet your unique needs and expectations.
What is End of Tenancy Cleaning?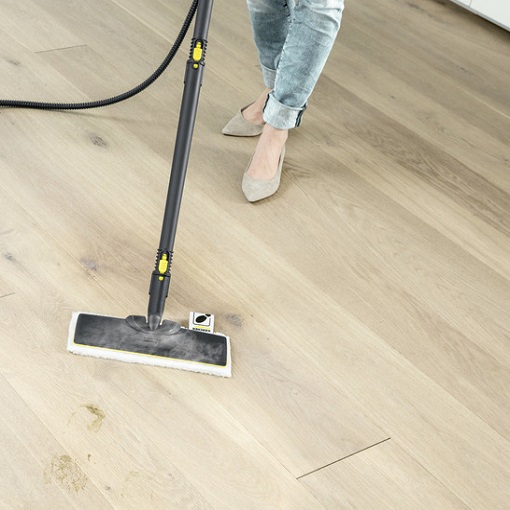 End of tenancy cleaning is a specialized cleaning service designed to restore a property to its pristine condition at the end of a lease. It's an essential step for tenants who want their deposit back and for landlords preparing their property for new occupants. Here's a breakdown of what it entails:
Thorough Cleaning of All Areas:
Kitchen: Cleaning and degreasing of all surfaces, appliances, and fixtures.
Bathroom: Disinfecting and descaling of tiles, fixtures, and sanitary ware.
Living Areas: Dusting, vacuuming, and spot cleaning of walls, floors, and furniture.
Bedrooms: Cleaning of all surfaces, including inside closets and wardrobes.
Windows: Interior and exterior window cleaning.
Carpets: Deep cleaning or steam cleaning as needed.
Attention to Detail:
Our team pays meticulous attention to every detail, from light switches to baseboards. We leave no corner untouched, ensuring that the property is in pristine condition.
Benefits of End of Tenancy Cleaning in Southall
For Tenants:
Deposit Recovery: A clean property increases the chances of getting your full deposit back.
Stress Reduction: Leave the cleaning to the professionals and focus on your move.
Positive Landlord Reference: A well-maintained property leads to positive references for future rentals.
For Landlords:
Attract Quality Tenants: A clean property attracts responsible tenants.
Reduce Turnover Time: Get your property ready for the next tenant quickly.
Maintain Property Value: Regular end of tenancy cleaning ensures your property remains in top condition.
End of tenancy cleaning in Southall is a crucial step in the rental process, benefiting both tenants and landlords. At End of Tenancy Cleaning London, we are dedicated to providing top-notch cleaning services tailored to your needs. With our expertise, attention to detail, and commitment to customer satisfaction, we are your go-to partner in Southall for all end-of-tenancy cleaning needs.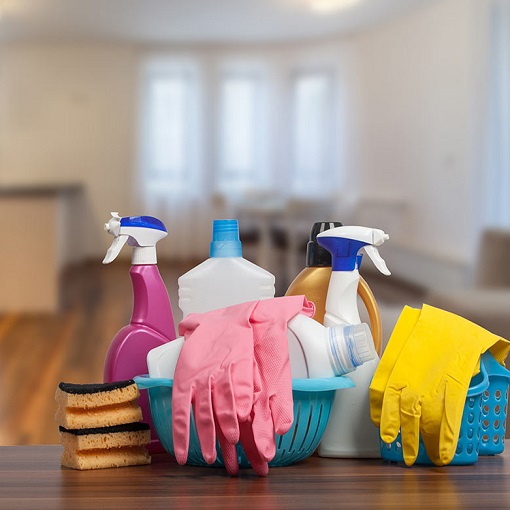 Expertise in Southall:
We understand the unique needs of Southall's diverse community. Whether you have a modern apartment, a traditional home, or a commercial property, we have the expertise to handle it all.
Customized Cleaning Solutions:
No two properties are the same. We tailor our cleaning services to meet your specific requirements, ensuring a personalized experience.
Eco-Friendly Cleaning:
We are committed to the environment and your well-being. Our cleaning products are eco-friendly, safe, and non-toxic, leaving your property clean and healthy.
Time and Cost-Efficiency:
We know that time is of the essence, especially during the stressful process of moving. Our efficient team works diligently to complete the cleaning promptly and within your budget.
The End of Tenancy Cleaning Process in Southall
Getting started is easy. Contact us through our online booking form or by phone to schedule your end of tenancy cleaning in Southall.
We conduct an initial assessment of your property to determine the scope of work and provide you with a fair and transparent quote.
Our professional team arrives on the scheduled day with all the necessary equipment and eco-friendly cleaning products.
We follow a comprehensive checklist to ensure that every nook and cranny is cleaned to perfection. Our goal is to exceed your expectations.
After the cleaning is complete, we invite you to inspect the property to ensure your satisfaction. We're not satisfied until you are.
We stand behind our work. If any issues arise, simply reach out to us within 48 hours, and we will rectify them promptly.
Contact us today to schedule your end of tenancy cleaning in Southall, and experience the difference of working with the best in the business. Your satisfaction is our guarantee, and we look forward to serving you soon.
What clients say about us
I couldn't believe my eyes when I walked into my apartment after the cleaning by End of Tenancy Cleaning London. It was sparkling! They truly exceeded my expectations.
The team from End of Tenancy Cleaning London was prompt, professional, and thorough. They made moving out stress-free, and I got my full deposit back. Highly recommend!
Fantastic service! The attention to detail was remarkable. I will definitely use End of Tenancy Cleaning London again and recommend them to my friends.
I was skeptical about hiring cleaners, but End of Tenancy Cleaning London did an outstanding job. They are worth every penny. Thank you!
I had a tight schedule, and End of Tenancy Cleaning London accommodated me with a last-minute booking. Their efficiency and quality were impressive.
I was worried about the stains on my carpets, but End of Tenancy Cleaning London worked magic. My landlord was amazed, and I got my deposit back in full.
The team at End of Tenancy Cleaning London was not only professional but also friendly. They made the whole process a breeze. Highly recommended for end-of-tenancy cleaning.
My property looked better than when I moved in! End of Tenancy Cleaning London is the best cleaning service I've ever hired.
The level of cleanliness was impeccable. End of Tenancy Cleaning London transformed my apartment, and I am grateful for their dedication.
I was concerned about the cost, but End of Tenancy Cleaning London provided excellent value for the quality of service. My property manager was impressed!
Moving is always stressful, but End of Tenancy Cleaning London made the end-of-tenancy cleaning part easy. I would use their services again without hesitation.
Southall Unveiled: A Vibrant Slice of London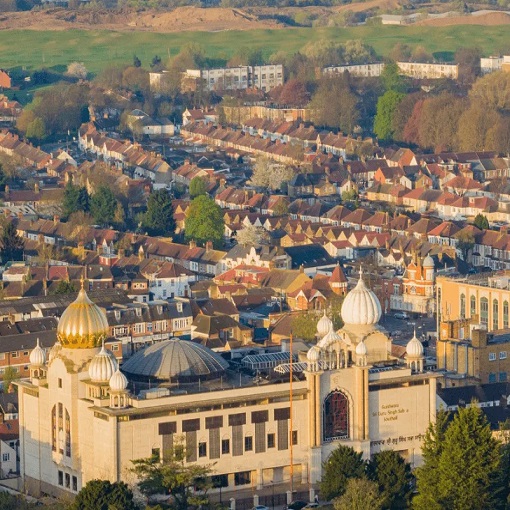 Located in the western part of London, Southall is a colorful and culturally rich neighborhood that's often referred to as "Little India" due to its significant South Asian population. This lively enclave is a melting pot of traditions, flavors, and history, making it a truly unique place to explore.
Local Gems:
Southall Broadway: The heart of Southall, this bustling street is lined with shops selling everything from saris and spices to jewelry and electronics. The aroma of Indian and Pakistani cuisine wafts through the air from the numerous restaurants and street food vendors.
Gurdwaras: Southall is home to several beautiful Sikh temples, the most prominent being Sri Guru Singh Sabha. These temples are not only places of worship but also hubs of community life.
Cultural Festivals: Southall comes alive during festivals like Diwali and Vaisakhi, with vibrant parades, music, dance, and fireworks that celebrate the diversity of its residents.
Havelock Estate: This historic housing estate showcases the unique architecture of the 1950s and 60s, providing a glimpse into Southall's past.
Southall Park: A green oasis in the midst of the urban landscape, this park offers a peaceful retreat with a lake, playgrounds, and sports facilities.
End of Tenancy Cleaning Services in Southall
End of Tenancy Cleaning London extends its top-tier cleaning services to the culturally diverse neighborhood of Southall. Their team of expert cleaners understands the importance of leaving a property in immaculate condition when transitioning between tenancies, ensuring that both landlords and tenants are satisfied.
Key Features of End of Tenancy Cleaning London in Southall:
Diverse Community Understanding: Having served Southall's eclectic community, End of Tenancy Cleaning London understands the unique needs of the area's residents.
Thorough Cleaning: They meticulously clean every nook and cranny, from kitchens and bathrooms to living spaces and common areas, ensuring a comprehensive cleaning process.
Quick Turnaround: With efficient cleaning techniques and flexible scheduling, they accommodate the tight timelines often associated with moving in or out of Southall's properties.
Affordable Pricing: Their services are competitively priced, making professional end-of-tenancy cleaning accessible to all.
Customer Satisfaction: End of Tenancy Cleaning London prioritizes customer satisfaction, striving to exceed expectations with each cleaning assignment.
Whether you're leaving or entering one of Southall's culturally rich homes, End of Tenancy Cleaning London is your trusted partner to ensure a smooth and hygienic transition. In a neighborhood that thrives on traditions and diversity, they uphold the highest standards of cleanliness to meet the expectations of Southall's vibrant community.
Book cleaning services online near you