Ready to Move? Choose Stamford Hill End of Tenancy Cleaning
Enhanced Comfort: A clean property enhances comfort and well-being, whether you're moving in or moving out.
Property Freshness: Our services leave a fresh and inviting scent throughout the property.
Cleaner and Safer Bathrooms: We ensure bathrooms are not only clean but also safe for use.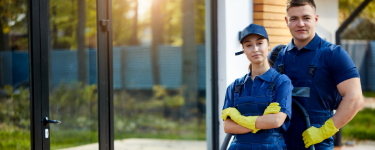 End of Tenancy Cleaning Near You
End of Tenancy Cleaners Near You
Cleaning Experts Near You
Cleaning Services Near You
The Vital Role of End of Tenancy Cleaning in Stamford Hill
When it comes to bidding farewell to your rental property in Stamford Hill, few factors hold as much sway over your financial outcome as the condition in which you return the keys. It's a pivotal juncture that can either lead to the prompt return of your full deposit or unforeseen deductions that could affect your budget. This is precisely where the expertise of a professional end of tenancy cleaning service can prove to be an invaluable asset.
At End of Tenancy Cleaning London, we recognize the pivotal significance of this moment in your tenancy journey. Our mission is to empower you with the assurance that your expectations will not just be met but exceeded, ensuring a seamless transition that minimizes any potential headaches or disputes. As you navigate the intricate process of moving out, our team stands ready to provide the meticulous care and attention needed to leave your rented space in pristine condition, thereby safeguarding your financial interests and facilitating a hassle-free transition to your next chapter.
Why End of Tenancy Cleaning Matters in Stamford Hill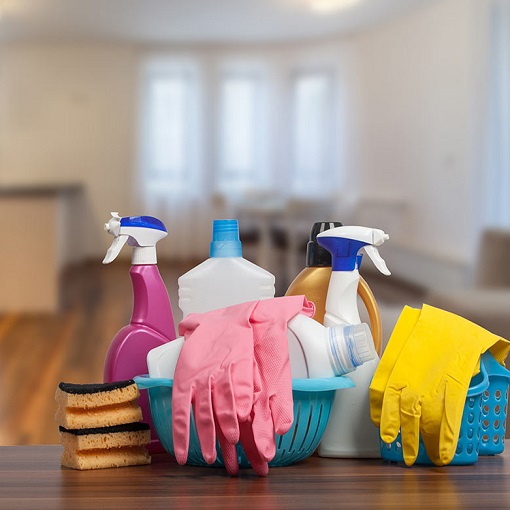 Stamford Hill, a vibrant neighborhood in North London, is known for its diverse community and bustling streets. With many tenants moving in and out of this area, it's crucial to leave your rental property in pristine condition. Here's why end of tenancy cleaning in Stamford Hill is of utmost importance:
Deposit Recovery: Landlords often require a security deposit, and they have the right to deduct from it for cleaning and repairs if the property isn't returned in its original condition.
Property Standards: Maintaining the cleanliness of your rented space is not only an obligation but also reflects your respect for the property owner and the next tenant.
Rental References: Leaving a well-maintained property can boost your rental references, making it easier to secure a new place.
Legal Obligations: In many cases, landlords and property management companies include a clause in the tenancy agreement that mandates professional end of tenancy cleaning before vacating the premises.
Peace of Mind: Knowing that you've left your old home in the best possible state can relieve stress during the moving process.
Why Choose Us in Stamford Hill?
End of Tenancy Cleaning London is your trusted partner in Stamford Hill for all your end of tenancy cleaning needs. Here's why you can rely on us:
Years of Experience: We have a long-standing presence in Stamford Hill, serving countless satisfied customers over the years.
Comprehensive Cleaning: Our cleaning checklist covers every nook and cranny, ensuring your property is spotless.
Professional Team: Our dedicated team is trained, experienced, and background-checked for your peace of mind.
Eco-Friendly Practices: We prioritize the environment and use eco-friendly cleaning agents and methods.
Customized Solutions: We understand that every property is unique, and we tailor our services to meet your specific requirements.
Flexible Scheduling: We work around your schedule, ensuring a hassle-free experience during your move.
Transparent Pricing: Our pricing is upfront and competitive, with no hidden fees.
Satisfaction Guarantee: Your satisfaction is our priority. If you're not happy with the results, we'll make it right.
What to Look for in an End of Tenancy Cleaning Service
Now that we've established the importance of end of tenancy cleaning in Stamford Hill, let's explore what you should consider when hiring a professional cleaning service. Your expectations should align with the quality of service provided. Here are key factors to keep in mind:
Experience and Expertise: Choose a cleaning company with a proven track record in end of tenancy cleaning. End of Tenancy Cleaning London has been serving Stamford Hill for years, and our experience speaks for itself.
Thoroughness: A comprehensive cleaning service should cover all areas, from the kitchen and bathroom to living spaces and bedrooms. Ensure that the service you choose offers a detailed checklist.
Professional Equipment: High-quality cleaning requires professional-grade equipment and eco-friendly cleaning agents. This ensures effective cleaning without causing harm to the environment.
Trained Staff: The cleaning team should be well-trained, experienced, and fully vetted. Background checks and training programs ensure the safety and reliability of the staff.
Customized Services: Every property is unique, and your cleaning service should be tailored to your specific needs. At End of Tenancy Cleaning London, we provide customized solutions for Stamford Hill residents.
Flexible Scheduling: Moving can be hectic, so choose a cleaning service that accommodates your timeline. We offer flexible scheduling options to fit your moving schedule seamlessly.
Transparent Pricing: Clear and transparent pricing is essential. You should know upfront what the service will cost, with no hidden fees or surprises.
Guarantee: A reputable cleaning service should offer a satisfaction guarantee. If you're not satisfied with the results, they should be willing to rectify any issues promptly.
When it comes to end of tenancy cleaning in Stamford Hill, it's crucial to manage your expectations and choose a professional cleaning service that aligns with your needs. End of Tenancy Cleaning London is here to make your transition smooth and stress-free. Contact us today for a personalized quote and let us help you leave your rental property in pristine condition. Your deposit and peace of mind are our top priorities.
What clients say about us
I couldn't believe my eyes when I walked into my apartment after the cleaning by End of Tenancy Cleaning London. It was sparkling! They truly exceeded my expectations.
The team from End of Tenancy Cleaning London was prompt, professional, and thorough. They made moving out stress-free, and I got my full deposit back. Highly recommend!
Fantastic service! The attention to detail was remarkable. I will definitely use End of Tenancy Cleaning London again and recommend them to my friends.
I was skeptical about hiring cleaners, but End of Tenancy Cleaning London did an outstanding job. They are worth every penny. Thank you!
I had a tight schedule, and End of Tenancy Cleaning London accommodated me with a last-minute booking. Their efficiency and quality were impressive.
I was worried about the stains on my carpets, but End of Tenancy Cleaning London worked magic. My landlord was amazed, and I got my deposit back in full.
The team at End of Tenancy Cleaning London was not only professional but also friendly. They made the whole process a breeze. Highly recommended for end-of-tenancy cleaning.
My property looked better than when I moved in! End of Tenancy Cleaning London is the best cleaning service I've ever hired.
The level of cleanliness was impeccable. End of Tenancy Cleaning London transformed my apartment, and I am grateful for their dedication.
I was concerned about the cost, but End of Tenancy Cleaning London provided excellent value for the quality of service. My property manager was impressed!
Moving is always stressful, but End of Tenancy Cleaning London made the end-of-tenancy cleaning part easy. I would use their services again without hesitation.
Stamford Hill: Where Tradition and Diversity Thrive
Nestled in the vibrant borough of Hackney in North London, Stamford Hill stands as a unique and culturally diverse neighborhood. It's a place where tradition and modernity coexist harmoniously, creating a rich tapestry of experiences for its residents and visitors. As you step into Stamford Hill, you'll find a community deeply rooted in its heritage while embracing the dynamism of contemporary city life.
Local Highlights:
Cultural Diversity: Stamford Hill is celebrated for its multicultural makeup. It's home to a thriving Orthodox Jewish community, and you'll find an array of kosher shops, synagogues, and cultural events that add a distinctive charm to the area.
Clissold Park: Just a short stroll away, this picturesque park offers an oasis of greenery amidst the urban landscape. With a serene lake, a charming café, and various recreational facilities, it's a perfect spot for a leisurely day out.
Stoke Newington Church Street: A bustling thoroughfare, this street is lined with trendy boutiques, cozy cafés, and antique shops. It's a hub for local artisans and food enthusiasts.
Transport Hub: Stamford Hill's excellent transport links, including Overground stations and bus routes, make it easy to connect with other parts of London.
Your Trusted Cleaning Partner
For those seeking reliable end-of-tenancy cleaning services in Stamford Hill, look no further than End of Tenancy Cleaning London. This reputable company has earned its place as one of the top cleaning contractors in London, ensuring that your rental property is spotless when you bid it adieu.
Why Rely on End of Tenancy Cleaning London?
Skilled Professionals: Their expert cleaning team specializes in thorough end-of-tenancy cleaning, leaving no corner untouched.
Quality Assurance: You can trust in their commitment to excellence, backed by a satisfaction guarantee for their services.
Competitive Pricing: End of Tenancy Cleaning London offers competitive rates, making it a cost-effective choice for both tenants and landlords.
Flexible Scheduling: They understand the time constraints of moving, working diligently to accommodate your timeline.
When it's time to leave your Stamford Hill rental property, End of Tenancy Cleaning London is your trusted partner to ensure a seamless transition. Whether you're savoring the neighborhood's diverse culture or preparing for a fresh start, their cleaning expertise allows you to focus on what matters most.
Book cleaning services online near you