Effortless Moves Start Here: End of Tenancy Cleaning in Stoke Newington
Cleaning Certificates: We can provide end-of-tenancy cleaning certificates as proof of our thorough cleaning services.
Hassle-Free Experience: Our goal is to make the end-of-tenancy cleaning experience hassle-free and straightforward for you.
Thorough Cleaning: We leave no area uncleaned, ensuring a comprehensive cleaning of your entire property.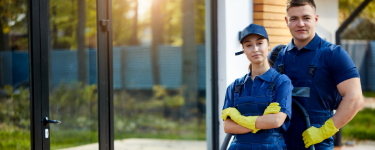 End of Tenancy Cleaning Near You
End of Tenancy Cleaners Near You
Cleaning Experts Near You
Cleaning Services Near You
End of Tenancy Cleaning for High-End Rental Homes in Stoke Newington
Greetings from End of Tenancy Cleaning London, your trusted partner in ensuring that property in Stoke Newington maintains its pristine condition during tenant turnovers. Today, we delve into a topic that's crucial for homeowners and landlords of luxurious residences: end of tenancy cleaning for delicate surfaces.
Stoke Newington, with its picturesque streets and a thriving cultural scene, has become a hotspot for high-end rentals. Landlords and homeowners in this area often deal with exquisite materials and finishes that require special care and attention during cleaning. Whether it's marble countertops, antique hardwood floors, or custom-made furnishings, these delicate surfaces demand a level of expertise that ordinary cleaning services may not provide.
The Unique Challenges of High-End Rental Properties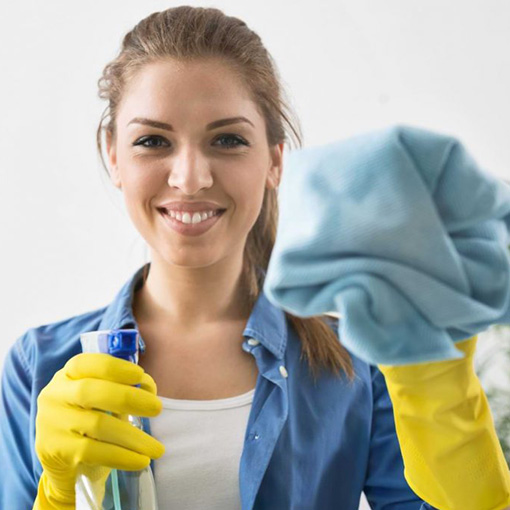 Luxury rental properties in Stoke Newington boast exceptional features that set them apart from standard rentals. These may include:
Expensive Materials: Delicate surfaces such as natural stone, fine wood, and polished metals are commonly found in upscale homes. These materials are not only aesthetically pleasing but also require a gentle touch to maintain their luster.
Customized Fixtures: High-end properties often feature bespoke fixtures and fittings that are unique to the home. These custom elements demand a cleaning approach tailored to their specific materials and designs.
High-Value Furnishings: Luxury rentals are typically furnished with high-value items. From designer sofas to antique cabinets, these pieces need careful handling and cleaning to preserve their value.
Exquisite Artwork: Many high-end homes showcase valuable artwork and collectibles. Dust and dirt accumulation can be detrimental to these pieces, making specialized cleaning essential.
The Importance of Professional End of Tenancy Cleaning
For landlords and homeowners of high-end rental properties in Stoke Newington, professional end of tenancy cleaning is not just a luxury but a necessity. It ensures that your investment is protected, your property is ready for new tenants, and the value of your assets is maintained.
In Stoke Newington, where high-end rental properties abound, ensuring the delicate surfaces within your home receive the care they deserve is paramount. End of Tenancy Cleaning London stands as your partner in this endeavor, providing specialized cleaning services that cater to the unique needs of luxury homes. Our commitment to expertise, attention to detail, and the preservation of your valuable assets makes us the ideal choice for end of tenancy cleaning in Stoke Newington.
When you entrust your high-end rental property to us, you can rest assured that it will be left in impeccable condition, ready to welcome its next occupants. Contact End of Tenancy Cleaning London today to experience the difference our specialized cleaning services can make for your luxury residence in Stoke Newington. Your delicate surfaces deserve nothing less than the best.
Why Choose Us For Your Cleaning Needs in Stoke Newington?
Expertise in Delicate Surfaces: Our team of cleaning professionals possesses the knowledge and experience required to handle delicate surfaces with care. We understand the unique cleaning needs of materials like marble, granite, hardwood, and glass.
Customized Cleaning Plans: We recognize that every high-end rental property in Stoke Newington is unique. That's why we create customized cleaning plans tailored to the specific materials and furnishings in your home.
Specialized Equipment: We invest in state-of-the-art cleaning equipment and eco-friendly cleaning solutions designed for delicate surfaces. Our tools and products are chosen to ensure the utmost protection while delivering exceptional cleaning results.
Attention to Detail: Our cleaning process is characterized by meticulous attention to detail. We leave no corner untouched, ensuring that your property is not only clean but also impeccably maintained.
Cleaning Delicate Surfaces: Our Approach
Marble and Natural Stone: Delicate stone surfaces like marble and granite require gentle cleaning to avoid etching and damage. Our experts use pH-neutral cleaners and specialized equipment to remove stains and restore the natural beauty of these materials.
Hardwood Floors: High-end rental properties often feature exquisite hardwood floors. We employ a careful cleaning process that includes dusting, mopping with appropriate hardwood floor cleaners, and polishing to maintain the wood's sheen.
Fine Fabrics: Upholstered furniture and drapery need expert attention to prevent fabric damage. We employ safe and effective methods for cleaning and stain removal, taking care not to harm delicate textiles.
Antique Furniture: Antique furnishings demand a delicate touch. Our team is well-versed in cleaning and preserving antique wood and finishes, ensuring that these valuable pieces remain in top condition.
Artwork and Collectibles: We understand the value of your art and collectibles. Our cleaning process for these items involves gentle dusting, professional art-safe cleaning solutions, and the use of lint-free cloths to prevent damage.
What clients say about us
I couldn't believe my eyes when I walked into my apartment after the cleaning by End of Tenancy Cleaning London. It was sparkling! They truly exceeded my expectations.
The team from End of Tenancy Cleaning London was prompt, professional, and thorough. They made moving out stress-free, and I got my full deposit back. Highly recommend!
Fantastic service! The attention to detail was remarkable. I will definitely use End of Tenancy Cleaning London again and recommend them to my friends.
I was skeptical about hiring cleaners, but End of Tenancy Cleaning London did an outstanding job. They are worth every penny. Thank you!
I had a tight schedule, and End of Tenancy Cleaning London accommodated me with a last-minute booking. Their efficiency and quality were impressive.
I was worried about the stains on my carpets, but End of Tenancy Cleaning London worked magic. My landlord was amazed, and I got my deposit back in full.
The team at End of Tenancy Cleaning London was not only professional but also friendly. They made the whole process a breeze. Highly recommended for end-of-tenancy cleaning.
My property looked better than when I moved in! End of Tenancy Cleaning London is the best cleaning service I've ever hired.
The level of cleanliness was impeccable. End of Tenancy Cleaning London transformed my apartment, and I am grateful for their dedication.
I was concerned about the cost, but End of Tenancy Cleaning London provided excellent value for the quality of service. My property manager was impressed!
Moving is always stressful, but End of Tenancy Cleaning London made the end-of-tenancy cleaning part easy. I would use their services again without hesitation.
Stoke Newington: Where Creativity and Culture Converge
In the heart of North London lies Stoke Newington, a vibrant and eclectic neighborhood that radiates a distinct charm. This area effortlessly combines a rich cultural heritage with a modern, artistic flair, making it a unique haven for both residents and visitors alike.
Local Charms:
Abney Park Cemetery: An unexpected treasure, this serene Victorian cemetery serves as both a peaceful final resting place and a stunning nature reserve. Its overgrown pathways and historic gravestones have a certain haunting beauty, drawing in photographers, nature enthusiasts, and history buffs.
Church Street: At the heart of Stoke Newington, Church Street offers an array of independent shops, cafes, and boutiques. It's the perfect spot for a leisurely stroll, vintage shopping, or indulging in artisanal cuisine.
Clissold Park: A green oasis in the city, Clissold Park is a favorite among locals for picnics, jogging, and leisurely walks around its scenic lake. The park also houses a menagerie with exotic animals.
Diverse Dining: Stoke Newington is a melting pot of cultures, reflected in its diverse culinary scene. You can savor everything from Turkish kebabs to vegan delights and Michelin-starred dining experiences.
Cultural Events: The neighborhood hosts a variety of cultural events, including art exhibitions, live music performances, and literary gatherings, making it a hub for creative minds.
Our Solutions in Stoke Newington
End of Tenancy Cleaning London extends its exceptional cleaning services to Stoke Newington, understanding the need to preserve the neighborhood's artistic and cultural essence. Their professional cleaning team specializes in ensuring that homes, both historic and contemporary, are left impeccably clean during transitions between tenancies.
Key Points about End of Tenancy Cleaning London:
Expertise: Their cleaning professionals are experts in end-of-tenancy cleaning, taking care of every nook and cranny to ensure the property is move-in ready.
Eco-Conscious: They prioritize environmentally friendly cleaning products to maintain the eco-conscious spirit of Stoke Newington.
Flexible Appointments: End of Tenancy Cleaning London offers flexible scheduling to accommodate clients' specific needs and timelines.
Competitive Rates: Their services are competitively priced, delivering value to tenants and landlords alike.
Client Satisfaction: Committed to exceeding expectations, they are dedicated to ensuring customer satisfaction with each cleaning project.
In a neighborhood that thrives on its artistic and cultural roots, Stoke Newington residents and landlords can rely on End of Tenancy Cleaning London to maintain the impeccable cleanliness that complements the area's unique character. When you're ready to make your move, they're the trusted choice to ensure your new beginning starts on a pristine note.
Book cleaning services online near you