We Leave No Corner Untouched: Stratford End of Tenancy Cleaning
Ease of Moving: A clean property makes the moving process smoother and less stressful.
Resale Potential: For property owners, our services can increase the resale potential of your property.
Effective Odor Control: We employ effective methods to control and eliminate odors.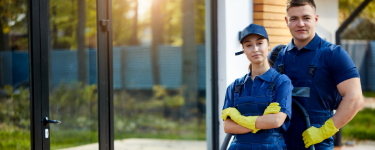 End of Tenancy Cleaning Near You
End of Tenancy Cleaners Near You
Cleaning Experts Near You
Cleaning Services Near You
The Role of End of Tenancy Cleaning in Supporting Sustainable Housing in Stratford
End of Tenancy Cleaning London, a leading end-of-tenancy cleaning contractor in the vibrant neighborhood of Stratford, is at the forefront of promoting sustainable housing initiatives. Now we will explore the pivotal role that end of tenancy cleaning plays in not only ensuring clean and hygienic living spaces but also in contributing to a more sustainable future for our communities.
Sustainable Housing: A Growing Imperative
Sustainable housing is no longer just a buzzword; it has become a pressing global imperative. As urbanization continues to rise and the strain on resources intensifies, finding ways to make our living spaces more eco-friendly and efficient is crucial. End of Tenancy Cleaning London recognizes this urgency and is committed to being a part of the solution.
The Significance of End of Tenancy Cleaning
End of tenancy cleaning is often seen as a routine part of the moving-out process. However, it carries far more significance than meets the eye, especially in the context of sustainable housing initiatives.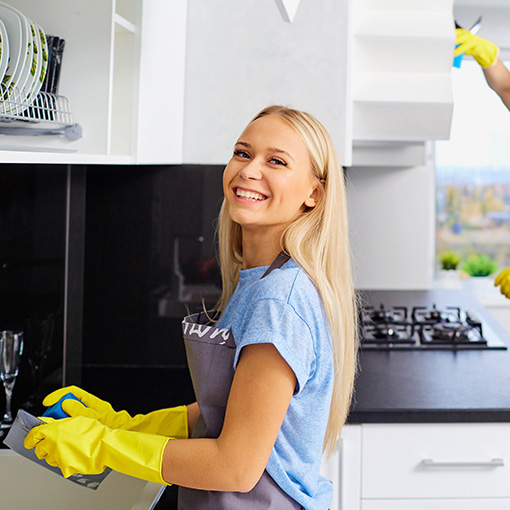 Reducing Environmental Impact
Efficient Cleaning Practices: Our expert cleaning teams in Stratford employ environmentally friendly cleaning products and techniques, minimizing the use of harsh chemicals that can harm both the environment and indoor air quality.
Energy-Efficient Equipment: We use energy-efficient cleaning equipment, which reduces electricity consumption during the cleaning process.
Waste Management: Proper disposal of waste and recycling efforts are integral to our cleaning process, reducing the amount of waste ending up in landfills.
Prolonging the Life of Fixtures and Appliances
Regular Maintenance: Through thorough cleaning, we help maintain the condition of fixtures and appliances, extending their lifespan. This reduces the need for replacements, conserving resources and reducing waste.
Enhancing Indoor Air Quality
Deep Cleaning: Our comprehensive cleaning services ensure that every nook and cranny is cleaned, removing dust, allergens, and pollutants. This improves indoor air quality, promoting healthier living spaces.
The Impact on Sustainable Housing
So, how does end of tenancy cleaning contribute to sustainable housing initiatives in Stratford?
Reduced Environmental Footprint
Lower Carbon Emissions: By adopting eco-friendly cleaning practices and equipment, we help reduce carbon emissions associated with cleaning processes.
Resource Conservation: Our waste management efforts and reduced use of cleaning agents contribute to the conservation of resources.
Affordability and Accessibility
Cost Savings: Prolonging the life of fixtures and appliances lowers maintenance and replacement costs, making sustainable housing more affordable.
Accessibility: By offering our services in Stratford, we make sustainable living options accessible to a wider range of residents.
Healthier Living Environments
Well-being: Improved indoor air quality leads to healthier living environments, reducing healthcare costs and enhancing the overall well-being of residents.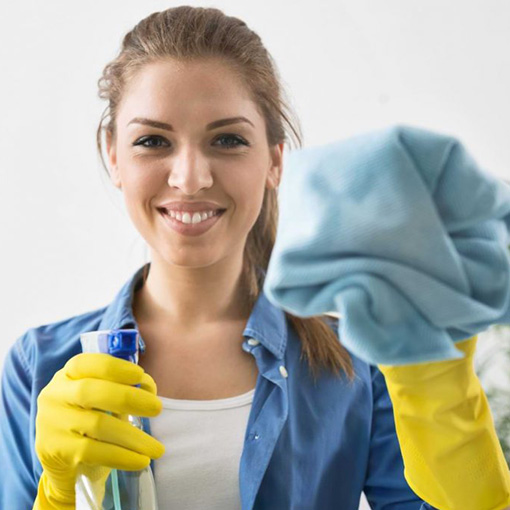 Our Commitment to Stratford
End of Tenancy Cleaning London is not just a cleaning contractor. We are a partner in the quest for sustainable housing in Stratford.
Community Engagement
Education: We actively engage with the community, spreading awareness about the importance of sustainable housing practices.
Support: We support local initiatives aimed at improving energy efficiency and reducing the environmental impact of housing.
Continuous Improvement
Research and Development: We continuously invest in research and development to find even more sustainable cleaning solutions.
Feedback Loop: Feedback from our clients in Stratford is invaluable in our pursuit of sustainability. We encourage suggestions and ideas for improvement.
Adaptability
Changing Times: As technology and eco-friendly practices evolve, so do our cleaning methods. We adapt to stay at the forefront of sustainability.
End of Tenancy Cleaning London is more than just a cleaning service. We are dedicated to our role in supporting sustainable housing initiatives in Stratford. Through our eco-conscious practices, we help reduce the environmental footprint of cleaning, make sustainable housing more accessible, and create healthier living environments. Together with the community, we are building a cleaner, greener, and more sustainable future for Stratford.
For professional and eco-friendly end of tenancy cleaning in Stratford, trust End of Tenancy Cleaning London. Contact us today to learn more about our services and how we can support your sustainable housing goals. Together, we can make a difference.
What clients say about us
I couldn't believe my eyes when I walked into my apartment after the cleaning by End of Tenancy Cleaning London. It was sparkling! They truly exceeded my expectations.
The team from End of Tenancy Cleaning London was prompt, professional, and thorough. They made moving out stress-free, and I got my full deposit back. Highly recommend!
Fantastic service! The attention to detail was remarkable. I will definitely use End of Tenancy Cleaning London again and recommend them to my friends.
I was skeptical about hiring cleaners, but End of Tenancy Cleaning London did an outstanding job. They are worth every penny. Thank you!
I had a tight schedule, and End of Tenancy Cleaning London accommodated me with a last-minute booking. Their efficiency and quality were impressive.
I was worried about the stains on my carpets, but End of Tenancy Cleaning London worked magic. My landlord was amazed, and I got my deposit back in full.
The team at End of Tenancy Cleaning London was not only professional but also friendly. They made the whole process a breeze. Highly recommended for end-of-tenancy cleaning.
My property looked better than when I moved in! End of Tenancy Cleaning London is the best cleaning service I've ever hired.
The level of cleanliness was impeccable. End of Tenancy Cleaning London transformed my apartment, and I am grateful for their dedication.
I was concerned about the cost, but End of Tenancy Cleaning London provided excellent value for the quality of service. My property manager was impressed!
Moving is always stressful, but End of Tenancy Cleaning London made the end-of-tenancy cleaning part easy. I would use their services again without hesitation.
Stratford: Where History Meets Modernity
Stratford, a vibrant district in the heart of East London, is a fascinating blend of rich history and contemporary living. Situated in the London Borough of Newham, Stratford has undergone a remarkable transformation in recent years, thanks in part to major developments like the 2012 London Olympics. Today, it stands as a bustling urban center with much to offer both residents and visitors.
Key Attractions:
Queen Elizabeth Olympic Park: This sprawling park was the centerpiece of the 2012 Olympics. It offers a range of attractions, from beautiful parklands to world-class sporting facilities, including the iconic Olympic Stadium.
Westfield Stratford City: One of Europe's largest shopping centers, Westfield is a shopper's paradise with a vast array of retail stores, restaurants, and entertainment options.
Stratford East Picturehouse: A historic cinema that showcases both mainstream and independent films, providing a great escape for movie enthusiasts.
Stratford Circus Arts Centre: This venue hosts a diverse range of cultural events, including theater performances, music concerts, and art exhibitions.
The Old Town Hall: A stunning Victorian-era building that now houses Stratford Library and offers a glimpse into the area's architectural heritage.
Transportation: Stratford is exceptionally well-connected, making it a prime location for commuters:
Stratford International Station: High-speed trains to Paris, Brussels, and other European destinations.
Stratford Station: Served by the London Underground's Central and Jubilee lines, the Docklands Light Railway (DLR), and numerous bus routes.
Excellent road links: The A12 and A11 roads provide easy access to central London and the M25 motorway.
End of Tenancy Cleaning London is a reputable cleaning contractor serving the vibrant community of Stratford and the wider London area. With a commitment to excellence and attention to detail, their professional cleaning team ensures that properties are left spotless at the end of a tenancy agreement.
Service Highlights:
Comprehensive Cleaning: End of Tenancy Cleaning London offers a thorough cleaning service that covers all aspects of a property, from the kitchen and bathrooms to living spaces and bedrooms.
Experienced Team: Their experienced cleaning professionals are trained to deliver high-quality results, ensuring that both landlords and tenants are satisfied.
Flexible Scheduling: The company understands the importance of flexibility in the real estate market. They work around your schedule to ensure a seamless transition between tenants.
Competitive Pricing: End of Tenancy Cleaning London offers competitive rates for their services, making top-quality cleaning accessible to all.
Eco-Friendly Approach: They use environmentally friendly cleaning products to minimize their impact on the environment.
In Stratford, where change and progress are constants, End of Tenancy Cleaning London stands as a reliable partner in maintaining the cleanliness and hygiene of residential properties. Whether you're a landlord seeking to prepare your property for new tenants or a tenant looking to leave a property in pristine condition, their dedicated team is ready to assist you.
Book cleaning services online near you