Ready for New Beginnings: End of Tenancy Cleaning in Surbiton
Transparent Pricing: We provide clear and transparent pricing, so you know what to expect without surprises.
Quick Turnaround: Our efficient cleaning process ensures a quick turnaround, getting your property ready for the next tenant.
Compliance with Regulations: We adhere to local regulations and standards to ensure your property is in compliance.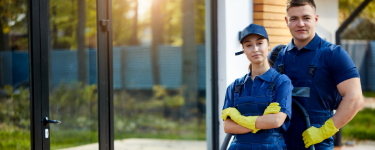 End of Tenancy Cleaning Near You
End of Tenancy Cleaners Near You
Cleaning Experts Near You
Cleaning Services Near You
The Role of End of Tenancy Cleaning in a Smooth Relocation in Surbiton
Relocating to a new city is an exciting yet challenging endeavor. Whether you're moving for a new job, better opportunities, or a change of scenery, the process involves a multitude of tasks and decisions. Amidst all the preparations, one crucial aspect that often gets overlooked is end of tenancy cleaning. For those moving to Surbiton, a picturesque suburb in South West London, the significance of professional end of tenancy cleaning services cannot be overstated.
At End of Tenancy Cleaning London, we understand the complexities of moving to a new city. Our goal is to make this transition as smooth as possible, and one way we contribute to that is through our comprehensive end of tenancy cleaning services in Surbiton.
A Seamless Experience
Our mission is to alleviate the stress and hassle associated with moving to a new city. Here's how our end of tenancy cleaning services in Surbiton play a pivotal role in ensuring a seamless relocation: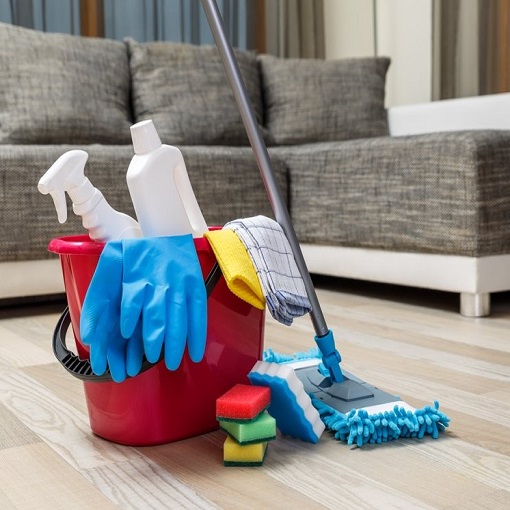 Expertise in Surbiton Properties:
Surbiton has its unique charm, and its properties often have specific cleaning requirements. Our team is well-versed in the Surbiton real estate landscape, which means we know exactly what it takes to leave a property in the pristine condition expected by landlords and letting agencies in this area.
Detailed Cleaning Services:
We take pride in our attention to detail. From cleaning kitchen appliances and scrubbing bathrooms to vacuuming carpets and dusting light fixtures, we cover every inch of your property. Our goal is not just to meet expectations but to exceed them.
Time-Efficient Solutions:
Moving to a new city involves tight schedules and deadlines. We understand that time is of the essence, and our team is equipped to provide efficient and thorough end of tenancy cleaning services in Surbiton, ensuring you meet your obligations without unnecessary delays.
Customized Cleaning Plans:
Every property is unique, and so are its cleaning needs. We offer customized cleaning plans tailored to the specific requirements of your Surbiton residence. This ensures that you receive the level of service that matches your property's size and condition.
Environmentally Friendly Practices:
We are committed to eco-friendly cleaning practices. Our products are safe for your family and the environment, reflecting our dedication to sustainability in every aspect of our work.
Surbiton is a picturesque suburb that boasts a reputation as one of London's hidden gems. Renowned for its lush, tree-lined streets, outstanding schools, and a vibrant, close-knit community, Surbiton has captured the hearts of both professionals and families seeking a tranquil yet accessible haven. Its proximity to central London further amplifies its appeal, drawing in individuals and families alike who desire the perfect blend of suburban tranquility and urban convenience.
As the allure of Surbiton continues to flourish, so too does the demand for rental properties in this idyllic locale. For tenants, ensuring that you leave your old residence in impeccable condition extends beyond a mere contractual obligation; it's a profound gesture of respect for the individuals who will soon call your former abode their home. This act of responsibility not only preserves the harmony of the community but also sets a positive precedent for the ongoing well-being of the neighborhood.
For landlords, preparing a rental property for new tenants is a strategic imperative. It's a critical step in not only maintaining property value but also in attracting high-quality renters who appreciate the allure of Surbiton. By presenting a well-maintained and inviting space, landlords not only uphold the reputation of their investment but also contribute to the overall desirability of the community as a whole. In doing so, they play an integral role in ensuring Surbiton's continued appeal as a sought-after destination.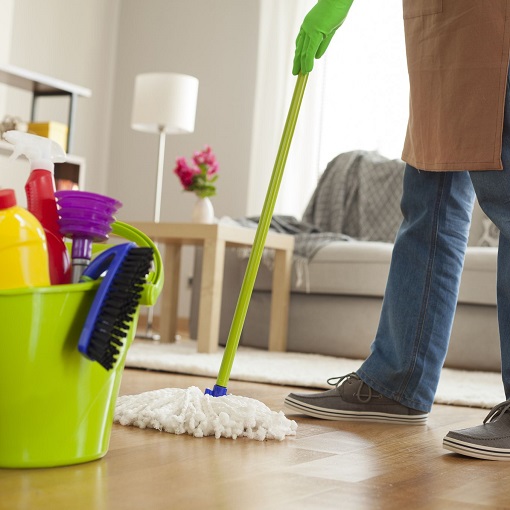 The Process of Booking Our Services
Securing our end of tenancy cleaning services in Surbiton is a straightforward process, designed to accommodate the needs of those undergoing a significant move:
1. Reach Out to Us:
Contacting End of Tenancy Cleaning London is the first step. You can do this through our website or by giving us a call. Our friendly staff are ready to assist you 24/7.
2. Assessment and Quote:
We'll gather information about your Surbiton property to provide you with an accurate quote. Our transparent pricing ensures you know exactly what to expect.
3. Flexible Scheduling:
We understand that moving can be unpredictable. We offer flexible scheduling options to accommodate your timeline, even if it's a last-minute move.
4. Swift Response:
Once you confirm our services, our team will mobilize quickly. We arrive fully equipped, ready to transform your property.
A Smooth Relocation to Surbiton
Moving to a new city like Surbiton is a significant life event, and the role of end of tenancy cleaning in this process should not be underestimated. At End of Tenancy Cleaning London, we are committed to ensuring your relocation to Surbiton is as smooth as possible. Our expertise in Surbiton properties, attention to detail, and efficient services are designed to take the burden of cleaning off your shoulders.
Whether you're a tenant looking to fulfill your end-of-tenancy obligations or a landlord preparing a property for new tenants in Surbiton, our team is here to provide the exceptional end of tenancy cleaning services you need. Trust us to make your move to Surbiton a positive and memorable experience, free from the stress of cleaning concerns. Contact us today and embark on your Surbiton journey with confidence.
What clients say about us
I couldn't believe my eyes when I walked into my apartment after the cleaning by End of Tenancy Cleaning London. It was sparkling! They truly exceeded my expectations.
The team from End of Tenancy Cleaning London was prompt, professional, and thorough. They made moving out stress-free, and I got my full deposit back. Highly recommend!
Fantastic service! The attention to detail was remarkable. I will definitely use End of Tenancy Cleaning London again and recommend them to my friends.
I was skeptical about hiring cleaners, but End of Tenancy Cleaning London did an outstanding job. They are worth every penny. Thank you!
I had a tight schedule, and End of Tenancy Cleaning London accommodated me with a last-minute booking. Their efficiency and quality were impressive.
I was worried about the stains on my carpets, but End of Tenancy Cleaning London worked magic. My landlord was amazed, and I got my deposit back in full.
The team at End of Tenancy Cleaning London was not only professional but also friendly. They made the whole process a breeze. Highly recommended for end-of-tenancy cleaning.
My property looked better than when I moved in! End of Tenancy Cleaning London is the best cleaning service I've ever hired.
The level of cleanliness was impeccable. End of Tenancy Cleaning London transformed my apartment, and I am grateful for their dedication.
I was concerned about the cost, but End of Tenancy Cleaning London provided excellent value for the quality of service. My property manager was impressed!
Moving is always stressful, but End of Tenancy Cleaning London made the end-of-tenancy cleaning part easy. I would use their services again without hesitation.
Surbiton: Where Suburban Serenity Meets Urban Accessibility
Tucked away in the southwest London borough of Kingston upon Thames, Surbiton is a haven for those seeking the perfect blend of peaceful suburbia and city connectivity. This charming town offers an abundance of attractions, green spaces, and a strong sense of community.
A Glimpse of Surbiton's Local Delights:
Fishponds Park: This hidden gem is a tranquil escape featuring a picturesque pond, well-maintained gardens, and a playground for children. It's an ideal spot for a lazy afternoon stroll or a family picnic.
Thames River Walks: Surbiton's proximity to the Thames River means you can enjoy leisurely riverside walks with stunning views of the water, wildlife, and cityscape.
Cultural Charms: The corner of Maple Road and St. Mark's Hill is a hub for local culture. You'll find independent boutiques, quaint cafes, and a thriving arts scene.
Education Excellence: Surbiton is home to several excellent schools, making it a desirable location for families.
Surbiton Farmers' Market: Held on the third Saturday of each month, this market offers an array of fresh produce, artisanal products, and a chance to connect with local producers.
End of Tenancy Cleaning London's Presence in Surbiton
End of Tenancy Cleaning London extends its top-notch cleaning services to Surbiton residents. With a team of skilled professionals, they are dedicated to making moving in or out of a property in Surbiton a seamless experience.
Key Highlights about End of Tenancy Cleaning London in Surbiton:
Expert Cleaning Crew: The company boasts a team of highly trained cleaning experts who are well-versed in the specific requirements of end-of-tenancy cleaning.
Eco-Conscious Approach: They prioritize the use of eco-friendly cleaning products, aligning with Surbiton's commitment to sustainability.
Flexible Scheduling: Clients can enjoy the convenience of flexible scheduling, ensuring cleaning services are tailored to their needs.
Affordable Services: End of Tenancy Cleaning London offers competitive pricing, ensuring excellent value for money.
Customer Satisfaction: Their commitment to customer satisfaction means they go the extra mile to leave properties spotless and clients satisfied.
In Surbiton, a town that values its pristine surroundings and community spirit, End of Tenancy Cleaning London plays a vital role in maintaining the high standards of cleanliness and hygiene expected by residents and property owners alike. Whether you're moving in or out, their services ensure a fresh start in this idyllic corner of London.
Book cleaning services online near you