Discover the Power of a Clean Start: Sutton End of Tenancy Cleaning
Comprehensive London Cleaning Services: Our services extend beyond basic cleaning to include carpet cleaning, upholstery cleaning, and more, all designed to meet London's high standards.
Flexible Booking: We offer flexible booking options, including evenings and weekends, to accommodate your schedule.
Eco-Friendly Practices: We prioritize eco-friendly cleaning practices in alignment with London's commitment to sustainability.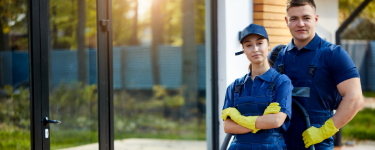 End of Tenancy Cleaning Near You
End of Tenancy Cleaners Near You
Cleaning Experts Near You
Cleaning Services Near You
The Tenancy Transition Challenge in Sutton
Moving out of a rental property in Sutton can be a daunting task. Along with the stress of finding a new place to call home, you're also faced with the responsibility of leaving your current residence in pristine condition. This is where the dilemma arises: should you attempt a DIY end of tenancy cleaning or call in the professionals?
At End of Tenancy Cleaning London, we understand the unique challenges that Sutton residents face during this transitional period. Let's explore why choosing experts like us for your end of tenancy cleaning needs in Sutton is not just a convenience but a smart decision.
Why Choose Our End of Tenancy Cleaning Services in Sutton?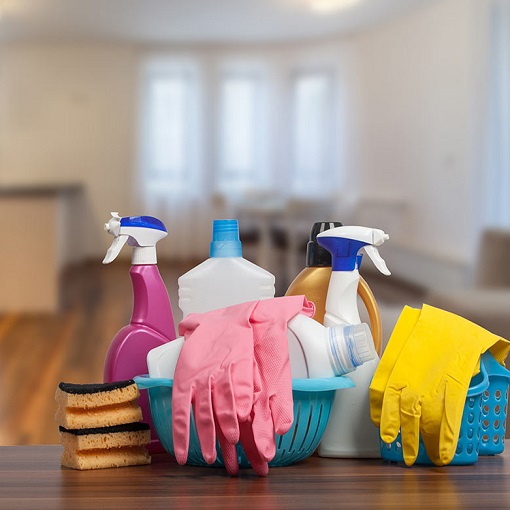 Many tenants in Sutton initially consider taking the DIY route when it comes to end of tenancy cleaning. After all, it seems like a cost-effective option, and there's a sense of accomplishment in handling tasks on your own. However, there are several crucial factors to consider before embarking on this journey:
Time and Effort
End of tenancy cleaning is a time-consuming and physically demanding task. Packing, coordinating the move, and handling other logistics are already overwhelming. Adding deep cleaning to your to-do list can lead to burnout and delays in your moving process.
Quality Standards
Landlords and property managers in Sutton have high cleanliness standards. DIY cleaning might not meet these standards, leading to disputes and potential deductions from your security deposit.
Lack of Expertise and Equipment
Professional end of tenancy cleaners are trained to tackle the specific challenges of this task. They have access to specialized cleaning equipment and products that are more effective than what's available to the average person.
End of Tenancy Cleaning's Sutton Service
Our end of tenancy cleaning checklist for Sutton properties covers all the essentials:
Kitchen: Thorough cleaning of appliances, countertops, and cabinets. We descale and sanitize sinks and faucets.
Bathroom: Scrubbing and sanitizing fixtures, tiles, and grout. Mold and mildew removal for a fresh and hygienic bathroom.
Living Areas: Dusting and cleaning all surfaces, including baseboards and light fixtures. Vacuuming and mopping floors, with inside window cleaning included.
Bedrooms: Cleaning and sanitizing all bedroom surfaces, closets, and wardrobes. We vacuum and mop floors, leaving bedrooms spotless.
Entrance and Hallways: High-traffic areas receive special attention, ensuring they are clean and welcoming.
Trust the Experts for Your Sutton End of Tenancy Cleaning Needs
At End of Tenancy Cleaning London, we have built our reputation on excellence, attention to detail, and unwavering commitment to customer satisfaction. Our services are designed to make your transition smoother and worry-free.
Don't risk your security deposit or the stress of DIY cleaning. Let us handle your end of tenancy cleaning in Sutton, and leave your property in impeccable condition. Contact us today and experience the expertise of a professional end of tenancy cleaning service in Sutton. Your satisfaction is guaranteed!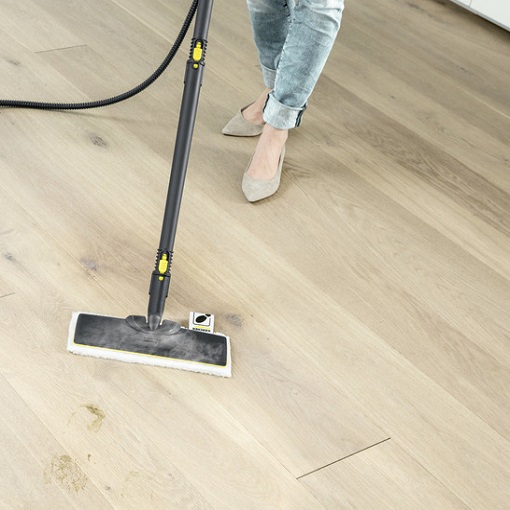 The Expert Advantage: Why Choose End of Tenancy Cleaning London in Sutton
Now, let's explore why entrusting your end of tenancy cleaning to professionals like End of Tenancy Cleaning London is the superior choice:
Thoroughness Guaranteed
Our experienced cleaning team specializes in end of tenancy cleaning. We follow a comprehensive checklist to ensure every nook and cranny of your Sutton property is thoroughly cleaned and meets the highest standards.
Time and Stress Savings
Moving is stressful enough. By hiring us, you can focus on other essential aspects of your move, knowing that the cleaning is in capable hands. We work efficiently and promptly to meet your move-out deadlines.
Expertise and Equipment
We come prepared with advanced cleaning equipment and eco-friendly products. Our team knows the right techniques to tackle even the most stubborn stains and dirt, ensuring your Sutton property is left spotless.
Tailored Services
We understand that each property is unique. Our services are customized to meet your specific needs, whether you have a studio apartment or a larger family home in Sutton.
Booking Our Sutton Service
Booking our Sutton end of tenancy cleaning service is a straightforward process:
Contact Us: Reach out through our website or phone, specifying your needs, property size, and any specific requests.
Get a Quote: We'll provide a transparent, competitive quote based on your requirements.
Schedule Your Cleaning: Choose a convenient date and time for your cleaning, and we'll arrive promptly.
Enjoy Peace of Mind: While we work diligently, you can focus on other aspects of your move.
What clients say about us
I couldn't believe my eyes when I walked into my apartment after the cleaning by End of Tenancy Cleaning London. It was sparkling! They truly exceeded my expectations.
The team from End of Tenancy Cleaning London was prompt, professional, and thorough. They made moving out stress-free, and I got my full deposit back. Highly recommend!
Fantastic service! The attention to detail was remarkable. I will definitely use End of Tenancy Cleaning London again and recommend them to my friends.
I was skeptical about hiring cleaners, but End of Tenancy Cleaning London did an outstanding job. They are worth every penny. Thank you!
I had a tight schedule, and End of Tenancy Cleaning London accommodated me with a last-minute booking. Their efficiency and quality were impressive.
I was worried about the stains on my carpets, but End of Tenancy Cleaning London worked magic. My landlord was amazed, and I got my deposit back in full.
The team at End of Tenancy Cleaning London was not only professional but also friendly. They made the whole process a breeze. Highly recommended for end-of-tenancy cleaning.
My property looked better than when I moved in! End of Tenancy Cleaning London is the best cleaning service I've ever hired.
The level of cleanliness was impeccable. End of Tenancy Cleaning London transformed my apartment, and I am grateful for their dedication.
I was concerned about the cost, but End of Tenancy Cleaning London provided excellent value for the quality of service. My property manager was impressed!
Moving is always stressful, but End of Tenancy Cleaning London made the end-of-tenancy cleaning part easy. I would use their services again without hesitation.
Sutton: Where Suburban Tranquility Meets Urban Convenience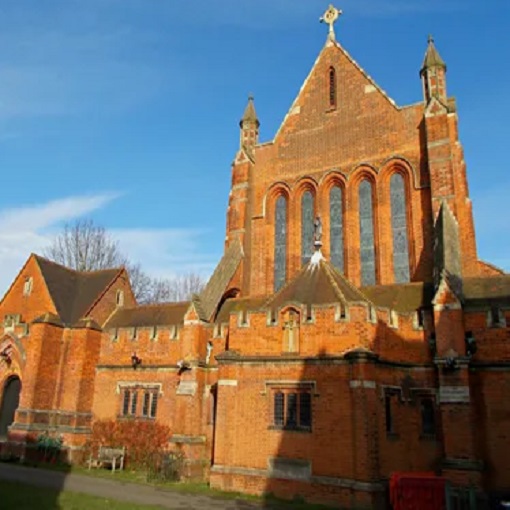 Sutton is a charming and thriving suburban town that seamlessly blends the tranquility of the countryside with the conveniences of urban living. With a population of over 195,000, Sutton has grown into a vibrant and diverse community, offering a high quality of life for its residents.
Local Highlights:
Parks and Green Spaces: Sutton is blessed with an abundance of parks and green areas. The picturesque Nonsuch Park, with its historic mansion and beautiful gardens, is a local favorite for picnics and leisurely walks. Sutton also boasts several nature reserves, such as the Sutton Ecology Centre, which are perfect for nature enthusiasts.
Excellent Transport Links: Sutton benefits from superb transportation connections. The town is served by numerous train stations, including Sutton, West Sutton, and Belmont, providing swift access to central London and other key destinations. A well-developed bus network further enhances mobility within the town.
Cultural and Historic Heritage: Sutton's rich history is reflected in its architecture and cultural institutions. The Honeywood Museum, located in a charming 17th-century building, showcases the town's heritage. Additionally, the Secombe Theatre offers a diverse program of live performances and entertainment.
Retail Therapy: The town center is a bustling hub for shopping and dining. The St Nicholas Centre and Times Square Shopping Centre are popular retail destinations, housing a variety of shops, boutiques, and eateries. Sutton High Street is also known for its vibrant street market, which adds to the town's character.
About End of Tenancy Cleaning London
End of Tenancy Cleaning London has established itself as a reliable and professional end-of-tenancy cleaning service in Sutton. Whether you're a tenant preparing to move out or a landlord getting a property ready for new occupants, their dedicated team is here to assist you.
Key Features:
Expert Cleaning: With extensive experience, their expert team understands the specific requirements of end-of-tenancy cleaning. They work diligently to ensure properties are thoroughly cleaned and meet the highest standards.
Comprehensive Services: They offer a comprehensive range of cleaning services, including deep cleaning of kitchens, bathrooms, living spaces, and more. Attention to detail is their hallmark.
Environmentally Conscious: End of Tenancy Cleaning London prioritizes eco-friendly practices. They use environmentally friendly cleaning products and methods whenever possible.
Flexible Scheduling: They recognize the importance of flexibility in the real estate industry. You can schedule their services at your convenience, simplifying the moving process.
Customer Satisfaction: Their commitment to customer satisfaction is unwavering. They aim to leave every client delighted with the cleanliness of their property.
End of Tenancy Cleaning London's presence in Sutton adds to the town's allure, offering a valuable service for those navigating the crucial process of moving in or out of a property. Their dedication to excellence mirrors Sutton's commitment to maintaining its unique blend of suburban tranquility and urban accessibility.
Book cleaning services online near you