Streamline Your Move with Teddington End of Tenancy Cleaning
Short-Notice Availability: London moves can be fast-paced. We offer short-notice availability to accommodate urgent cleaning needs.
Local Landlord Relations: We have established relationships with local landlords and property managers, making the handover process smoother for you.
London Rental Compliance: We ensure that our cleaning services align with the stringent cleanliness standards often required by London landlords and property management companies.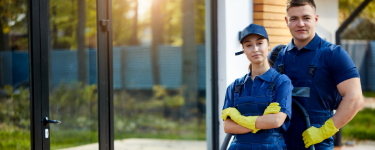 End of Tenancy Cleaning Near You
End of Tenancy Cleaners Near You
Cleaning Experts Near You
Cleaning Services Near You
Tenant's Guide to Eco-Friendly End of Tenancy Cleaning in Teddington
Hello from the team at End of Tenancy Cleaning London! We understand that sustainability and eco-conscious living are more important than ever. As part of our commitment to environmental responsibility, we are pleased to introduce our eco-friendly end of tenancy cleaning solutions in Teddington.
Teddington: A Green Oasis in London
Teddington, a picturesque suburb in southwest London, is known for its leafy streets and beautiful parks. It's a place where green living and environmental consciousness thrive. As a tenant in Teddington, you may share these values and wish to leave your rented property in an eco-friendly state when it's time to move out.
Why Chose Eco-Friendly End of Tenancy Cleaning?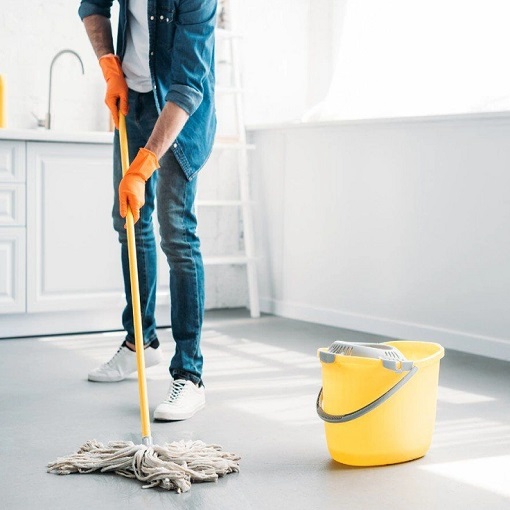 In an era where environmental consciousness and health considerations are paramount, the conventional cleaning methods often associated with harsh chemicals are being rightfully scrutinized. This is where our eco-friendly end of tenancy cleaning services in Teddington come into play, offering a multitude of advantages that extend far beyond the surface:
Environmental Responsibility: Opting for eco-friendly cleaning is a proactive step toward reducing your carbon footprint. By choosing cleaning products and practices that prioritize the well-being of our planet, you actively contribute to a healthier environment for current and future generations. In Teddington, where the lush surroundings and natural beauty are cherished, this commitment to environmental responsibility resonates deeply.
Health and Safety: The well-being of you and your family, as well as that of the cleaning professionals who deliver the service, is of utmost importance. Eco-friendly cleaning products are generally gentler and less toxic than their conventional counterparts. This means cleaner indoor air quality, reduced exposure to harmful chemicals, and a safer living environment for all. Your health and safety are paramount, and our eco-friendly approach reflects this commitment.
Compliance with Regulations: Many regions, including Teddington, have stringent regulations governing the use of cleaning products due to their potential impact on the environment and human health. Our eco-friendly cleaning solutions not only align with but exceed these standards, ensuring complete compliance. By choosing our eco-conscious approach, you can rest assured that your end-of-tenancy cleaning is not only effective but also conducted in full accordance with local regulations, leaving no room for concerns or complications.
As a tenant in Teddington, you not only have the privilege of residing in this picturesque corner of London but also the opportunity to make a meaningful and positive impact on the environment as you bid adieu to your rented property. It's a chance to uphold your values of sustainability, even in the process of moving out. At End of Tenancy Cleaning London, we recognize the importance of this responsibility and are dedicated to providing eco-friendly end of tenancy cleaning solutions that align with your commitment to environmental consciousness.
Our eco-friendly approach to end of tenancy cleaning goes beyond the conventional cleaning methods. It encompasses a comprehensive commitment to sustainable practices and products that are gentle on the environment yet highly effective in ensuring a spotless property. By choosing our services, you not only guarantee a pristine space for the next occupant but also play a pivotal role in reducing your ecological footprint.
The decision to opt for eco-friendly cleaning services in Teddington need not be a compromise between your values and your practical needs. With End of Tenancy Cleaning London, you can seamlessly merge these elements, ensuring a move-out experience that's not only clean but also environmentally responsible. Our dedicated team of professionals employs eco-conscious cleaning agents, minimizes waste, and emphasizes responsible disposal practices to create a truly green and sustainable cleaning process.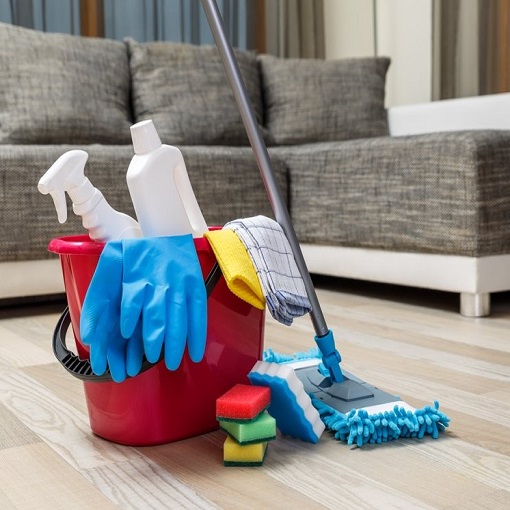 Our Eco-Friendly End of Tenancy Solution in Teddington
At End of Tenancy Cleaning London, we are committed to providing sustainable and environmentally responsible cleaning services. Our eco-friendly options include:
We use eco-friendly cleaning products that are free from harmful chemicals, toxins, and harsh fragrances. These products are biodegradable and have minimal impact on the environment.
Energy-Efficient Practices
We employ energy-efficient cleaning techniques to reduce water and energy consumption during the cleaning process. This not only conserves resources but also lowers your carbon footprint.
Our cleaning process minimizes waste generation. We use reusable cleaning materials and recycle whenever possible to reduce the amount of waste sent to landfills.
Eco-Friendly Appliance Cleaning
If your rented property in Teddington includes appliances, we clean them using eco-friendly methods and products to ensure they are in top condition without compromising sustainability.
Why Choose Our Eco-Friendly Services
When you choose our eco-friendly end of tenancy cleaning services in Teddington, you can expect:
Environmental Consciousness: We share your commitment to sustainability and employ eco-friendly practices throughout our cleaning process.
Quality Assurance: Our eco-friendly cleaning methods are as effective as traditional ones, ensuring that your property is spotless and ready for inspection.
Health and Safety: You can have peace of mind knowing that our cleaning products are safe for your health and the environment.
Compliance: We adhere to all regulations and standards governing eco-friendly cleaning practices in Teddington.
What clients say about us
I couldn't believe my eyes when I walked into my apartment after the cleaning by End of Tenancy Cleaning London. It was sparkling! They truly exceeded my expectations.
The team from End of Tenancy Cleaning London was prompt, professional, and thorough. They made moving out stress-free, and I got my full deposit back. Highly recommend!
Fantastic service! The attention to detail was remarkable. I will definitely use End of Tenancy Cleaning London again and recommend them to my friends.
I was skeptical about hiring cleaners, but End of Tenancy Cleaning London did an outstanding job. They are worth every penny. Thank you!
I had a tight schedule, and End of Tenancy Cleaning London accommodated me with a last-minute booking. Their efficiency and quality were impressive.
I was worried about the stains on my carpets, but End of Tenancy Cleaning London worked magic. My landlord was amazed, and I got my deposit back in full.
The team at End of Tenancy Cleaning London was not only professional but also friendly. They made the whole process a breeze. Highly recommended for end-of-tenancy cleaning.
My property looked better than when I moved in! End of Tenancy Cleaning London is the best cleaning service I've ever hired.
The level of cleanliness was impeccable. End of Tenancy Cleaning London transformed my apartment, and I am grateful for their dedication.
I was concerned about the cost, but End of Tenancy Cleaning London provided excellent value for the quality of service. My property manager was impressed!
Moving is always stressful, but End of Tenancy Cleaning London made the end-of-tenancy cleaning part easy. I would use their services again without hesitation.
Teddington: Where Riverside Charm Meets Suburban Serenity
Situated in the southwest of London, Teddington is a picturesque and tranquil town that encapsulates the essence of suburban living. With its riverside location, historical significance, and an array of amenities, Teddington is a sought-after gem in the Greater London area. Here's an overview of Teddington, along with some insights into the services provided by the End of Tenancy Cleaning London team in this delightful locale.
Teddington:
Historic Roots: Teddington has a rich history that dates back centuries. Its name is believed to originate from "Tudda's farm," reflecting its agricultural origins. You can still find traces of this history in the town's architecture and landmarks.
Riverside Bliss: The town's proximity to the River Thames offers residents and visitors scenic riverside walks, picnicking spots, and opportunities for boating and leisurely strolls along the Thames Path. The Teddington Lock is a notable point of interest, where the river's tides meet.
High Street Charm: Teddington's charming high street is dotted with independent shops, boutiques, cafes, and restaurants. It's a hub of local activity, making it a perfect place for a leisurely day of shopping and dining.
Bushy Park*: Located nearby, Bushy Park is the second-largest of London's Royal Parks. It's home to herds of deer, beautiful gardens, and a peaceful environment that's ideal for nature lovers.
Transport Links: Teddington benefits from excellent transport links, including a railway station with regular services to central London. This makes it a desirable location for commuters.
Our Solutions in Teddington
Comprehensive Cleaning Services: End of Tenancy Cleaning London is a reputable cleaning company that offers comprehensive end-of-tenancy cleaning services in Teddington. Their dedicated team ensures that properties are left spotless and ready for the next occupants.
Skilled Cleaning Crew: The Teddington team comprises skilled and experienced cleaners who are well-versed in the intricacies of end-of-tenancy cleaning. They utilize top-quality cleaning products and equipment to achieve exceptional results.
Easy Scheduling: Booking their services is hassle-free, with convenient online scheduling. This flexibility enables you to coordinate your cleaning needs with your moving-out timeline.
Local Knowledge: The team's local knowledge ensures they understand the unique requirements of properties in Teddington, including any specific guidelines or regulations.
Customer Satisfaction: End of Tenancy Cleaning London places a high premium on customer satisfaction. Their commitment to delivering a thorough and reliable service ensures that clients can move out with confidence.
Teddington offers a unique blend of riverside beauty, historical charm, and suburban convenience. The End of Tenancy Cleaning London team in Teddington provides invaluable services to ensure a seamless transition for tenants and landlords. With a focus on quality and customer contentment, they play a crucial role in maintaining the high standards of cleanliness that this lovely town is known for.
Book cleaning services online near you