Spotless Endings, Bright Beginnings: Tower Hill Cleaning Services
Professional Appearance: A professionally cleaned property has a polished and inviting appearance.
Enhanced Resale Value: For property owners, a well-maintained property can have a higher resale value.
Preserve Property Value: Our cleaning helps preserve the value of your property investment.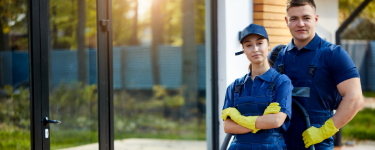 End of Tenancy Cleaning Near You
End of Tenancy Cleaners Near You
Cleaning Experts Near You
Cleaning Services Near You
End of Tenancy Cleaning in Tower Hill: Strengthening Tenant-Landlord Relations
When it comes to the world of real estate, a harmonious tenant-landlord relationship is worth its weight in gold. It's the cornerstone of successful property management, and one often underestimated aspect of maintaining this harmony is end of tenancy cleaning. In the bustling heart of London, Tower Hill, we at End of Tenancy Cleaning London understand this intricate dynamic and have become synonymous with ensuring both tenants and landlords part ways on good terms.
The Essence of Tower Hill
Tower Hill, located in the historic center of London, is a district teeming with life and history. Its proximity to iconic landmarks such as the Tower of London and the River Thames make it a highly desirable area for both residents and businesses alike. The blend of modernity and tradition in Tower Hill creates a unique property landscape, where the need for end of tenancy cleaning services is paramount.
The End of Tenancy Cleaning Process
Our process is designed to be thorough, efficient, and hassle-free, catering to the specific needs of Tower Hill's diverse property landscape:
1. Inspection and Assessment
Our team conducts a comprehensive inspection of the property, noting any areas that require special attention.
2. Tailored Cleaning Plan
Based on the assessment, we create a customized cleaning plan that addresses the unique needs of the property. This plan ensures that no detail is overlooked.
3. Eco-Friendly Cleaning
We prioritize the use of eco-friendly cleaning products to maintain the health and well-being of Tower Hill's residents while also minimizing our environmental footprint.
4. Advanced Equipment
Our team is equipped with state-of-the-art cleaning tools and equipment to ensure efficiency and quality in every job we undertake.
5. Quality Assurance
Before we consider the job complete, a thorough quality check is performed to guarantee that our high standards are met.
Fostering Harmony and Trust
In the vibrant district of Tower Hill, end of tenancy cleaning isn't just a service; it's a vital component in nurturing a positive tenant-landlord relationship. At End of Tenancy Cleaning London, we take pride in our role in maintaining harmony in this dynamic real estate landscape. Our dedication to impeccable cleaning standards, adherence to regulations, and commitment to eco-friendly practices make us the leading choice for end of tenancy cleaning in Tower Hill.
Let us be the bridge that connects tenants and landlords, fostering trust, and ensuring a seamless transition. Choose End of Tenancy Cleaning London for all your end of tenancy cleaning needs in Tower Hill, and experience the difference in tenant-landlord relations that our services can bring.
Landlord Confidence
Landlords entrusting us with their properties in Tower Hill can expect:
Timely Service: We understand the urgency of preparing a property for new tenants and ensure timely service.
Comprehensive Cleaning: Our attention to detail leaves no room for complaints or disputes.
Enhanced Property Value: Well-maintained properties command higher rental rates and property values.
Bridging the Tenant-Landlord Gap
At End of Tenancy Cleaning London, we firmly believe that a meticulous end of tenancy cleaning service can bridge the gap between tenants and landlords, fostering goodwill and ensuring a smooth transition between occupants. Here's how our specialized services in Tower Hill play a pivotal role in nurturing this relationship:
1. Impeccable Cleaning Standards
Our team of highly trained professionals sets the industry benchmark for cleaning standards. We leave no corner untouched, ensuring that the property is returned in a pristine condition.
2. Enhancing Property Value
A well-maintained property not only attracts responsible tenants but also enhances its overall value. Our end of tenancy cleaning in Tower Hill helps landlords command better rental rates and property prices.
3. Tenant Satisfaction
Happy tenants are more likely to comply with lease agreements and leave the property in good condition. Our services ensure that departing tenants leave with a positive experience, enhancing their trust in the landlord.
4. Time and Stress Savings
Landlords in Tower Hill often have busy schedules. Our end of tenancy cleaning service relieves them of the time-consuming task of deep cleaning, allowing them to focus on other aspects of property management.
5. Compliance with Regulations
End of tenancy cleaning is often a legal requirement in Tower Hill. Failure to meet these standards can lead to disputes and complications. We ensure full compliance with local regulations, reducing legal hassles for both tenants and landlords.
Tenant Benefits
Tenants in Tower Hill also reap the rewards of our end of tenancy cleaning services:
Deposit Recovery: A professionally cleaned property increases the likelihood of receiving a full deposit refund.
Peace of Mind: Tenants can leave their old home in top-notch condition without the stress of cleaning it themselves.
Positive References: Satisfied tenants are more likely to receive positive references from landlords, making future rentals smoother.
What clients say about us
I couldn't believe my eyes when I walked into my apartment after the cleaning by End of Tenancy Cleaning London. It was sparkling! They truly exceeded my expectations.
The team from End of Tenancy Cleaning London was prompt, professional, and thorough. They made moving out stress-free, and I got my full deposit back. Highly recommend!
Fantastic service! The attention to detail was remarkable. I will definitely use End of Tenancy Cleaning London again and recommend them to my friends.
I was skeptical about hiring cleaners, but End of Tenancy Cleaning London did an outstanding job. They are worth every penny. Thank you!
I had a tight schedule, and End of Tenancy Cleaning London accommodated me with a last-minute booking. Their efficiency and quality were impressive.
I was worried about the stains on my carpets, but End of Tenancy Cleaning London worked magic. My landlord was amazed, and I got my deposit back in full.
The team at End of Tenancy Cleaning London was not only professional but also friendly. They made the whole process a breeze. Highly recommended for end-of-tenancy cleaning.
My property looked better than when I moved in! End of Tenancy Cleaning London is the best cleaning service I've ever hired.
The level of cleanliness was impeccable. End of Tenancy Cleaning London transformed my apartment, and I am grateful for their dedication.
I was concerned about the cost, but End of Tenancy Cleaning London provided excellent value for the quality of service. My property manager was impressed!
Moving is always stressful, but End of Tenancy Cleaning London made the end-of-tenancy cleaning part easy. I would use their services again without hesitation.
Tower Hill: Where History and Modernity Converge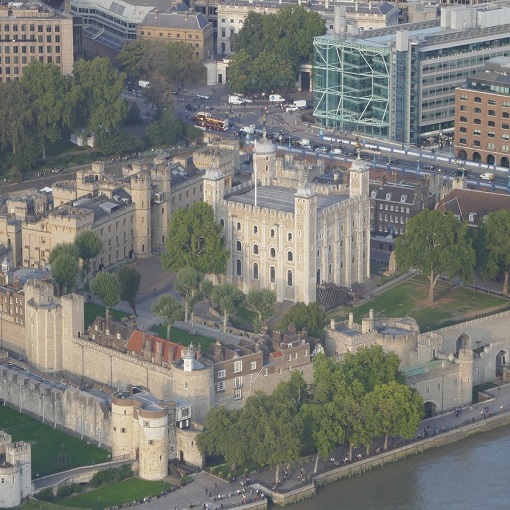 Nestled on the banks of the River Thames, Tower Hill is a London neighborhood that seamlessly blends its rich historical heritage with a contemporary urban vibe. Discover the allure of this captivating district, where ancient landmarks coexist with modern amenities.
Historical Landmarks:
At the heart of Tower Hill stands the iconic Tower of London, a UNESCO World Heritage Site, known for housing the Crown Jewels and its storied history as a royal palace, fortress, and prison.
The imposing Tower Bridge with its twin bascules is a symbol of Victorian engineering marvels. It offers breathtaking views of the city and River Thames.
Modern Life at Tower Hill:
Tower Hill has undergone a transformation into a thriving business and residential district. Its proximity to the City of London makes it a prime location for professionals.
Enjoy a diverse culinary scene with restaurants offering cuisines from around the world, perfect for indulging in post-work dinners or weekend brunches.
Tower Hill's accessibility is unrivaled, with its underground station connecting you to multiple tube lines and key destinations in London.
Cultural Attractions:
Explore the hauntingly beautiful St. Katharine Docks, a marina surrounded by shops, bars, and restaurants, providing a scenic backdrop for leisurely walks.
All Hallows by the Tower, one of London's oldest churches, dates back to 675 AD. It's a serene oasis amid the city's hustle and bustle.
Green Spaces:
For a serene escape, visit Trinity Square Gardens, a well-maintained public garden offering tranquility in the midst of urban life.
Enjoy picturesque walks along the River Thames promenade, with views of the Tower Bridge and the Shard.
Our Offerings in Tower Hill
End of Tenancy Cleaning London proudly serves the vibrant community of Tower Hill, ensuring that moving in or out of this historic yet contemporary district is a breeze. Here's what you need to know about their team in Tower Hill:
Dedicated Team: The Tower Hill team comprises dedicated cleaning professionals with an in-depth understanding of the area's unique cleaning requirements.
Customized Solutions: End of Tenancy Cleaning London offers tailored cleaning packages to suit the diverse needs of Tower Hill's residents and businesses.
Eco-Conscious Approach: Committed to sustainability, they employ eco-friendly cleaning products and methods to promote a healthier environment in the community.
Customer-Centric Service: Known for their reliability and commitment to detail, the Tower Hill team ensures that your property is left immaculate, simplifying the moving process.
Local Expertise: Situated within Tower Hill, the team possesses an intimate knowledge of the neighborhood, addressing its distinctive cleaning challenges.
Whether you're bidding farewell to your old Tower Hill residence or embarking on a new chapter in this historic locale, End of Tenancy Cleaning London's team is there to provide you with a seamless transition, allowing you to savor the unique blend of past and present that Tower Hill offers.
Book cleaning services online near you