Your Path to a Pristine Property: End of Tenancy Cleaning Twickenham
Comprehensive London Cleaning Services: Our services extend beyond basic cleaning to include carpet cleaning, upholstery cleaning, and more, all designed to meet London's high standards.
Flexible Booking: We offer flexible booking options, including evenings and weekends, to accommodate your schedule.
Eco-Friendly Practices: We prioritize eco-friendly cleaning practices in alignment with London's commitment to sustainability.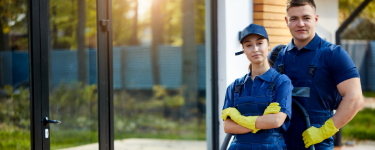 End of Tenancy Cleaning Near You
End of Tenancy Cleaners Near You
Cleaning Experts Near You
Cleaning Services Near You
The End of Tenancy Cleaning Solution in Twickenham
In the vibrant borough of Twickenham, London, where space is a luxury and creativity thrives, residents often find themselves facing unique challenges when it comes to keeping their living spaces clean and tidy.
End of Tenancy Cleaning London, one of the leading end-of-tenancy cleaning contractors in the city, understands these challenges all too well. Below, we will explore the cleaning challenges posed by unconventional living spaces, such as lofts, studios, and tiny apartments, and how End of Tenancy Cleaning London rises to the occasion in Twickenham.
What Makes Us Your Best Choice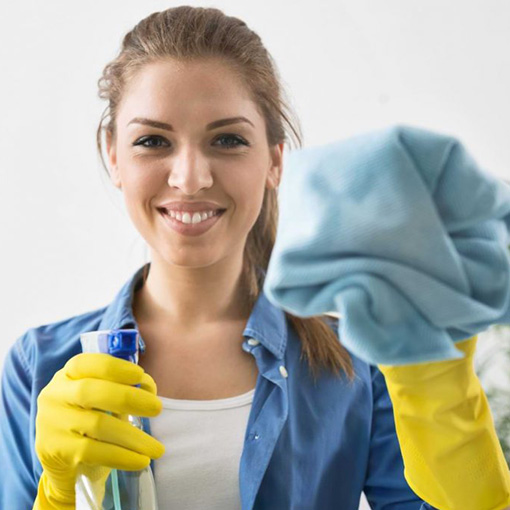 No matter the type of unconventional living space, residents in Twickenham can rely on End of Tenancy Cleaning London to address their cleaning needs. Here's how they rise to the occasion:
Tailored Cleaning Plans: End of Tenancy Cleaning London understands that each space is unique. They create customized cleaning plans that take into account the specific challenges of lofts, studios, and tiny apartments in Twickenham.
Experienced Teams: Their cleaning teams are highly trained and experienced in handling all types of living spaces. They come equipped with the latest cleaning tools and eco-friendly products.
Attention to Detail: End of Tenancy Cleaning London pays meticulous attention to detail, ensuring that every nook and cranny is spotless. They leave no corner untouched, no matter how unconventional the space may be.
Quick and Efficient: In the fast-paced urban environment of Twickenham, time is of the essence. End of Tenancy Cleaning London delivers efficient cleaning services, so residents can move in or out without delay.
Eco-Friendly Practices: They prioritize eco-friendly cleaning practices to protect the environment and the health of their clients.
The Urban Landscape of Twickenham
Twickenham, nestled on the banks of the River Thames, boasts a rich history and a vibrant arts scene. With its picturesque streets and diverse community, it's no wonder that people flock to this borough for its unique charm.
However, as charming as Twickenham may be, it presents its residents with distinct cleaning challenges, particularly in unconventional living spaces.
In the ever-evolving landscape of Twickenham, where unconventional living spaces are celebrated, End of Tenancy Cleaning London shines as a cleaning contractor that understands the unique challenges these spaces present.
Whether it's a loft with soaring ceilings, a studio with adaptable layouts, or a tiny apartment with cozy comforts, End of Tenancy Cleaning London's expertise in end of tenancy cleaning in Twickenham ensures that residents can enjoy clean, inviting spaces that reflect the charm of this borough by the Thames.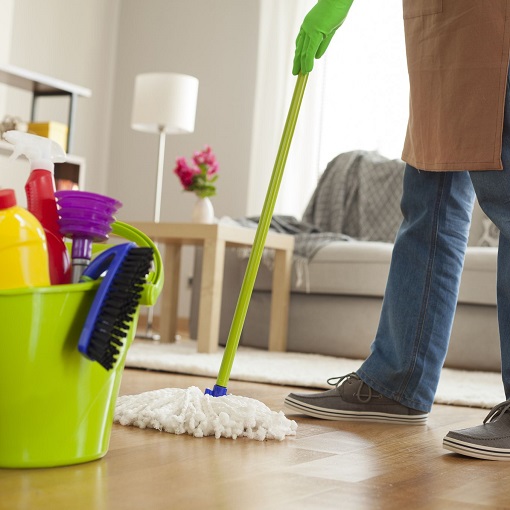 Cleaning Challenges in Unconventional Spaces
Lofts: Aesthetic Retreats with Cleaning Quirks
Loft living is all about embracing open spaces and exposed architectural elements, but it comes with its own set of cleaning quirks:
High Ceilings and Hard-to-Reach Areas: Lofts often feature high ceilings and nooks and crannies that are a haven for dust and cobwebs. Cleaning these areas can be a real challenge.
Exposed Beams and Pipes: While these architectural elements add character, they also collect dust and grime over time, necessitating thorough cleaning.
Limited Storage: Lofts may have limited storage options, so finding a place for cleaning supplies can be tricky.
End of Tenancy Cleaning London, specializing in end of tenancy cleaning in Twickenham, understands the intricacies of loft spaces. Their experienced cleaning teams are equipped with the right tools and techniques to tackle these challenges effectively.
Studios: Compact Spaces with Maximum Potential
Studios are known for their efficiency and versatility, but their compact nature requires unique cleaning strategies:
Open Layouts: Studio apartments typically lack defined rooms, making it essential to maintain a sense of order and cleanliness throughout the space.
Multi-Functional Areas: In a studio, one space often serves multiple purposes, which means that cleaning must be adaptable to different needs.
Maximizing Space: Keeping a studio clutter-free and organized is vital for creating a comfortable living environment.
End of Tenancy Cleaning London's expertise in end of tenancy cleaning in Twickenham extends to studios. They understand the importance of efficient space utilization and can transform a cluttered studio into an inviting, pristine space.
Tiny Apartments: Cozy Comfort with Cleaning Challenges
Tiny apartments are the epitome of cozy living, but their small size can lead to specific cleaning challenges:
Limited Floor Space: Cleaning tiny apartments can be challenging due to the limited floor space available.
Storage Solutions: Finding storage solutions for cleaning supplies and personal belongings can be a puzzle.
High Traffic Areas: In small spaces, high traffic areas can accumulate dirt and wear faster.
End of Tenancy Cleaning London excels in optimizing cleaning processes for tiny apartments in Twickenham. They recognize the need for precision and attention to detail in these compact spaces.
What clients say about us
I couldn't believe my eyes when I walked into my apartment after the cleaning by End of Tenancy Cleaning London. It was sparkling! They truly exceeded my expectations.
The team from End of Tenancy Cleaning London was prompt, professional, and thorough. They made moving out stress-free, and I got my full deposit back. Highly recommend!
Fantastic service! The attention to detail was remarkable. I will definitely use End of Tenancy Cleaning London again and recommend them to my friends.
I was skeptical about hiring cleaners, but End of Tenancy Cleaning London did an outstanding job. They are worth every penny. Thank you!
I had a tight schedule, and End of Tenancy Cleaning London accommodated me with a last-minute booking. Their efficiency and quality were impressive.
I was worried about the stains on my carpets, but End of Tenancy Cleaning London worked magic. My landlord was amazed, and I got my deposit back in full.
The team at End of Tenancy Cleaning London was not only professional but also friendly. They made the whole process a breeze. Highly recommended for end-of-tenancy cleaning.
My property looked better than when I moved in! End of Tenancy Cleaning London is the best cleaning service I've ever hired.
The level of cleanliness was impeccable. End of Tenancy Cleaning London transformed my apartment, and I am grateful for their dedication.
I was concerned about the cost, but End of Tenancy Cleaning London provided excellent value for the quality of service. My property manager was impressed!
Moving is always stressful, but End of Tenancy Cleaning London made the end-of-tenancy cleaning part easy. I would use their services again without hesitation.
Elevating Cleanliness in Twickenham
Twickenham stands as a picturesque and historically rich suburb along the banks of the River Thames. Amidst this scenic and culturally vibrant community, End of Tenancy Cleaning London has emerged as a leading provider of end-of-tenancy cleaning services. This company is dedicated to maintaining the pristine condition of properties in Twickenham, offering a crucial service to both tenants and landlords in this charming neighborhood.
Twickenham: A Snapshot of Its Allure
Historical Heritage: Twickenham is steeped in history, with landmarks like Strawberry Hill House, the Gothic Revival villa, and Twickenham Stadium, renowned as the home of English rugby.
Riverfront Beauty: The tranquil River Thames flows through Twickenham, offering residents and visitors a serene backdrop for leisurely walks, picnics, and recreational activities.
Cultural Vibrancy: The suburb boasts a vibrant cultural scene, including the Orleans House Gallery, which features a diverse range of art exhibitions, and the Eel Pie Island, known for its musical heritage.
Green Oases: Twickenham is adorned with green spaces such as Marble Hill Park and York House Gardens, providing locals with peaceful spots to relax and connect with nature.
Education Hub: The presence of St Mary's University and the attractions of nearby Richmond make Twickenham a hub for education and culture.
A Commitment to Cleanliness
End of Tenancy Cleaning London stands as a reliable partner, ensuring that properties are spotless and ready for new occupants:
Experienced Professionals: The company brings a team of highly trained cleaning experts with extensive experience in addressing the unique cleaning needs of rental properties in Twickenham.
Comprehensive Cleaning Services: End of Tenancy Cleaning London offers a comprehensive suite of services that encompass all aspects of end-of-tenancy cleaning, from thorough carpet cleaning to ensuring impeccable kitchens and bathrooms.
Quality Assurance: The company is dedicated to upholding the highest industry standards. They meticulously clean every nook and cranny, ensuring that properties are handed over in impeccable condition.
Flexible Scheduling: Recognizing the fast-paced nature of the rental market, End of Tenancy Cleaning London offers flexible scheduling options, ensuring convenience for both tenants and landlords.
Community Engagement: Beyond their core services, the company actively participates in the Twickenham community, supporting local initiatives and contributing to the overall well-being of the neighborhood.
In a neighborhood like Twickenham, where history meets modernity, End of Tenancy Cleaning London plays a vital role in maintaining the quality and cleanliness of properties. With its historical significance, scenic beauty, and vibrant culture, Twickenham remains a delightful place to live, and the services provided by the company ensure that residents and property owners alike can enjoy the best of this charming suburb.
Book cleaning services online near you