Make Your Move-Out Easy with Woking End of Tenancy Cleaning
Time-Efficient: We work efficiently to get your property sparkling clean in a shorter time, allowing you to focus on your move.
Professional Equipment: We use specialized cleaning equipment and eco-friendly products for superior results.
Guaranteed Satisfaction: Our services come with a satisfaction guarantee, giving you peace of mind during this crucial transition.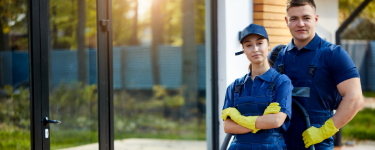 End of Tenancy Cleaning Near You
End of Tenancy Cleaners Near You
Cleaning Experts Near You
Cleaning Services Near You
How Professional End of Tenancy Cleaning Saves You Time and Worry in Woking
Hello, and welcome to End of Tenancy Cleaning London, your trusted partner in ensuring a hassle-free transition when moving out in Woking. Moving can be a stressful experience, but with our professional end of tenancy cleaning services, we are here to alleviate your worries and save you precious time.
The Importance of End of Tenancy Cleaning
When you decide to move out of your rented property in Woking, it's crucial to leave it in impeccable condition. This not only ensures the return of your deposit but also maintains a positive relationship with your landlord or property management. However, tackling the cleaning on your own can be overwhelming. This is where our professional end of tenancy cleaning services come to the rescue.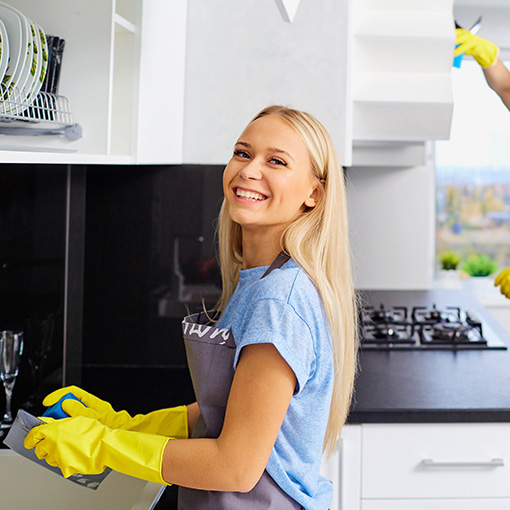 1. Professional Expertise
Our cleaning professionals in Woking are highly trained and experienced. We use industry-leading cleaning techniques and eco-friendly products to achieve exceptional results.
2. Time-Saving
Moving is a time-consuming process, and cleaning your property can be a daunting task. By entrusting us with your end of tenancy cleaning, you can focus on other aspects of your move while we handle the cleaning efficiently.
3. Stress Reduction
Moving can be stressful, but our services aim to alleviate that stress. Knowing that your property is cleaned to perfection can provide peace of mind during this transition.
4. Customized Solutions
We understand that every move is unique, and so are your cleaning needs. Our services are flexible and tailored to meet your specific requirements, ensuring you receive exactly what you need in Woking.
Our Commitment to Excellence: Elevating Your Move-Out Experience
At End of Tenancy Cleaning London, we have an unwavering commitment to delivering excellence in every facet of our service. Our dedication to perfection is at the core of our ethos, and we take immense pride in our meticulous attention to detail, unyielding reliability, and our resolute commitment to ensuring the utmost customer satisfaction.
We understand that your move-out experience is a pivotal moment, one that often comes with its fair share of stress and apprehension. That's why, at End of Tenancy Cleaning London, we leave no stone unturned in our pursuit of making this transition as stress-free and worry-free as possible. Our team of experts is well-versed in the intricacies of end-of-tenancy cleaning, and we bring this wealth of knowledge and experience to every assignment we undertake.
When you choose us for your end-of-tenancy cleaning in Woking, you are not merely hiring a cleaning service; you are selecting a partner dedicated to elevating your experience. We believe that the cleanliness and condition of your former residence play a vital role in your rental history and the return of your deposit. Therefore, we go above and beyond to ensure that every nook and cranny is meticulously cleaned and inspected to meet the highest industry standards.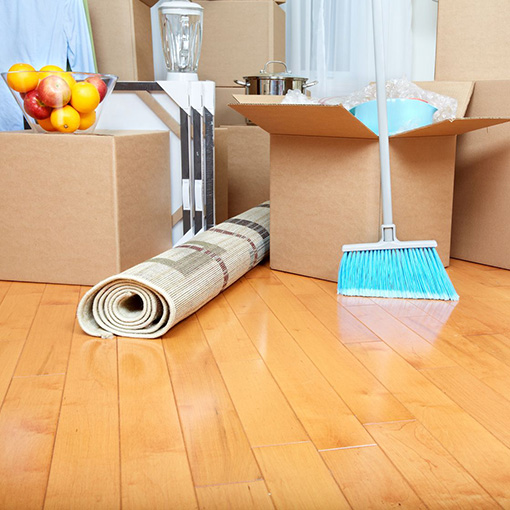 Our Comprehensive End of Tenancy Cleaning Services in Woking
At End of Tenancy Cleaning London, we take pride in offering a wide range of services tailored to meet your specific needs when moving out in Woking. Here's how we can make your transition stress-free:
1. Thorough Property Cleaning
Our dedicated team of cleaning experts will conduct a comprehensive cleaning of your entire rented property in Woking. This includes cleaning all rooms, from the living areas to the bedrooms and bathrooms, ensuring every nook and cranny is spotless.
2. Kitchen and Bathroom Cleaning
Kitchens and bathrooms require special attention as they tend to accumulate the most dirt and grime. We'll deep clean these spaces, ensuring all surfaces, appliances, and fixtures are sparkling clean and hygienic.
3. Carpet and Upholstery Cleaning
Dirty carpets and upholstery can be a deal-breaker when moving out. Our professional cleaning services include deep cleaning of carpets and upholstery, removing stains and odors, and leaving your floors and furniture fresh and revitalized.
4. Window and Glass Cleaning
Clean, streak-free windows can instantly improve the overall appearance of your property. Our team will ensure that your windows, glass doors, and mirrors are crystal clear, allowing natural light to flood in.
5. Wall and Ceiling Cleaning
Over time, walls and ceilings can accumulate dust and grime. We'll take care of that for you, leaving your property looking fresh and inviting.
Contact Us Today
If you're planning to move out in Woking and need professional end of tenancy cleaning services, End of Tenancy Cleaning London is here to make it effortless for you. Our aim is to ensure that your rented property is left in impeccable condition, allowing you to focus on your new beginning.
Contact us today, and let us take care of the cleaning, so you can move out stress-free, knowing that your property is in expert hands. With our services, moving out in Woking has never been easier or more worry-free. We're here to make your transition a smooth and pleasant experience.
What clients say about us
I couldn't believe my eyes when I walked into my apartment after the cleaning by End of Tenancy Cleaning London. It was sparkling! They truly exceeded my expectations.
The team from End of Tenancy Cleaning London was prompt, professional, and thorough. They made moving out stress-free, and I got my full deposit back. Highly recommend!
Fantastic service! The attention to detail was remarkable. I will definitely use End of Tenancy Cleaning London again and recommend them to my friends.
I was skeptical about hiring cleaners, but End of Tenancy Cleaning London did an outstanding job. They are worth every penny. Thank you!
I had a tight schedule, and End of Tenancy Cleaning London accommodated me with a last-minute booking. Their efficiency and quality were impressive.
I was worried about the stains on my carpets, but End of Tenancy Cleaning London worked magic. My landlord was amazed, and I got my deposit back in full.
The team at End of Tenancy Cleaning London was not only professional but also friendly. They made the whole process a breeze. Highly recommended for end-of-tenancy cleaning.
My property looked better than when I moved in! End of Tenancy Cleaning London is the best cleaning service I've ever hired.
The level of cleanliness was impeccable. End of Tenancy Cleaning London transformed my apartment, and I am grateful for their dedication.
I was concerned about the cost, but End of Tenancy Cleaning London provided excellent value for the quality of service. My property manager was impressed!
Moving is always stressful, but End of Tenancy Cleaning London made the end-of-tenancy cleaning part easy. I would use their services again without hesitation.
Discover Woking: Where History Meets Modernity
Woking is a vibrant town that beautifully blends its rich history with contemporary living. From its historic landmarks to its thriving cultural scene, Woking offers a unique experience for residents and visitors alike.
City Highlights:
Woking's History: Woking's roots trace back to the Domesday Book in 1086, making it a town steeped in history. Explore places like the Woking Palace and St. Peter's Church, both dating back centuries.
The Lightbox: This award-winning gallery and museum is a cultural hub in Woking. It features a diverse range of art exhibitions and interactive displays, making it a must-visit for art enthusiasts.
Victoria Square: A modern urban plaza in the town center, Victoria Square is surrounded by shops, cafes, and restaurants. It's a great place to relax and soak in the lively atmosphere.
Basingstoke Canal: Woking boasts a scenic stretch of the Basingstoke Canal, perfect for leisurely walks or boat trips. The canal provides a tranquil escape from the bustle of urban life.
Shopping: Woking is a shopper's paradise, with a wide range of stores, from high-street brands to independent boutiques. The Peacocks Shopping Centre is a popular choice for retail therapy.
Dining: The town offers a diverse culinary scene, with restaurants serving cuisine from around the world. Whether you're in the mood for Indian, Italian, or British fare, you'll find it here.
Transportation: Woking's excellent transportation links, including its railway station, make it a convenient base for exploring London and the surrounding areas.
When it comes to end-of-tenancy cleaning in Woking, End of Tenancy Cleaning London's team is the trusted choice. They bring their professional expertise to ensure that rental properties are left spotless and ready for new occupants. Here's what you can expect:
High-Quality Service: End of Tenancy Cleaning London is known for its meticulous cleaning services. They use top-notch equipment and eco-friendly cleaning products to deliver exceptional results.
Experienced Team: The team in Woking comprises experienced and well-trained cleaning professionals who understand the specific requirements for end-of-tenancy cleaning.
Comprehensive Cleaning: From deep cleaning carpets to sanitizing kitchens and bathrooms, they cover every aspect of cleaning to meet the strictest landlord or agent standards.
Flexible Scheduling: End of Tenancy Cleaning London understands that moving can be stressful, so they offer flexible scheduling to accommodate your needs.
Competitive Pricing: Their pricing is competitive, offering value for money while ensuring the highest standards of cleanliness.
So, whether you're exploring the historical gems of Woking or preparing to move out of a rental property, End of Tenancy Cleaning London's team in Woking is here to make the transition smoother and more enjoyable. Enjoy the best of both worlds in Woking: a charming town with a reliable cleaning partner for your tenancy needs.
Book cleaning services online near you