Reclaim Your Time with Woodford Green End of Tenancy Cleaning
Professional Accountability: We take full accountability for our cleaning services, ensuring your satisfaction.
Effective Disinfection: Our cleaning includes effective disinfection methods for a healthier space.
Environmentally Conscious: We make eco-friendly choices in cleaning products and practices.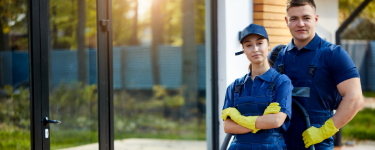 End of Tenancy Cleaning Near You
End of Tenancy Cleaners Near You
Cleaning Experts Near You
Cleaning Services Near You
Seamless Transitions: The Expertise of End of Tenancy Cleaning London in Woodford Green
Are you on the verge of moving out from your rented property in Woodford Green? The transition from one home to another can be both exhilarating and, at times, daunting. As you stand on the precipice of bidding adieu to your current abode, it becomes paramount to ensure that you leave it in a state of impeccable cleanliness and order. This is where the artistry of end-of-tenancy cleaning takes center stage, and there is no entity more adept at this craft than End of Tenancy Cleaning London – a name that has earned its rightful place as the preeminent provider of end-of-tenancy cleaning services in Woodford Green.
Their seasoned expertise and unwavering commitment to perfection transform the daunting prospect of moving out into a well-orchestrated symphony of meticulous cleaning. End of Tenancy Cleaning London understands the unique nuances of Woodford Green's rental landscape, recognizing that a spotless handover isn't just a preference but a contractual obligation. Their proficient team of cleaning professionals approaches every task with precision and a meticulous eye for detail, ensuring that no nook or cranny goes unnoticed in the pursuit of perfection.
The Transformation Process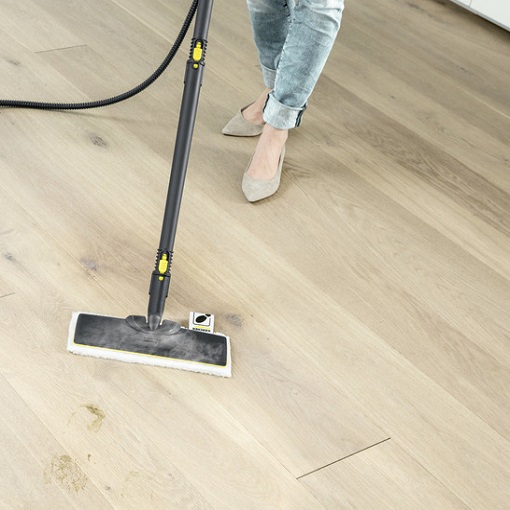 Now, let's delve into the artistry of end of tenancy cleaning and how it transforms a house into a home.
Dusting and Polishing: Our team starts by meticulously dusting and polishing all surfaces. This step not only removes visible dirt but also adds a sparkle to your property.
Kitchen Revival: The heart of any home, the kitchen, receives special attention. We clean and sanitize countertops, appliances, and cabinets, ensuring a fresh and inviting space for the next tenant.
Bathroom Bliss: Bathrooms are thoroughly cleaned and disinfected, leaving them spotless and hygienic. Tiles, grout, and fixtures regain their original shine.
Floor Elegance: Flooring is a focal point of any room. We clean, mop, and even treat stains to restore the beauty of your floors.
Windows and Fixtures: We don't overlook windows and fixtures. They are cleaned to perfection, allowing natural light to flood in and create an airy atmosphere.
Choosing End of Tenancy Cleaning London for your end-of-tenancy cleaning needs in Woodford Green means choosing peace of mind. You can confidently hand over your property knowing that it will be left in impeccable condition, ready to welcome its next occupants.
Why End of Tenancy Cleaning Matters
Leaving your rented property in impeccable condition is more than just a requirement; it's a mark of respect for the space that has sheltered you. It's about leaving behind a home, not just a house. When you hand over the keys, you want the next tenant to walk into a space that feels inviting, clean, and ready to be personalized.
End of tenancy cleaning is not just about wiping surfaces and vacuuming floors. It's an art form, a meticulous process that transforms a once-lived-in place into a blank canvas, awaiting its next chapter. It's about erasing the traces of your presence, while also breathing life back into the property.
Don't leave your end-of-tenancy cleaning to chance. Trust the experts who understand the art of transforming a house into a home. Contact us today for a customized quote and experience the difference that End of Tenancy Cleaning London can make in Woodford Green. We are your partners in making transitions smoother, one clean home at a time.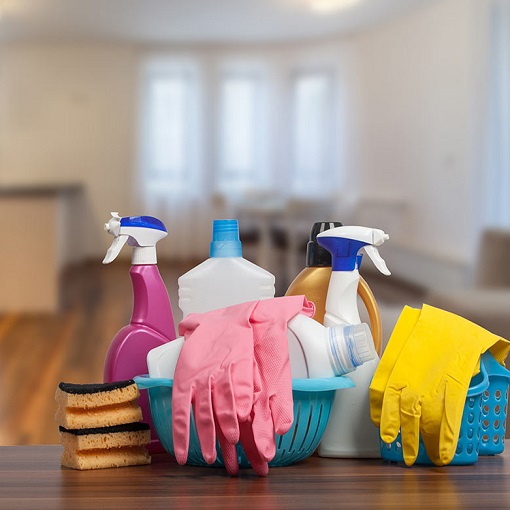 Our Approach to End of Tenancy Cleaning in Woodford Green
At End of Tenancy Cleaning London, we understand the significance of this transition. Our team of dedicated professionals is committed to ensuring that your rented property in Woodford Green is left in a state that exceeds even the strictest of landlord expectations. Here's why our approach to end of tenancy cleaning sets us apart:
1. Tailored Cleaning Solutions
We recognize that no two properties are the same. Each space has its unique challenges and requirements. That's why we offer customized cleaning solutions designed to address the specific needs of your property in Woodford Green. Whether it's a cozy apartment or a spacious house, we have the expertise to handle it all.
2. Thorough Cleaning Checklist
Our comprehensive cleaning checklist covers every nook and cranny of your property. From cleaning kitchen appliances to scrubbing bathroom tiles, we leave no stone unturned. We understand that attention to detail is key to achieving outstanding results.
3. Eco-Friendly Cleaning Products
We care about the environment as much as we care about your property. That's why we use eco-friendly cleaning products that are safe for both your home and the planet. Our cleaning agents are highly effective in removing dirt and stains while being gentle on surfaces.
4. Experienced Professionals
Our cleaning team in Woodford Green consists of experienced professionals who have undergone rigorous training. They have the skills and knowledge needed to tackle even the toughest cleaning challenges. Rest assured, your property is in capable hands.
5. Time-Efficient Service
We understand that time is of the essence, especially when you're moving out. Our team works efficiently to complete the cleaning process within the agreed-upon timeframe. We respect your schedule and ensure a hassle-free experience.
Appliance Cleaning Guide:
| Appliance | Cleaning Instructions |
| --- | --- |
| Oven | 1. Remove oven racks and soak them in warm, soapy water to loosen grime. |
| | 2. Mix a paste of baking soda and water, then spread it over the interior surfaces. |
| | 3. Let the paste sit overnight. |
| | 4. Scrub the oven interior with a non-abrasive sponge or cloth. |
| | 5. Wipe down with a damp cloth to remove residue. |
| | 6. Replace the clean oven racks. |
| Refrigerator | 1. Remove all food items and store them in a cooler. |
| | 2. Remove shelves and drawers. |
| | 3. Clean shelves and drawers with warm, soapy water. |
| | 4. Wipe down the interior with a mixture of water and baking soda. |
| | 5. Clean the door seals with a damp cloth. |
| | 6. Vacuum or brush the coils on the back or underneath the fridge. |
| | 7. Replace shelves and food items. |
| Microwave | 1. Place a microwave-safe bowl with water and a few slices of lemon inside. |
| | 2. Heat the bowl for a few minutes until steam forms. |
| | 3. Wipe down the interior with a damp cloth to remove loosened grime. |
| | 4. Remove and wash the turntable and roller ring. |
| | 5. Clean the exterior with a mixture of water and mild dish soap. |
| | 6. Pay attention to the control panel and keypad. |
| | 7. Dry thoroughly before use. |
What clients say about us
I couldn't believe my eyes when I walked into my apartment after the cleaning by End of Tenancy Cleaning London. It was sparkling! They truly exceeded my expectations.
The team from End of Tenancy Cleaning London was prompt, professional, and thorough. They made moving out stress-free, and I got my full deposit back. Highly recommend!
Fantastic service! The attention to detail was remarkable. I will definitely use End of Tenancy Cleaning London again and recommend them to my friends.
I was skeptical about hiring cleaners, but End of Tenancy Cleaning London did an outstanding job. They are worth every penny. Thank you!
I had a tight schedule, and End of Tenancy Cleaning London accommodated me with a last-minute booking. Their efficiency and quality were impressive.
I was worried about the stains on my carpets, but End of Tenancy Cleaning London worked magic. My landlord was amazed, and I got my deposit back in full.
The team at End of Tenancy Cleaning London was not only professional but also friendly. They made the whole process a breeze. Highly recommended for end-of-tenancy cleaning.
My property looked better than when I moved in! End of Tenancy Cleaning London is the best cleaning service I've ever hired.
The level of cleanliness was impeccable. End of Tenancy Cleaning London transformed my apartment, and I am grateful for their dedication.
I was concerned about the cost, but End of Tenancy Cleaning London provided excellent value for the quality of service. My property manager was impressed!
Moving is always stressful, but End of Tenancy Cleaning London made the end-of-tenancy cleaning part easy. I would use their services again without hesitation.
Woodford Green: A Tranquil Retreat in Northeast London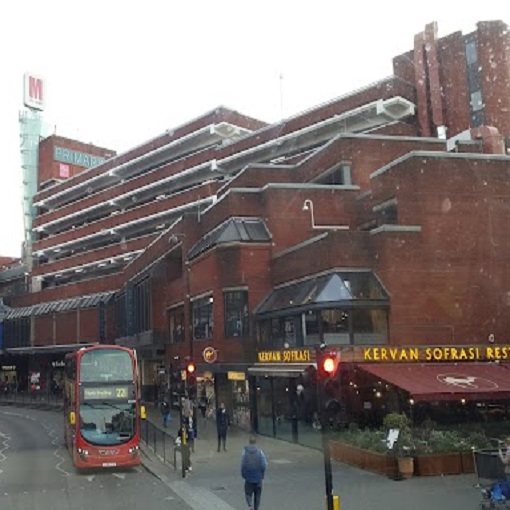 Woodford Green is a hidden gem that offers a peaceful retreat from the hustle and bustle of city life. With its lush green spaces, charming neighborhoods, and a rich sense of community, Woodford Green has much to offer its residents and visitors. Here's a closer look at this delightful corner of London:
Natural Beauty: Woodford Green is aptly named for its expansive green spaces. The picturesque Epping Forest, one of London's largest open spaces, is just a stone's throw away. It's perfect for leisurely walks, picnics, or simply reconnecting with nature.
Historical Significance: This area has a rich history dating back centuries. The Grade II-listed St. Mary's Church, with its stunning architecture, is a testament to the area's historical significance.
Charming High Street: Woodford Green boasts a quaint high street filled with independent shops, cozy cafes, and family-run restaurants. It's a great place to explore and support local businesses.
Cultural Heritage: The Woodford Festival, an annual community event, celebrates the local culture with music, art exhibitions, and various performances. It's a vibrant showcase of the area's talents and traditions.
Excellent Education: Families are drawn to Woodford Green for its reputable schools and educational institutions, making it an ideal place to raise children.
Transport Links: Woodford Green offers easy access to central London through the nearby Woodford Underground station, ensuring residents can enjoy both the tranquility of suburbia and the excitement of the city.
Community Spirit: The strong sense of community is a hallmark of Woodford Green. Local events, neighborhood associations, and friendly neighbors contribute to a warm and welcoming atmosphere.
Woodford Green's Trusted Cleaning Partner:
When it comes to maintaining the cleanliness and hygiene of your property in Woodford Green, you can rely on End of Tenancy Cleaning London, one of the leading cleaning contractors in the city. We are dedicated to ensuring your property looks its best, whether you're moving in, out, or simply need a thorough clean. Here's why we are the top choice for cleaning services in Woodford Green:
Professional Expertise: Our team of experienced cleaning professionals is well-equipped to tackle any cleaning job. We use state-of-the-art equipment and environmentally friendly cleaning products to deliver exceptional results.
Customized Cleaning Solutions: We understand that each property is unique. That's why we offer tailored cleaning packages to suit your specific needs. From comprehensive end-of-tenancy cleans to specialized services like carpet and upholstery cleaning, we've got you covered.
Competitive Pricing: We believe in fair and transparent pricing. Our rates are competitive, ensuring you get the best value for your investment.
Punctuality and Reliability: We know the importance of timing, especially when moving in or out of a property. Our team is known for its punctuality and reliability, giving you peace of mind.
Customer Satisfaction: Our commitment to customer satisfaction is unwavering. We take pride in our track record of happy customers and continually strive to exceed expectations.
In conclusion, Woodford Green offers a serene and welcoming environment in the heart of northeast London. With its natural beauty, rich history, and strong sense of community, it's a place that truly feels like home. And when it comes to maintaining the cleanliness of your property in Woodford Green, End of Tenancy Cleaning London is your trusted partner, ensuring your space is immaculate and ready to be enjoyed to the fullest.
Book cleaning services online near you