Expert End of Tenancy Cleaning in Croydon: Your Shortcut to a Fresh Start
Local Expertise: We understand local regulations and standards, ensuring compliance with any specific requirements.
Detailed Checklist: We follow a comprehensive cleaning checklist to ensure nothing is overlooked.
Minimal Disruption: We work efficiently and quietly, minimizing disruption to your neighbors.
End of Tenancy Cleaning Near You
End of Tenancy Cleaners Near You
Cleaning Experts Near You
Cleaning Services Near You
The Science of Deep End of Tenancy Cleaning in Croydon
Within the realm of cleaning, it's essential to recognize that there exists a substantial distinction between a casual wipe-down and the meticulous process of a thorough deep clean. When it comes to preparing a space for new tenants or ensuring that a property is left in a state of impeccable cleanliness, it is the art and science of deep cleaning that truly takes center stage.
As one of the premier end of tenancy cleaning contractors in the lively borough of Croydon, our expertise and dedication in this field are unrivaled. Through a comprehensive exploration, we will delve into the nuances of deep cleaning and how it can transform a living space, ensuring that it not only meets but exceeds the highest industry standards, leaving both landlords and tenants alike impressed and satisfied.
The Crucial Role of Deep Cleaning
Deep cleaning is not merely about aesthetics; it's about creating a healthy and safe environment. Whether you're a landlord preparing for new occupants or a tenant ensuring your security deposit is returned in full, deep cleaning is an essential step in the process.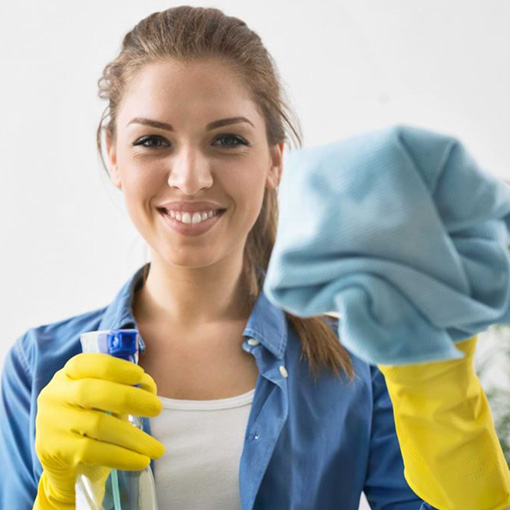 Croydon, with its bustling urban environment and diverse community, presents unique challenges when it comes to end of tenancy cleaning. The city's fast pace of life can result in wear and tear that demands meticulous attention to detail.
End of tenancy cleaning in Croydon requires addressing various aspects, including:
Stubborn Stains: High-traffic areas are prone to stubborn stains from spills and foot traffic. These stains can be deeply ingrained and resistant to conventional cleaning methods.
Lingering Odors: Over time, properties can develop lingering odors from cooking, pets, or other sources. Eradicating these odors requires specialized techniques.
Mold and Mildew: Croydon's climate can be humid, which can lead to mold and mildew growth, especially in bathrooms and kitchens.
Allergens: Dust mites and allergens can accumulate in carpets and upholstery, posing health risks for new occupants.
The Science Behind Deep Cleaning
End of Tenancy Cleaning London employs a science-backed approach to deep cleaning that combines expertise, advanced equipment, and eco-friendly cleaning agents.
Advanced Equipment
High-Powered Steam Cleaners: Stubborn stains and embedded dirt don't stand a chance against industrial-strength steam cleaners. They use high-temperature steam to break down and lift away dirt and grime, leaving surfaces sanitized.
HEPA Filtration Vacuums: These vacuums are designed to capture even the tiniest of particles, including allergens and dust mites, ensuring a thorough cleaning of carpets and upholstery.
Ozone Generators: For odor elimination, ozone generators are employed. They release ozone, a powerful oxidizing agent that neutralizes and eliminates odors at the molecular level.
Eco-Friendly Cleaning Agents & Expertise
End of Tenancy Cleaning London prioritizes the use of environmentally friendly cleaning agents. These agents are tough on stains and grime but gentle on the environment. They are free from harsh chemicals, making them safe for both occupants and the planet.
Trained professionals with a deep understanding of cleaning techniques and materials are at the heart of the operation. Their knowledge allows them to determine the most suitable approach for each cleaning challenge.
The science of deep cleaning is far more than a simple wipe-down; it's a comprehensive approach to creating a safe, healthy, and inviting living space. End of Tenancy Cleaning London's commitment to excellence in end of tenancy cleaning in Croydon showcases the transformative power of professional deep cleaning. Whether you're a landlord or a tenant, embracing the science of deep cleaning ensures a smooth transition and sets the stage for a fresh start in a clean and welcoming environment.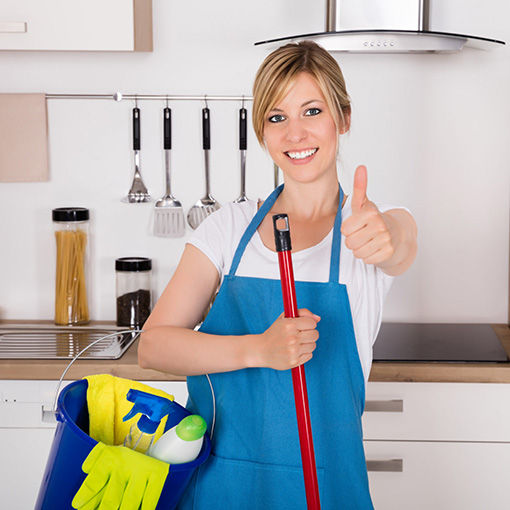 The Deep Cleaning Process
End of Tenancy Cleaning London's process involves a systematic and thorough approach to ensure no corner is left untouched.
Assessment: The cleaning team assesses the property to identify problem areas, stains, and odors.
Preparation: Furniture and appliances are moved to access all surfaces. Carpets are vacuumed with HEPA filtration vacuums to remove allergens.
Stain and Odor Treatment: Stubborn stains and odors are treated using specialized techniques and eco-friendly cleaning agents.
Deep Cleaning: High-powered steam cleaners are used to clean and sanitize surfaces. This process includes floors, walls, and even high-touch areas like light switches and doorknobs.
Mold and Mildew Removal: Mold and mildew in bathrooms and kitchens are eradicated using safe and effective methods.
Final Inspection: A final inspection ensures that the property meets the highest standards of cleanliness and hygiene.
Benefits of Professional End of Tenancy Cleaning in Croydon
Opting for professional end of tenancy cleaning in Croydon offers several advantages:
Time Savings: Deep cleaning is a time-consuming task. Professionals can complete the job efficiently, allowing landlords and tenants to focus on other aspects of moving in or out.
Maximized Security Deposit Return: For tenants, a professionally cleaned property increases the likelihood of receiving the full security deposit back.
Healthy Environment: Thorough cleaning eliminates allergens and provides a healthier living space for new occupants.
Enhanced Property Value: For landlords, a spotlessly clean property can attract higher-quality tenants and potentially increase rental rates.
What clients say about us
I couldn't believe my eyes when I walked into my apartment after the cleaning by End of Tenancy Cleaning London. It was sparkling! They truly exceeded my expectations.
The team from End of Tenancy Cleaning London was prompt, professional, and thorough. They made moving out stress-free, and I got my full deposit back. Highly recommend!
Fantastic service! The attention to detail was remarkable. I will definitely use End of Tenancy Cleaning London again and recommend them to my friends.
I was skeptical about hiring cleaners, but End of Tenancy Cleaning London did an outstanding job. They are worth every penny. Thank you!
I had a tight schedule, and End of Tenancy Cleaning London accommodated me with a last-minute booking. Their efficiency and quality were impressive.
I was worried about the stains on my carpets, but End of Tenancy Cleaning London worked magic. My landlord was amazed, and I got my deposit back in full.
The team at End of Tenancy Cleaning London was not only professional but also friendly. They made the whole process a breeze. Highly recommended for end-of-tenancy cleaning.
My property looked better than when I moved in! End of Tenancy Cleaning London is the best cleaning service I've ever hired.
The level of cleanliness was impeccable. End of Tenancy Cleaning London transformed my apartment, and I am grateful for their dedication.
I was concerned about the cost, but End of Tenancy Cleaning London provided excellent value for the quality of service. My property manager was impressed!
Moving is always stressful, but End of Tenancy Cleaning London made the end-of-tenancy cleaning part easy. I would use their services again without hesitation.
Exploring Croydon: A Hub of Culture, Commerce, and Community
Croydon, a vibrant and diverse borough in South London, boasts a unique blend of history, culture, and modernity. It's in this thriving community that you'll find End of Tenancy Cleaning London, a leading provider of end-of-tenancy cleaning services.
Croydon's Rich Tapestry
Croydon is a dynamic borough that offers something for everyone:
Historical Significance: Croydon has a rich history, with evidence of human settlement dating back to the Roman era. The iconic Croydon Clocktower, once a water tower, now houses a museum, library, and cultural spaces.
Cultural Hub: The borough is home to a diverse range of cultural experiences. The Fairfield Halls, a renowned arts venue, hosts concerts, theater productions, and exhibitions. The Spread Eagle Theatre is a hub for emerging talent in the performing arts.
Green Oasis: Nature lovers can explore the scenic Wandle Park, South Norwood Country Park, or the charming Addington Hills, offering a serene escape from urban life.
Retail Therapy: Croydon's town center is a shopping haven, featuring a mix of high street stores, boutiques, and the Centrale and Whitgift shopping centers.
End of Tenancy Cleaning London: Transforming Spaces
End of Tenancy Cleaning London plays a pivotal role in Croydon's thriving rental market by ensuring that properties are clean, fresh, and ready for new occupants:
Expert Cleaning Services: The company's dedicated team in Croydon specializes in end-of-tenancy cleaning, utilizing industry-leading techniques and equipment to deliver top-notch results.
Comprehensive Cleaning: They offer a comprehensive range of services, including deep cleaning of kitchens, bathrooms, carpets, and more, ensuring that properties are left in pristine condition.
Quality Assurance: End of Tenancy Cleaning London is committed to upholding the highest cleaning standards, ensuring that properties meet the expectations of both landlords and tenants.
Timely and Reliable: In a fast-paced rental market, time is of the essence. The company is known for its punctuality and efficiency, helping to facilitate smooth transitions between tenants.
Community Engagement: Beyond their core services, End of Tenancy Cleaning London actively engages with the Croydon community, participating in local initiatives and supporting the borough's growth and development.
As you explore the diverse neighborhoods, historical landmarks, and cultural gems of Croydon, remember that End of Tenancy Cleaning London plays an essential role in maintaining the quality of rental properties, contributing to the overall appeal of this bustling borough.
Book cleaning services online near you