Leave Your Rental Property Spotless with Our Kensington End of Tenancy Cleaning
Guaranteed Satisfaction: Our services come with a satisfaction guarantee, giving you peace of mind during this crucial transition.
Customized Solutions: We tailor our cleaning packages to meet your specific needs and budget, ensuring you get the service you require.
Stain and Odor Removal: We excel at removing tough stains and lingering odors, leaving your property fresh and inviting.
End of Tenancy Cleaning Near You
End of Tenancy Cleaners Near You
Cleaning Experts Near You
Cleaning Services Near You
The Importance of Professional End of Tenancy Cleaning in Kensington
When it comes to the intricate dance of renting and letting properties, there's a critical juncture that often gets overlooked until the last moment – the end of tenancy.
This pivotal moment is when tenants bid farewell to their old abode and landlords prepare to welcome new occupants. In Kensington, where the property market is as vibrant as the streets themselves, ensuring a seamless transition from one tenant to another is paramount.
Enter 'End of Tenancy Cleaning London,' one of the leading names in the end of tenancy cleaning business in Kensington.
The Significance of End of Tenancy Cleaning
End of tenancy cleaning is more than just a routine chore; it's a necessity with far-reaching implications for both landlords and tenants. Here's why it holds such significance: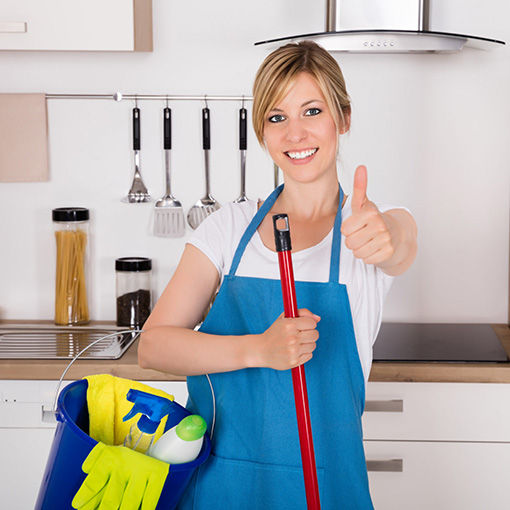 For Landlords:
Property Value Maintenance: A well-maintained property is a valuable asset. Professional end of tenancy cleaning helps landlords preserve the value of their investment by ensuring that the property remains in excellent condition.
Quick Turnaround: A thorough end of tenancy cleaning allows landlords to prepare the property for the next tenant swiftly. This minimizes the vacancy period, ensuring a steady stream of rental income.
Positive Tenant Experience: Providing a clean and sanitized living space enhances the tenant's overall experience, leading to better reviews and potentially longer tenancies.
For Tenants:
Deposit Retrieval: Most landlords require a security deposit, which can be a significant amount of money. Professional end of tenancy cleaning increases the chances of getting the full deposit back.
Legal Obligations: Tenants are often contractually obligated to return the property in the same condition they received it. Failure to do so can lead to legal disputes and financial penalties.
Good Reputation: Leaving a property in pristine condition reflects positively on tenants, making it easier to secure references for future rentals.
End of Tenancy Cleaning in Kensington
Kensington, with its elegant streets and desirable properties, is a hub for the rental market. It's a place where landlords and tenants alike seek excellence in every aspect of their property transactions. This is where 'End of Tenancy Cleaning London' steps in as the go-to solution for end of tenancy cleaning in Kensington.
Your Trusted Partner in Kensington
End of Tenancy Cleaning London goes beyond being a mere cleaning company; it embodies an unwavering commitment to excellence within the crucial domain of end-of-tenancy cleaning.
In a landscape where reliability and precision are paramount, their steadfast dedication to achieving pristine cleanliness, optimal time management, and cost-effective outcomes distinguishes them as the ultimate trusted partner within the illustrious Kensington property market.
In the intricate dance of transitioning between tenancies, the services provided by End of Tenancy Cleaning London serve as the linchpin, ensuring that this esteemed neighborhood's lofty standards are upheld with utmost integrity. Their unwavering commitment to excellence transcends the conventional notion of cleaning; it's a testament to their passion for facilitating smooth transitions and maintaining the impeccable reputation of Kensington's real estate market.
For landlords, this means peace of mind in knowing that their properties will be presented in the best possible condition to prospective tenants, reducing vacancies and maximizing returns on investment. For tenants, it translates to a hassle-free departure from their former residence, ensuring the return of their security deposit and leaving behind a property that meets the highest standards of cleanliness and hygiene.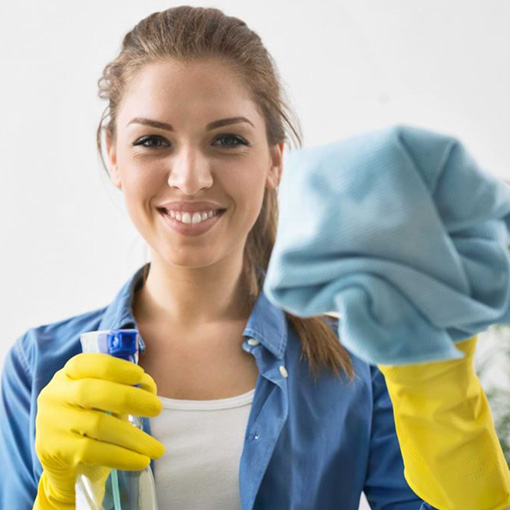 Benefits of Choosing Our End of Tenancy Cleaning in Kensington
Exemplary Cleanliness: 'End of Tenancy Cleaning London' takes pride in its commitment to delivering unparalleled cleanliness. Their expert cleaning crew goes the extra mile to ensure every inch of the property is spotless. This includes meticulously cleaning those hard-to-reach places that are often neglected during regular cleaning routines. They leave no stone unturned, ensuring that the property is in immaculate condition.
Thorough and Detailed: What sets 'End of Tenancy Cleaning London' apart is their dedication to thoroughness and attention to detail. They understand that a superficial cleaning won't suffice. Instead, they delve deep into the cleaning process, addressing even the most stubborn stains, grime, and accumulated dirt. This level of meticulousness guarantees that the property is restored to its original pristine state.
Comprehensive Service: Beyond just cleaning, 'End of Tenancy Cleaning London' offers a comprehensive service package. This includes not only standard cleaning but also specialized services such as carpet cleaning, upholstery cleaning, and appliance cleaning. This comprehensive approach ensures that every aspect of the property is addressed, leaving no room for dissatisfaction.
Time Efficiency: In the fast-paced world of property rentals, time is indeed of the essence. 'End of Tenancy Cleaning London' recognizes this and prides itself on its time-efficient service. They understand the importance of meeting tight deadlines, allowing for a smooth and seamless transition between tenants. Landlords can rest assured that their properties will be ready for new occupants promptly.
Cost-Effective Investment: While professional end of tenancy cleaning comes at a cost, it's undoubtedly a worthwhile investment. The potential benefits far outweigh the expenses. By ensuring the property is in impeccable condition, tenants are more likely to receive their full deposit back. Additionally, reduced vacancy periods mean a continuous stream of rental income for landlords, ultimately offsetting the cleaning expenses.
Enhanced Reputation: In Kensington, a highly competitive real estate market, reputation matters. Both landlords and tenants can enhance their standing by upholding high cleaning standards. For landlords, this means attracting high-caliber tenants who appreciate and respect well-maintained properties. Tenants, on the other hand, leave a positive impression when they return the property in impeccable condition, making it easier to secure references for future rentals.
Peace of Mind: The comprehensive and professional service provided by 'End of Tenancy Cleaning London' offers peace of mind to both landlords and tenants. Landlords can trust that their properties will maintain their value and appeal, while tenants can rest assured that they've fulfilled their end of the tenancy agreement, increasing the likelihood of a smooth exit and the full return of their deposit.
What clients say about us
I couldn't believe my eyes when I walked into my apartment after the cleaning by End of Tenancy Cleaning London. It was sparkling! They truly exceeded my expectations.
The team from End of Tenancy Cleaning London was prompt, professional, and thorough. They made moving out stress-free, and I got my full deposit back. Highly recommend!
Fantastic service! The attention to detail was remarkable. I will definitely use End of Tenancy Cleaning London again and recommend them to my friends.
I was skeptical about hiring cleaners, but End of Tenancy Cleaning London did an outstanding job. They are worth every penny. Thank you!
I had a tight schedule, and End of Tenancy Cleaning London accommodated me with a last-minute booking. Their efficiency and quality were impressive.
I was worried about the stains on my carpets, but End of Tenancy Cleaning London worked magic. My landlord was amazed, and I got my deposit back in full.
The team at End of Tenancy Cleaning London was not only professional but also friendly. They made the whole process a breeze. Highly recommended for end-of-tenancy cleaning.
My property looked better than when I moved in! End of Tenancy Cleaning London is the best cleaning service I've ever hired.
The level of cleanliness was impeccable. End of Tenancy Cleaning London transformed my apartment, and I am grateful for their dedication.
I was concerned about the cost, but End of Tenancy Cleaning London provided excellent value for the quality of service. My property manager was impressed!
Moving is always stressful, but End of Tenancy Cleaning London made the end-of-tenancy cleaning part easy. I would use their services again without hesitation.
Discovering Kensington: A Blend of Elegance and Culture
Kensington stands as a symbol of refinement and culture, offering a harmonious blend of historical grandeur and modern sophistication. Amidst the majestic architecture, lush parks, and a thriving cultural scene, you'll find "End of Tenancy Cleaning London," a leading provider of end-of-tenancy cleaning services. Let's explore Kensington's enchanting allure and the role of this cleaning company in the community.
Kensington: A Glimpse of Timeless Beauty
Historical Significance: Kensington boasts a rich history dating back centuries. Its name is synonymous with Kensington Palace, a royal residence where Queen Victoria was born. Today, the palace continues to be a symbol of regal elegance.
Cultural Hub: The neighborhood is a haven for culture enthusiasts. The Royal Albert Hall, with its iconic domed structure, hosts world-class concerts, while the Natural History Museum and the Victoria and Albert Museum showcase a treasure trove of art and science.
Green Oasis: Kensington Gardens, part of the sprawling Hyde Park, offers a tranquil escape from the city's hustle and bustle. The serene water bodies and perfectly manicured gardens make it a favorite spot for both locals and tourists.
Shopping Paradise: Kensington High Street is lined with upscale boutiques, designer stores, and charming cafes, making it a shopping destination for the fashion-conscious.
End of Tenancy Cleaning London: Serving Kensington with Excellence
Amidst the elegance and cultural richness of Kensington, "End of Tenancy Cleaning London" has become a trusted partner for residents, property managers, and tenants alike. Here's how they contribute to the community:
Professional Expertise: The company employs a team of highly trained and experienced cleaning professionals who understand the unique needs of Kensington's properties. They are well-versed in the cleaning requirements for both historic and modern dwellings.
Comprehensive Services: "End of Tenancy Cleaning London" offers a wide range of cleaning services tailored to meet the high standards of Kensington's discerning residents. This includes thorough cleaning of carpets, upholstery, kitchens, bathrooms, and more.
Quality Assurance: The company is committed to delivering top-notch services. Their cleaning processes adhere to industry best practices, ensuring that properties are left immaculate and ready for new tenants.
Convenience and Efficiency: Moving can be a stressful process. "End of Tenancy Cleaning London" aims to alleviate this stress by providing efficient, hassle-free cleaning services, allowing tenants to focus on their transition.
Community Engagement: Beyond their core services, the company actively participates in local initiatives, contributing to the cleanliness and well-being of Kensington. They understand the importance of maintaining the neighborhood's pristine image.
As you explore the grandeur of Kensington or prepare for your next tenancy move, remember that "End of Tenancy Cleaning London" is dedicated to ensuring that residences are left in immaculate condition, reflecting the timeless beauty and elegance of this remarkable neighborhood. Their commitment to excellence mirrors the spirit of Kensington itself, where history and modernity coexist in perfect harmony.
Book cleaning services online near you