Lasting Impressions: Greenwich End of Tenancy Cleaning Services
Aromatherapy Cleaning: Enjoy the calming benefits of aromatherapy as we use essential oils in our cleaning products, leaving your space smelling fresh and inviting.
Vintage Restoration: Specializing in vintage properties, we can restore and preserve the historical charm of your space while ensuring it meets modern cleanliness standards.
Garage and Workshop Cleaning: We tackle garage and workshop spaces, organizing tools and equipment for a seamless transition.
End of Tenancy Cleaning Near You
End of Tenancy Cleaners Near You
Cleaning Experts Near You
Cleaning Services Near You
Handling Everything With End of Tenancy Cleaning in Greenwich
When it comes to end-of-tenancy cleaning in Greenwich, End of Tenancy Cleaning London rises above the rest as an indisputable industry leader. Their reputation is built upon a foundation of unwavering commitment to excellence, characterized by their meticulous attention to detail and the provision of specialized services tailored to the unique demands of each property.
The significance of addressing appliances and electronics during end-of-tenancy cleaning cannot be overstated. These are often the most used and visible features of a property, and ensuring they are left in immaculate condition is not just a matter of aesthetics but also one of functionality and compliance with tenancy agreements.
Why End of Tenancy Cleaning Matters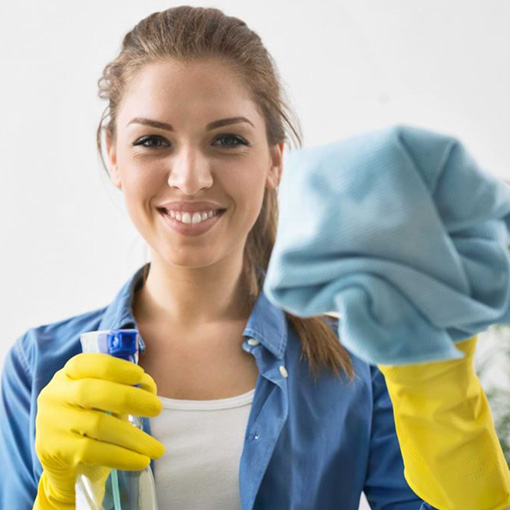 End-of-tenancy cleaning is a critical step in the transition between tenants. It ensures that the property is left in pristine condition, meeting the landlord's expectations and adhering to lease agreements. One aspect that often requires special attention is the cleaning of appliances and electronics.
The Challenges of Cleaning Appliances and Electronics
Cleaning appliances and electronics can be a daunting task, especially when they have been in use for an extended period. Here are some of the challenges faced during end-of-tenancy cleaning in Greenwich:
Grease and Grime: Kitchen appliances like ovens, microwaves, and stovetops can accumulate layers of grease and grime, making them tough to clean.
Dust and Allergens: Electronics such as televisions and computers tend to attract dust and allergens, which can be challenging to remove without the proper tools and techniques.
Delicate Surfaces: Many appliances and electronics have delicate surfaces that require gentle cleaning to avoid damage.
Hidden Dirt: Dirt and debris can get trapped in the nooks and crannies of appliances and electronics, making them hard to spot and clean.
Effortless End-of-Tenancy Cleaning in Greenwich
End of tenancy cleaning in Greenwich becomes a remarkably smoother and more efficient endeavor when you enlist the expertise of End of Tenancy Cleaning London. Their specialized and meticulous approach to cleaning not only covers the expected areas but also extends to the often-overlooked appliances and electronics, ensuring that every nook and cranny of your property is left spotless and ready to welcome the next tenant.
In the world of property management, where time is a precious resource, entrusting this critical task to professionals is an investment that pays dividends. By choosing End of Tenancy Cleaning London, you not only save valuable time but also safeguard the condition of your appliances and electronics. Their skilled technicians employ industry-approved techniques and eco-friendly cleaning products to ensure that these vital components of your property are not only aesthetically pristine but also fully functional.
Beyond the practical benefits, the impact of a thorough and expertly conducted end-of-tenancy cleaning reverberates in the impressions it leaves on both landlords and incoming tenants. It reflects a commitment to professionalism and a respect for the property itself. Your choice to partner with End of Tenancy Cleaning London signifies a dedication to delivering a seamlessly clean and inviting space for the next tenant, setting the stage for a positive and cooperative tenant-landlord relationship.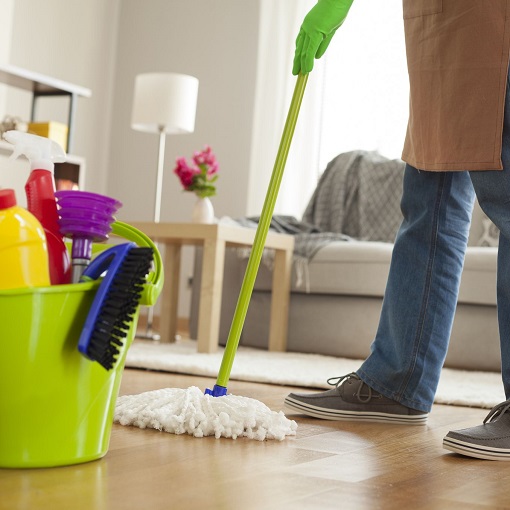 The End of Tenancy Cleaning London Difference
End of Tenancy Cleaning London understands these challenges and has developed specialized techniques to address them effectively. Here's how they tackle the cleaning of appliances and electronics:
1. Professional Equipment and Cleaning Agents
End of Tenancy Cleaning London employs a range of professional-grade cleaning equipment and specialized cleaning agents. These are designed to break down tough stains, grease, and grime without causing harm to the appliances or electronics.
2. Methodical Cleaning Process
Their experienced cleaning teams follow a methodical process when cleaning appliances and electronics. This includes disassembling removable parts, such as oven racks, to ensure a thorough clean. Every surface, no matter how hidden, is inspected and cleaned diligently.
3. Delicate Surface Care
For delicate surfaces like touchscreens and glass, they use non-abrasive, streak-free cleaning solutions. This ensures that electronics like tablets, computer monitors, and television screens are left sparkling and free from smudges.
4. Attention to Detail
End of Tenancy Cleaning London's commitment to detail is evident in their work. They pay special attention to areas that often get overlooked, such as the vents and crevices of appliances. This comprehensive approach ensures that no dirt or grime is left behind.
5. Eco-Friendly Practices
In today's environmentally conscious world, it's important to use cleaning products and practices that are eco-friendly. End of Tenancy Cleaning London prioritizes sustainability by using green cleaning products whenever possible, ensuring the safety of both residents and the environment.
Benefits of Professional Appliance and Electronics Cleaning
Choosing a professional end-of-tenancy cleaning service like End of Tenancy Cleaning London for your appliances and electronics offers several benefits:
Time-Saving: Cleaning appliances and electronics can be time-consuming, especially if you lack the right tools and experience. Hiring professionals frees up your time for other moving-related tasks.
Effective Cleaning: Professional cleaners have the expertise and equipment to effectively remove tough stains, dirt, and grime from appliances and electronics, restoring them to their original condition.
Maximizes Security Deposit Return: A thorough end-of-tenancy cleaning, including appliances and electronics, increases the likelihood of getting your full security deposit back from your landlord.
Health and Hygiene: Clean appliances and electronics promote a healthier living environment by reducing allergens and bacteria that can accumulate over time.
Peace of Mind: Knowing that your appliances and electronics are in top condition when you hand over the keys to your landlord or new tenant provides peace of mind.
What clients say about us
I couldn't believe my eyes when I walked into my apartment after the cleaning by End of Tenancy Cleaning London. It was sparkling! They truly exceeded my expectations.
The team from End of Tenancy Cleaning London was prompt, professional, and thorough. They made moving out stress-free, and I got my full deposit back. Highly recommend!
Fantastic service! The attention to detail was remarkable. I will definitely use End of Tenancy Cleaning London again and recommend them to my friends.
I was skeptical about hiring cleaners, but End of Tenancy Cleaning London did an outstanding job. They are worth every penny. Thank you!
I had a tight schedule, and End of Tenancy Cleaning London accommodated me with a last-minute booking. Their efficiency and quality were impressive.
I was worried about the stains on my carpets, but End of Tenancy Cleaning London worked magic. My landlord was amazed, and I got my deposit back in full.
The team at End of Tenancy Cleaning London was not only professional but also friendly. They made the whole process a breeze. Highly recommended for end-of-tenancy cleaning.
My property looked better than when I moved in! End of Tenancy Cleaning London is the best cleaning service I've ever hired.
The level of cleanliness was impeccable. End of Tenancy Cleaning London transformed my apartment, and I am grateful for their dedication.
I was concerned about the cost, but End of Tenancy Cleaning London provided excellent value for the quality of service. My property manager was impressed!
Moving is always stressful, but End of Tenancy Cleaning London made the end-of-tenancy cleaning part easy. I would use their services again without hesitation.
Exploring Greenwich: Where History Meets Contemporary Living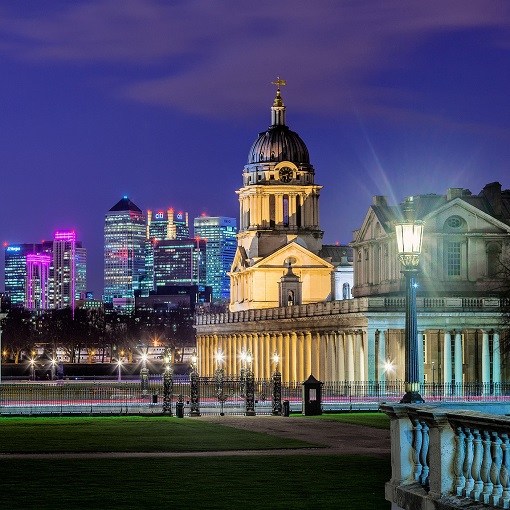 Greenwich, a borough in southeast London, is a captivating blend of rich history and modern living. This picturesque area, home to iconic landmarks like the Royal Observatory and the Cutty Sark, offers residents and visitors an unparalleled experience. Amidst the historical grandeur and cultural diversity of Greenwich, End of Tenancy Cleaning London has established itself as a leading provider of end-of-tenancy cleaning services, serving both residents and landlords in this vibrant borough.
Greenwich's Historical Tapestry
Greenwich's history is woven with threads of maritime glory, scientific discovery, and regal significance:
The Royal Observatory: Greenwich is synonymous with timekeeping. The Royal Observatory, perched atop a hill in Greenwich Park, is where Greenwich Mean Time (GMT) was established. It's the place where the world sets its clocks.
Cutty Sark: This legendary tea clipper ship, meticulously restored, stands proudly by the Thames. It's a testament to Britain's maritime heritage and a beloved museum for history enthusiasts.
The Maritime Tradition: Greenwich's connection to the sea is evident in its historic shipyards, maritime museums, and the bustling Greenwich Market.
Royal Presence: The Queen's House, an architectural masterpiece, and the stunning Painted Hall in the Old Royal Naval College are reminders of royal patronage.
Modern Greenwich: A Flourishing Community
Cultural Vibrancy: Greenwich is a hub of cultural activities, with events like the Greenwich+Docklands International Festival and the Greenwich Comedy Festival drawing crowds from all over London.
Green Spaces: Greenwich Park, one of London's most beautiful green spaces, offers breathtaking views of the city skyline and a serene escape from urban life.
Diverse Dining: The borough's culinary scene is a testament to its multicultural makeup, with restaurants offering cuisines from around the world.
Education Hub: Greenwich is home to the University of Greenwich and Trinity Laban Conservatoire of Music and Dance, contributing to a lively student community.
End of Tenancy Cleaning London: Elevating Greenwich Living
Amidst the historical charm and vibrant present of Greenwich, End of Tenancy Cleaning London has been a trusted partner for residents and landlords. Here's a glimpse of their presence in this dynamic borough:
Specialized Expertise: End of Tenancy Cleaning London boasts a team of seasoned professionals who understand the unique requirements of end-of-tenancy cleaning, ensuring properties are pristine for new occupants.
Comprehensive Services: They offer a comprehensive range of cleaning services, including deep cleaning, carpet cleaning, and upholstery cleaning, addressing all aspects of a property's needs.
Quality Assurance: Their commitment to quality is unwavering, ensuring that every cleaning project meets the highest standards, leaving properties spotless and ready for the next tenant.
Efficiency and Convenience: With their efficient scheduling and flexible service options, End of Tenancy Cleaning London minimizes downtime between tenancies, benefiting both landlords and tenants.
Community Engagement: Beyond their core services, End of Tenancy Cleaning London actively participates in local initiatives, contributing to the well-being and cleanliness of the Greenwich community.
As you wander through the historic streets, soak in the cultural festivities, and enjoy the greenery of Greenwich, remember that End of Tenancy Cleaning London plays a crucial role in maintaining the borough's living spaces. Their commitment to excellence ensures that the legacy of this remarkable area continues to shine bright, both historically and in the modern era.
Book cleaning services online near you