Your Go-To Choice for End of Tenancy Cleaning in Tooting
Energy Efficiency Check: We assess and recommend energy-efficient upgrades during our cleaning process to save you money in the long run.
Personalized Organization: Tailored organization solutions leave your space tidy and efficient for the next tenant.
DIY Maintenance Tips: Receive DIY maintenance tips and recommendations as part of our service to keep your space in top condition.
End of Tenancy Cleaning Near You
End of Tenancy Cleaners Near You
Cleaning Experts Near You
Cleaning Services Near You
The Role of Hygiene in End of Tenancy Cleaning in Tooting
When it comes to moving out of a rented property, the importance of cleanliness cannot be overstated. End of tenancy cleaning is not just about making a place look tidy; it's about ensuring that the property is hygienic and safe for the next occupants. In the bustling neighborhood of Tooting, London, one company stands out for its commitment to delivering top-notch end of tenancy cleaning services: End of Tenancy Cleaning London.
Tooting, with its mix of residential and commercial properties, experiences a constant turnover of tenants. As a result, end of tenancy cleaning in Tooting has become a crucial aspect of the rental process. It ensures that the property is in pristine condition for new tenants while also helping outgoing tenants secure their deposit refunds.
Beyond Clean
Hygiene, often overshadowed by the pursuit of cleanliness, plays a pivotal role in end of tenancy cleaning. Let's explore how hygiene goes beyond just making things look nice: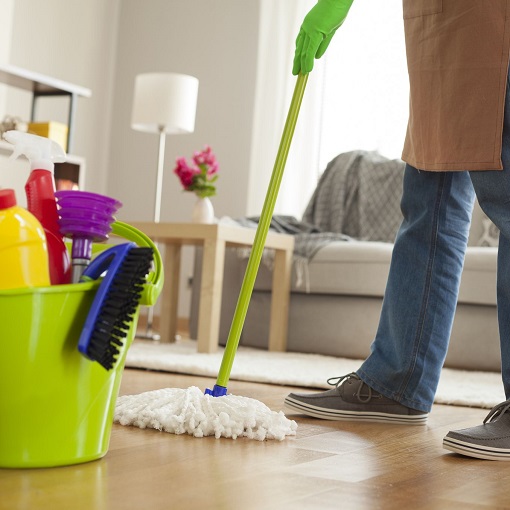 Health and Well-being
A hygienic environment is a healthy environment. During the tenancy, various contaminants can accumulate, including dust mites, bacteria, and allergens. These invisible intruders can negatively impact the health and well-being of the occupants. End of tenancy cleaning in Tooting by End of Tenancy Cleaning London focuses on eliminating these potential health hazards.
Preventing the Spread of Infections
In today's world, hygiene has taken on even greater importance. The COVID-19 pandemic highlighted the need for thorough cleaning and disinfection. A properly cleaned and hygienic property reduces the risk of infections spreading from one tenant to another.
Long-Term Property Maintenance
Maintaining a hygienic environment also contributes to the long-term health of the property itself. Mold and mildew growth, for example, can be a result of excess moisture and poor hygiene. These issues, if left unchecked, can lead to structural damage, which is costly to repair.
End of Tenancy Cleaning London has earned its reputation as one of the leading end-of-tenancy cleaning contractors in the city.
Their services in Tooting have not only met but exceeded the expectations of both landlords and tenants. Here's why they stand out:
Professionalism: Their team of skilled professionals approaches each cleaning job with the highest level of professionalism. They understand the importance of thorough cleaning and adhere to industry standards.
Tailored Services: End of Tenancy Cleaning London recognizes that each property is unique. They offer customized cleaning packages to suit the specific needs of their clients in Tooting, ensuring no detail is overlooked.
Hygiene Matters: Beyond the surface, this company emphasizes the importance of hygiene. They understand that cleanliness isn't just about appearances; it's about health and safety.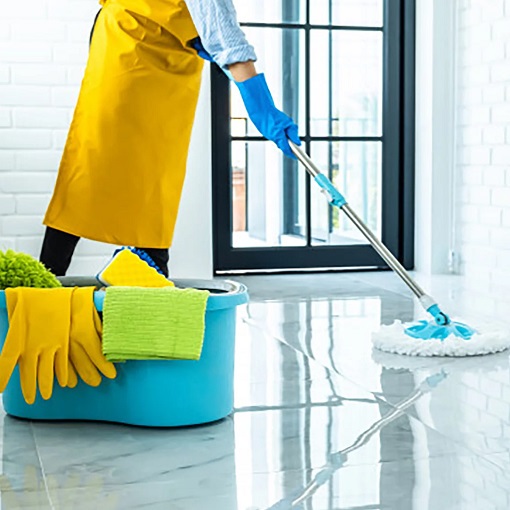 The Hygiene Checklist: What Should End of Tenancy Cleaning Include?
End of Tenancy Cleaning London ensures that their services in Tooting encompass a comprehensive hygiene checklist. Here are some key aspects:
Thorough Disinfection: High-touch surfaces like doorknobs, switches, and countertops are thoroughly disinfected to eliminate germs and viruses.
Deep Cleaning: Carpets, upholstery, and curtains are deep cleaned to remove dust mites and allergens.
Kitchen and Bathroom Sanitization: These areas are often breeding grounds for bacteria. End of Tenancy Cleaning London pays special attention to ensure they are hygienic.
Ventilation Cleaning: Proper ventilation is essential for indoor air quality. Cleaning vents and filters helps maintain a healthy environment.
Benefits for Landlords and Tenants
Both landlords and tenants in Tooting stand to benefit from a focus on hygiene in end of tenancy cleaning:
For Landlords:
Property Preservation: Hygienic properties are less likely to suffer from long-term damage, reducing maintenance costs.
Tenant Satisfaction: Clean and hygienic properties attract and retain quality tenants, leading to lower vacancy rates.
Legal Compliance: Meeting hygiene standards is essential for landlords to comply with housing regulations.
For Tenants:
Deposit Refunds: A well-maintained and hygienic property increases the chances of receiving a full deposit refund.
Health and Safety: Hygienic properties provide a safe and healthy living environment for tenants and their families.
.
What clients say about us
I couldn't believe my eyes when I walked into my apartment after the cleaning by End of Tenancy Cleaning London. It was sparkling! They truly exceeded my expectations.
The team from End of Tenancy Cleaning London was prompt, professional, and thorough. They made moving out stress-free, and I got my full deposit back. Highly recommend!
Fantastic service! The attention to detail was remarkable. I will definitely use End of Tenancy Cleaning London again and recommend them to my friends.
I was skeptical about hiring cleaners, but End of Tenancy Cleaning London did an outstanding job. They are worth every penny. Thank you!
I had a tight schedule, and End of Tenancy Cleaning London accommodated me with a last-minute booking. Their efficiency and quality were impressive.
I was worried about the stains on my carpets, but End of Tenancy Cleaning London worked magic. My landlord was amazed, and I got my deposit back in full.
The team at End of Tenancy Cleaning London was not only professional but also friendly. They made the whole process a breeze. Highly recommended for end-of-tenancy cleaning.
My property looked better than when I moved in! End of Tenancy Cleaning London is the best cleaning service I've ever hired.
The level of cleanliness was impeccable. End of Tenancy Cleaning London transformed my apartment, and I am grateful for their dedication.
I was concerned about the cost, but End of Tenancy Cleaning London provided excellent value for the quality of service. My property manager was impressed!
Moving is always stressful, but End of Tenancy Cleaning London made the end-of-tenancy cleaning part easy. I would use their services again without hesitation.
Exploring Tooting: A Fusion of Tradition and Modernity
Tooting stands as a vibrant and culturally diverse neighborhood, pulsating with life and history. It's a place where tradition harmoniously coexists with modernity, and amidst this dynamic community, you'll find End of Tenancy Cleaning London, a trusted name in the realm of end-of-tenancy cleaning services.
Tooting's Rich Tapestry of Heritage and Culture
Historical Roots: Tooting's roots run deep, with evidence of human settlement dating back to the Roman era. The area's name itself has Saxon origins, a testament to its historical significance.
Market Traditions: Tooting Market, a cornerstone of the community, has been bustling since the 1930s, offering an array of cuisines, vintage goods, and artisanal products.
Green Oasis: The expansive Tooting Common provides a serene escape from city life, with its scenic ponds, playgrounds, and sporting facilities.
Cultural Fusion: Tooting's multicultural character is evident in its diverse culinary scene, with restaurants serving up flavors from around the world. The bustling Tooting Broadway is a hub for dining, shopping, and entertainment.
End of Tenancy Cleaning London: A Commitment to Quality
Amidst the vibrant tapestry of Tooting, End of Tenancy Cleaning London has carved a niche for itself, specializing in providing top-notch end-of-tenancy cleaning services. Here's a glimpse of what they bring to the community:
Expertise: The team at End of Tenancy Cleaning London is composed of experienced professionals who understand the unique cleaning needs of tenants and landlords in Tooting.
Comprehensive Services: They offer a wide range of services, including deep cleaning of all areas, carpet and upholstery cleaning, and appliance cleaning, ensuring that rental properties are spotless and ready for new occupants.
Quality Assurance: End of Tenancy Cleaning London is dedicated to delivering the highest standards of cleanliness. They use eco-friendly products and employ thorough checklists to guarantee the satisfaction of both tenants and landlords.
Community Engagement: Beyond their core services, End of Tenancy Cleaning London actively participates in local initiatives, supporting the well-being of the Tooting community.
Accessible Support: With flexible scheduling and a responsive customer service team, they make the process of booking and receiving cleaning services convenient for residents and landlords.
As you navigate the lively streets of Tooting, embracing its rich history and diverse culture, remember that End of Tenancy Cleaning London is here to ensure that every transition in the vibrant neighborhood is accompanied by cleanliness and freshness, adding to the overall charm of this remarkable community.
Book cleaning services online near you