Experience Hassle-Free Moving with Our Angel End of Tenancy Cleaning
Minimalist Cleaning: Embrace a minimalist lifestyle by decluttering and simplifying your space during our cleaning process.
Custom Scent Selection: Choose from a range of scents for a personalized post-cleaning aroma that suits your taste.
Virtual Inspection: We offer the option of a virtual inspection, allowing you to assess our work remotely and ensuring complete satisfaction.
End of Tenancy Cleaning Near You
End of Tenancy Cleaners Near You
Cleaning Experts Near You
Cleaning Services Near You
End of Tenancy Cleaning in Angel for Furnished & Unfurnished Properties
When it comes to the momentous task of moving out from a rented property, whether it's a snug apartment nestled in the heart of Angel or a sprawling house on the outskirts of London, there's one universal and pivotal task that takes center stage: end of tenancy cleaning.
However, what often surprises many is the realization that the extent of this cleaning can vary significantly, contingent upon whether the property in question is furnished or unfurnished. Now we will embark on an enlightening journey through the nuanced disparities between end of tenancy cleaning for furnished and unfurnished properties. Our focus squarely rests on the expert and dependable services rendered by "End of Tenancy Cleaning London" in the vibrant neighborhood of Angel.
Understanding End of Tenancy Cleaning
Before we delve into the nuances of cleaning furnished and unfurnished spaces, it's crucial to understand what end of tenancy cleaning entails. This specialized cleaning service is designed to bring a property back to its pristine condition, ensuring it meets the high standards expected by landlords or property management companies. End of tenancy cleaning is not your typical weekend cleaning spree; it's a comprehensive and meticulous process.
Now, let's break down the differences between cleaning furnished and unfurnished properties:
Cleaning Furnished Properties
Furnished properties come with their own set of challenges and considerations when it comes to end of tenancy cleaning. Here's what makes them unique:
Furniture and Upholstery: Cleaning furniture and upholstery is a significant part of the process. Sofas, chairs, and mattresses need thorough cleaning to remove any stains, odors, or dust.
Appliances: Furnished properties often include appliances like refrigerators, stoves, and microwaves. These appliances need to be cleaned inside and out, including removing any food remnants and defrosting the freezer.
Décor and Ornaments: Decorative items, such as paintings, ornaments, and curtains, require careful cleaning to ensure they are free from dust and dirt.
Carpets and Rugs: Carpets and rugs should be professionally cleaned to remove deep-seated dirt and stains. This can involve steam cleaning or other specialized methods.
Deep Cleaning: A furnished property usually requires a more extensive deep cleaning process due to the presence of furniture and appliances. Every nook and cranny must be addressed.
Safeguarding Your Transition
Whether you're bidding farewell to a fully furnished or unfurnished property in the vibrant neighborhood of Angel, the importance of end-of-tenancy cleaning cannot be overstated. It stands as a pivotal step, pivotal in ensuring a seamless transition and the successful retrieval of your deposit. In this crucial undertaking, "End of Tenancy Cleaning London" emerges as your trusted partner, offering specialized services tailored to meet the unique cleaning requirements of both furnished and unfurnished properties.
Their comprehensive expertise and unwavering commitment to excellence make them the go-to choice for residents in Angel facing the inevitable end-of-tenancy cleaning challenge. Whether your property is brimming with furnishings or awaiting a new occupant in its bare state, their dedicated team possesses the skills and knowledge to address your specific needs.
When you entrust your end-of-tenancy cleaning to "End of Tenancy Cleaning London," you are making a proactive choice to ensure that your rental property is handed over in immaculate condition, leaving no room for disputes or concerns. Your confidence in their proficiency is a testament to the peace of mind you'll carry as you conclude your tenancy journey.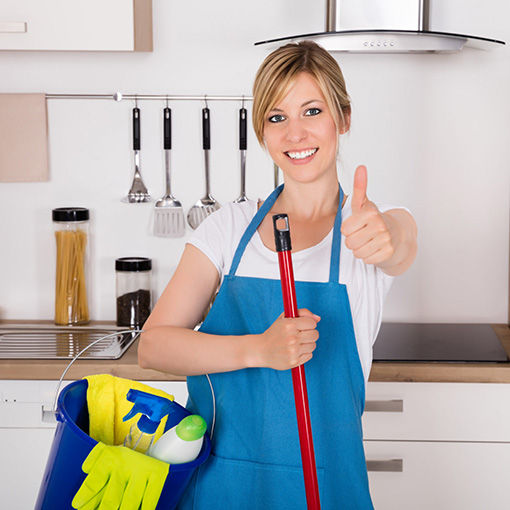 End of Tenancy Cleaning in Angel: The Expert Touch
For residents of Angel, London, "End of Tenancy Cleaning London" is the trusted partner for ensuring their furnished properties are spotless at the end of a tenancy. Here's how their expert services benefit the community:
Professional Equipment: The team at "End of Tenancy Cleaning London" utilizes state-of-the-art cleaning equipment and eco-friendly cleaning products to ensure the highest standards of cleanliness.
Experienced Staff: Their cleaning professionals are highly trained and experienced in handling the unique challenges of furnished properties, including furniture and appliance cleaning.
Comprehensive Service: From upholstery and carpet cleaning to deep cleaning of every room, they offer a comprehensive end of tenancy cleaning service tailored to furnished properties in Angel.
Cleaning Unfurnished Properties
Unfurnished properties, while lacking the complexities of furniture and appliances, still require thorough cleaning. Here's what sets them apart:
Empty Spaces: Without furniture and appliances, the focus is on cleaning empty spaces. This includes walls, floors, ceilings, and all surfaces.
Fixtures and Fittings: Cleaning fixtures like light fixtures, switches, and fittings becomes crucial. These areas can accumulate dust and grime over time.
Cabinets and Cupboards: The inside and outside of cabinets and cupboards should be cleaned, ensuring they are free from dust and any residues.
Windows and Glass: Cleaning windows and glass surfaces, including mirrors, is essential for a clear and sparkling appearance.
General Maintenance: Unfurnished properties may require more general maintenance, such as minor repairs or touch-ups to walls and paintwork.
End of Tenancy Cleaning in Angel: Unfurnished Excellence
For those residing in unfurnished properties in Angel, "End of Tenancy Cleaning London" also offers specialized services tailored to your needs:
Thorough Cleaning: Their professional team will leave no stone unturned in ensuring your unfurnished property is cleaned to perfection.
Maintenance Assistance: If minor repairs or touch-ups are needed, they can provide assistance, ensuring your property is in excellent condition for the next tenant.
Prompt Service: "End of Tenancy Cleaning London" understands the importance of timely cleaning in the fast-paced real estate market of Angel. They work efficiently to meet your deadlines.
What clients say about us
I couldn't believe my eyes when I walked into my apartment after the cleaning by End of Tenancy Cleaning London. It was sparkling! They truly exceeded my expectations.
The team from End of Tenancy Cleaning London was prompt, professional, and thorough. They made moving out stress-free, and I got my full deposit back. Highly recommend!
Fantastic service! The attention to detail was remarkable. I will definitely use End of Tenancy Cleaning London again and recommend them to my friends.
I was skeptical about hiring cleaners, but End of Tenancy Cleaning London did an outstanding job. They are worth every penny. Thank you!
I had a tight schedule, and End of Tenancy Cleaning London accommodated me with a last-minute booking. Their efficiency and quality were impressive.
I was worried about the stains on my carpets, but End of Tenancy Cleaning London worked magic. My landlord was amazed, and I got my deposit back in full.
The team at End of Tenancy Cleaning London was not only professional but also friendly. They made the whole process a breeze. Highly recommended for end-of-tenancy cleaning.
My property looked better than when I moved in! End of Tenancy Cleaning London is the best cleaning service I've ever hired.
The level of cleanliness was impeccable. End of Tenancy Cleaning London transformed my apartment, and I am grateful for their dedication.
I was concerned about the cost, but End of Tenancy Cleaning London provided excellent value for the quality of service. My property manager was impressed!
Moving is always stressful, but End of Tenancy Cleaning London made the end-of-tenancy cleaning part easy. I would use their services again without hesitation.
Exploring Angel: A Neighborhood of Charm and Diversity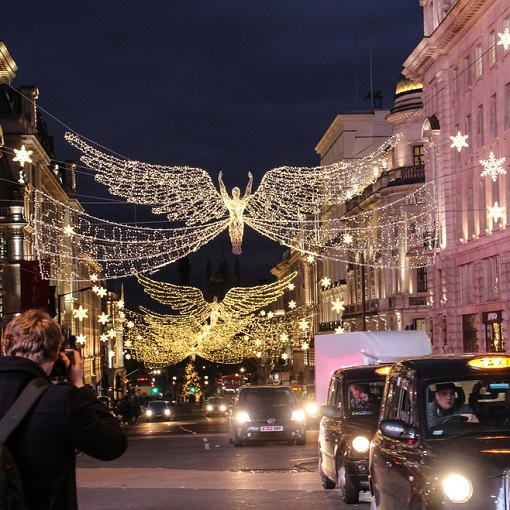 Angel stands as a testament to the city's rich tapestry of cultures, history, and modernity. With its iconic architecture, bustling streets, and vibrant atmosphere, Angel is a microcosm of London's dynamic character. Amidst this thriving community, you'll find End of Tenancy Cleaning London, a premier cleaning contractor specializing in end-of-tenancy cleaning services.
The Allure of Angel: A Local's Guide
Historical Roots: Angel's history dates back centuries, with its name derived from a 17th-century pub named the "Angel Inn." This neighborhood has witnessed the ebb and flow of London's evolution.
Architectural Wonders: A stroll through Angel's streets unveils an architectural wonderland. From Georgian townhouses to modern high-rises, the neighborhood showcases London's architectural diversity.
Shopping Paradise: The bustling Upper Street is a shopaholic's dream. Here, you'll find an array of boutiques, high-street stores, and eclectic markets.
Cultural Hub: Angel is home to renowned theaters like the Almeida Theatre, which offers a diverse range of performances, and the Screen on the Green, a historic cinema.
Culinary Delights: Food enthusiasts will be spoilt for choice with Angel's diverse culinary scene. From international cuisines to cozy cafes, the neighborhood caters to all tastes.
End of Tenancy Cleaning London: Cleaning Excellence
In the heart of Angel, End of Tenancy Cleaning London is a name synonymous with top-notch cleaning services, ensuring that tenants and landlords alike experience seamless transitions during the crucial phase of moving in and out.
Professional Expertise: The team at End of Tenancy Cleaning London comprises experienced professionals who understand the unique cleaning needs of Angel's diverse housing stock.
Comprehensive Cleaning: Their services extend far beyond the usual vacuuming and dusting. They offer deep cleaning solutions, ensuring every nook and cranny is spotless.
Eco-Friendly Approach: In line with the eco-conscious spirit of Angel, the company employs environmentally friendly cleaning products and practices.
Flexible Scheduling: Recognizing the hectic nature of moving, End of Tenancy Cleaning London offers flexible scheduling options to accommodate the needs of their clients.
Local Commitment: Beyond their core services, the company actively engages with local initiatives, reflecting their dedication to being a responsible member of the Angel community.
As you explore Angel's captivating streets and immerse yourself in its cultural and culinary wonders, remember that End of Tenancy Cleaning London is here to ensure your move in or out of this charming neighborhood is a seamless experience, allowing you to focus on the beauty and excitement that Angel has to offer.
Book cleaning services online near you