We Know Romford Properties Inside and Out: End of Tenancy Cleaning Pros
Short Notice Availability: We can accommodate urgent cleaning requests, even on short notice.
Property Restoration: We can revitalize older properties, making them look as good as new.
Hassle-Free Experience: We aim to make your end-of-tenancy cleaning experience hassle-free and efficient.
End of Tenancy Cleaning Near You
End of Tenancy Cleaners Near You
Cleaning Experts Near You
Cleaning Services Near You
The Importance of End of Tenancy Cleaning in Romford
Romford, a bustling town in East London, is home to a diverse community of renters. When your tenancy in Romford comes to an end, you are typically required to leave the property in the same condition as when you moved in, minus reasonable wear and tear. Failure to do so can result in deductions from your security deposit, which can be a significant financial setback.
This is where "End of Tenancy Cleaning London" steps in. Their specialized services are designed to ensure that the property is returned to its pristine condition, helping tenants secure the full refund of their deposits.
Cleaning for Your Deposit: How Professional Services Help You Get Your Money Back
Experience Matters
With years of experience in the industry, "End of Tenancy Cleaning London" has fine-tuned their cleaning process to perfection. Their team of cleaning professionals understands the unique requirements of end-of-tenancy cleaning in Romford and is well-versed in the expectations of landlords and property management companies.
Comprehensive Cleaning Services
What sets "End of Tenancy Cleaning London" apart is their comprehensive approach. They leave no stone unturned when it comes to cleaning every nook and cranny of your rented property. This includes:
Deep Cleaning: From scrubbing kitchen appliances to disinfecting bathrooms, they ensure that every area is spotless.
Carpet Cleaning: Stains on carpets? Not a problem. Their expert carpet cleaning service will have your carpets looking as good as new.
Window Cleaning: Crystal clear windows are a must. They make sure your windows are streak-free, enhancing the overall appeal of the property.
Garden Tidy-Up: If your rental property includes a garden, they can also provide garden maintenance services, ensuring that the outdoor space is just as inviting as the indoors.
Time and Cost Efficiency
Moving can be a hectic process, and time is often of the essence. "End of Tenancy Cleaning London" understands this and works efficiently to meet your moving schedule. Their services are not only time-efficient but also cost-effective, especially when compared to the potential deductions from your deposit if you attempt the cleaning yourself.
Your Trusted End of Tenancy Cleaner
"End of Tenancy Cleaning London" assumes a pivotal role in the lives of tenants in Romford, ensuring that their journey to new homes unfolds with seamless precision, all while safeguarding their hard-earned financial investments. Their unwavering commitment to a standard of excellence that transcends the ordinary, coupled with their remarkable efficiency and affordability, positions them as the undisputed choice for end-of-tenancy cleaning in Romford.
In the midst of the whirlwind of moving, it's easy to overlook the financial implications of a clean property. Yet, this seemingly aesthetic detail holds the key to your financial peace of mind. It's not merely about presenting a tidy appearance; it's about the tangible reassurance that your deposit remains secure. In this context, the wisdom of hiring seasoned professionals like "End of Tenancy Cleaning London" becomes abundantly clear.
By entrusting them with the meticulous task of preparing your property for its next occupants, you're not only ensuring a spotless environment but also effectively shielding your deposit from potential disputes. It's a decision that harmonizes the visual appeal of your former residence with the assurance that your financial resources are in safe and capable hands.
The Benefits of Professional End of Tenancy Cleaning in Romford
Guaranteed Deposit Return
The primary benefit of hiring "End of Tenancy Cleaning London" is the assurance of a full deposit refund. Their meticulous cleaning standards satisfy even the most discerning landlords, ensuring that you don't lose money due to cleaning-related issues.
Stress Reduction
Moving can be incredibly stressful, and adding the burden of deep cleaning to your to-do list can be overwhelming. Hiring professionals takes this weight off your shoulders, allowing you to focus on the more important aspects of your move.
Time Savings
Cleaning an entire property to the level expected by landlords or property management can be time-consuming. "End of Tenancy Cleaning London" frees up your time, making your move smoother and more efficient.
Health and Hygiene
A thorough end-of-tenancy cleaning goes beyond aesthetics; it also promotes a healthy living environment. Dust, allergens, and mold can accumulate over time, and professional cleaning eradicates these issues, ensuring a clean and safe space for the next occupants.
The Process of Booking End of Tenancy Cleaning in Romford
"End of Tenancy Cleaning London" has streamlined the booking process to make it as convenient as possible for tenants in Romford:
Online Booking: Fill out a simple booking form with details about your property, moving date, and any specific cleaning requirements.
Quotation: You will receive a transparent and competitive quotation based on the information provided.
Confirmation: Once you confirm the booking, they will schedule a convenient time for the cleaning, accommodating your moving plans.
Professional Cleaning: On the scheduled day, their skilled team will arrive fully equipped to carry out the cleaning, leaving no room for complaints.
Deposit Recovery: With your property cleaned to perfection, you can confidently hand it back to your landlord and await the full return of your deposit.
What clients say about us
I couldn't believe my eyes when I walked into my apartment after the cleaning by End of Tenancy Cleaning London. It was sparkling! They truly exceeded my expectations.
The team from End of Tenancy Cleaning London was prompt, professional, and thorough. They made moving out stress-free, and I got my full deposit back. Highly recommend!
Fantastic service! The attention to detail was remarkable. I will definitely use End of Tenancy Cleaning London again and recommend them to my friends.
I was skeptical about hiring cleaners, but End of Tenancy Cleaning London did an outstanding job. They are worth every penny. Thank you!
I had a tight schedule, and End of Tenancy Cleaning London accommodated me with a last-minute booking. Their efficiency and quality were impressive.
I was worried about the stains on my carpets, but End of Tenancy Cleaning London worked magic. My landlord was amazed, and I got my deposit back in full.
The team at End of Tenancy Cleaning London was not only professional but also friendly. They made the whole process a breeze. Highly recommended for end-of-tenancy cleaning.
My property looked better than when I moved in! End of Tenancy Cleaning London is the best cleaning service I've ever hired.
The level of cleanliness was impeccable. End of Tenancy Cleaning London transformed my apartment, and I am grateful for their dedication.
I was concerned about the cost, but End of Tenancy Cleaning London provided excellent value for the quality of service. My property manager was impressed!
Moving is always stressful, but End of Tenancy Cleaning London made the end-of-tenancy cleaning part easy. I would use their services again without hesitation.
A Glimpse into History, Culture, and Community in Romford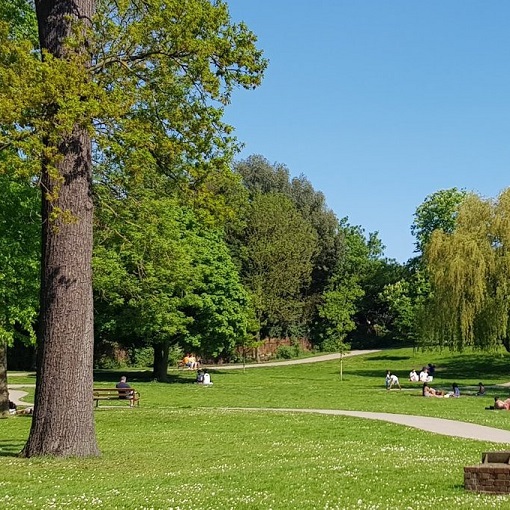 Romford is a town that boasts a rich tapestry of history, a vibrant cultural scene, and a close-knit community. Amidst the bustling streets and historic landmarks of Romford, you'll find End of Tenancy Cleaning London, a reputable end-of-tenancy cleaning contractor serving the needs of both residents and businesses in this lively town.
Romford: Where Past Meets Present
Historical Significance: Romford's history can be traced back to the medieval period when it was a market town. The market continues to thrive today, serving as a vibrant hub of commerce and culture.
Cultural Diversity: Romford is celebrated for its cultural diversity, with a rich mix of communities contributing to its unique character. This diversity is reflected in its culinary scene, with a wide array of restaurants offering cuisine from around the world.
Green Oases: Despite its urban setting, Romford boasts several green spaces, including Raphael Park and Lodge Farm Park, where residents can escape the hustle and bustle of city life.
Shopping Paradise: The Liberty Shopping Centre is a retail paradise, offering a wide range of shops, boutiques, and dining options. It's a central attraction for shoppers across the borough.
How We Serve You in Romford:
In the heart of Romford, End of Tenancy Cleaning London has become synonymous with top-notch cleaning services, particularly in the context of end-of-tenancy cleaning. Here's how they contribute to the community:
Local Expertise: The End of Tenancy Cleaning London team in Romford comprises experienced professionals who understand the unique needs of the town. Their local knowledge ensures efficient and effective service.
Comprehensive Cleaning: They offer a comprehensive suite of cleaning services, including end-of-tenancy cleaning, deep cleaning, carpet cleaning, and more. Their services are tailored to meet the specific requirements of residents and landlords in Romford.
Quality Assurance: Quality is paramount for End of Tenancy Cleaning London. Their team uses industry-leading cleaning products and techniques to ensure that properties are left in pristine condition.
Convenience: Moving can be a stressful experience. End of Tenancy Cleaning London in Romford aims to alleviate this stress by providing a hassle-free cleaning service, allowing tenants to focus on their move.
Community Engagement: Beyond their core services, End of Tenancy Cleaning London actively engages with the Romford community, supporting local initiatives and contributing to the town's overall well-being.
As you explore Romford's historic landmarks, savor its culinary delights, or prepare for a move within the town, remember that End of Tenancy Cleaning London is here to ensure that your properties are left in immaculate condition. They play a pivotal role in maintaining the beauty and cleanliness of Romford, allowing residents and businesses to thrive in this vibrant town where the past meets the present.
Book cleaning services online near you