Deep Cleaning Excellence: Streatham End of Tenancy Specialists
Comprehensive Cleaning: From carpets and floors to kitchen appliances and bathrooms, we cover all aspects of cleaning.
Deposit Recovery: Our meticulous cleaning can help ensure you get your full security deposit back.
Professional Presentation: We leave your property looking its best, enhancing its appeal for prospective tenants or buyers.
End of Tenancy Cleaning Near You
End of Tenancy Cleaners Near You
Cleaning Experts Near You
Cleaning Services Near You
How to Choose the Right End of Tenancy Cleaning Service in Streatham
When it comes to moving out of a rented property, one of the most pivotal and non-negotiable tasks is ensuring that the place is left in a state of pristine perfection. This responsibility extends far beyond the realm of simply maintaining amicable relations with your landlords; it is an endeavor with tangible financial consequences, most notably in the form of securing the return of your hard-earned deposit. In the heart of Streatham, a vibrant and bustling district nestled within the dynamic landscape of South London, there emerges a beacon of unwavering reliability and top-notch service provision in the form of End of Tenancy Cleaning London.
In this ever-evolving and fast-paced neighborhood, where rental properties are in high demand, the services offered by End of Tenancy Cleaning London play a pivotal role in shaping the experiences of both outgoing and incoming tenants. The meticulous attention to detail and commitment to excellence that this service provider brings to the table are nothing short of exceptional. They understand that the transition between tenancies can be a stressful time, and their mission is to alleviate that stress by ensuring that the property is returned to a condition that exceeds even the highest of expectations.
The Importance of End of Tenancy Cleaning
Before we delve into the process of choosing the right end of tenancy cleaning service, let's understand why it's so essential in Streatham: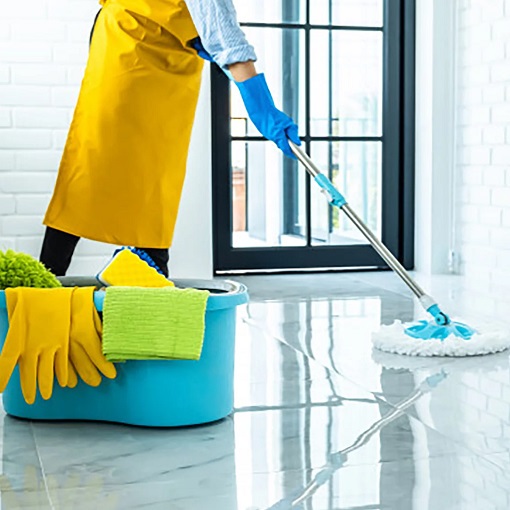 Deposit Retrieval: In the vibrant neighborhood of Streatham, as in many other locales, it's customary for landlords to request a security deposit from tenants. The condition in which you return the property holds immense significance when it comes to the potential return of your deposit in full. A well-kept, clean property not only satisfies the terms of your lease agreement but also demonstrates your responsible stewardship as a tenant.
Compliance with Regulations: It's essential to be aware of and adhere to the specific regulations governing the cleanliness and overall condition of a property at the conclusion of a tenancy. These regulations are in place to ensure fair and equitable transactions for both tenants and landlords. Failing to meet these stipulated requirements can result in legal and financial repercussions that are best avoided. By meticulously following these guidelines, you not only protect your financial interests but also contribute to the overall integrity of the rental market in Streatham.
Positive Landlord Relations: Cultivating and maintaining a positive relationship with your landlord or letting agency is invaluable in the world of rental housing. Leaving the property in a clean and well-maintained state not only fulfills your obligations as a responsible tenant but also serves as a testament to your commitment to mutual respect and cooperation. The impression you leave behind can greatly influence your ability to secure positive references for future rentals, making your journey in the rental market smoother and more favorable.
In essence, in the dynamic community of Streatham, understanding the significance of these aspects goes beyond mere compliance with rules and regulations.
Your Ultimate Streatham Solution
End of tenancy cleaning in Streatham bears the weight of significance, far from being a task to be approached casually. The criticality of this endeavor becomes evident when you understand that it encompasses not only the retrieval of your hard-earned deposit but also ensures compliance with the intricate web of rental regulations. Moreover, it plays a pivotal role in the manner in which you part ways with your landlord, leaving a lasting impression that could influence references and future rental opportunities.
In this high-stakes scenario, the choice of the right cleaning service becomes paramount. The professionals at End of Tenancy Cleaning London are your trusted allies in this journey, wielding the expertise and precision required to navigate the delicate intricacies of end-of-tenancy cleaning in Streatham. Their skillful touch can make all the difference between a seamless handover and potential disputes that may hinder your departure.
The guidelines mentioned above serve as a compass, guiding you through the process. By adhering to them diligently, you're ensuring that no stone is left unturned in your quest for a smooth and successful transition from your cherished rented property in Streatham. This meticulous attention to detail guarantees that you leave behind a residence that not only complies with the highest standards but also fosters an amicable departure from your landlord.
Choosing the Right End of Tenancy Cleaning Service
Now that we understand the importance of end of tenancy cleaning in Streatham, let's explore how to choose the right service provider. End of Tenancy Cleaning London, with its stellar reputation, serves as an excellent example:
1. Check Their Reputation and Reviews
Look for reviews and testimonials from previous clients in Streatham. Positive feedback and a solid reputation are indicative of a trustworthy service.
End of Tenancy Cleaning London has a long history of satisfying customers in Streatham and beyond, as evidenced by their glowing reviews.
2. Verify Their Expertise
Ensure that the cleaning service has experience with end of tenancy cleaning specifically. This is not your typical cleaning job, and expertise in this area is vital.
End of Tenancy Cleaning London specializes in end of tenancy cleaning and understands the unique requirements of landlords and letting agencies in Streatham.
3. Check for Insurance
Accidents can happen during cleaning, so it's crucial to choose a service provider with insurance coverage. This protects both you and the cleaners in case of any unforeseen incidents.
End of Tenancy Cleaning London is fully insured, providing peace of mind to clients in Streatham.
4. Ask About Their Checklist
A reputable end of tenancy cleaning service should have a comprehensive checklist that covers all the necessary cleaning tasks. Ask for this checklist to ensure nothing is overlooked.
End of Tenancy Cleaning London follows a detailed checklist to ensure every area of the property in Streatham is thoroughly cleaned.
5. Inquire About Cleaning Products
Some cleaning services use eco-friendly or specific cleaning products. If you have any preferences or concerns about the products used, discuss this with the service provider.
End of Tenancy Cleaning London offers flexible options, including eco-friendly cleaning products, to accommodate the needs of clients in Streatham.
6. Get a Transparent Quote
Request a detailed, transparent quote for the cleaning service. Make sure there are no hidden fees or surprises when it comes to pricing.
End of Tenancy Cleaning London provides clear and competitive quotes to clients in Streatham, ensuring there are no unpleasant surprises.
7. Ask About Guarantee or Re-cleaning Policies
Inquire about any guarantees or re-cleaning policies offered by the service. This can be crucial if your landlord or letting agency is not satisfied with the initial cleaning.
End of Tenancy Cleaning London stands by their work and offers a satisfaction guarantee to clients in Streatham.
What clients say about us
I couldn't believe my eyes when I walked into my apartment after the cleaning by End of Tenancy Cleaning London. It was sparkling! They truly exceeded my expectations.
The team from End of Tenancy Cleaning London was prompt, professional, and thorough. They made moving out stress-free, and I got my full deposit back. Highly recommend!
Fantastic service! The attention to detail was remarkable. I will definitely use End of Tenancy Cleaning London again and recommend them to my friends.
I was skeptical about hiring cleaners, but End of Tenancy Cleaning London did an outstanding job. They are worth every penny. Thank you!
I had a tight schedule, and End of Tenancy Cleaning London accommodated me with a last-minute booking. Their efficiency and quality were impressive.
I was worried about the stains on my carpets, but End of Tenancy Cleaning London worked magic. My landlord was amazed, and I got my deposit back in full.
The team at End of Tenancy Cleaning London was not only professional but also friendly. They made the whole process a breeze. Highly recommended for end-of-tenancy cleaning.
My property looked better than when I moved in! End of Tenancy Cleaning London is the best cleaning service I've ever hired.
The level of cleanliness was impeccable. End of Tenancy Cleaning London transformed my apartment, and I am grateful for their dedication.
I was concerned about the cost, but End of Tenancy Cleaning London provided excellent value for the quality of service. My property manager was impressed!
Moving is always stressful, but End of Tenancy Cleaning London made the end-of-tenancy cleaning part easy. I would use their services again without hesitation.
Exploring Streatham – A Vibrant Corner of South London
Located in the heart of South London, Streatham is a diverse and dynamic neighborhood that offers a unique blend of urban living, cultural richness, and historical charm. Amidst the bustling streets and vibrant community of Streatham, you'll find a trusted name in end-of-tenancy cleaning, End of Tenancy Cleaning London, dedicated to serving the local residents and businesses.
Streatham: Where Past and Present Converge
Streatham's rich history dates back to Roman times when it was a rural village. Over the centuries, it has transformed into a bustling urban center while still retaining some of its historic architecture and character. Here's a closer look at Streatham's unique features:
Green Oases: Despite its urban nature, Streatham boasts a number of green spaces, including the picturesque Streatham Common and the tranquil Rookery Gardens. These provide a respite from the city's hustle and bustle.
Cultural Diversity: Streatham's multicultural population is reflected in its vibrant high street, which features a wide array of shops, restaurants, and markets offering cuisine from around the world.
Historical Sites: The area is dotted with historical landmarks such as Streatham Park, a Grade II-listed Georgian villa, and St. Leonard's Church, which dates back to the 13th century.
Transport Links: Streatham's excellent transportation links, including train stations and bus routes, make it easy to access other parts of London, making it a popular choice for commuters.
End of Tenancy Cleaning London in Streatham: Reliability and Trust
In a neighborhood as dynamic as Streatham, having reliable and professional services is crucial, especially when it comes to end-of-tenancy cleaning. Here's how End of Tenancy Cleaning London contributes to the community:
Local Expertise: End of Tenancy Cleaning London's team in Streatham comprises seasoned professionals who are familiar with the local housing landscape, ensuring a thorough and tailored approach to every cleaning job.
Comprehensive Services: The company offers a comprehensive range of end-of-tenancy cleaning services, including deep cleaning, carpet cleaning, and upholstery cleaning, to help tenants and landlords maintain the pristine condition of their properties.
Quality Assurance: End of Tenancy Cleaning London takes pride in delivering top-quality services. Their cleaning teams are trained to meet the highest industry standards, ensuring customer satisfaction with every job.
Eco-Friendly Approach: The company is committed to eco-conscious cleaning practices, using environmentally friendly products and methods whenever possible to reduce their impact on the local environment.
Community Involvement: End of Tenancy Cleaning London actively participates in local community events and initiatives, recognizing the importance of being a responsible and engaged neighbor.
As you navigate the lively streets of Streatham, whether as a resident or a visitor, remember that End of Tenancy Cleaning London is here to provide reliable and professional cleaning services, contributing to the overall cleanliness and well-being of this vibrant South London neighborhood.
Book cleaning services online near you